640X480mm P1.86mm indoor HD LED display is another flat panel LED screen product in the LED high-definition display market. It has excellent visual effects, natural and colorful images, and clear and vivid video.640X480mm P1.86 HD LED display has a larger size, lower price and higher cost performance.P1.86 HD LED screen is mainly used in schools, hospitals, stations, airports, large shopping malls, commercial buildings, government agencies, military headquarters, exhibition halls and other places, can be used for indoor information release, video conference, advertising information broadcast Video media equipment, as well as on stage, movie theaters, studios, bars, KTV, nightclubs and other places also shine.
EAGER P1.86mm indoor HD LED display https://www.eagerled.com/products/indoor-hd-led-display/adopts die-cast aluminum cabinet design, which can display the picture completely, realize seamless infinite splicing of any size, ultra-quiet and fanless design, more energy-saving and meet the needs of different places. It has many functions, as follows:
Functions of indoor HD P1.86mm LED display:
Pixel Configuration: SMD1515
Module Resolution (pixel): 172X86
Module size (mm): 320X160
Cabinet size (mm): 640X480
Number of cabinets: 64
Cabinet material: die-cast aluminum
Density (Pixels/㎡): 288,906
Brightness (CD/㎡): ≥500
Cabinet Weight (KG): 8
Refresh Frequency (Hz): ≥3,840
Gray Grade (Bits): 14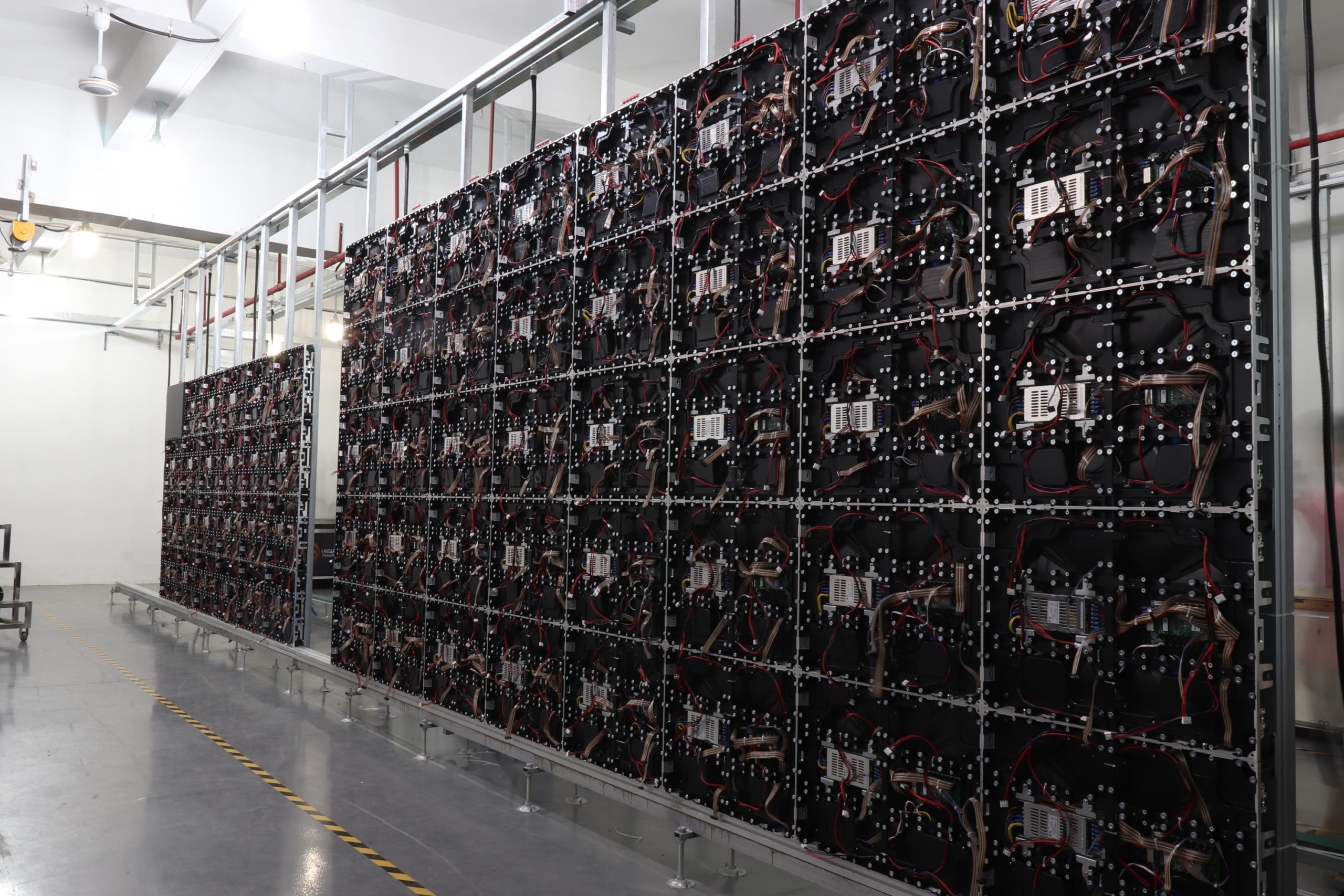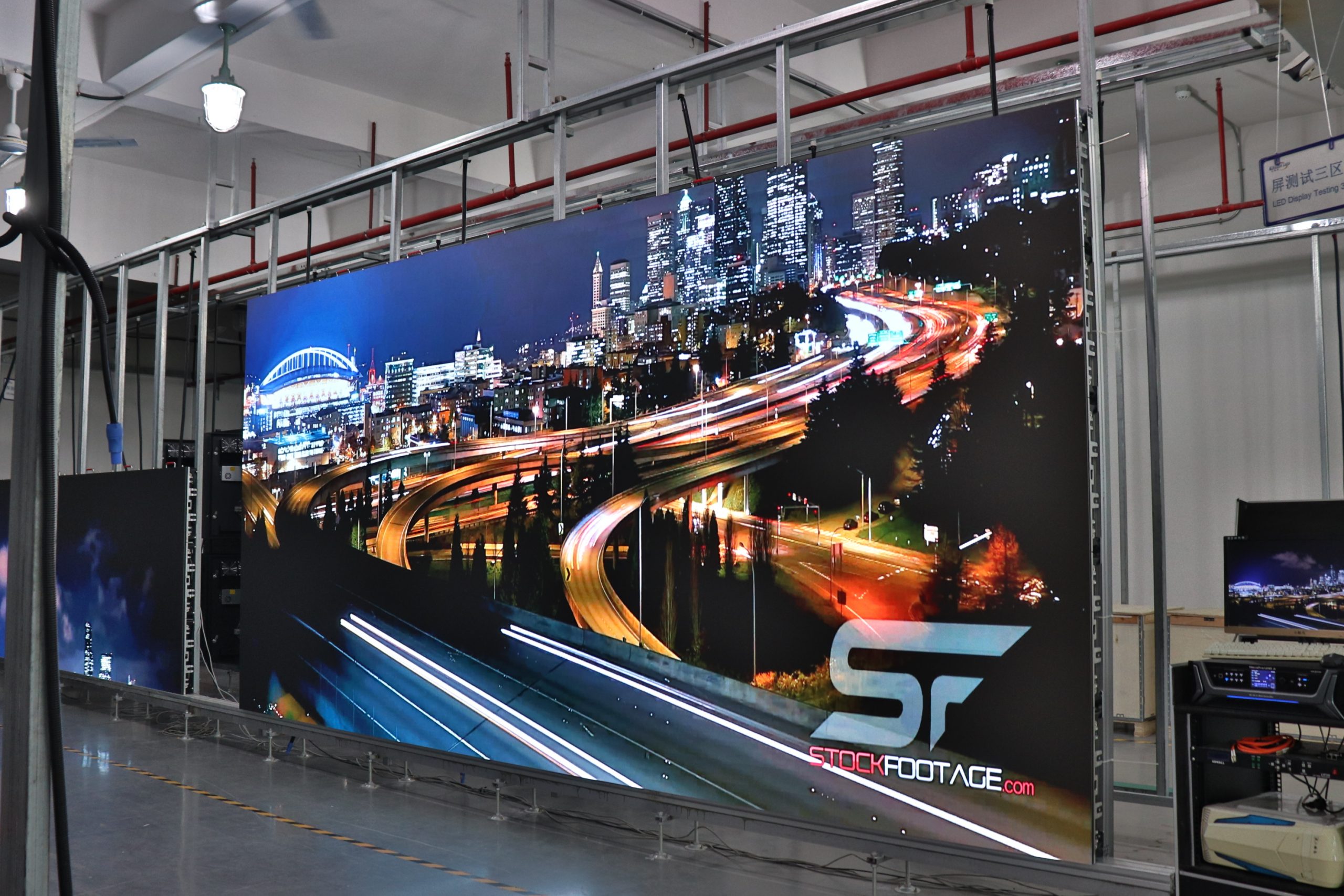 Advantages of indoor high-definition P1.86mm LED display:
1.  Using high-quality driver IC, fanless design, no noise, low power consumption, can be used in the temperature range of -20 ℃ ~ +60 ℃.
2. High-quality pixel configuration SMD1515 and black lamp beads make the LED screen more uniform, better stability, and can better display the display color of the screen.
3. High refresh rate up to 3840Hz, gray level up to 14 (Bits), the display quality is clear and true, and the video is bright and smooth.
4. The die-casting aluminum cabinet makes the LED display with high precision, high hardness and high strength.
5. Seamless splicing, the splicing error between cabinets is within 0.1mm, easy to install, and can be made into any shape according to user requirements.
6. Fast lock fixing structure, no need for tools to complete the splicing operation.
7. Ultra-thin and ultra-light: single cabinet 8KG, thickness 130mm.
8. 120° super wide viewing angle, the audience can obtain high-quality and high-definition LED display effects at various angles.
9. Low energy consumption, high heat dissipation performance and long service life.
10. Uniform color, high contrast, high gray scale, high refresh frequency and strong stability.
11.  Adopt Nova MRV366 receiving card and Nova Pro-UHD-Jrvideo processor.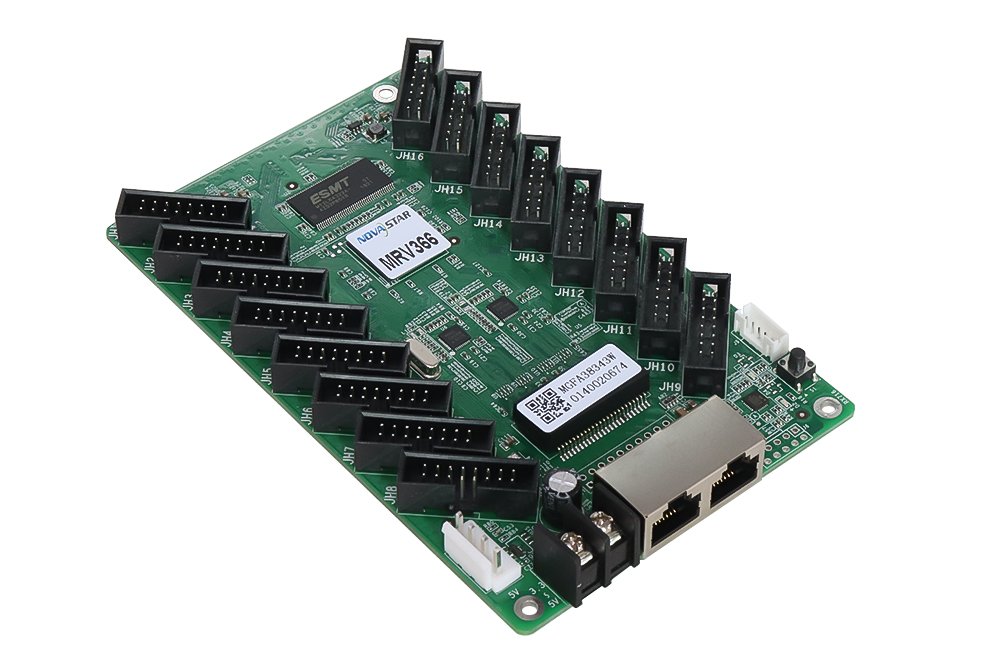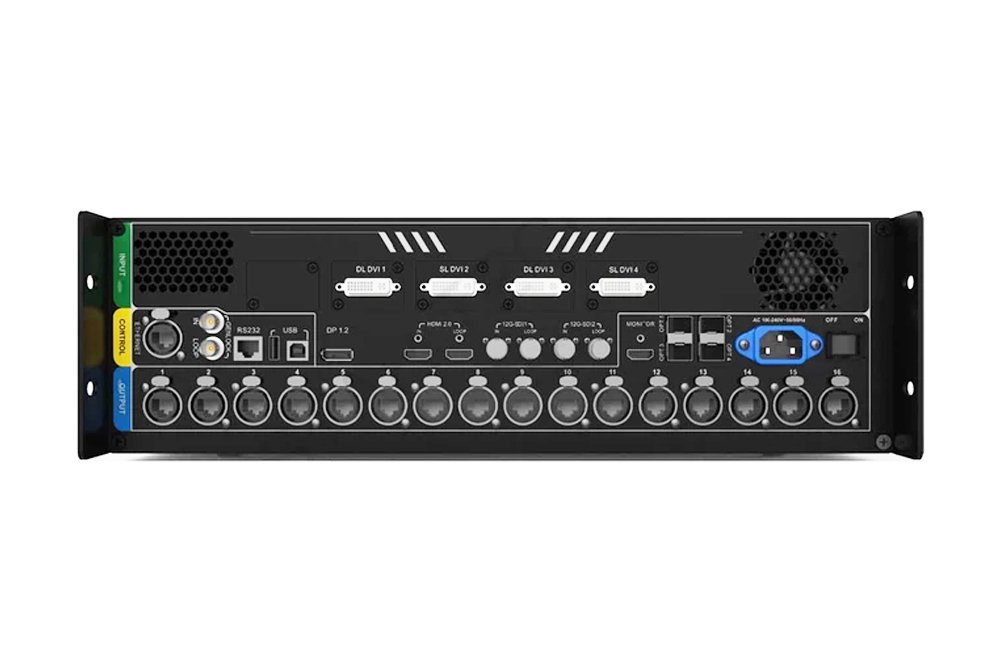 Unique cabinet structure:
EAGER P1.86mm indoor HD LED display die-cast aluminum frame design, ultra-light, ultra-thin screen, save space and cost, easy to transport and carry.
Low energy consumption, strong heat dissipation and long life:
EAGER P1.86mm indoor high-definition LED display, neat internal layout, excellent layout of data cable, power cord, power supply and control card, ultra-quiet and fanless design, no noise during work, and independent heat dissipation function on the back cover of the LED display .
Quick lock screen design:
The P1.86mm indoor HD LED display has a humanized quick-lock design, which makes the LED display easy to install. The side lock is used to tighten the cabinet during installation to reduce the gap between the cabinets, thereby making the screen seamless.
Seamless stitching:
Quick lock, positioning lock design and other functions make EAGER P1.86mm HD LED display seamlessly spliced, the entire LED display presents excellent vivid images and videos to the viewer.
Application of P1.86mm HD LED display:
EAGER P1.86mm indoor HD LED display is dedicated to the field of HD LED display, mainly used for stage LED display, high-definition LED display, LED video display, advertising LED display, fashion show, shopping center, government, wedding, Festival activities and so on.