In urban life, when walking in outdoor commercial streets or inside large-scale comprehensive shopping malls, you will sometimes find LED Transparent Window Screens.Involuntary, sometimes I look at it more and even stay in the store to find out.
One, What is LED Transparent Window Screen
LED Transparent Window Screen, also known as LED window screen, has a permeability of more than 70%. It integrates many advantages such as transparency, beauty, lightness, and concealment. It will not affect the indoor lighting and viewing line of the glass window, and it has good heat dissipation, green and energy saving. Breaking the limitations of traditional LED displays that cannot be applied to glass, making advertising more vivid and three-dimensional.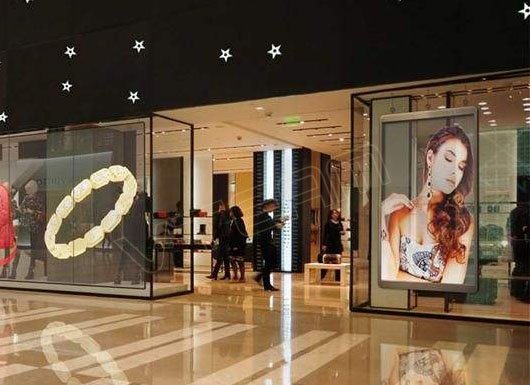 Second, The Role Of LED Transparent Window Screen
1.Selling goods   
Visitors can directly see the latest and most popular product information through the window LED display, which directly stimulates the desire to buy, thereby increasing the attention rate and shop entry rate, and promoting the increase in product sales.
2.Fixed advertising Publicity   
After the window LED transparent screen is installed, it becomes a fixed advertising space in the store, and then it is frequently promoted and promoted to give full play to the benefits of advertising.
3.Release information 
Shop owners can use the LED transparent window screen to publish daily promotional information, such as handling memberships, discounts, discount activities, etc.
4.Attract attention
The display window LED transparent screen is a fashionable display window "posted" with a LED transparent screen, the advertising method changes from static to dynamic, and the unique and eye-catching design is very attractive.
Three, LED Transparent Window Screen USE Requirements
The transparent LED screen must be high density.
The best permeability of the glass must be guaranteed.
It must be ensured that the interior design of the store is not affected.
EAGER LED Transparent Screen series products can fully meet the requirements of window display: brightness of 6000nit, transparency of more than 70%. In the case of limited glass area, the maximum screen resolution can be achieved. At the same time, the transparent effect of the glass curtain wall is guaranteed, and it can be seen from indoor or outdoor.
EAGER Transparent Screen Value Points:
High resolution and brightness
Integrate with store decoration design
Simple and convenient installation and maintenance
High stability