Thank you very much for the support and love of customers from Cyprus to EagerLED! We are very happy to receive feedback from customers in Cyprus. Not long ago, we ordered 240 pieces of EA500C3-iP2.97 curved screens, and used them for stage rental. Bring gorgeous, dazzling effect.
      EA500C3-iP2.97 is a high-quality LED display screen of EagerLED, which adopts advanced technology and process, has excellent image quality, high refresh rate and reliable performance, and has become one of the first-choice products in the stage rental industry. By placing screens in various shapes, you can create a variety of landscapes and bring a more immersive visual experience to the audience.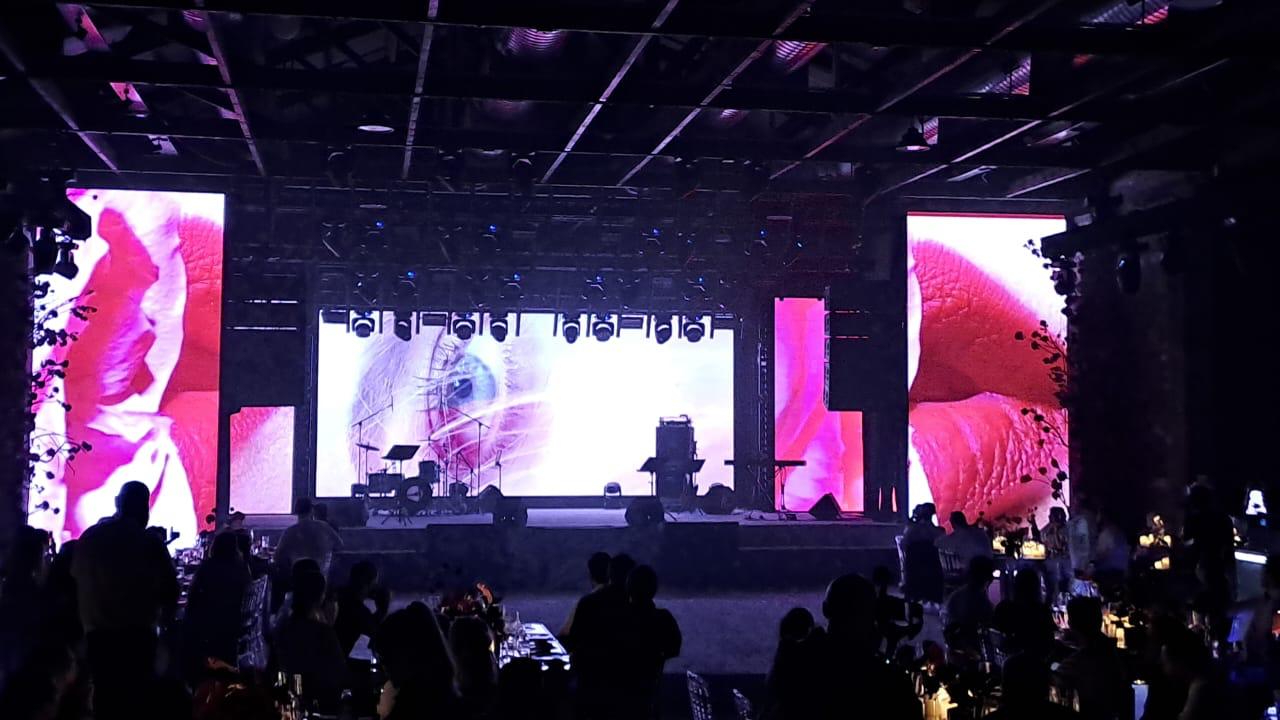 The combination of right-angle screens, curved screens and straight screens is a very flexible and innovative design choice. The right-angle screen can present clear boundaries and sizes, bringing geometric beauty and regularity to the stage, and making the stage layout more balanced and orderly. The curved screen creates a soft and dynamic visual effect through its unique shape and sense of curve, adding drama and artistic sense to the performance. The straight screen can directly present the real content and provide a clear central focus for the stage.
      The EA500C3-iP2.97 curved screen is lightweight, portable and easy to install, allowing you to quickly set up and dismantle the screen, improving the efficiency of stage layout. Its material is strong and durable, able to adapt to various environments and climates, ensuring good stability and reliability. At the same time, the curved screen can be adjusted to different curvatures and sizes according to stage requirements to achieve a more diversified stage setting effect, and seamlessly connect with other screen forms to present a perfect overall effect.
      Thanks again to Cyprus customers for their trust and support to EagerLED! We look forward to continue to provide you with high-quality products and services, and present your stage with more colorful and dazzling effects! EagerLED will continue to uphold the spirit of innovation, quality and excellence, and constantly surpass ourselves to create an extraordinary stage experience for you!