EAGER LED Latest Product Die Casting Magnesium Alloy Standard Size 960×960mm LED Display with high reliablity, High stabity, High quality, wide view angle and good consistency. The LED display cabinet with identical Screw Holes for all Kinds of standard size 320×120mm LED display module such as Indoor P2.5, P3.076, P4, P5 and Outdoor P3.076, P4, P5, P6.67, P8, P10. More info about this product please check 960mm LED Display.
Main Features of Standard Size 960×960mm LED Display
★ standard screw holes for all standard size 320×160 LED Display panel. change panel without to change the structure, seamless switch.
★ 960mm cabinet size, is very suitable for indoor fixed LED display and outdoor fixed LED display.
★ High hardness Die Casting Magnesium Alloy made, ultra light and thin, easy installation and transport, convenient for assembly and disassembly.
★ Delicate structure, seamless and no gaps. High protection level, dustproof, damp-proof and water proof.
★ Can used for indoor fixed LED diplay, outdoor fixde LED display and rental LED display.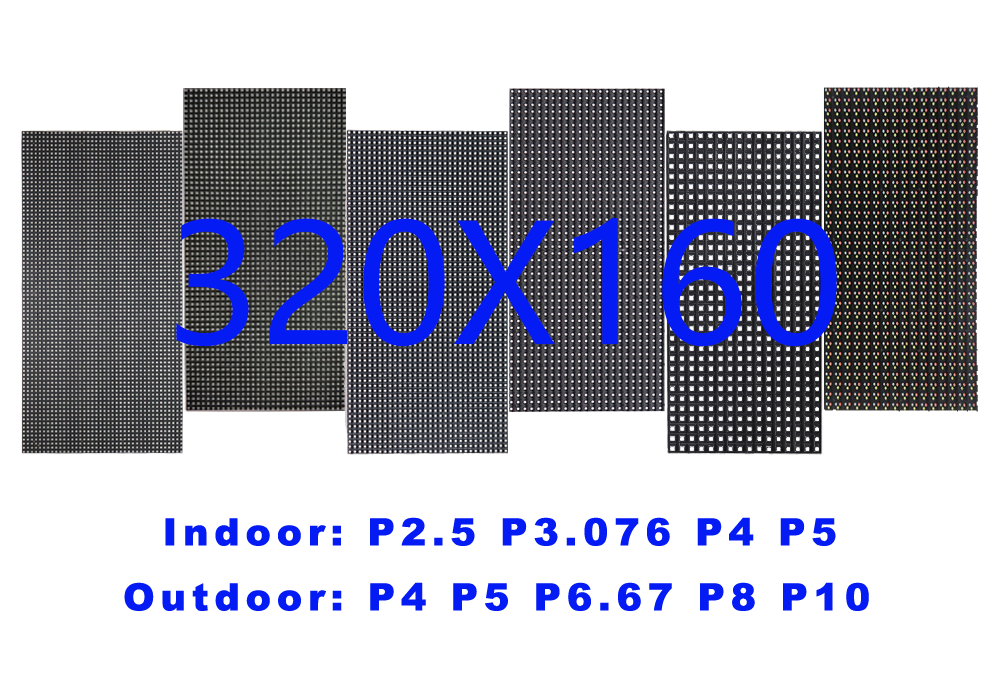 The Advantages of Standard Size 960×960mm LED Display
★ Change LED display module pixel without to change the LED display cabinet structure.
★ Excellent Performance, nice looking, perfect visual experience with vivid image and video viewing.
★ Fast lock design, seamless cabinet connection. The LED display without have any gaps.
★ Wide viewing in 160° vertical and 120° horizontal, offering a ultra wide visual to viewers.
★ Super thin cabinet with only thickness 107mm design, reduce cabinet weight and save space.
★ 3 year Warranty and professional tech support with good after-sale service.
Delicate Structure
EAGER LED Standard Size 960×960mm LED Display with unique and perfect structure design and layout such as side hander, fast lock, top hander, cabinet door, and more, every part is amazing to ensure the whole LED display cabinet is a top-class one in the market.
IP65 Waterproof
EAGER LED Standard Size 960×960mm LED display has a good waterproof level with IP65 to meet various outdoor applications and advertising LED displays.