How to install the LED Rental Display cabinet faster and safer? Rental LED Display products will require frequent loading, unloading and repeated use according to different use locations and scenarios. Therefore, it is important to quickly install and ensure safety to ensure the convenient transportation, installation, service life and safe and stable operation of the Rental LED Display.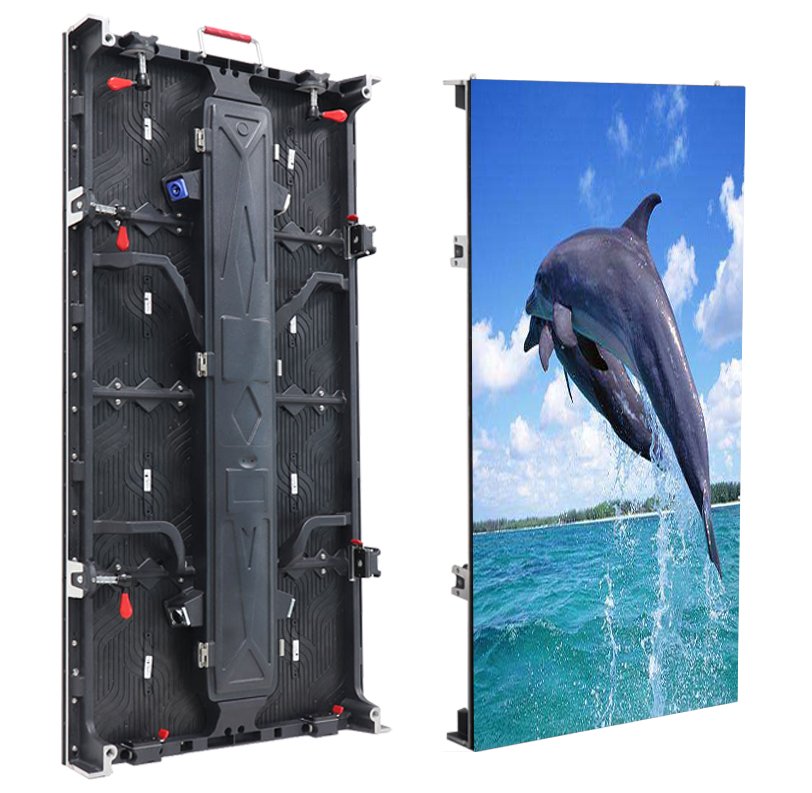 One.Rental LED Displays need to meet the requirements of fast loading and unloading
1.Fast installation and removal
The speed of installation and disassembly largely determines the customer's labor cost and the ability to intensively receive orders. Therefore, customers like products that can be quickly assembled, disassembled and transported. This not only involves the design and performance of the LED rental display and its accessories, but also the design of the packaging (air case).
2.Be less dependent on professionals
Usually, there will be some temporary workers for installation site handling and structural assembly personnel who do not have experience in using rental LED displays, so they can be installed without tools and without complicated training. This is a feature that LED rental displays need to meet.
3.Support single-handed operation
If it can be done by one person, there is no need for two people to cooperate. For high-altitude operations, consider the safety of personnel and meet the needs of one-handed operations as much as possible.
4.Quick partial replacement and repair
Partial (module or cabinet) can be replaced quickly to avoid affecting the normal effect of playback. Sometimes it takes more than three minutes to make it difficult for customers to accept.
5.There should be fewer types of accessories and accessories, and the identification should be clear
The types of accessories and cables should be small, easy to identify, and usually use color or shape to make obvious differences to prevent mistakes (especially in the case of urgent time and poor light).
Second. the LED rental display meets the needs of safe installation
The right LED Rental Display should be selected from the following two aspects. One is to choose a light and easy-to-install LED rental cabinet, and the other is to choose a formal construction team to ensure a reasonable steel frame structure.
1.At present, LED rental boxes are mostly made of die-cast aluminum. The box body is thin and light, which is conducive to the installation and maintenance of the product, and it also reduces the load on the supporting buildings and trusses, making it safer.
2.In order to ensure reasonable construction of the steel frame structure, a regular construction team should be selected to avoid external factors such as high winds from affecting the steel frame structure. In order to ensure the safety of stacking and hoisting, LED display renters must strictly abide by the clear restrictions on the maximum number of layers for stacking and hoisting, and choose the correct installation method and high-quality construction materials to avoid safety accidents to the greatest extent occur.