Indoor LED display is becoming more and more mature in application industries such as indoor command and dispatch centers. In order to open up new markets and expand the application range of LED screens, many companies have carried out micro-innovations to adapt to new applications. Let's understand the development trend of LED indoor display screen application scenarios.
1. Indoor LED video wall in smart cities
A smart city uses information and communication technology to perceive, analyze, and integrate various important information of the core system of urban operation, so as to intelligently meet various needs including people's livelihood, environmental protection, public safety, urban services, and industrial and commercial activities. As an alternative mainstream large-screen display technology, indoor HD LED display signage can also give full play to its original display advantages.
2. Indoor LED display wall in the auditorium
To allow the large indoor LED HD background large display screen in the auditorium to enter the room, the technical problem of "low brightness and high gray" must be solved first. Through many years of application research on how to reduce the high brightness of LED indoor display screens without affecting the gray scale and image quality in indoor display board, carefully consider the selection of board materials and wiring design, reasonable distribution of integrated circuits, driving wiring design, etc. In many ways.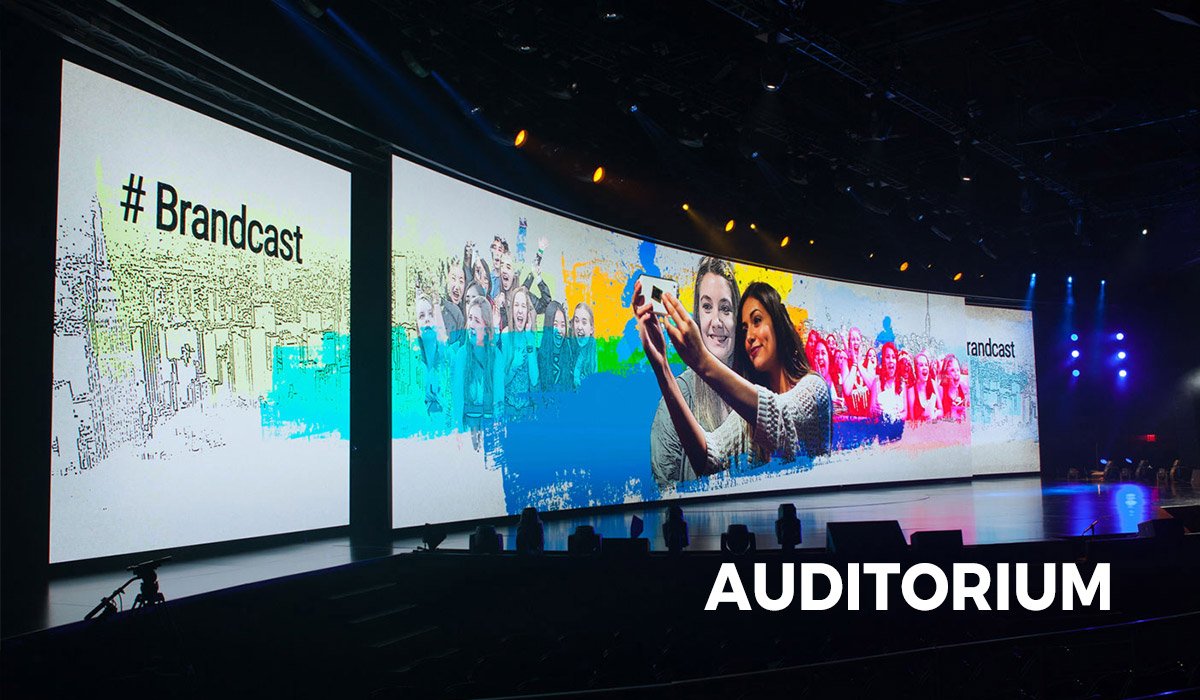 3. Indoor LED display wall in video conferencing
Modern enterprise conference rooms, especially large-scale video conference rooms in large enterprises, not only undertake internal functions such as conferences and staff training, but also undertake external communication functions such as receiving customers and negotiating business. Typical investment and application effects have formed a highly unified supply-demand relationship with the application and promotion of indoor LED video wall .
3. Indoor LED signage in smart factory
The industrial basis for the emergence of the concept of smart factories is not only the development of automated manufacturing technology, but also the advancement of industrial engineering theories such as pulsating production lines. In the factory network of the manufacturing industry, LED indoor display wall technology can be deployed from the assembly line, factory to the headquarters system. For different task units and manufacturing nodes, select appropriate display technology, control equipment and data communication methods to realize networking, sensing and remote control of factory manufacturing.