Installation Instruction of Flexible LED Display Module
Able to assemble a variety of shaped Video LED display flexible LED module is now more and more popular, flexible LED display can be installed on a variety of curved surface, such as a thick column in the mall; can also be suspended in the middle of the hall, so that people in all directions can see the information on the flexible LED display.
Now we have summarized some notes on the installation and maintenance of indoor flexible LED displays for customers' convenience.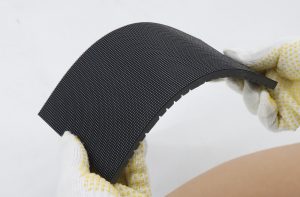 Installation Instruction of Flexible LED Display Module
1. The operator must use anti-static gloves during flexible LED screen module assembly.
2. screen body and soft LED module are forbidden to splash water; if you need to clean up, please use anti-static soft brush to clean up after power off. Use of wet rags or hard objects for cleaning is prohibited.
3. When installing indoor LED display, the relative humidity of the environment should be between 20%-80%; unused flexible LED panel should be placed in a cool and dry place to ensure that the temperature of the storage place is not higher than 35 ℃ and the humidity is not higher than 65%.
4. No violent pulling; lightly pull and insert the wires to avoid damaging the copper column and PCB.
5. Do not use galvanized square tube to install. Galvanized square tube can not guarantee the flatness, it is recommended to use the iron cabinet processed by the spraying process.
6. It is recommended to use the spraying process for simple curved and cylindrical sheet metal cabinet, which is easy to install and has good flatness.
7. Flexible LED display module bending angle Between 150 degrees and 180 degrees, rough and repeated folding is prohibited.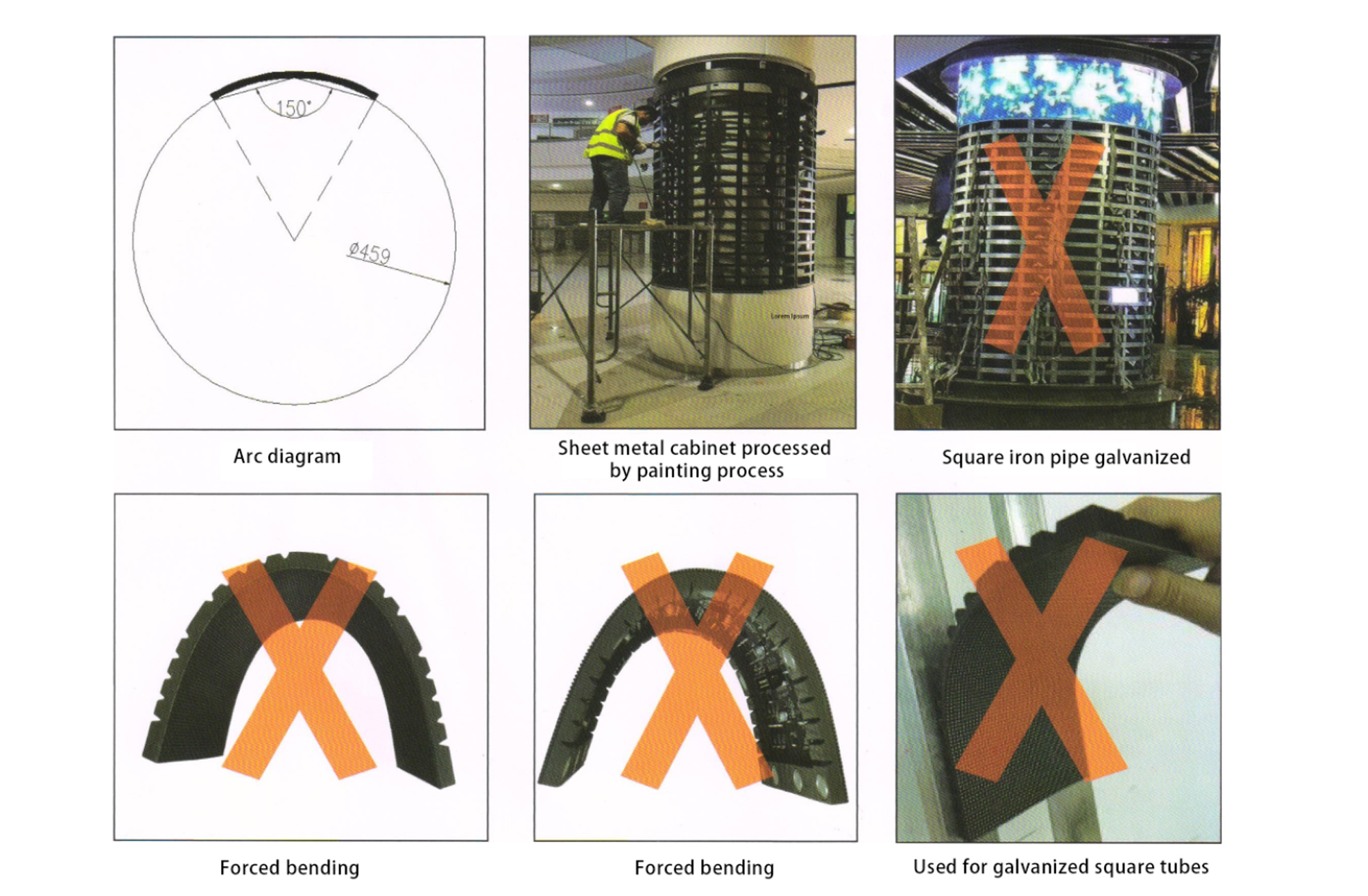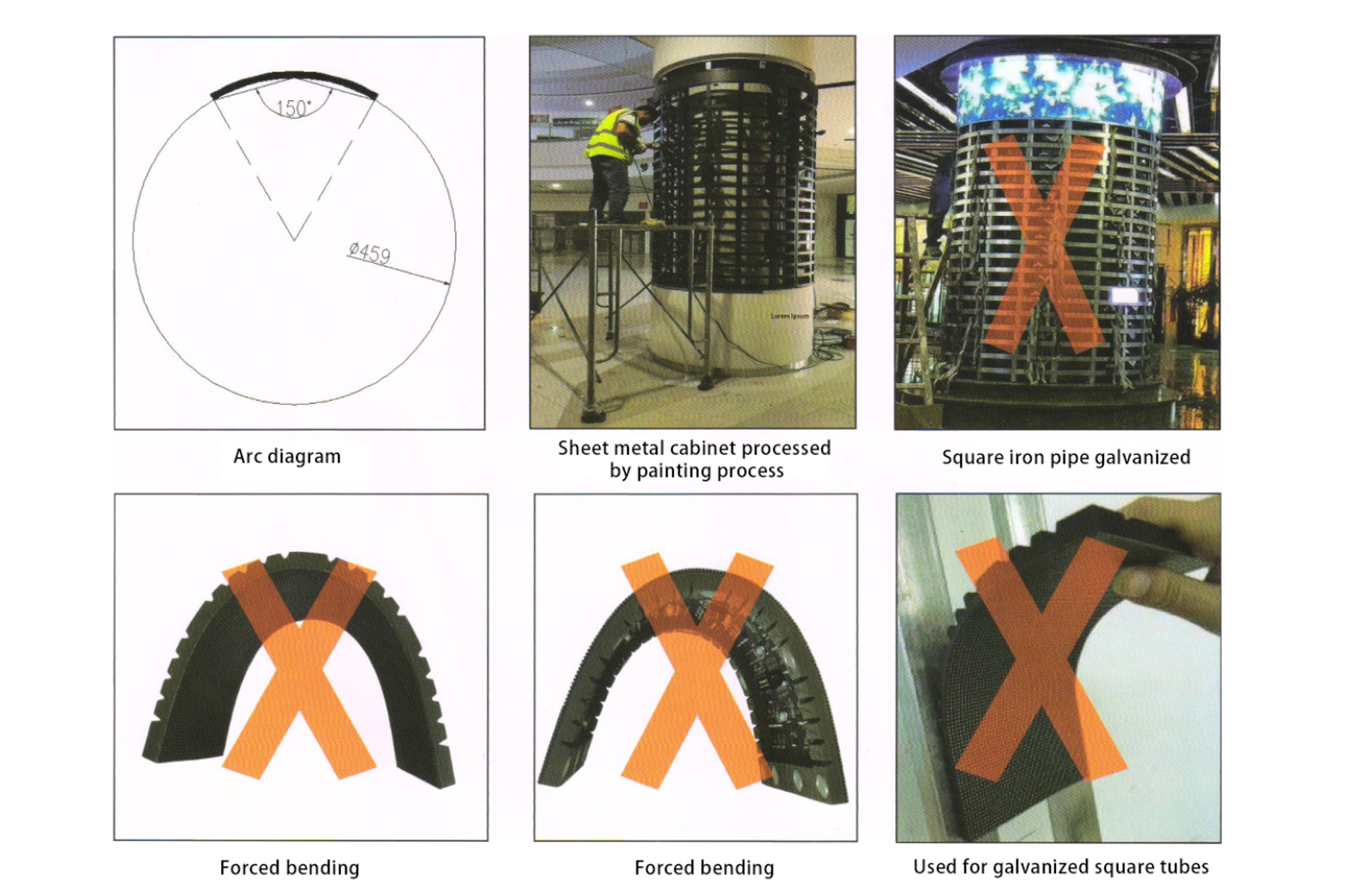 Flexible LED Module and Flexible LED Screen Video