Outdoor/Indoor Rental LED Display 640X640mm LED Screen is a LED video wall with pixel pitch is 5mm、4mm and cabinet dimension is 640mm in height and width. the cabinet of rental LED display is lightweight and made by high hardness die-casting aluminum material. rental LED screen has resolution of 40000 dots each square meter and 16384 dots each cabinet, they can give a excellent visual experience when the viewing distance is about 5m to 50m.
With years of development, EAGER has accumulated rich experiences and professional techology in the rental LED display manufacturing and EAGER rental LED screen is becoming more and more mature and stable. With stable performance, excellent product quality and perfect service, EAGER rental video display products are exported to United States, Italy, Russia, France, Japan, Europe and the Middle East, Southeast Asia and North America, more than 10 countries and regions and have been well-received by our customers. EAGER rental LED sign has many features as following:
Advantages of Rental LED Display
5mm pixel pitch is suitable for various advertising media, rental events and more other applications .
high refresh rate, high contrast rate to ensure the LED display with uniformity color and clear display visual.
The LED display has a high gray scale, thus creating a perfectly perfect sensory experience.
Made by die-casting aluminum to make cabinet is ultra lightweight and thin. the weight is only 14.5kg for easy transportation and portable.
Fast lock design with two locks on the top of the cabinet and one lock at the left of the cabinet for easy installation, assemble and disassemble.
Outdoor High class IP65 protection level to make the LED display waterproof, resisting wind and anti-corrosion, suitable for all kinds of environments.
Equipped with cooling fan to ensure the LED display has excellent heat dissipation performance and long lifespan.
With high efficiency power supply internally installed to ensure the LED display work stably and reliably.
Ultra wide viewing. Viewing angle is up to 120°in vertical and horizontal, providing a wide viewing angle and reaching more viewers.
Excellent Cabinet
EAGER rental LED display cabinet is designed with unique, fashion appearance and made by high strength die-casting aluminum. The size of cabinet is 640×640mm with 8pcs  320×160mm LED display module panels in all, that is to say, there are 2pcs LED sceen panels in width and 4pcs panels in height. The weight of cabinet is only 14.5kg to make the LED display has the features of ultra lightweight, portable and easy to carry.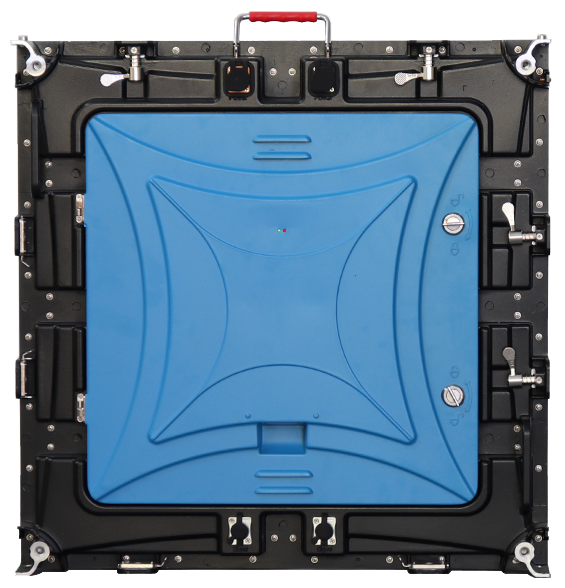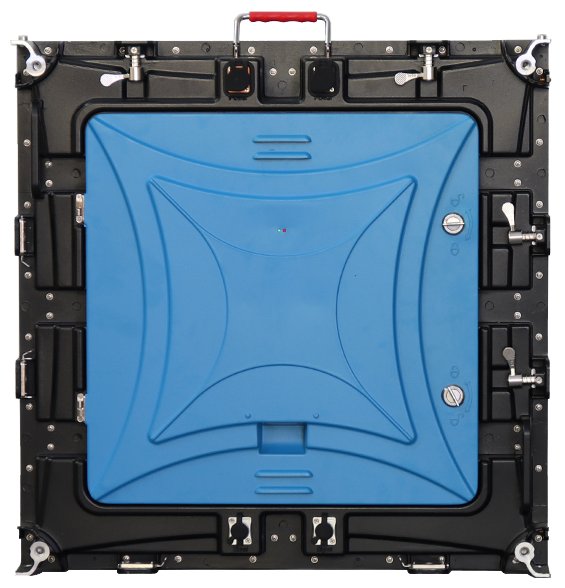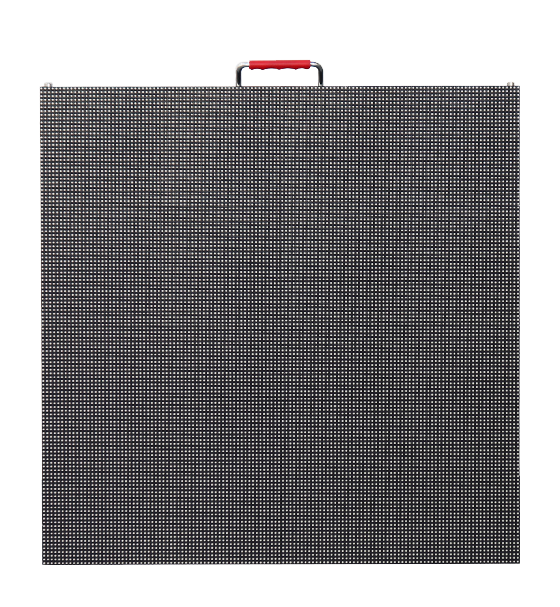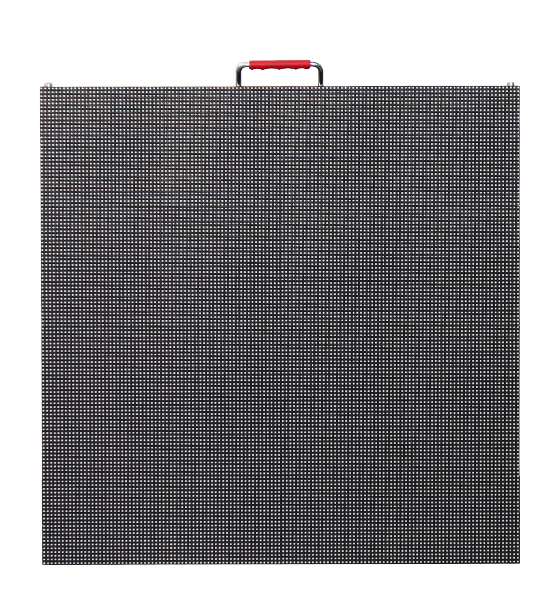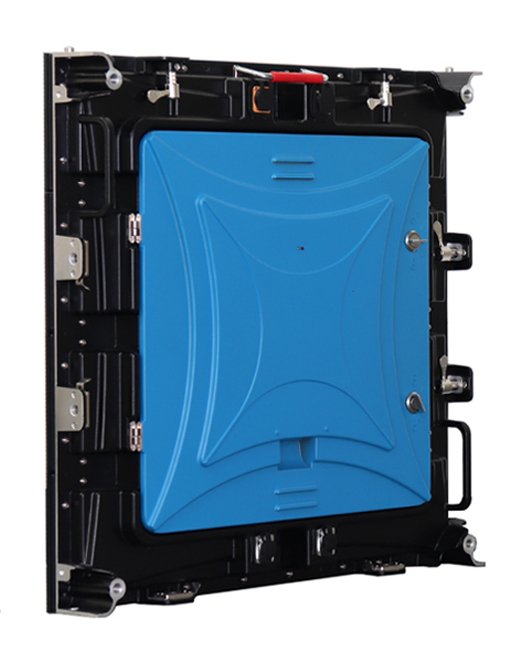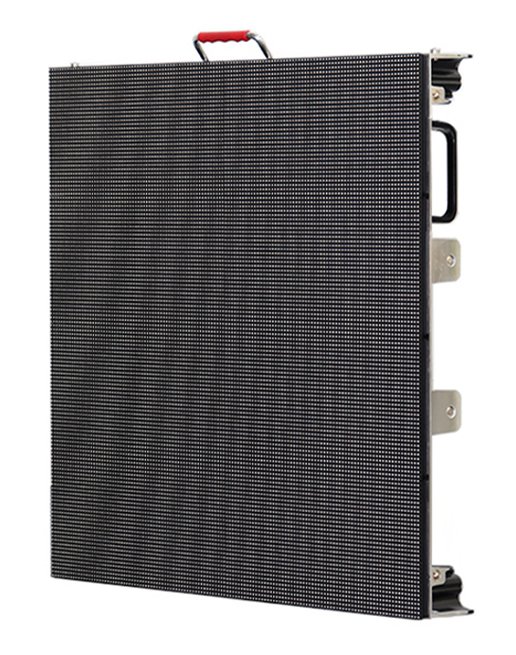 High Waterproof Level
The die-casting aluminum structure and properties of materials provides excellent water-proof, frost-proof, dust-proof control and fire-proof performance, the waterproof level is IP65, which make rental outdoor LED display free from the harassment by the rain and outdoor all kinds of bad condition. Sealing design enables the P5 rental LED screen to work well under harsh environments and extreme temperature.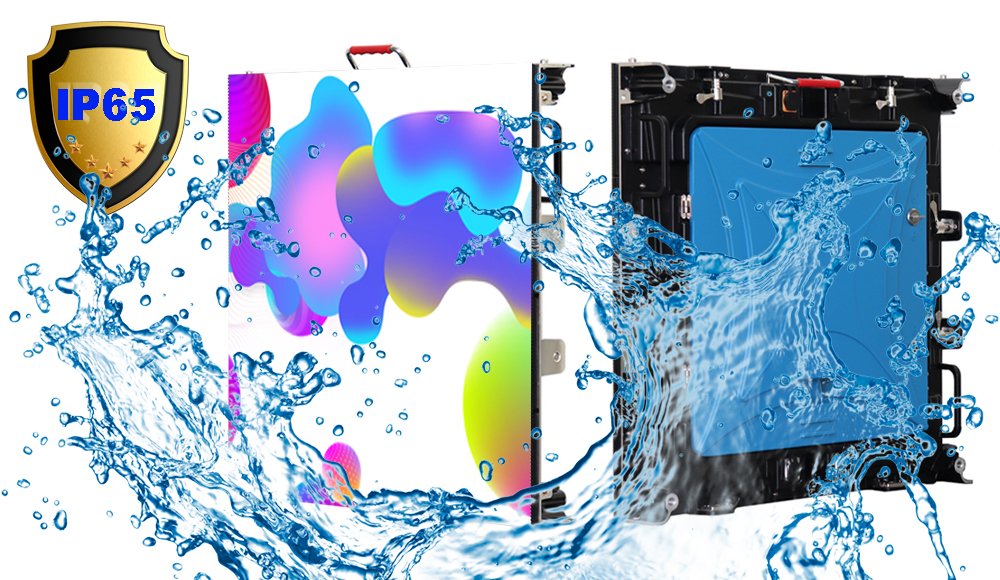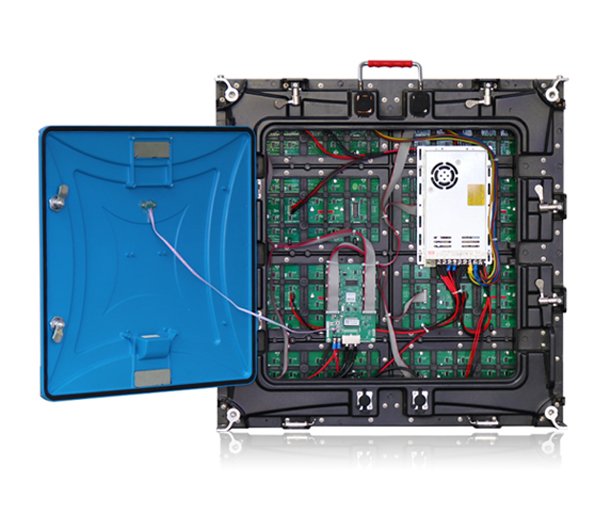 Excellent Heat Dissipation Performance
On the back cover of cabinet, EAGER rental LED display cabinet equipped with high quality cooling fan to make the LED display with better heating diffusion and endurance to ensure the LED display long life. Lifespan is up to 100,000 hours.
High flatness, seamless splicing
Fast lock design to make rental LED display with the features of high flatness, gapless connection, seamless splicing, quickly installation, easy dismantling and assemble.  you can connect one cabinet to another cabinet in just a few seconds easily and conveniently, saving time and labor greatly.