A French customer ordered 24 pieces of P1.95 EA250WH1 indoor 750x250mm LED advertising screens. These advertising screens are composed of 24 LED screens of 750x250mm, and the installation size is 2.25x2m. The display effect of the LED screen is amazing.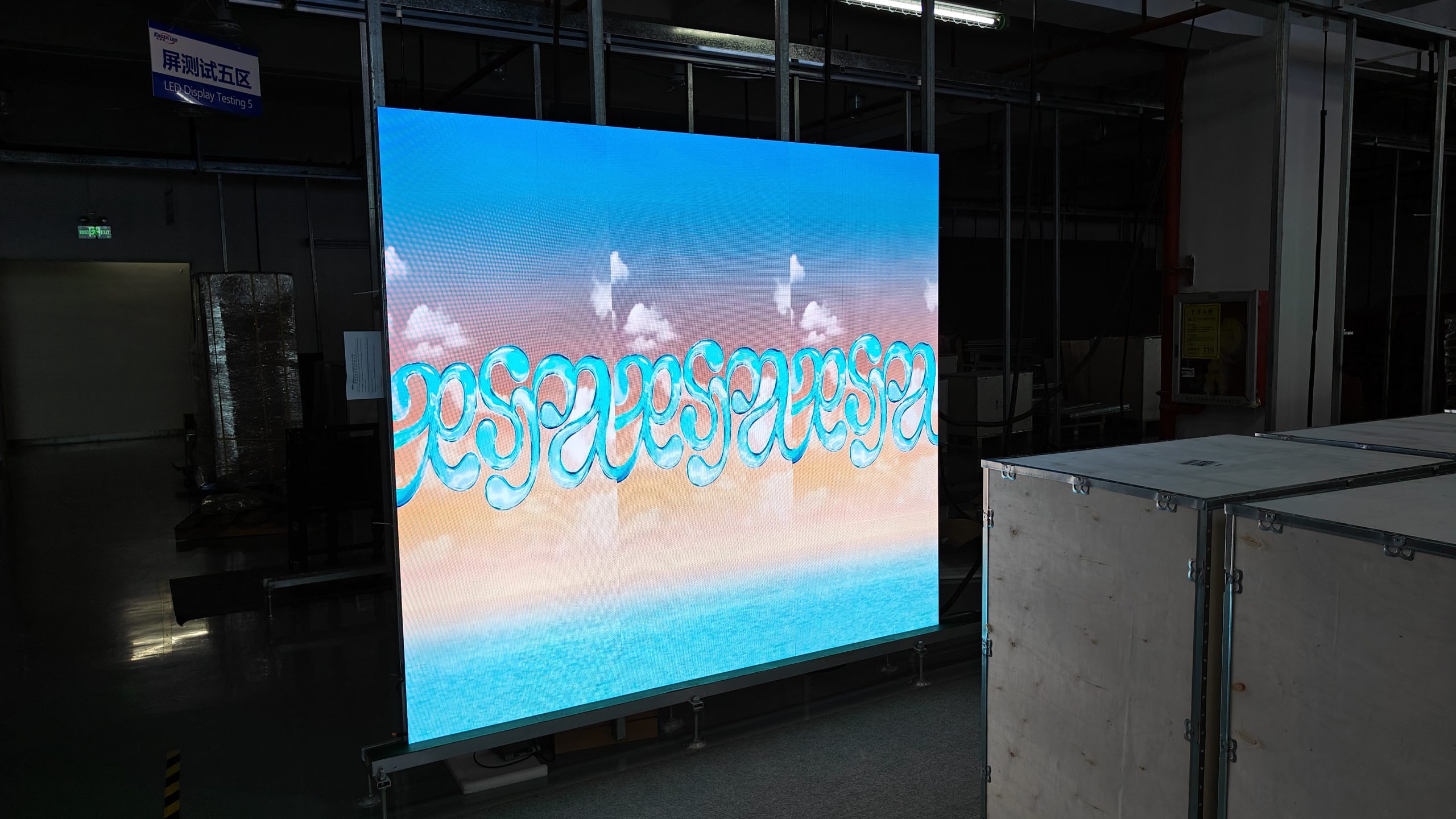 EA250WH1 LED screen is a product suitable for ultra-thin and small-pitch LED walls in home theaters and shops. It adopts the front maintenance design, and the wireless connection between the module and the cabinet. This design not only facilitates the installation and removal of the screen, but also saves the space and structural cost of the maintenance channel.
      EA250WH1 LED video wall adopts ultra-thin LED cabinet and does not require any additional structural support. Its thickness is only 31mm, which is thinner than other wallpaper screens. Such a design makes the screen almost seamlessly connected with the wall after installation, and will not have a significant impact on the overall decoration.
      At the same time, the EA250WH1 LED module has a plug-and-play design, which can be directly plugged into the data and power input interface. This means that there is no need for additional DC power cords and cables during installation, reducing installation complexity, saving time and labor costs.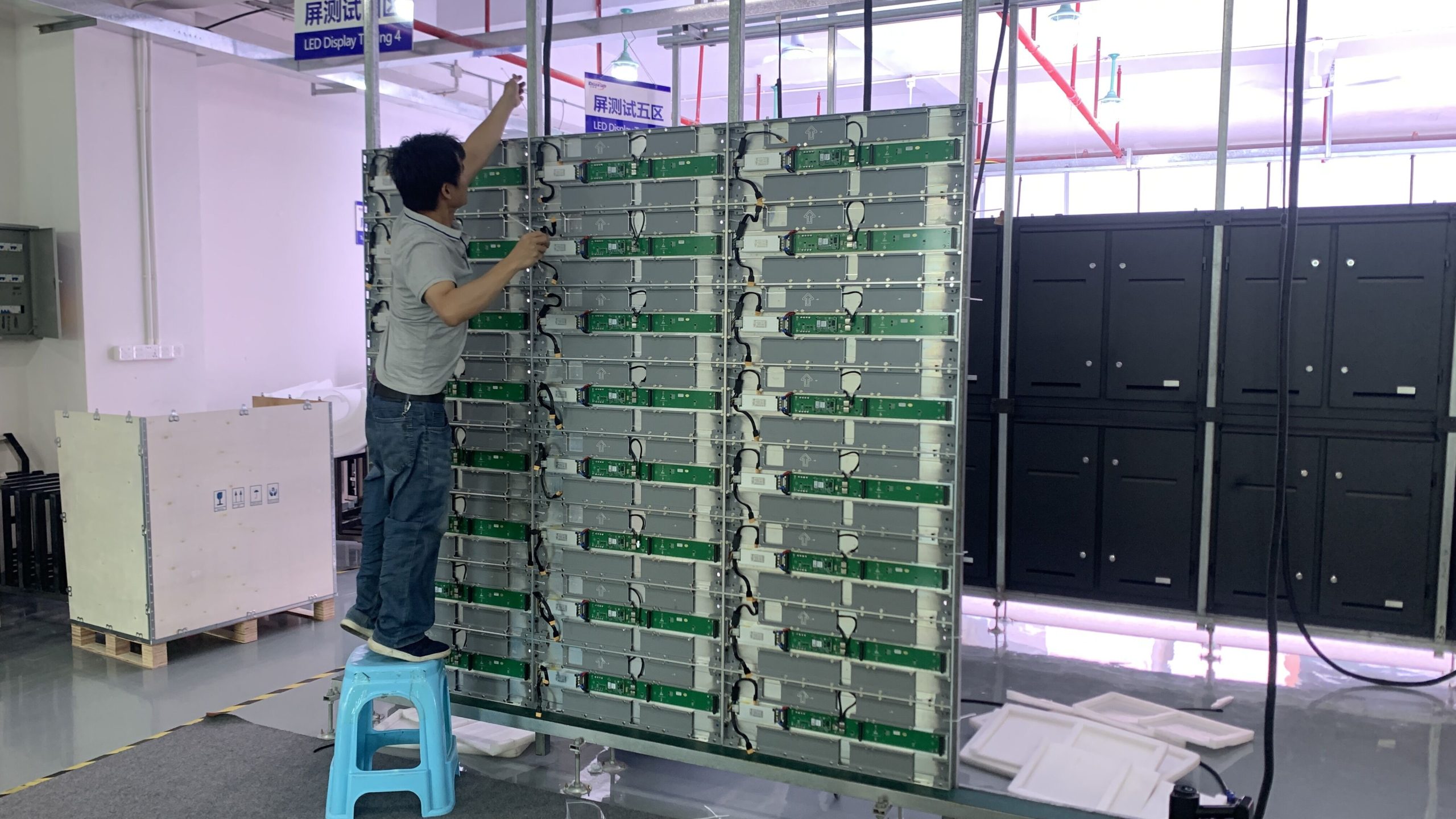 The EA250WH1 LED screen can be mounted directly on the wall without any other bracket or structure. This makes the installation process very easy, just fix the LED screen on the wall.
      In conclusion, EA250WH1 LED screen is a high-quality LED display screen with front access design, thin structure, plug and play function and easy installation. It has a wide range of applications and is very suitable for use in home theaters, shops and other scenarios. By purchasing and installing the EA250WH1 LED screen, French customers will be able to display amazing visual effects, and at the same time, it will be more convenient and worry-free during the installation and maintenance process.