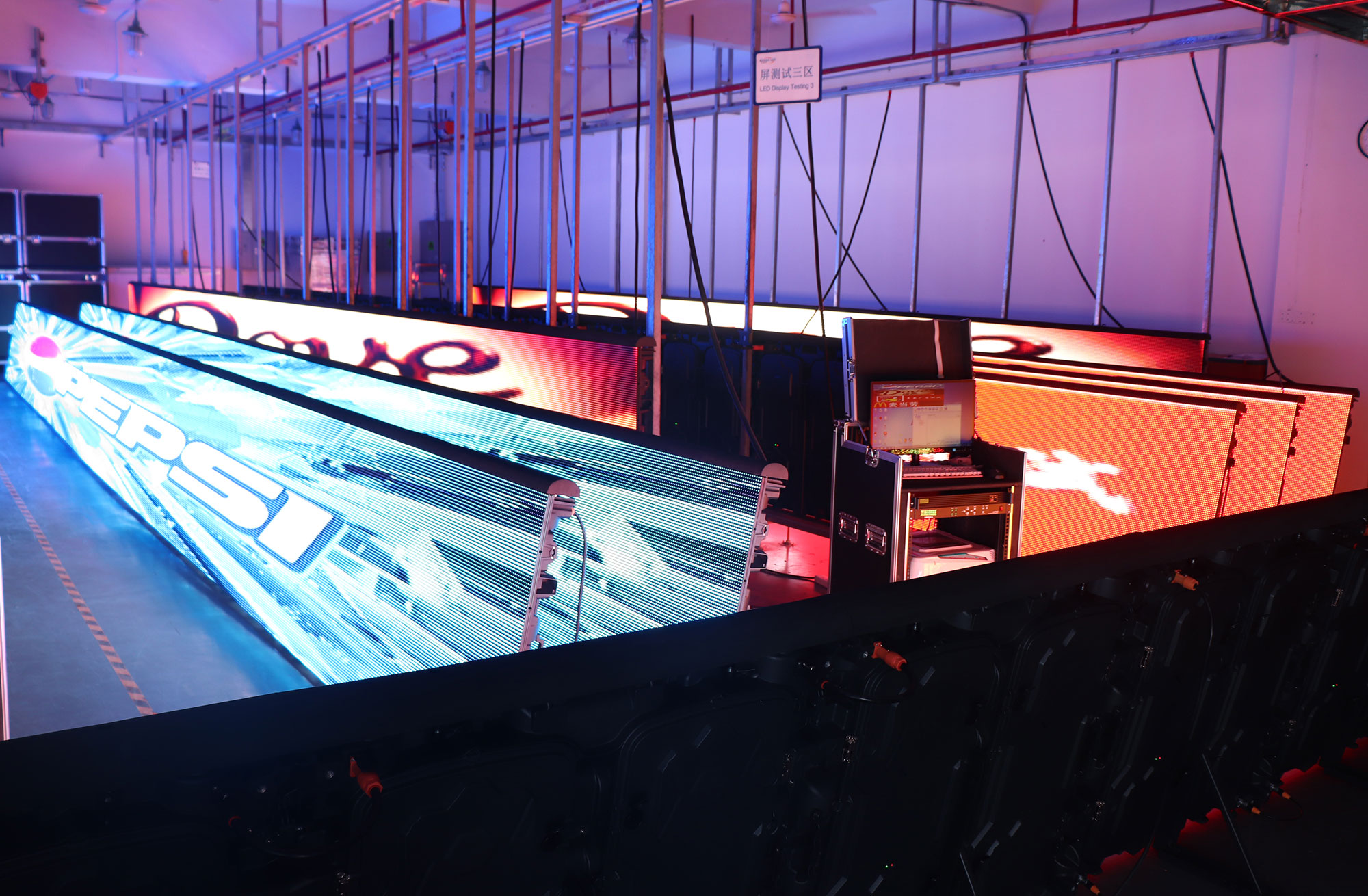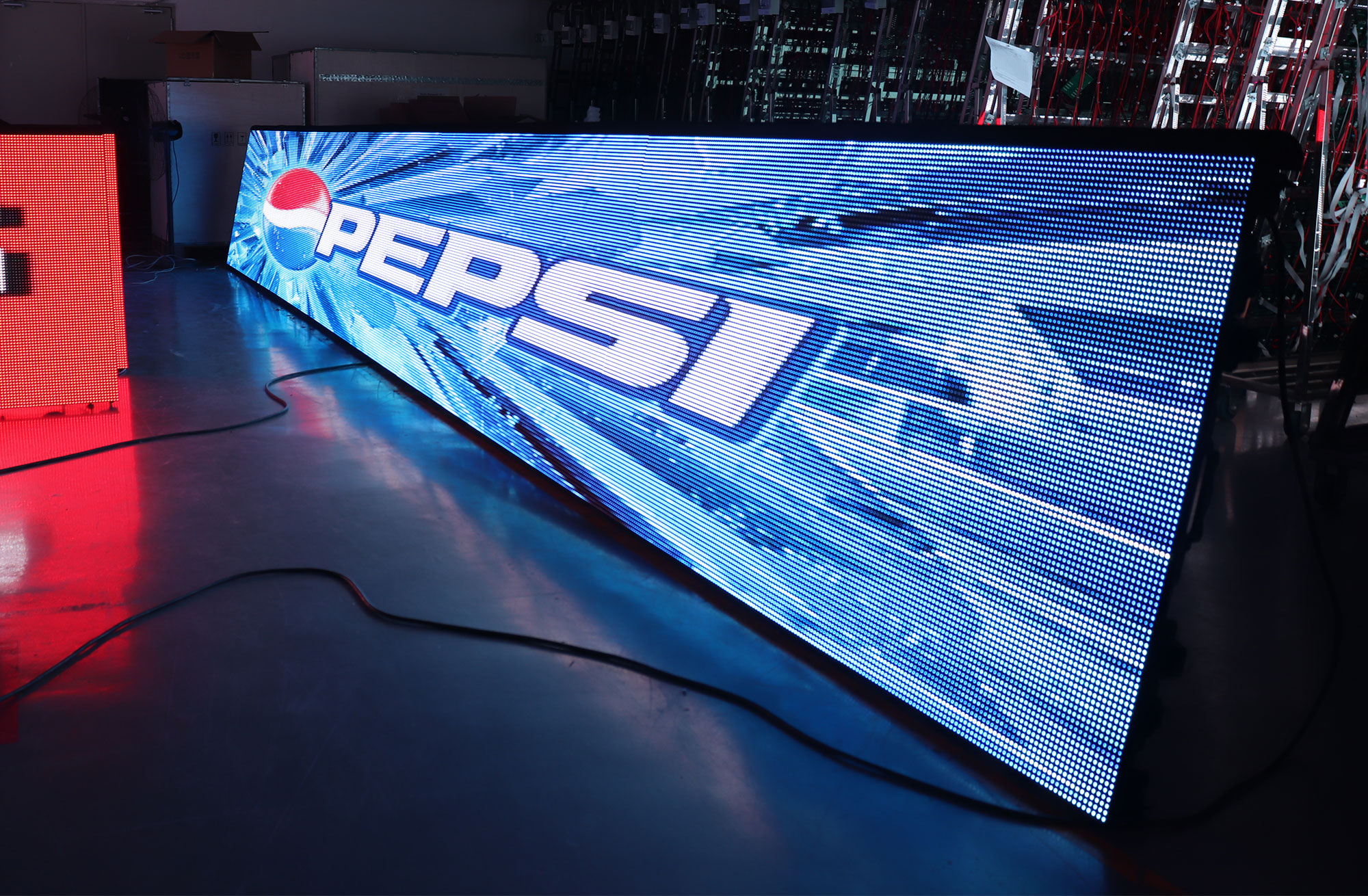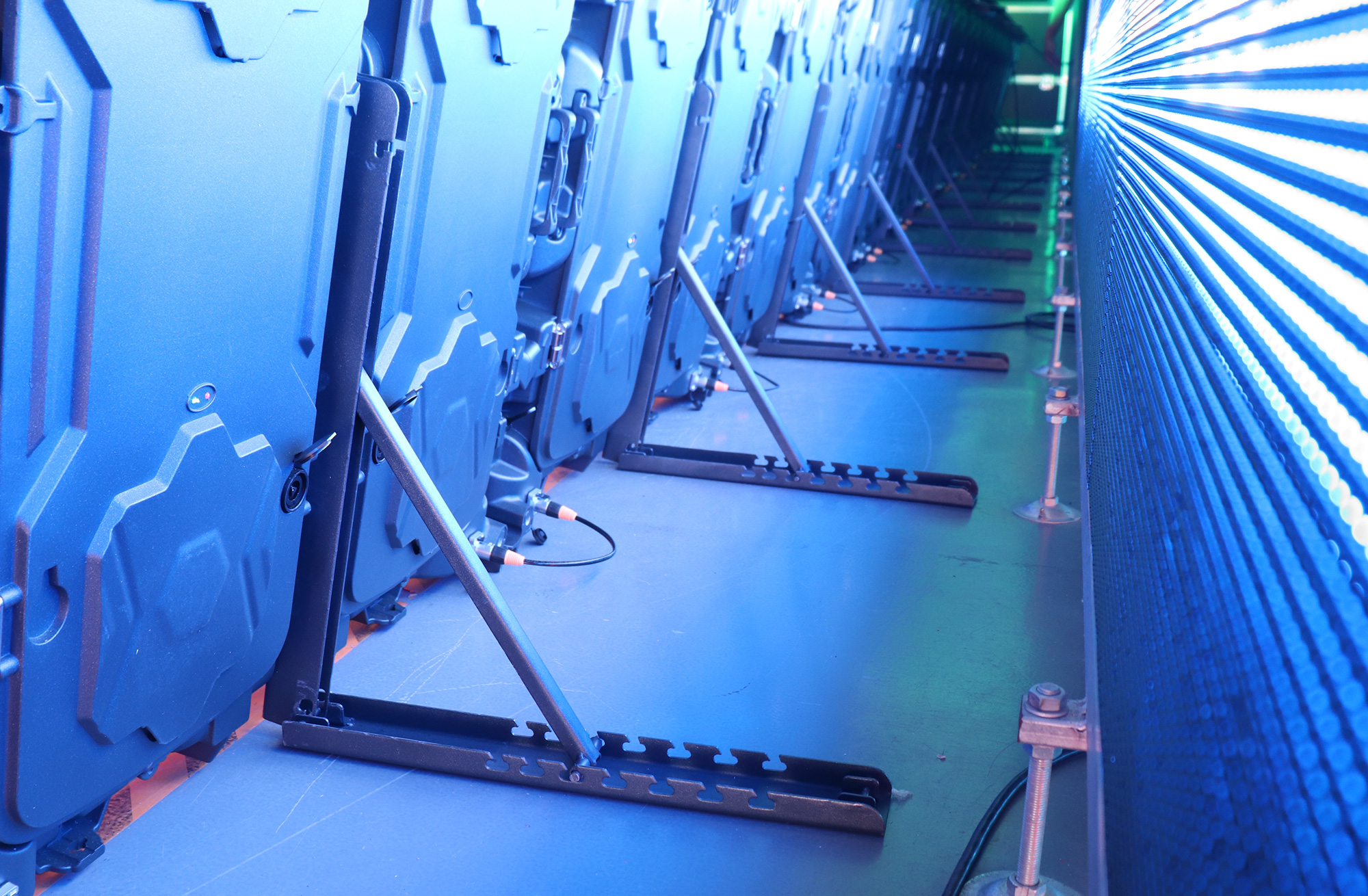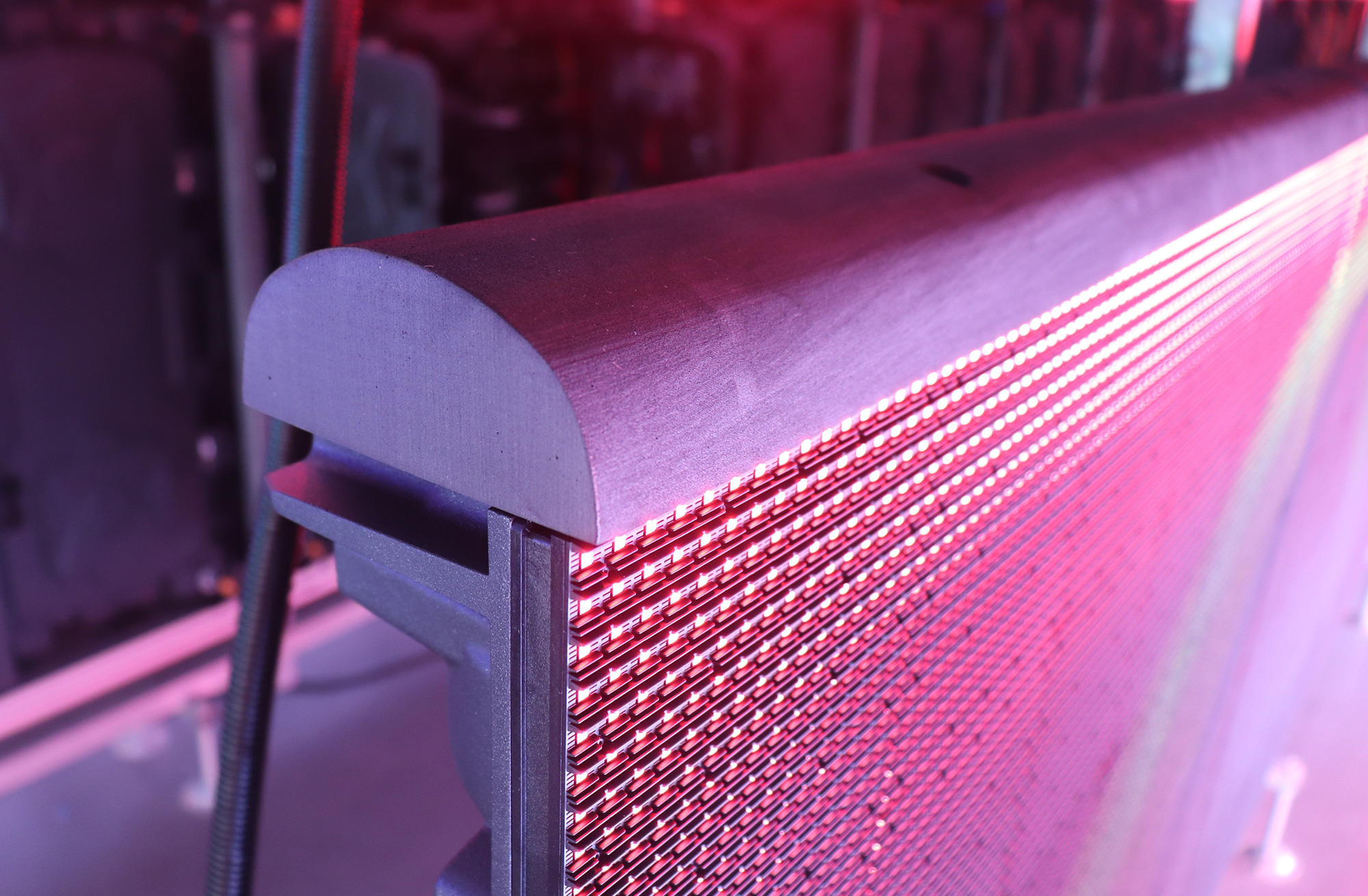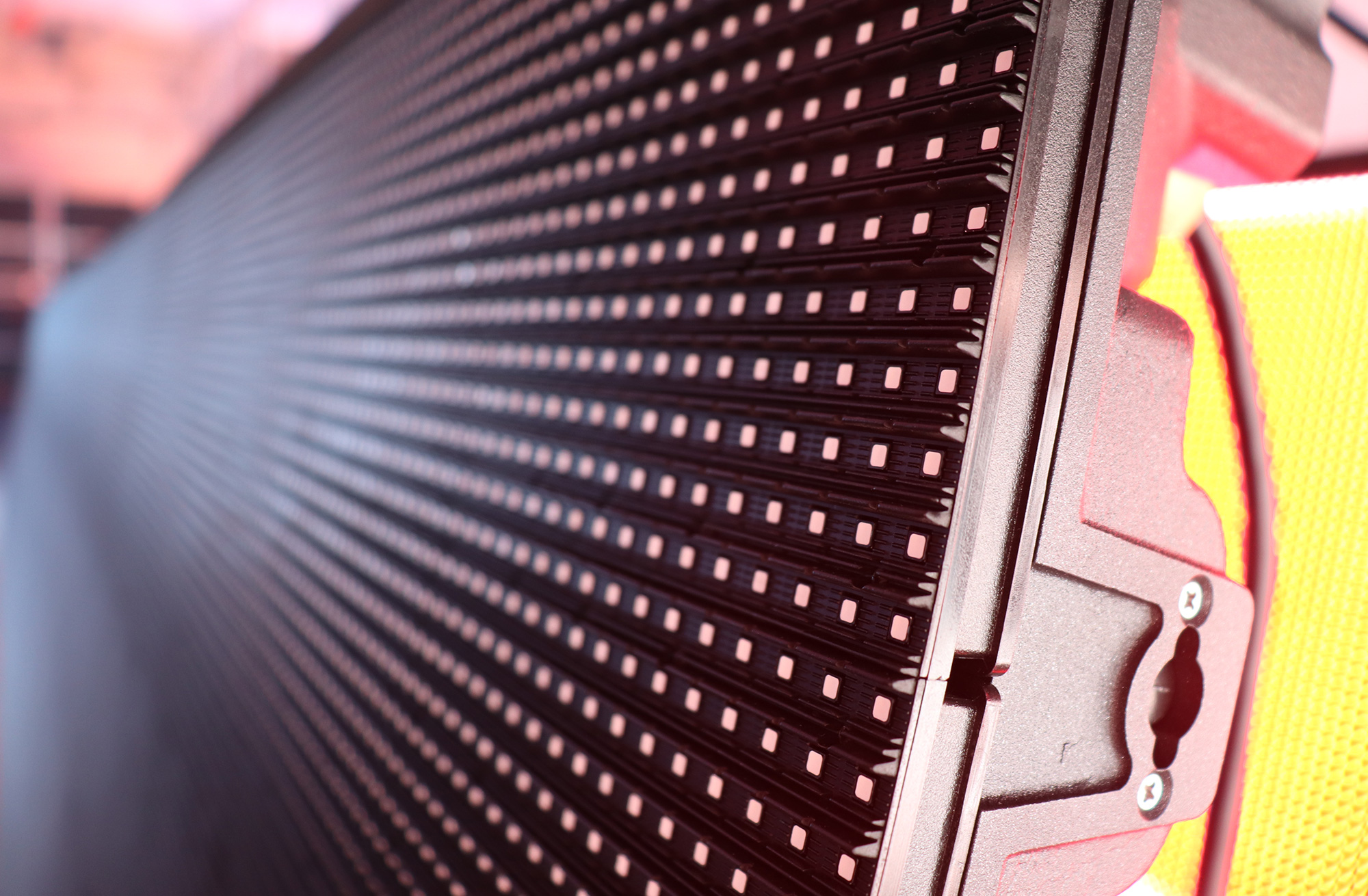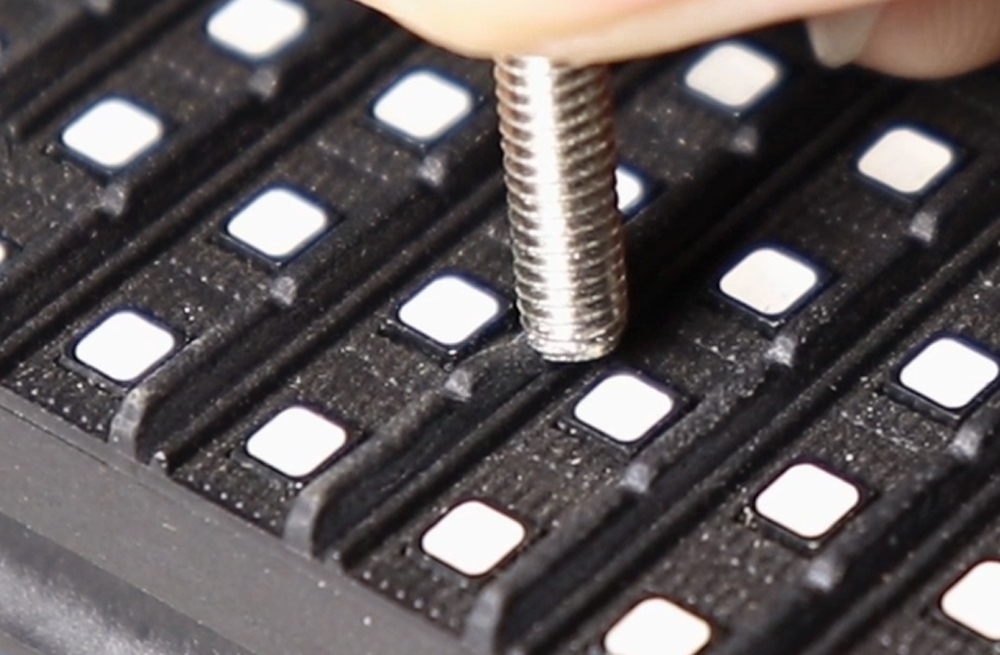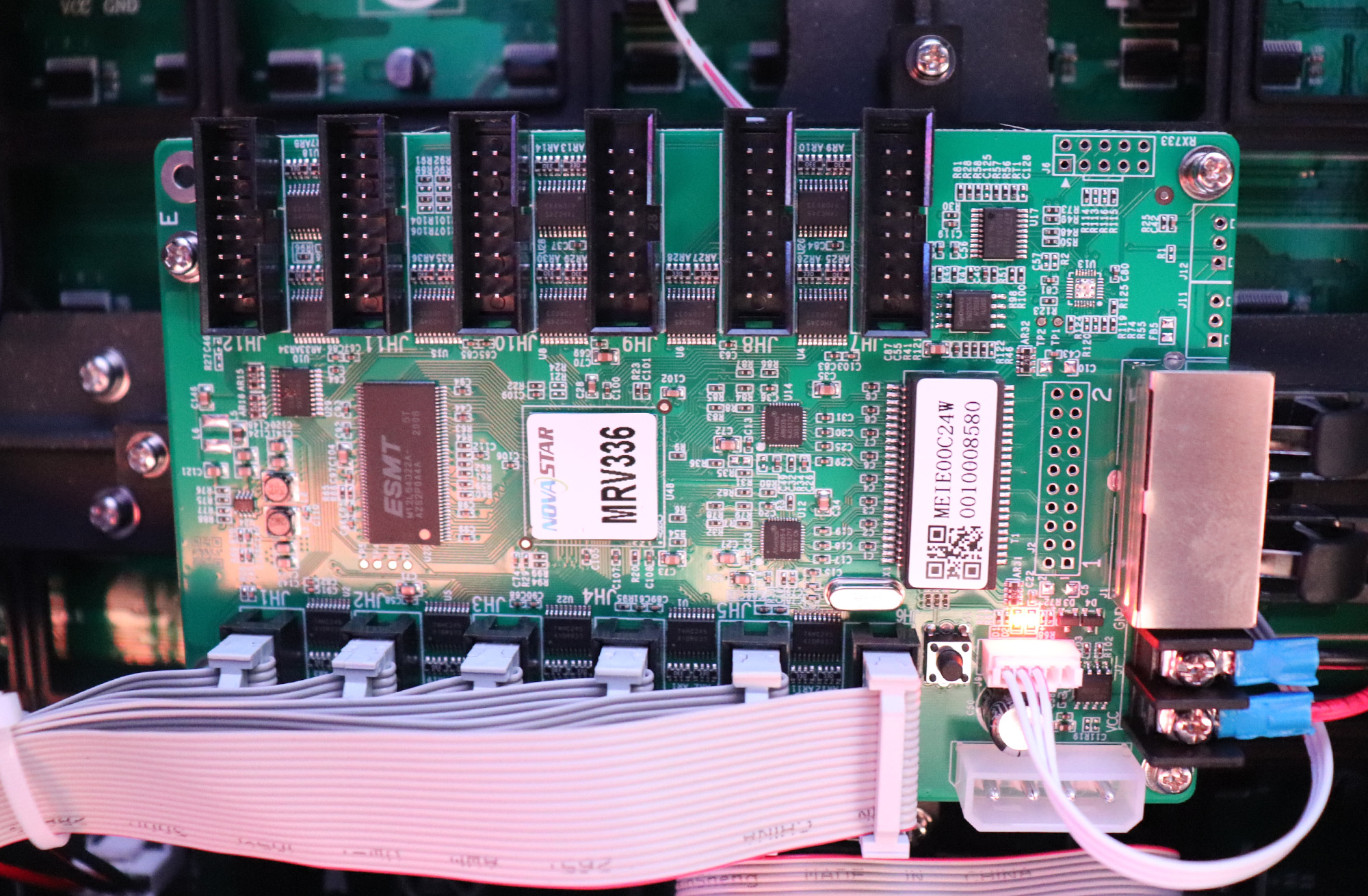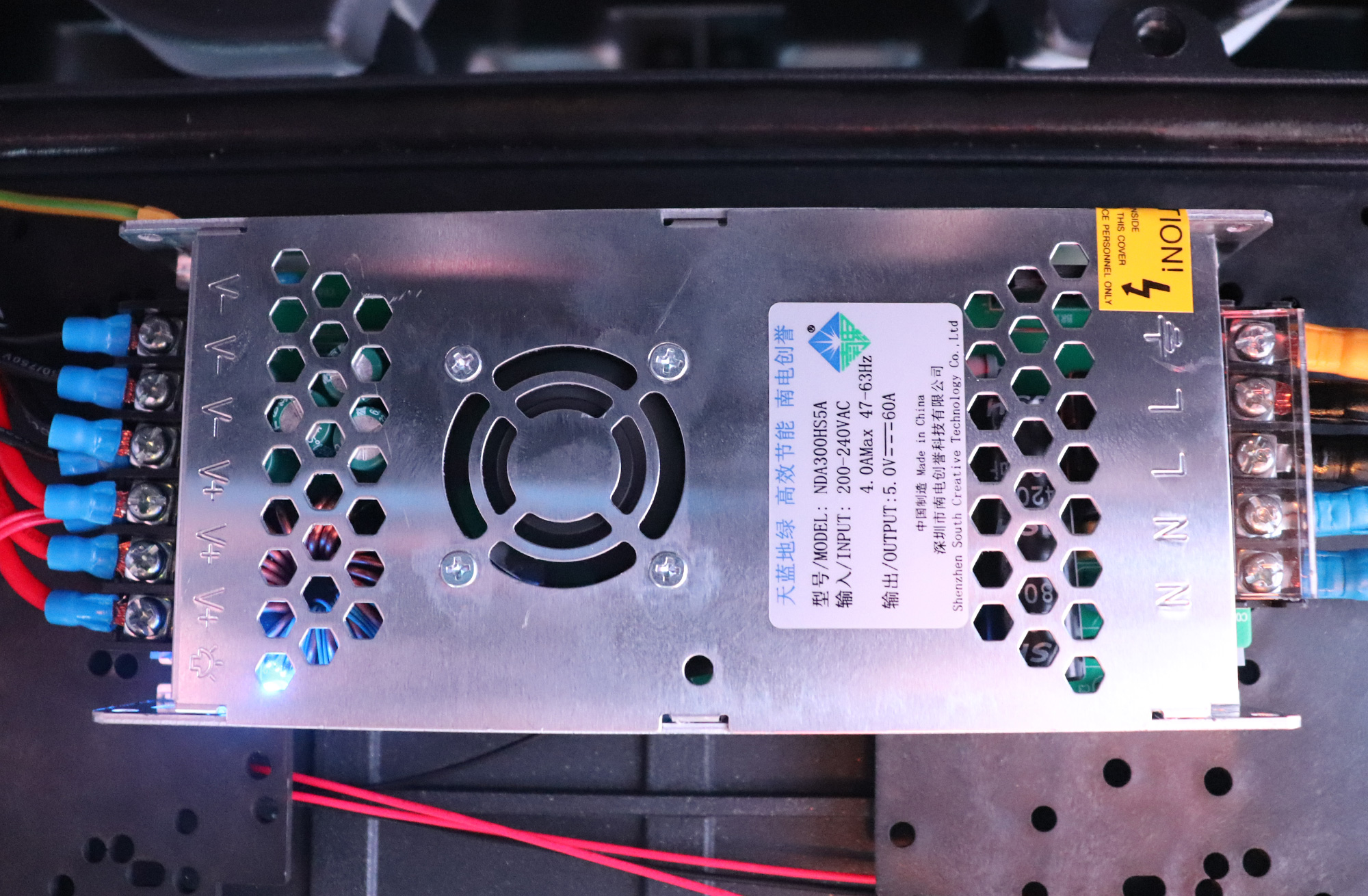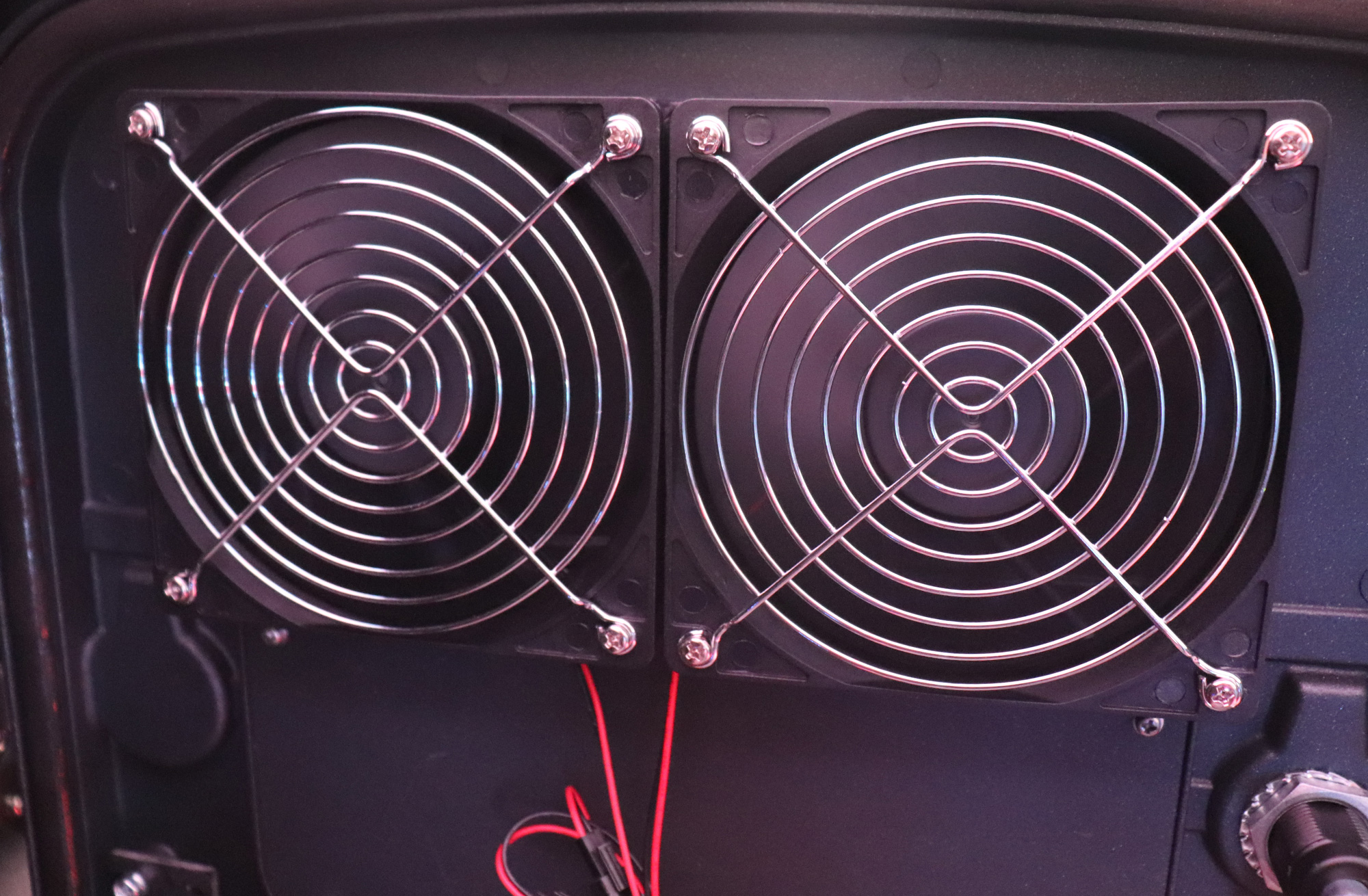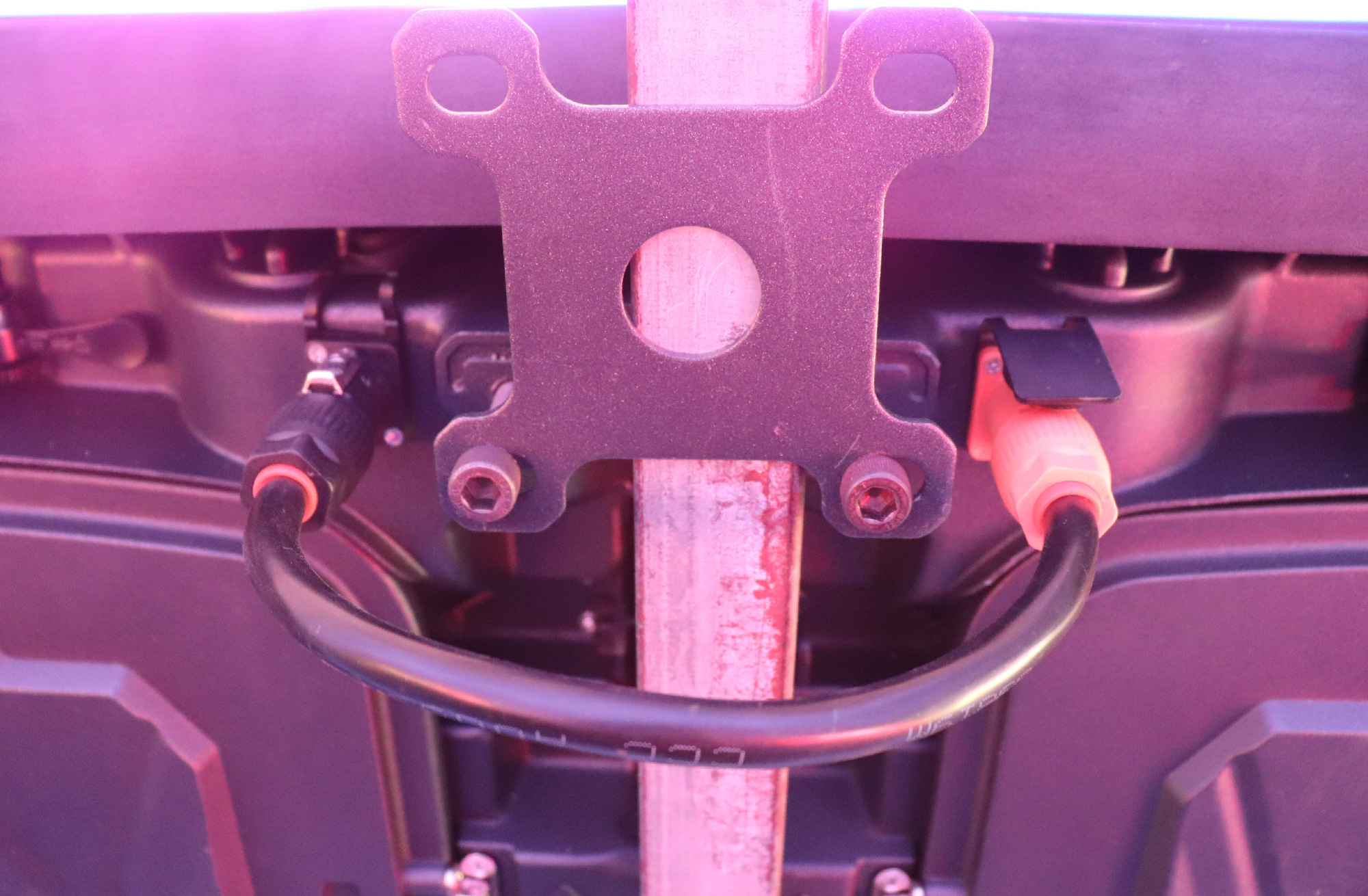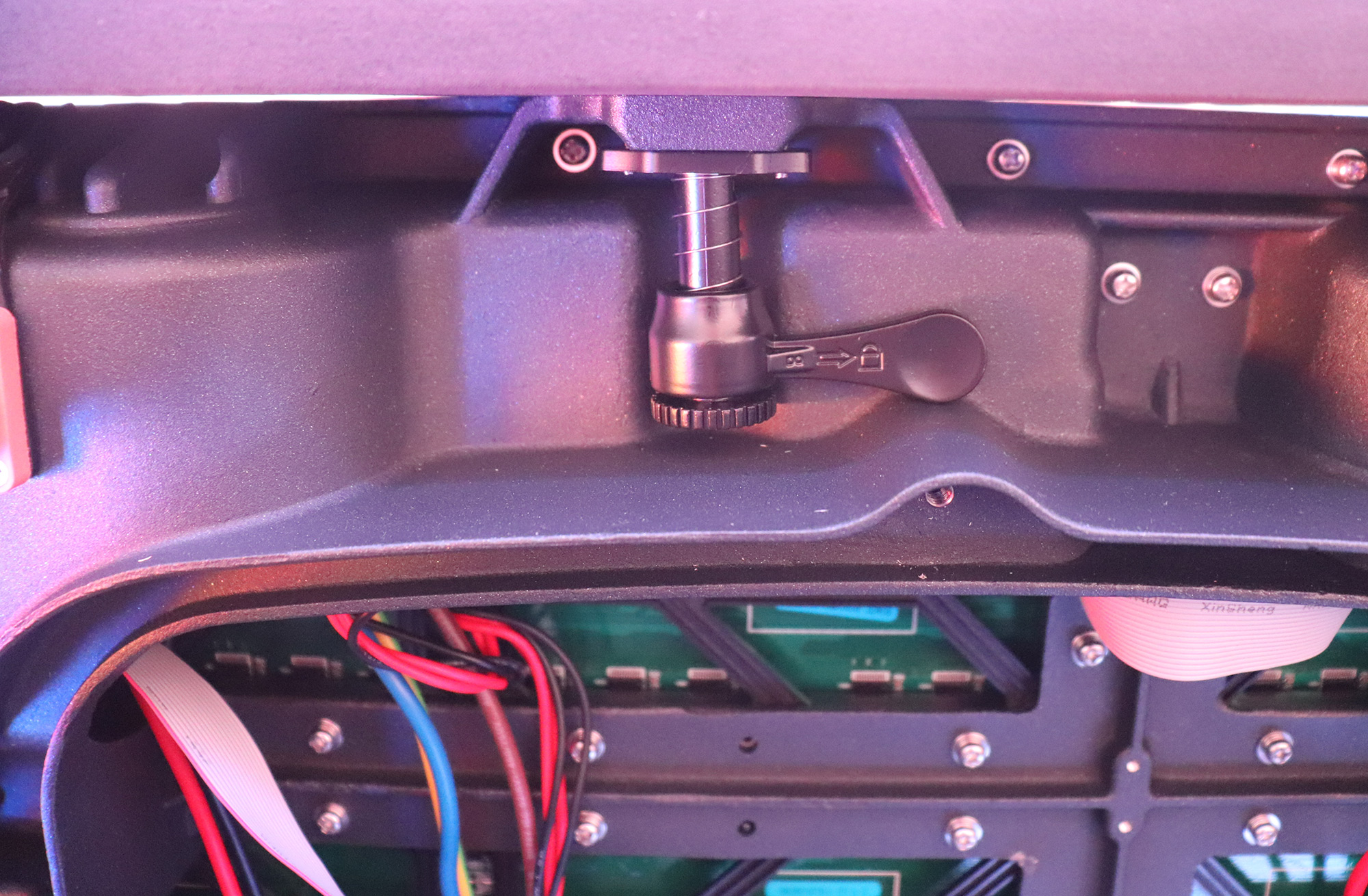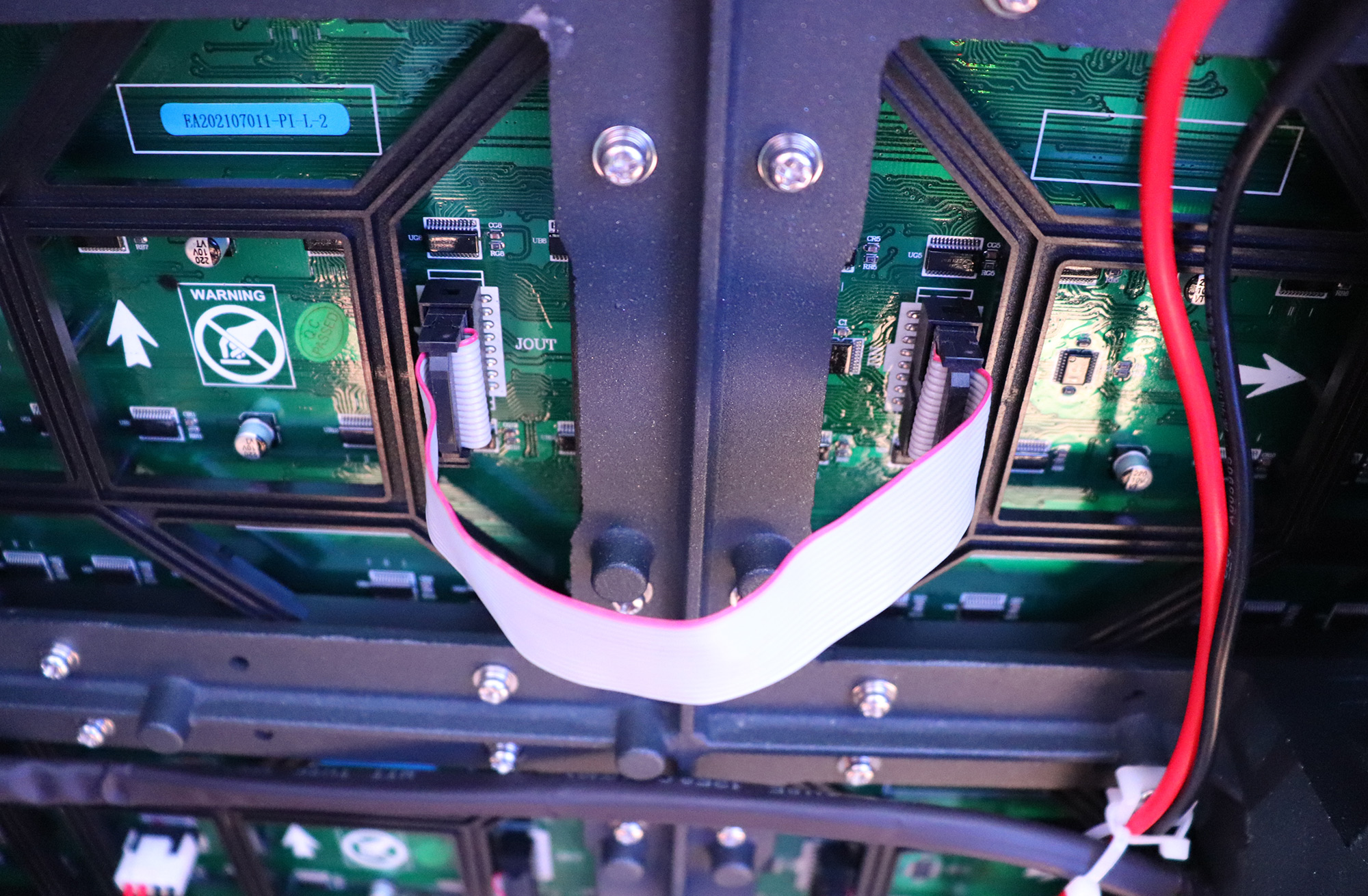 This is the P10 outdoor stadium fence screen to be shipped to Italy, with cabinet size of 960x960mm. 115 cabinets in total, connected one by one to form an extra long display around the stadium for promotion.
The top of the cabinet is fitted with a crash beam made of sponge, and the front display module uses a soft face shield to avoid or reduce as much as possible the damage suffered by athletes when they accidentally hit the display.
High quality P10 2s 320×160 outdoor soft mask LED module.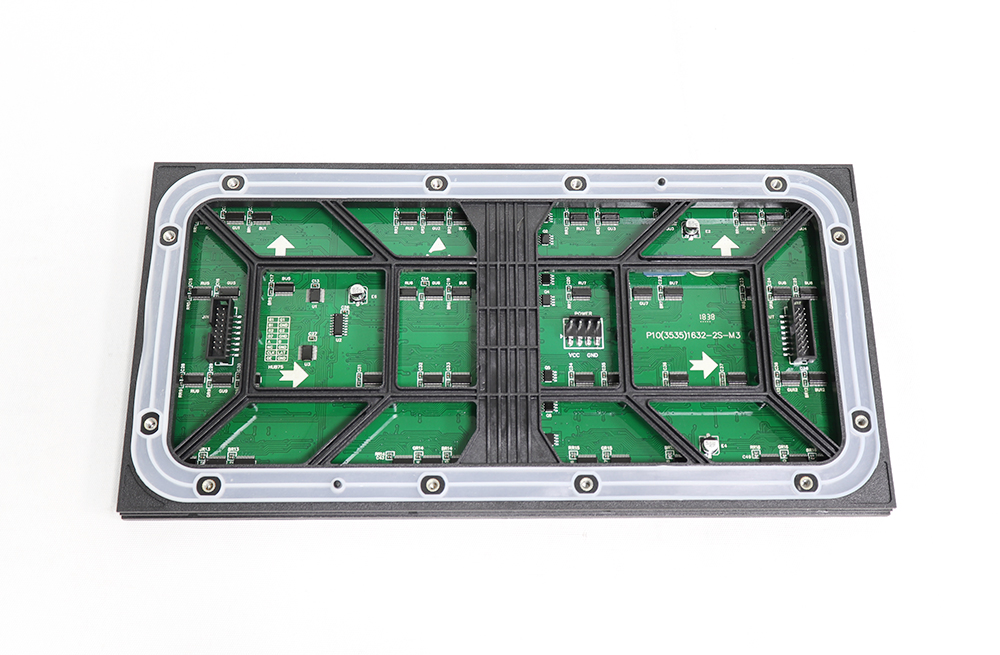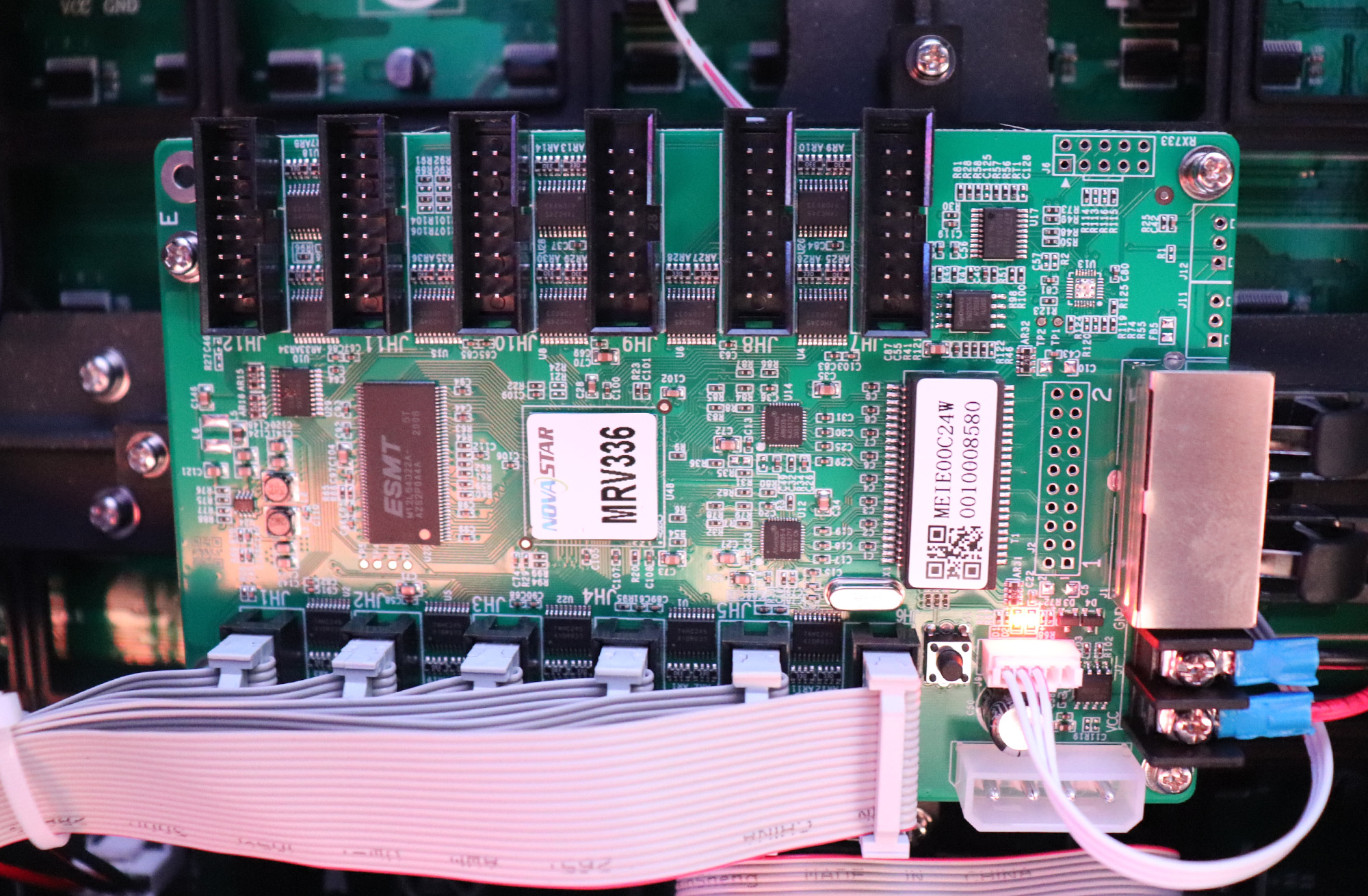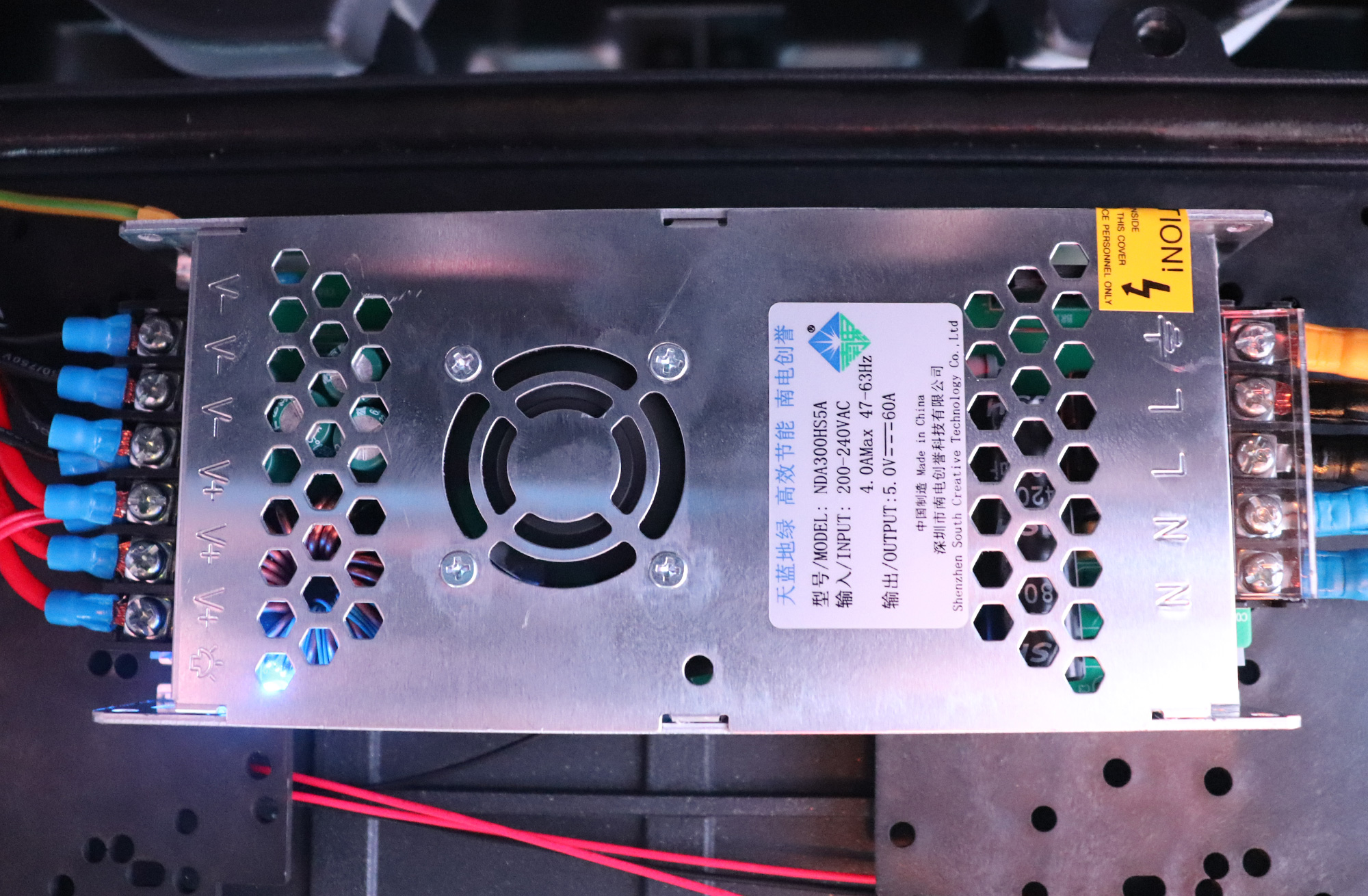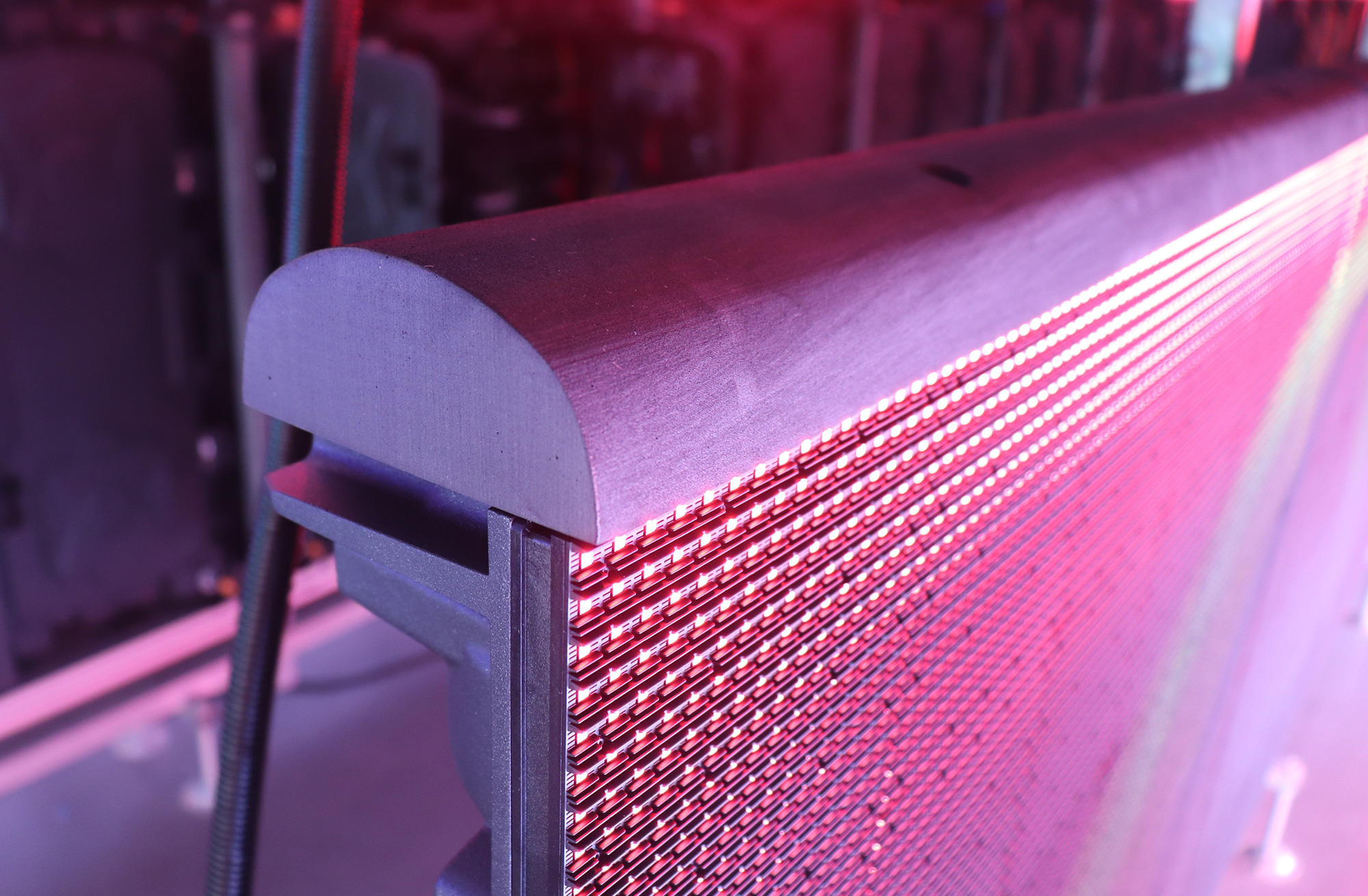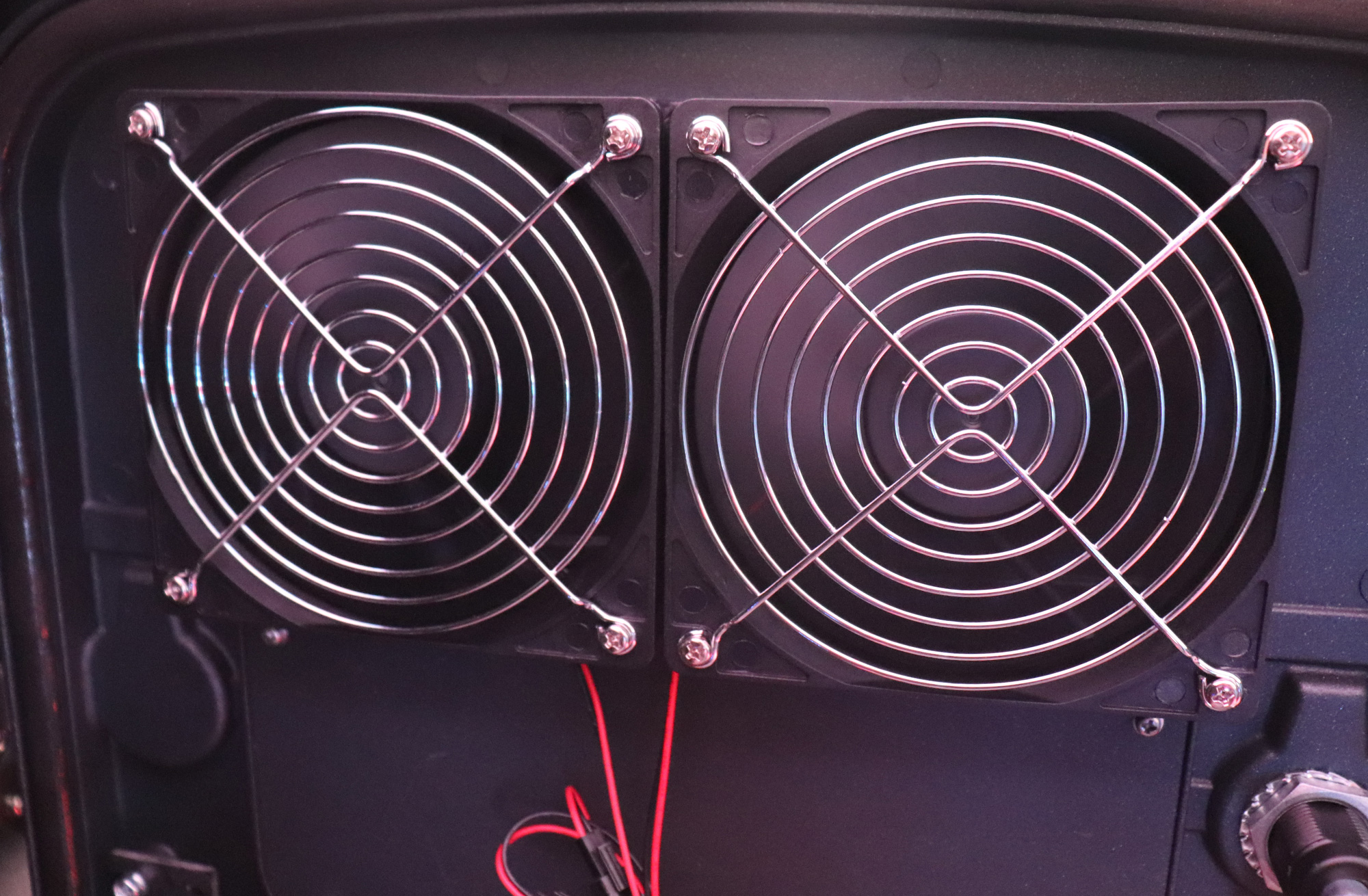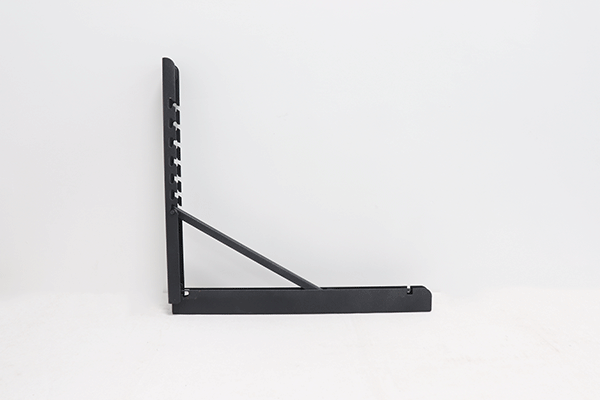 P10 High Quality Outdoor Stadium Fence LED Advertise Screen Display