The P10mm Outdoor full-color LED Display module can display various graphics, text and other information. The surface is flat, the display is uniform, the luminous brightness is good, the display effect is clear and stable, and it is equipped with more than a dozen cyclic changes. It adopts long-distance serial communication, can run offline, and has power-down protection function. All high-brightness LED light-emitting diodes and imported components are assembled and produced. It has the characteristics of high brightness, wide vision, long life, light weight, modular structure, convenient installation and easy maintenance.
P10 Outdoor SMD3535 1/2Scan 32x16dot 320x160mm LED Display Module Features:
Pixel Pitch:10mm
Pixel configuration:SMD3535
scanning method:2S
Number of modules:160
Density:10,000 pixels/㎡(real pixel)
Module Resolution:32pixel(L) * 16pixel(H)
Module Dimension:320mm(L) * 160mm(H) * 25mm(D)
Brightness:≥6,000 cd/㎡
Viewing Angle:120°(Horizontal); 120°(Vertical)
Gray Grade:16,384 levels for each color
Display Color:4.39 Trillion Colors
Frame Frequency:≥60Hz
Screen Refresh Frequency:≥1,920Hz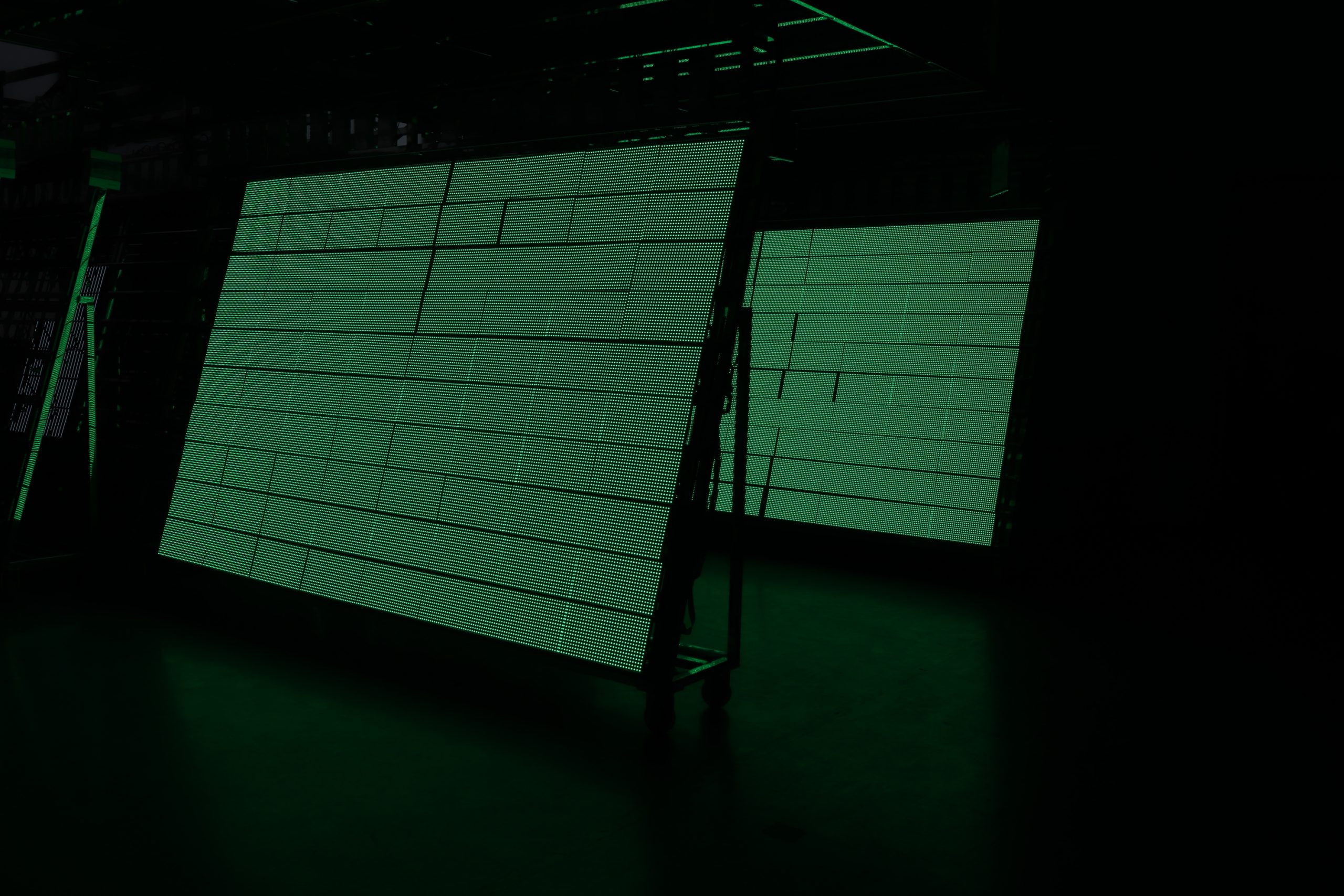 P10 Outdoor SMD3535 1/2 Duty LED Screen Module 32×16 dot Features:
1) Reasonable PCB design, low heat disspation, reliable and steady.
2) New developed mold for the plastic covers, hence, smaller module gaps and better screen flatness.
3) Top quality outdoor SMD3535 LED.
4) LED chip is sorted within 2.5nm wave length and 10% color difference. Narrow wave length range and small color difference make perfect color uniformity and brightness conformity.
5) Exact control technology of brightness ratio of red, green and blue basic colors makes perfect white balance performance.
6) Famous constant current IC, ensuring the consistency and stability of the whole screen.