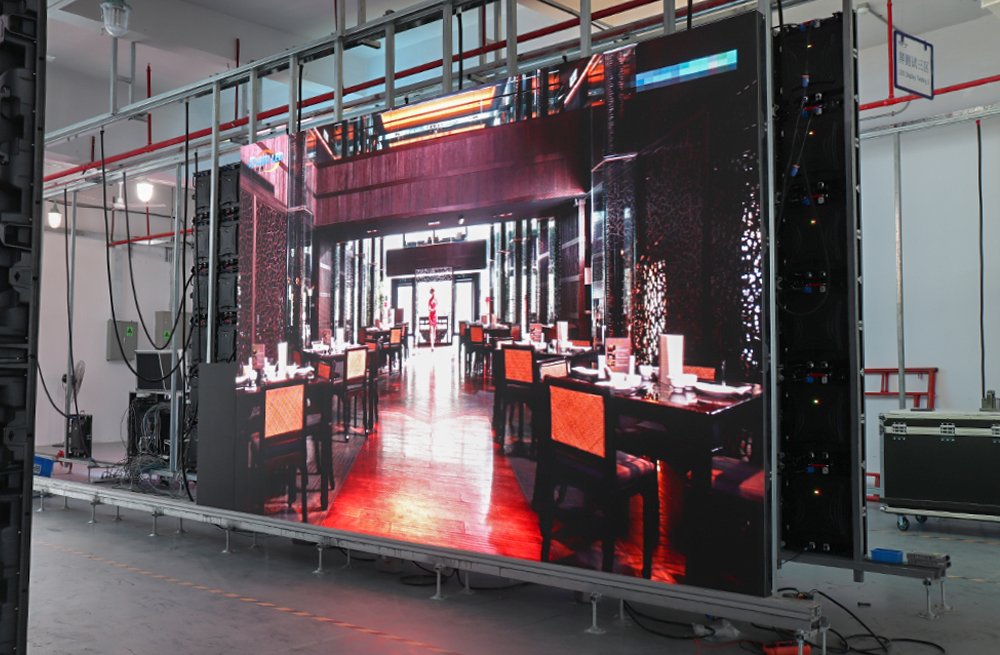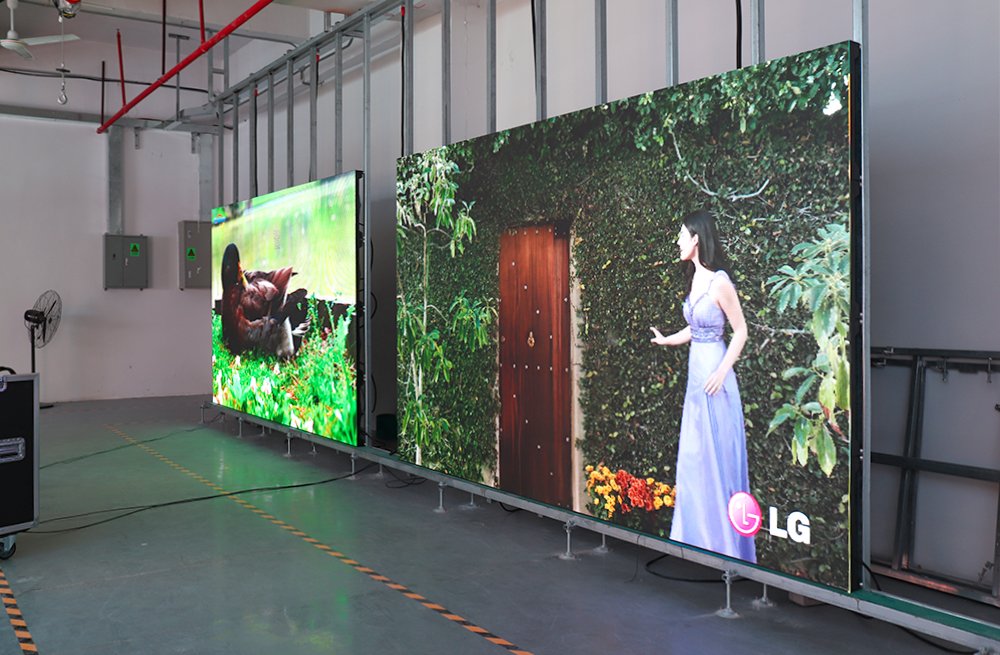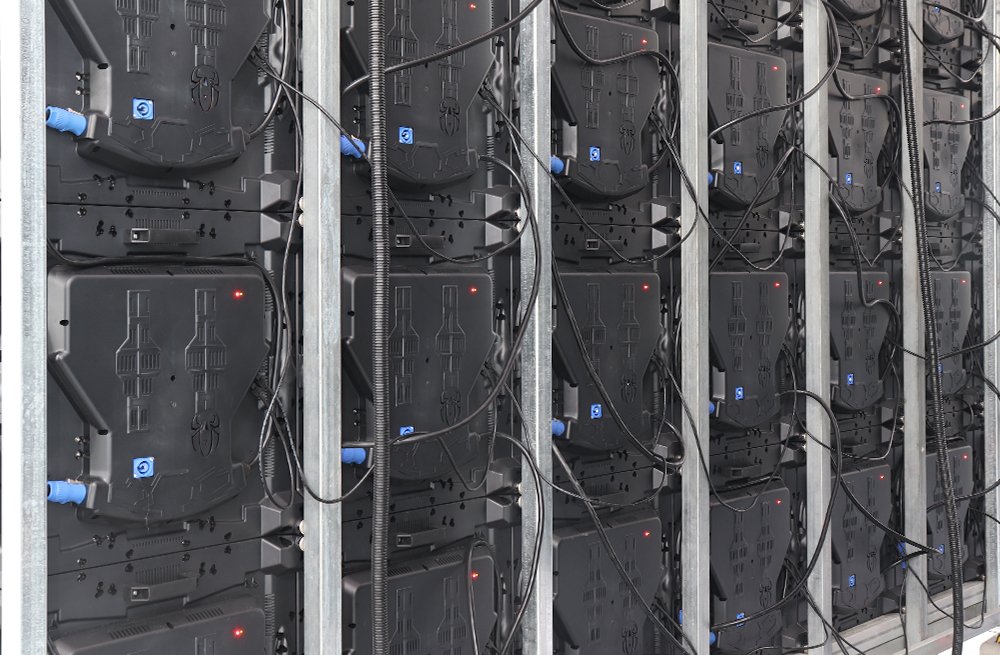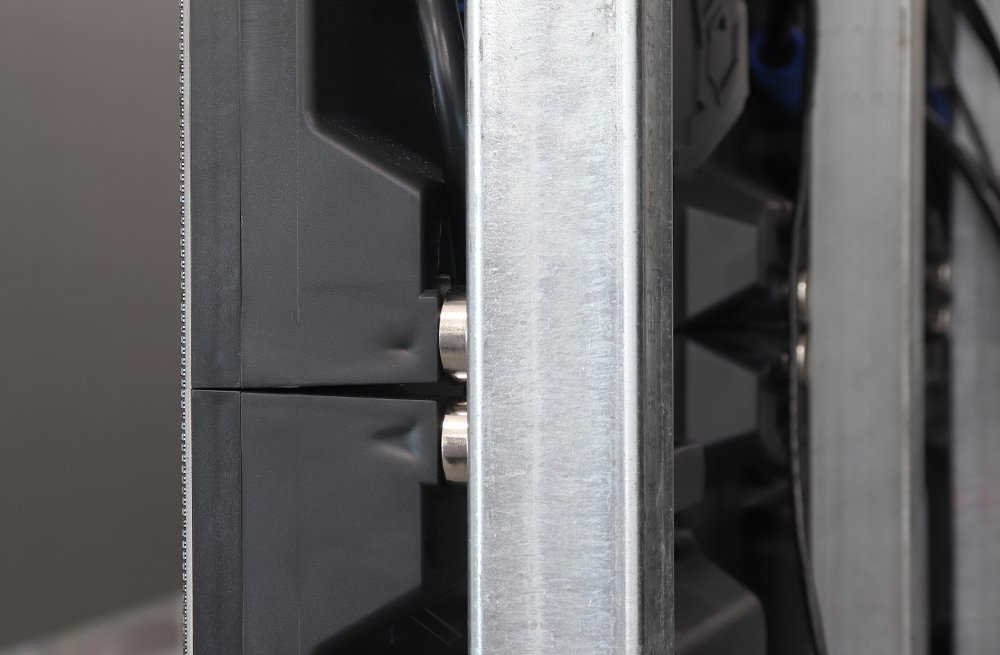 Thanks to our American customer for ordering. According to the customer's requirements for indoor installation and quick disassembly, we recommend that customers use P2.5 small-pitch LED modules, SMD2121 LED lamp beads and ICN2153 driver ICs, and 98 high-quality nano polymer cabinets measuring 480x480mm. This LED display is a product that can be quickly installed and removed using magnets. This series is only suitable for indoor version and has IP31 protection level.
P2.5 480×480 Indoor Magnetic Nano Polymer  LED Screen Overview
LED Type: SMD2121
Module Size: 160×160 (mm)
Cabinet Size: 480×480 (mm)
Cabinet Quantity: 98 Pcs
Installation method: Assembled into 3 displays, 2 of which are 7×4 cainets, the other is 8×5 cabinets, and the other two are spare parts.
Display Size: 3.36m x 1.92m; 3.84m x 2.4m
P2.5 480×480 Indoor Magnetic Nano Polymer  LED Screen Contains:
Led module: P2.5 160x160mm 32 Scan module.
Cabinet: 480×480 High quality magnetic nano polymer cabinets.
Control system: Novastar sending card MSD300
Novastar receiving card MRV336
Power supply:
Model: CZCL A-200AF-5
Input Voltage: AC100V~AC120V,  5A , 50/60Hz
AC200V~AC240V,  2.5A , 50/60Hz
Output Voltage: DC5V, 40A.
Cooling Method: Natural air cooling, Fan less