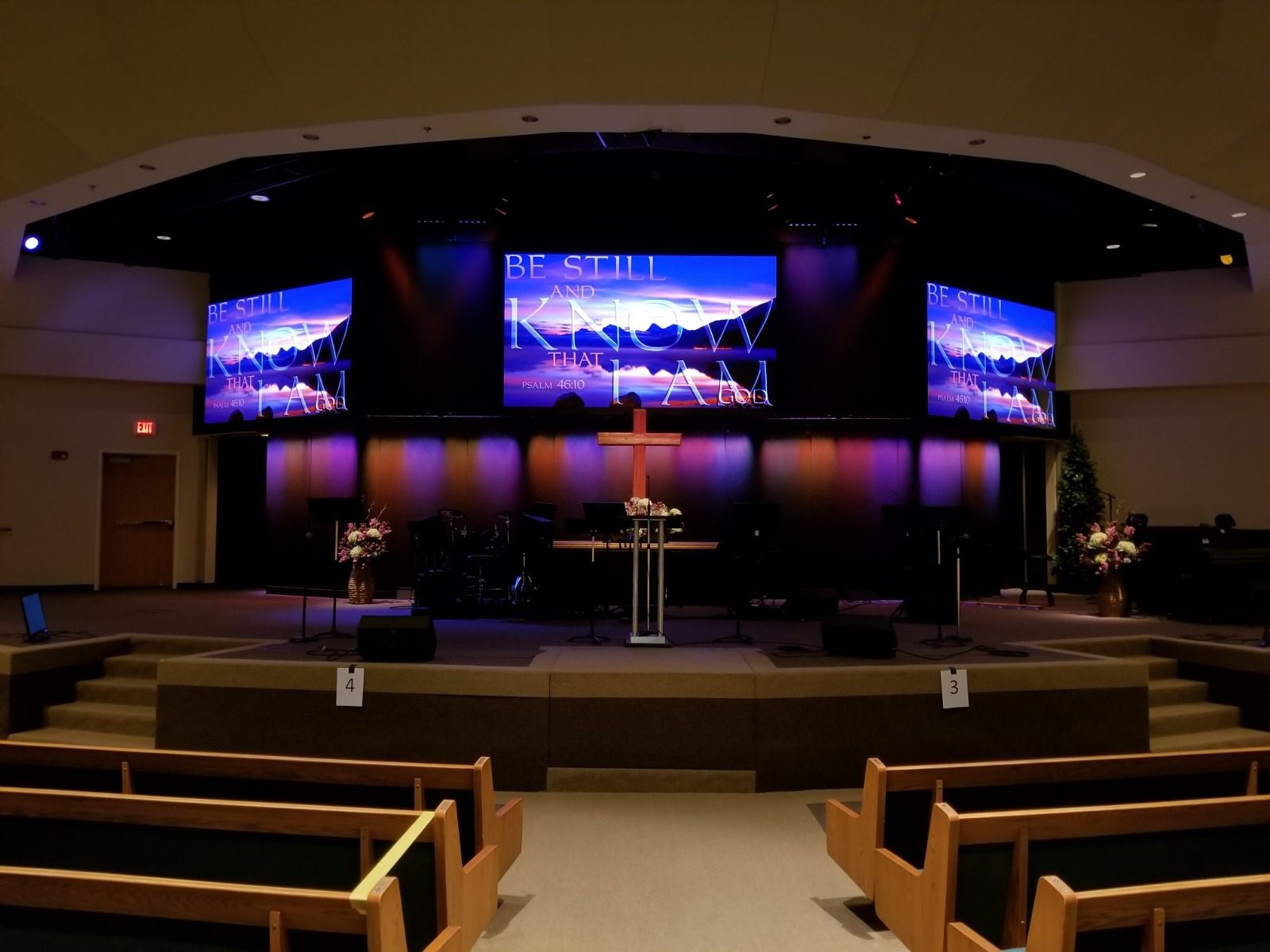 P2.5 Indoor Fixed Installation LED Polymers Magnetic Screen to USA
Thanks to an order from a customer in the US who said he wanted a 480x480mm case, we recommended the Polytronics magnetic screen, which not only fits on the wall, but also allows the staff to maintain the front of the screen.
Module
We recommend the Kinglight model SMD2121 lamp bead; the driver IC is ICN2153 with a maximum refresh rate of 3840Hz.
Control system
The customer chose a combination of novastar's MSD300 sending card and MRV336 receiving card. Since it's a large screen with a small pitch, we also recommend Kystar's video processor, the Kystar U3 Pro, and the sending box, the KS604, which makes it easy and fast to control the large LED screen.
Power supply
Customer selects CZCL-A-200AF-5 for low power supply
Input voltage:200-240Vac,47-63Hz
Output power: 5V40A 200W
A total of 98 cabinets were purchased and assembled into 3 LED displays, two of which are the same size, 3.36m*1.92m, and another 3.84m*2.4m. The cabinets were installed in a local church.