500x1000mm Graceful Rental LED Display EA1000C3 Series
The EA1000C3 series is made of sturdy and beautiful materials,
and there are two quick locking devices on the left and right sides, which can ensure faster assembly speed and better screen flatness.
It also has bumper feet on the bottom of the cabinet to protect the edges of the LED modules.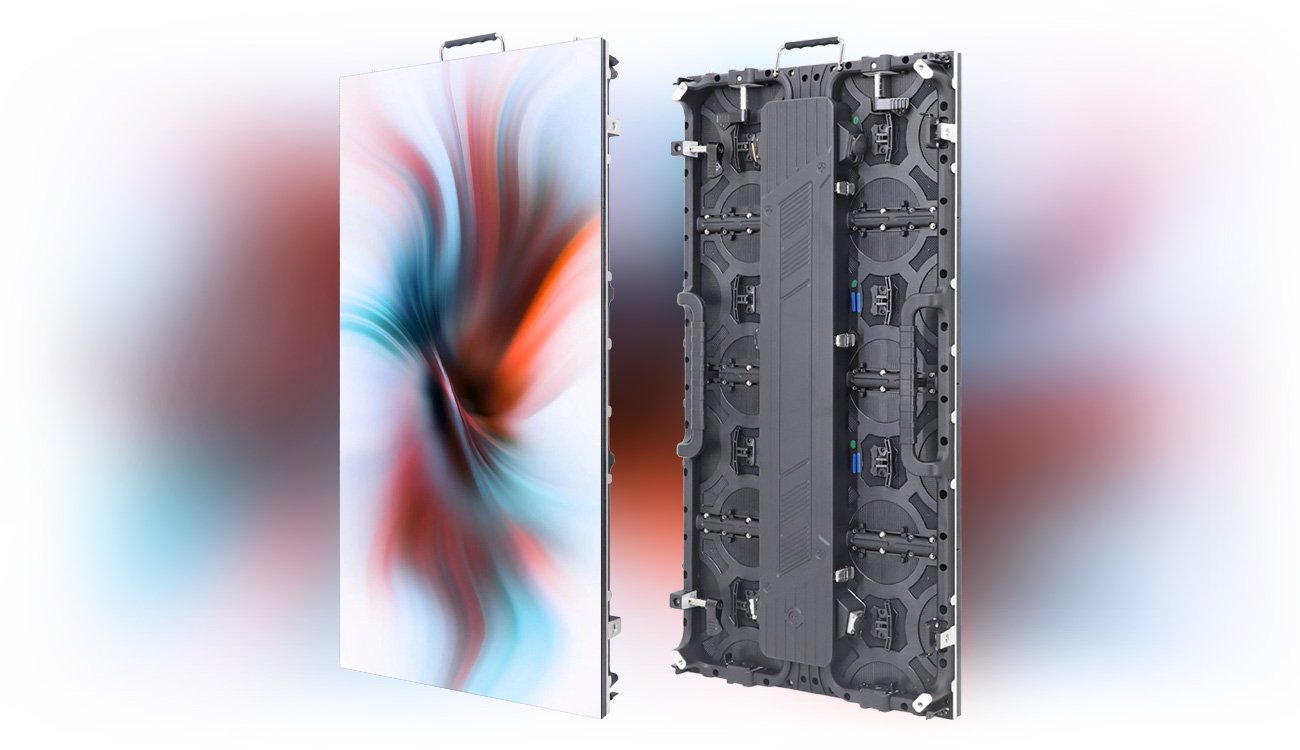 Quick Install
EA1000C3 series LED screen Two Fast Locks on Left and Right Side,Ensure faster assembly and better screen flatness.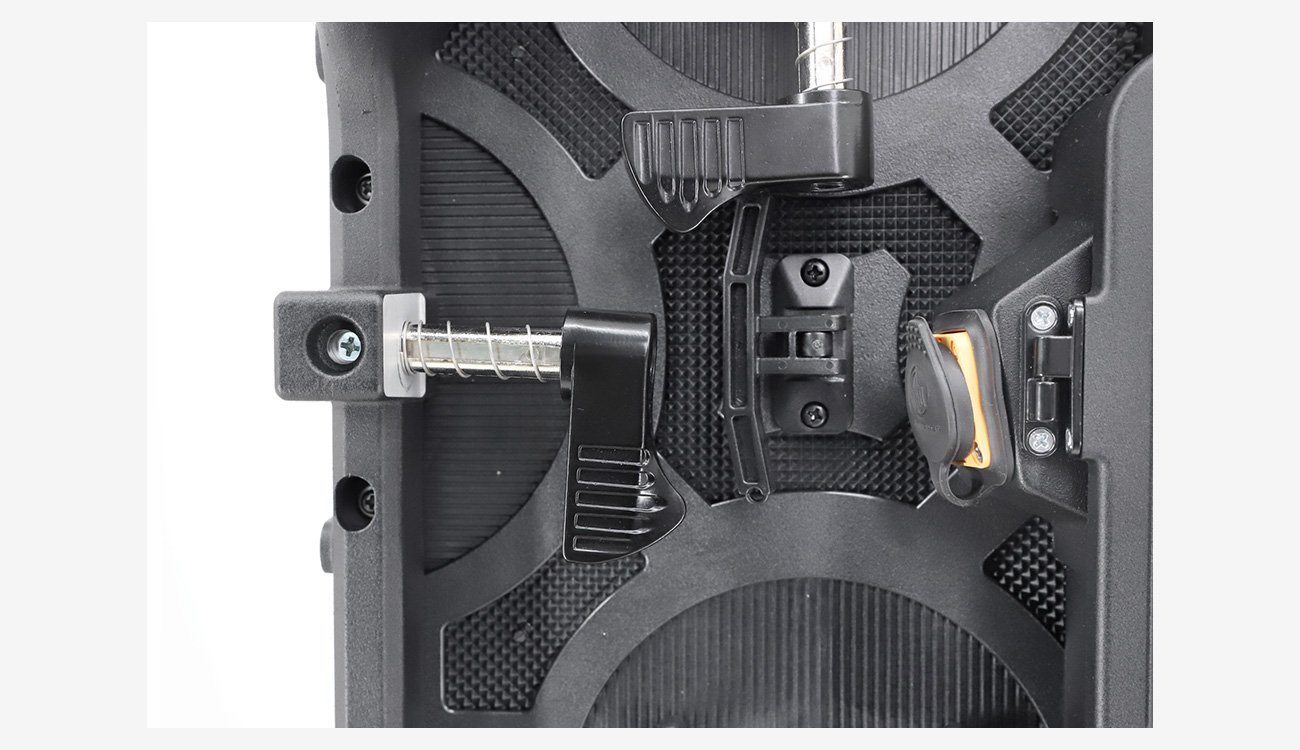 High Precision Curve Lock
High Precision Curve Lock design is adopted to solve the problem that the old curved lock is difficult to use before.
Rotational control, more accurate, easy to use and quickly adjust curve degree.
Corner Protector for LED
EA1000C3 series LED sign has four corner protectors in each corner to prevent LED to be damaged,
more security for transport, installation, operation, assemble & disassemble foldable design, and easy to use.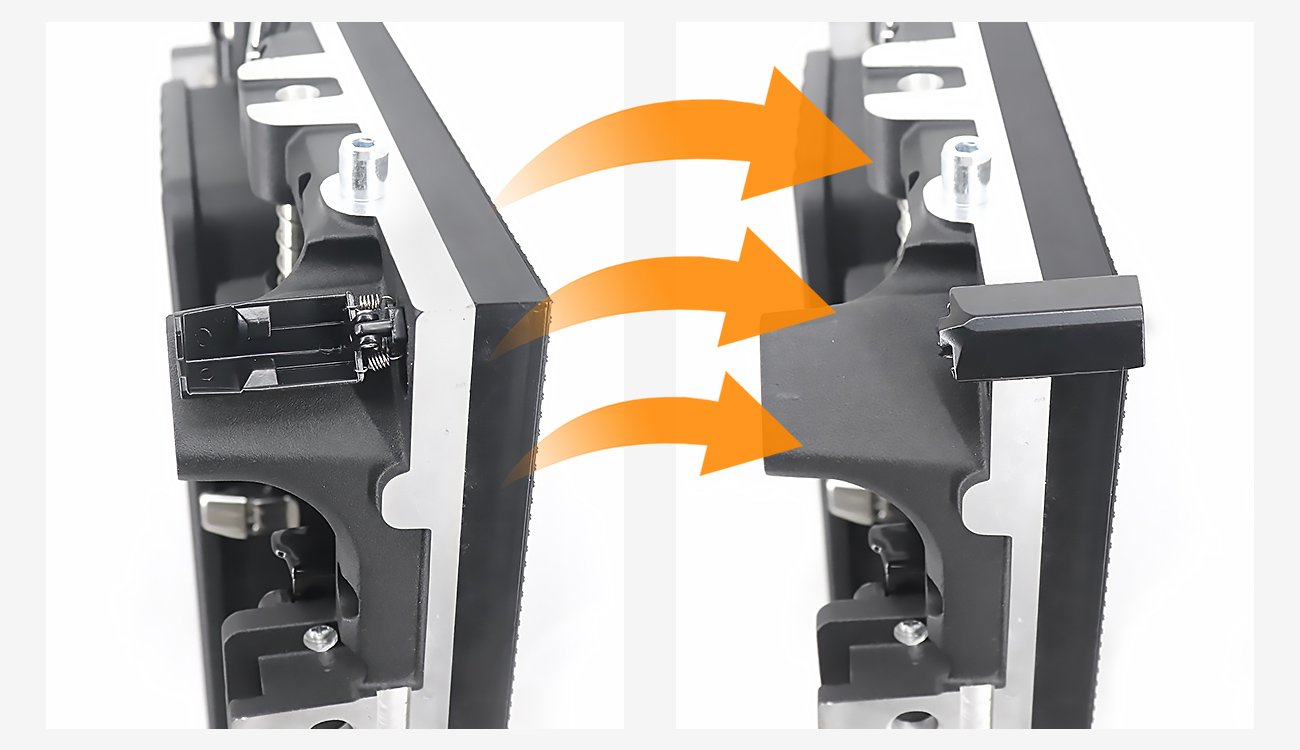 Excellent Heat Dissipation Performance
We launched this cost-effective EA1000C3 series, with a special heat dissipation structure,
the heat dissipation is excellent. Fanless design, absolutely silent operation.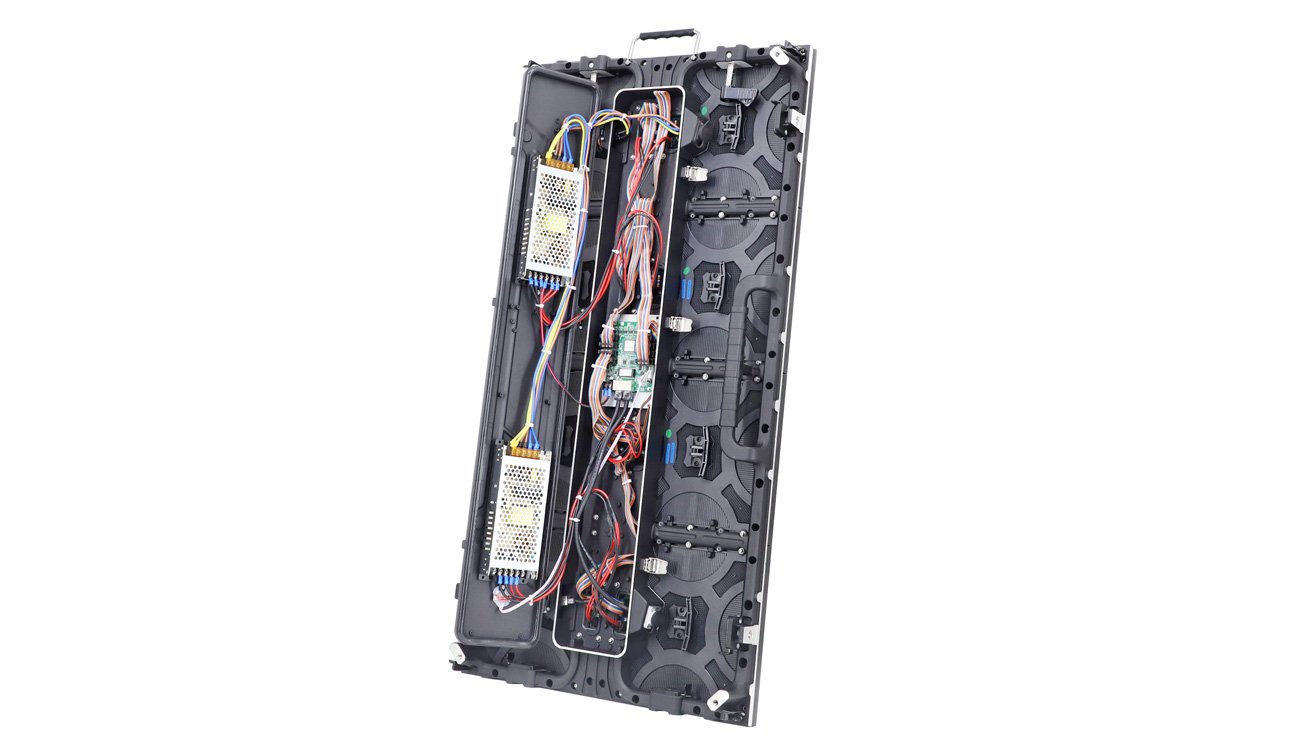 IP65 Dustproof And Waterproof
The EA1000C3 series outdoor LED display supports IP65 dustproof and waterproof,
it can resists severe weather conditions during outdoor activities. And die-cast aluminum is corrosion resistant.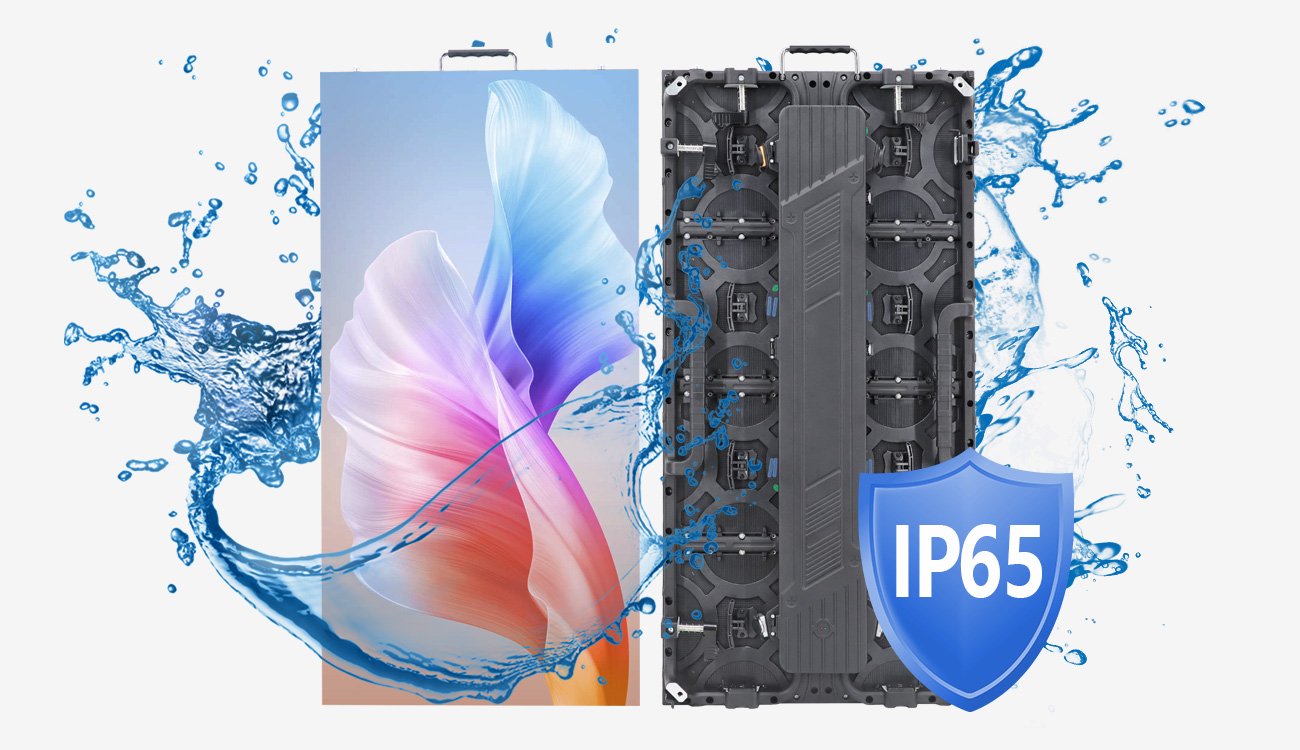 Lightweight and Thin
EA1000C3 series LED display cabinet weighs 12.6KG/pc, easy to operate: one person to install, disassemble and maintain.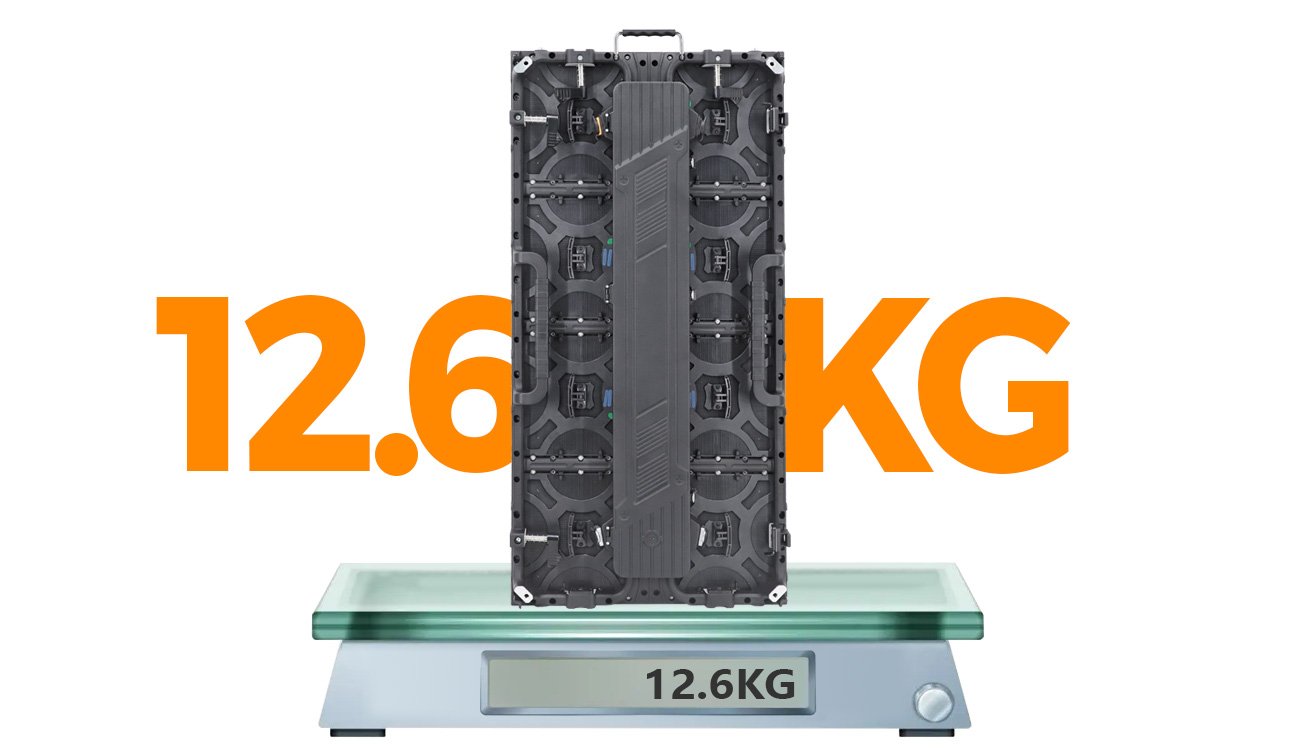 Seamless Display , Better Visual Effects
High precision LED display make seamless splicing image and video display, offering you the perfect visual experience you desire.
The picture quality confronts viewers with an entirely new sensory experience.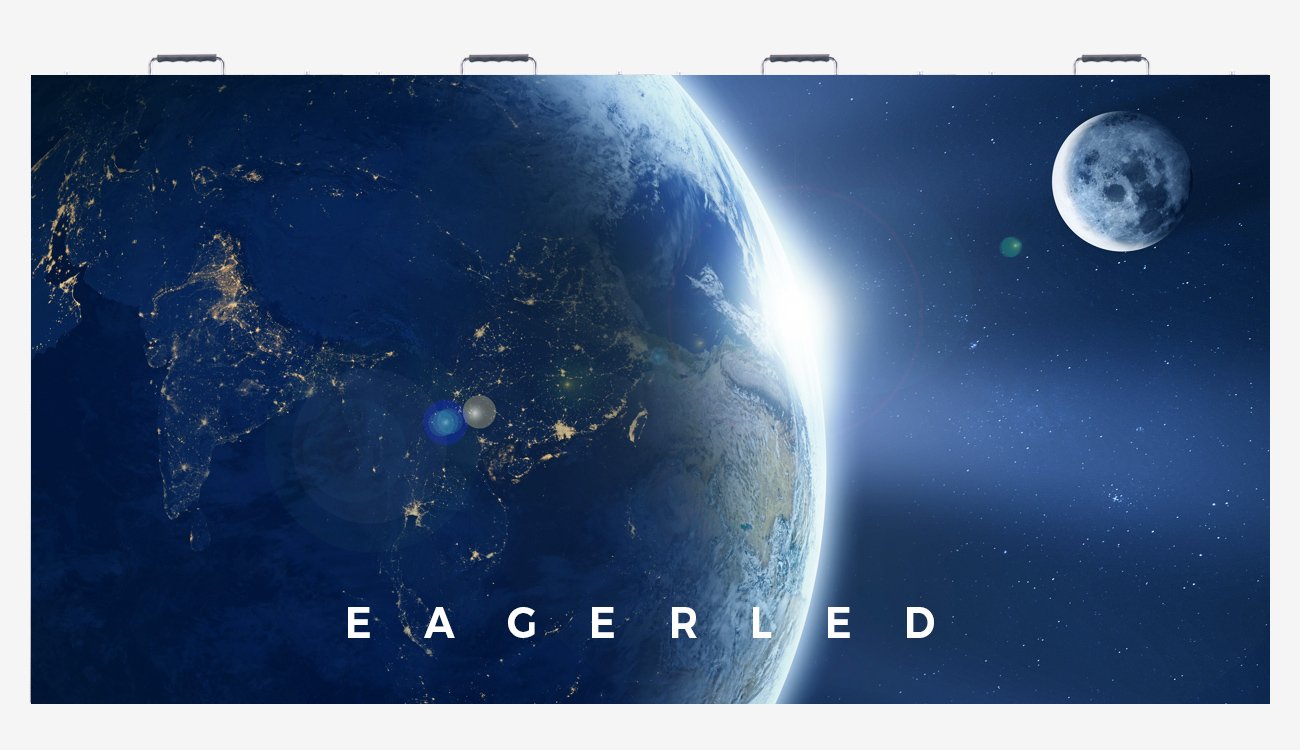 Wide Viewing Angle
Viewing angle is up to 140° vertical and horizontal, providing a wide viewing angle.
Ultra-wide viewing angle give you the largest screen viewing area.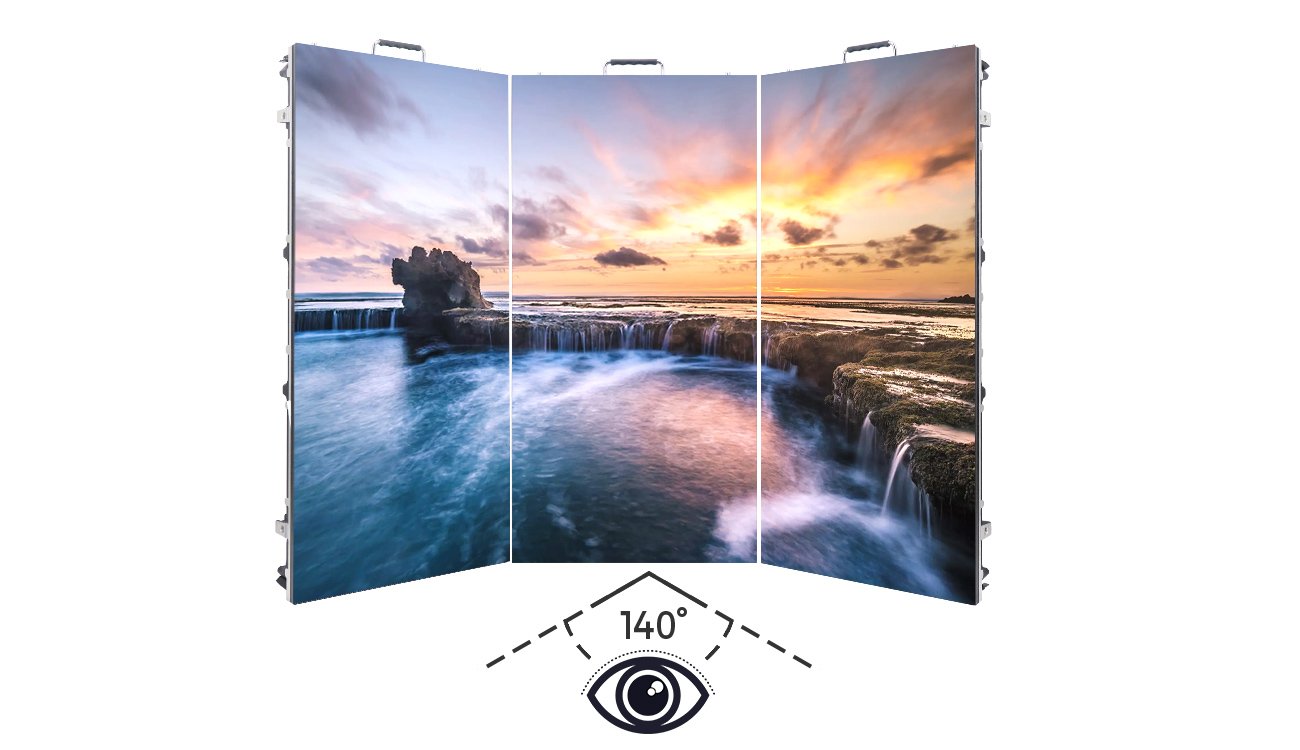 Outdoor 500x1000mm Rental LED Display EA1000C3 Series Parameter
Indoor 500x1000mm Rental LED Display EA1000C3 Series Parameter