EA1280SP1 Outdoor Stadium Perimeter LED Billboard
EA1280SP1 stadium perimeter LED display: IP65 waterproof, rear service design, adjustable bracket, easy installation. Ensure efficient operation in various stadium environments and provide audiences with an excellent visual experience.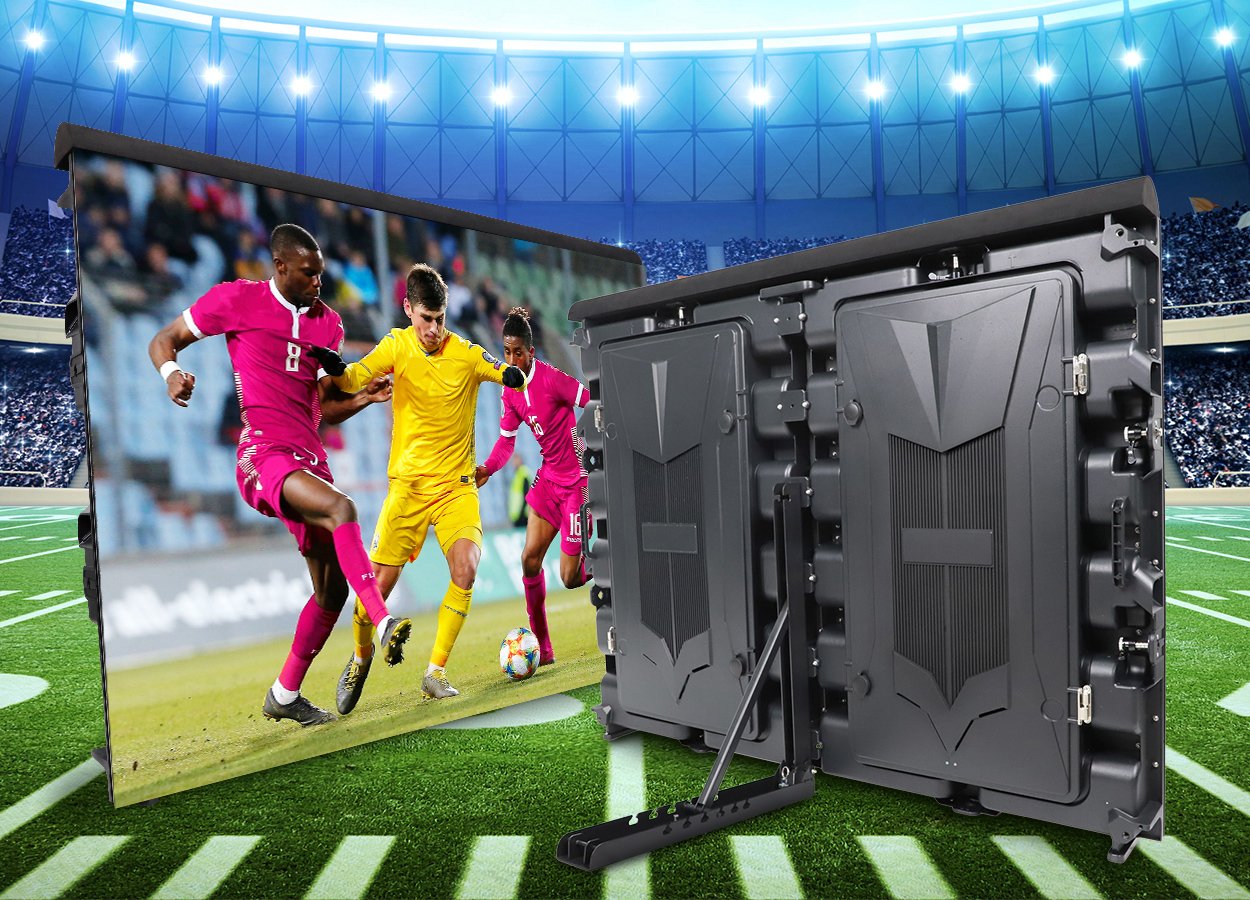 Independent Support Structure
The support structure is uniquely designed not only to withstand front and rear impacts, but also to stand firmly. The cabinet support angle can be flexibly adjusted according to the actual situation on site.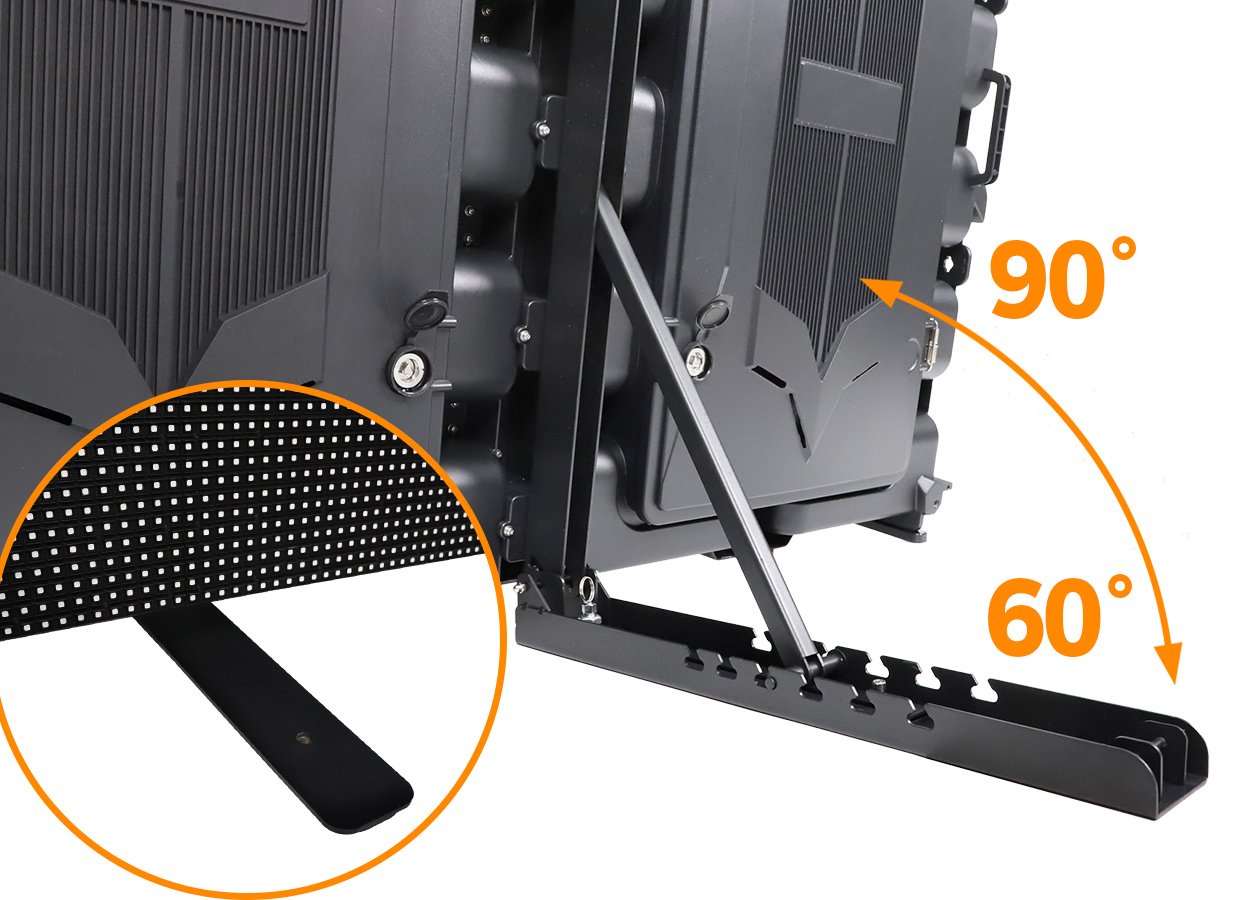 Impact-resistant Design
EA1280SP1 LED display is equipped with a soft mask and rubber cover to protect athletes from injury during competition.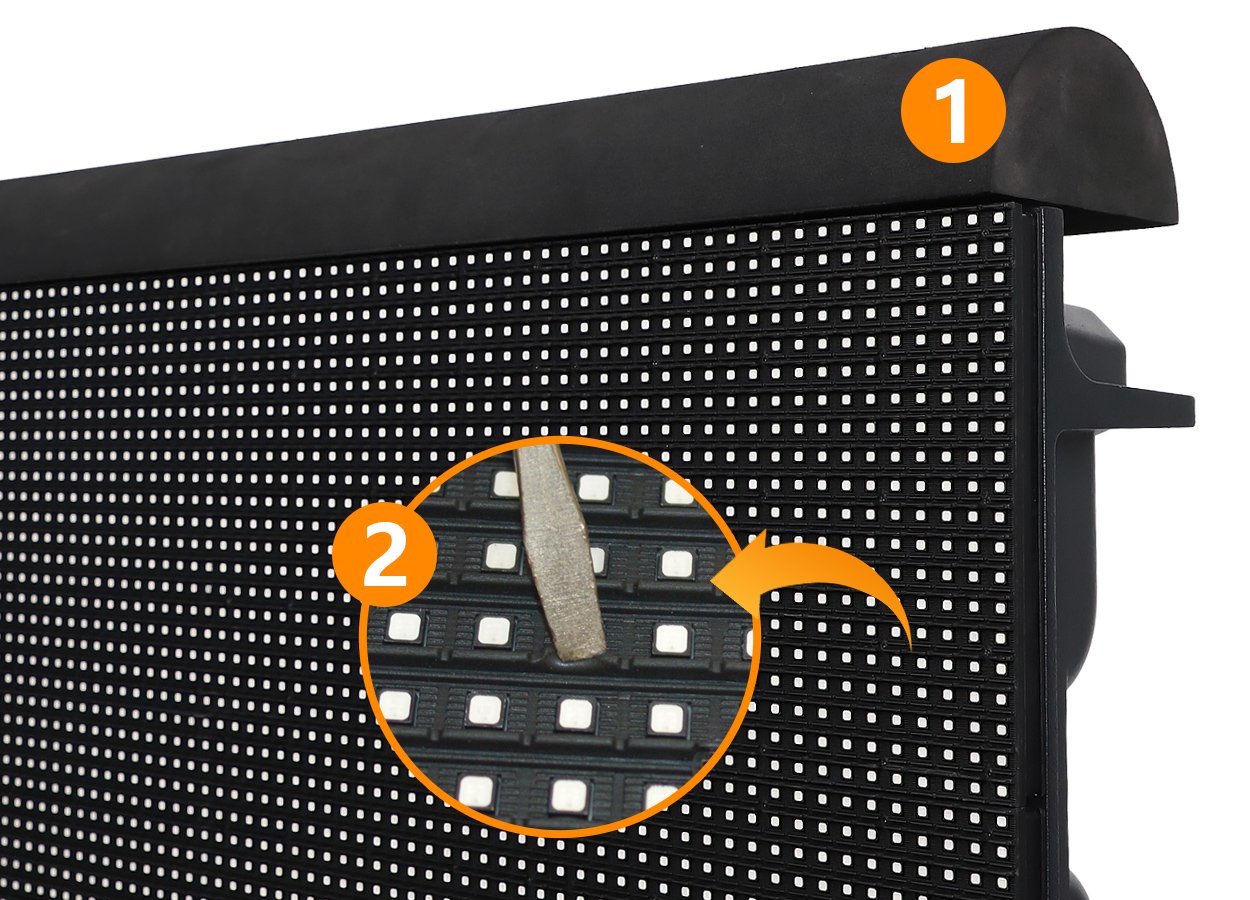 Easy to Install
There are two quick locks on the top and left side of the cabinet to support quick installation. Cables between cabinets are connected through holes on the sides of the cabinets.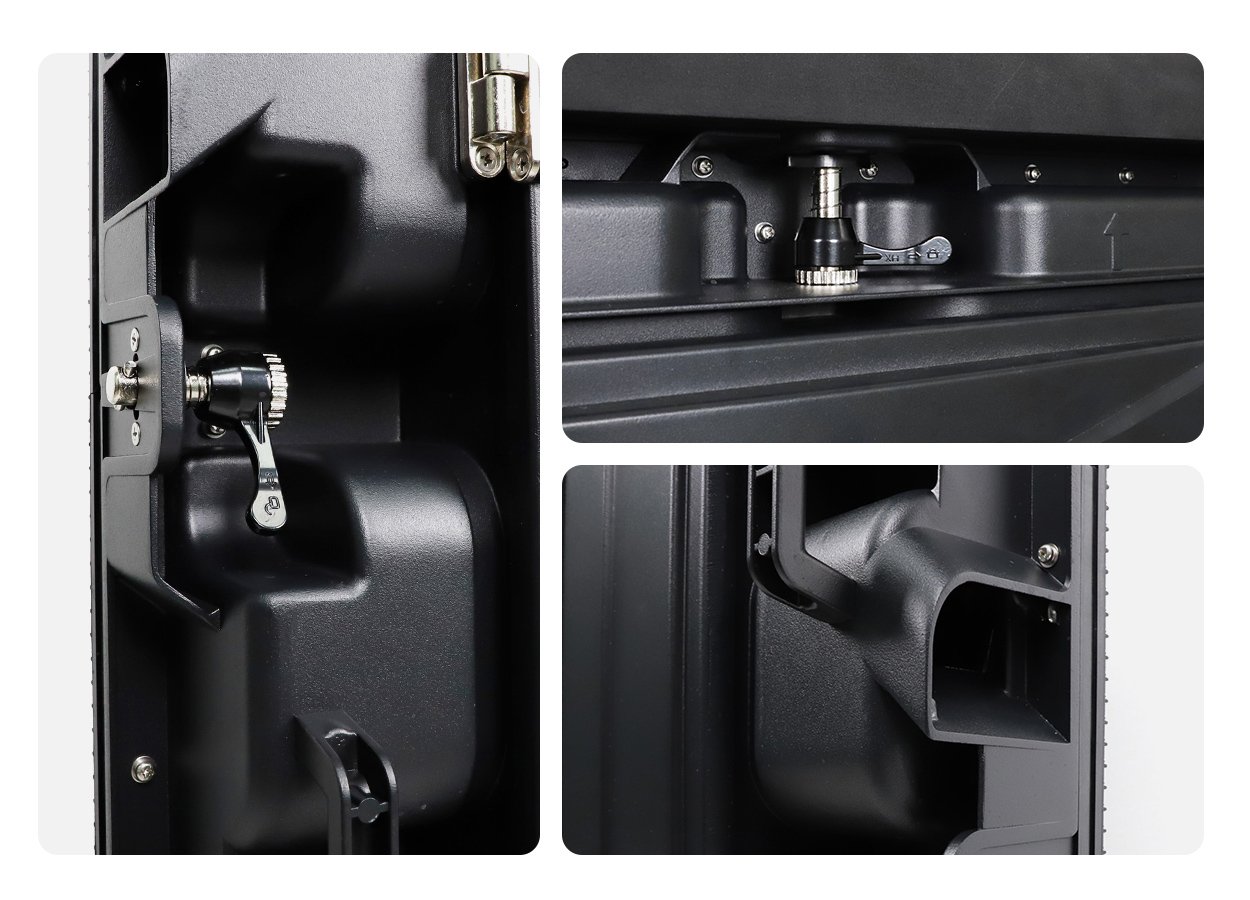 Openable Back Cover
EA1280SP1 LED display has a compact structure and the back cover can be quickly opened for maintenance operations.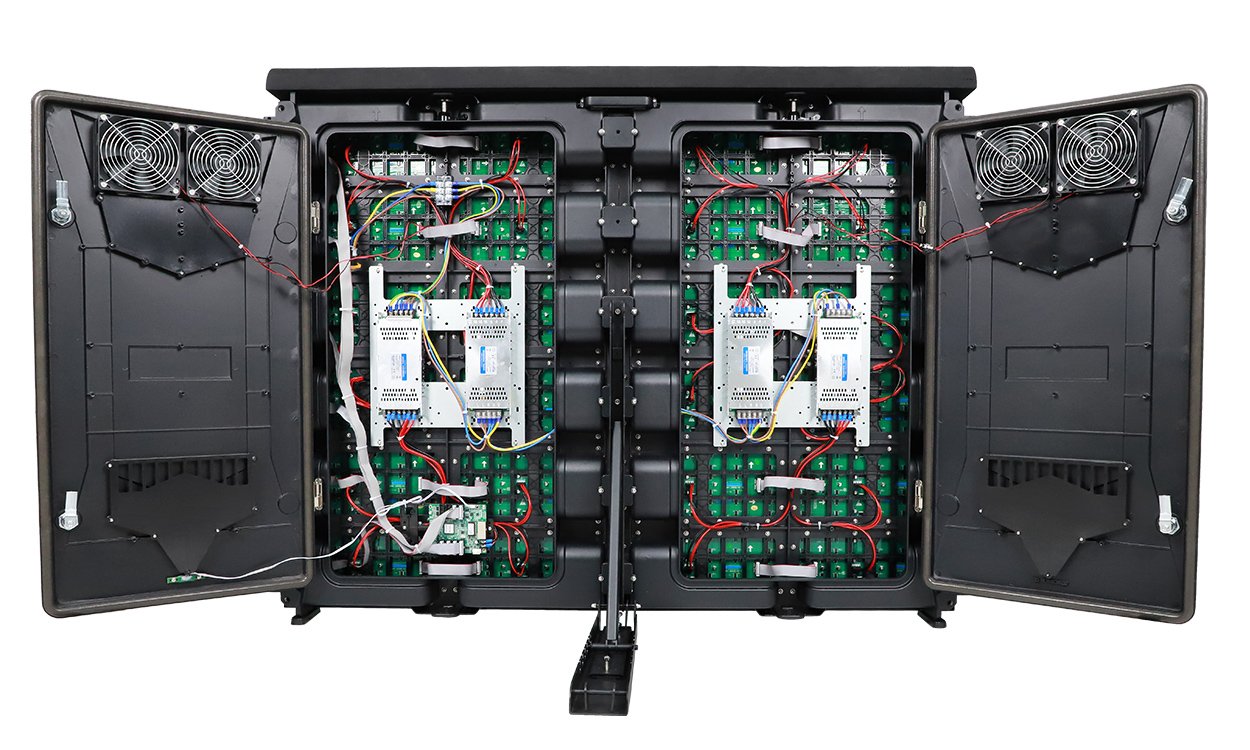 IP65 Waterproof
The ingress protection of cabinet rating up to IP65, the fully sealed cabinet is weatherproof, dustproof, damp-proof, bringing the ingress protection of led display up to a new level.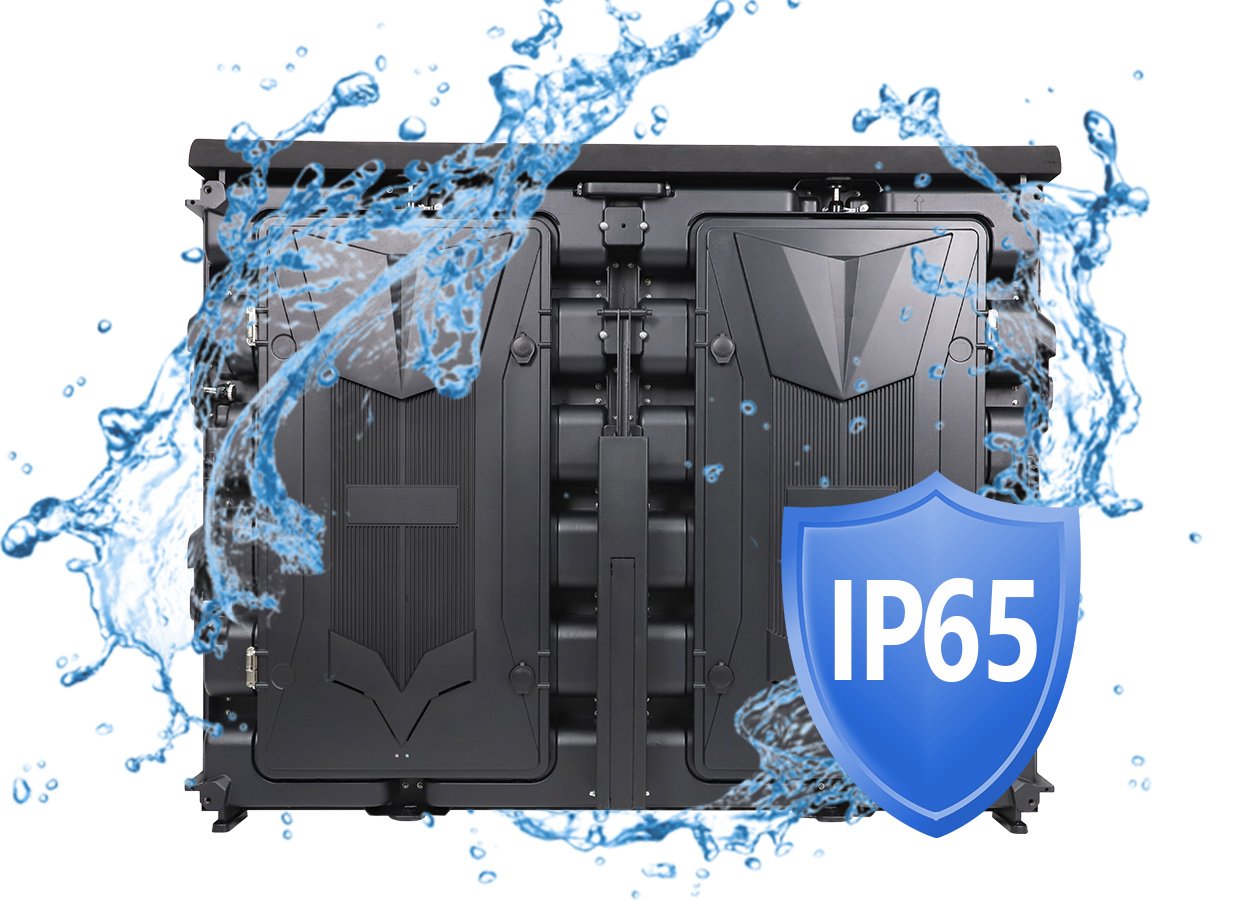 Customized for the Stadium
EA1280SP1 stadium perimeter LED display is specially designed for use around the stadium. Its eye-catching display effect and wide field of view allow people to enjoy exciting content.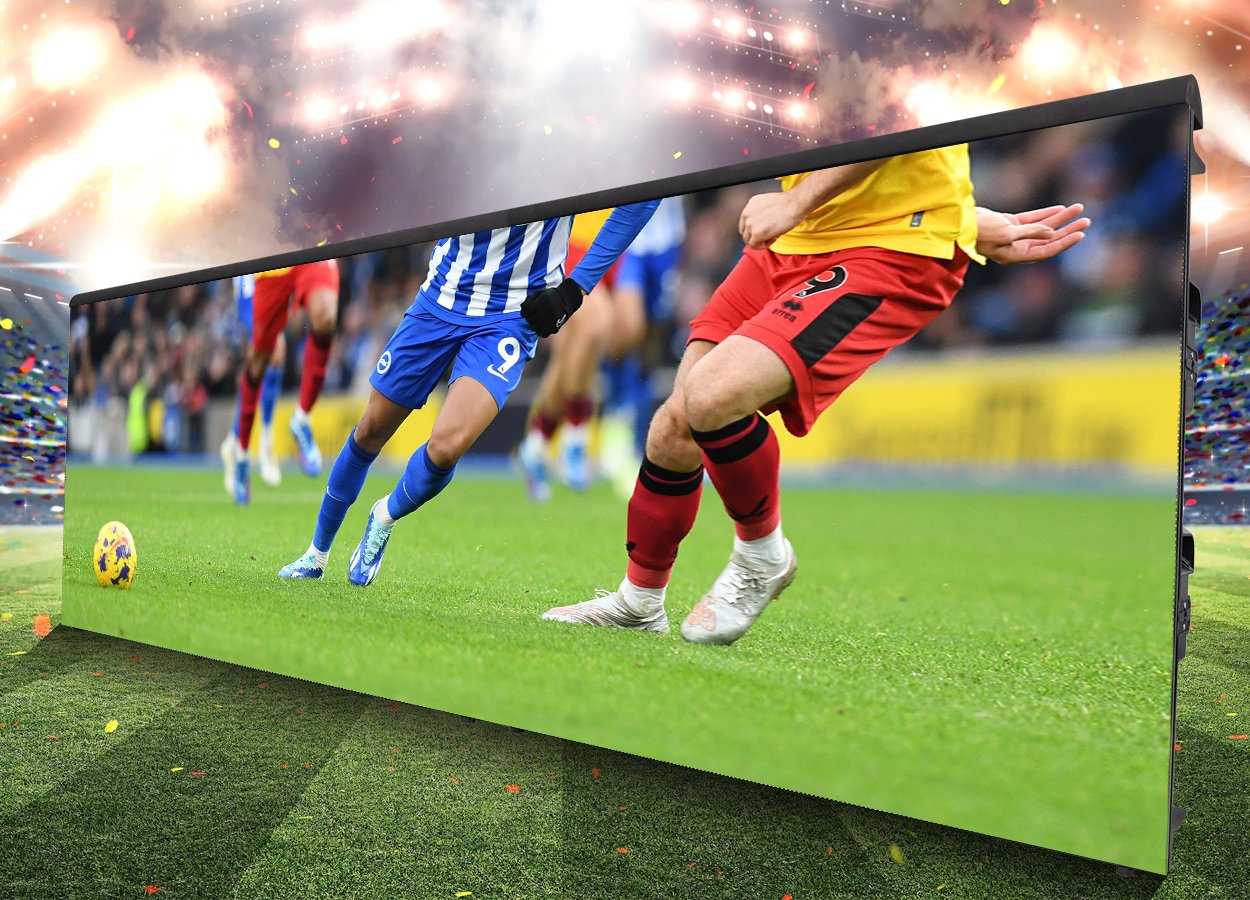 More Installation Types
EA1280SP1 LED display screen is easy to install and can be hung or stacked. It is suitable for fixed use and rental use.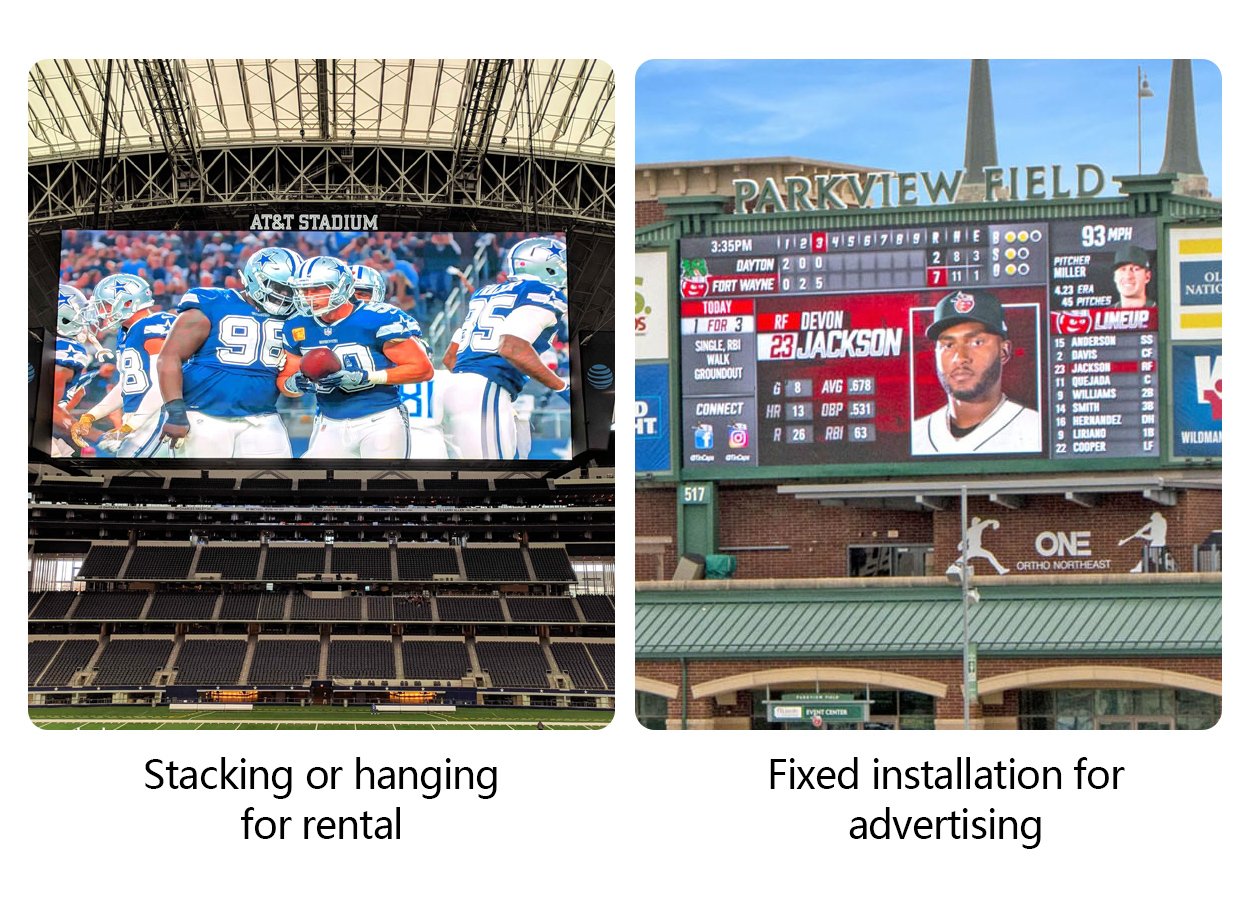 Superb Display Effect
EA1280SP1 LED display stands out in sports commercial display applications. Its high brightness and high refresh rate provide users with more realistic and vivid visual effects.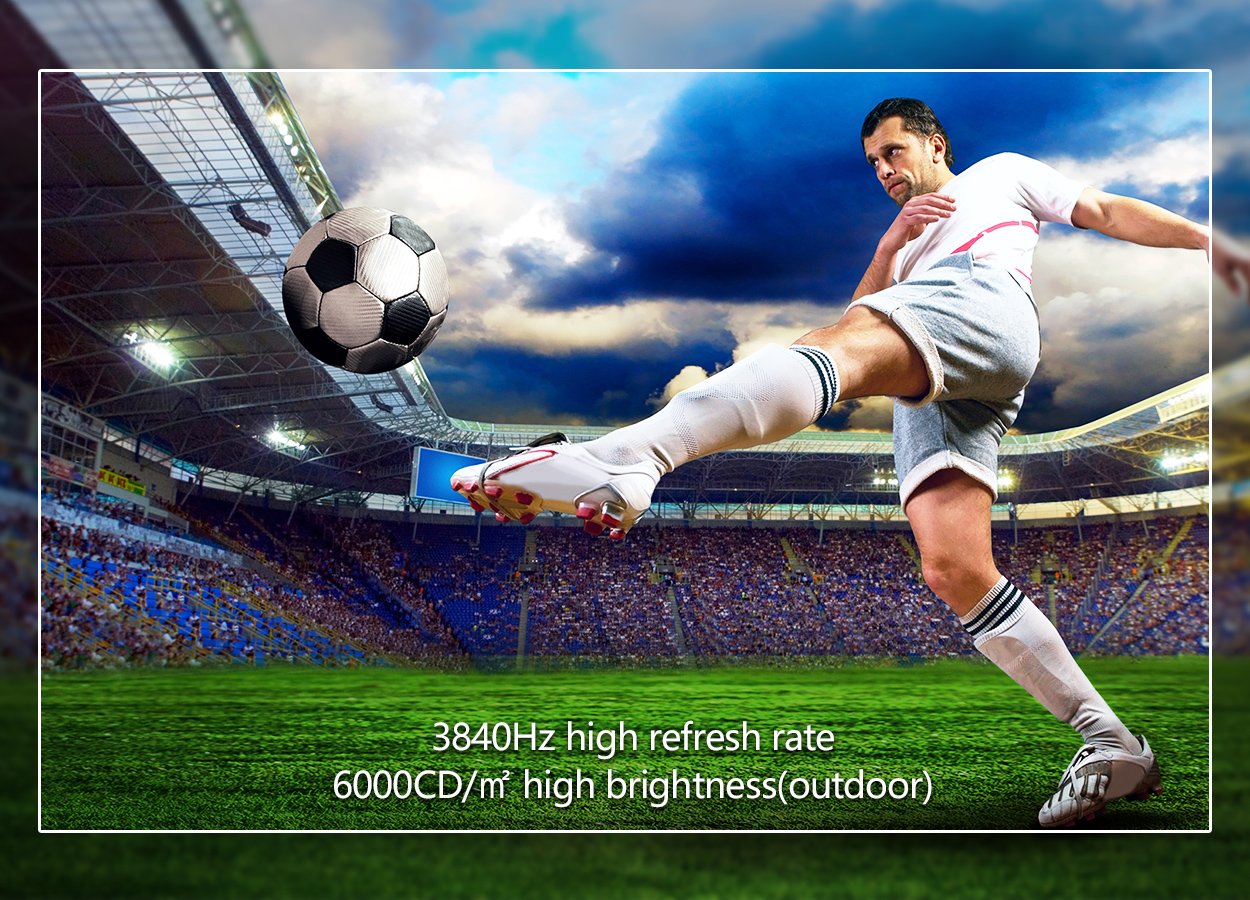 EA960SP2 Outdoor Stadium Perimeter LED Display Parameter