EA1920iP2 Series 640x1920 Indoor Poster LED Display
Poster LED screens are widely used as posters in shopping malls, fashion stores, exhibitions, hotel lobbies and bank lobbies. With its simple structure and convenient operation, the poster LED display is used for advertising, information release and product display.
640mmx1920mm 1:3 Size Cabinet
EA1920iP2 Series cabinet size is 640x1920mm.Suitable for all 320x160mm LED display modules.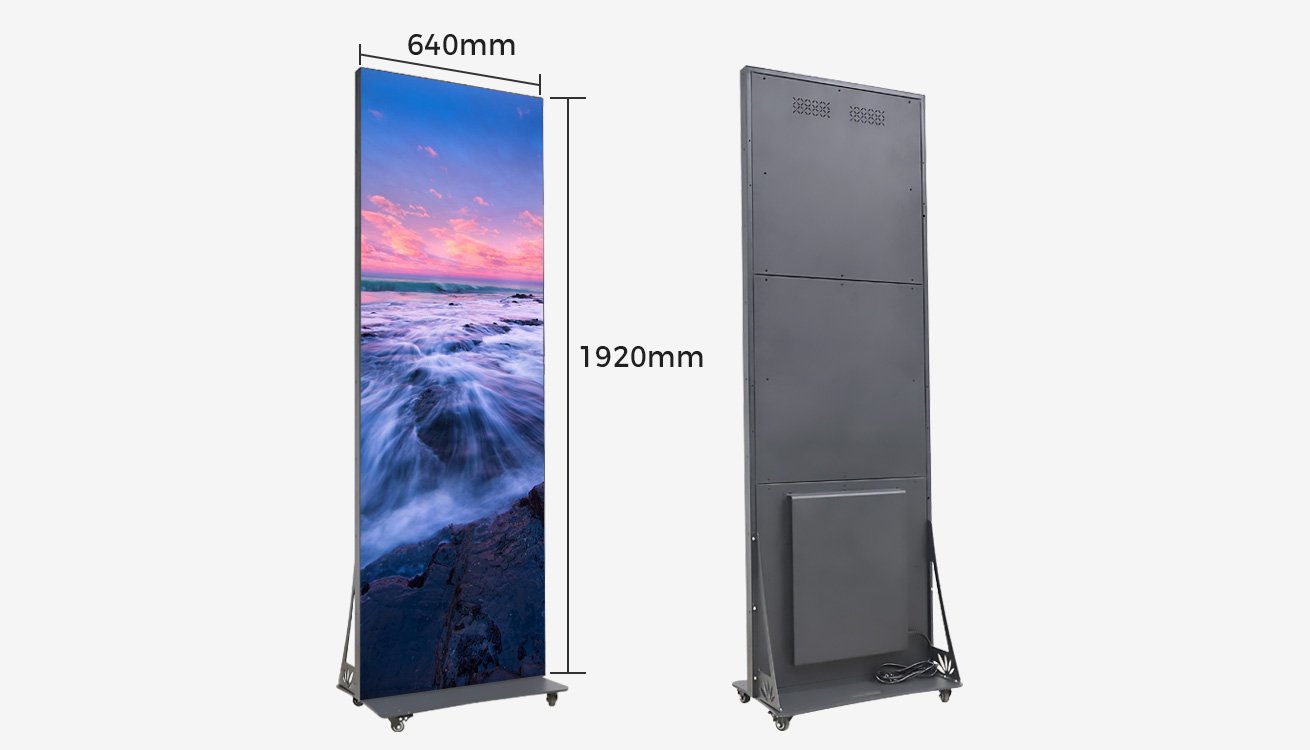 Suitable for 320x160mm Standard Size Modules
EA1920iP2 Series LED display with standard size panel: 320x160mm. Standard led screens are quick to assemble and maintain.
Changing the pixel spacing is also very convenient, just change the modules because they have the same module size and structure.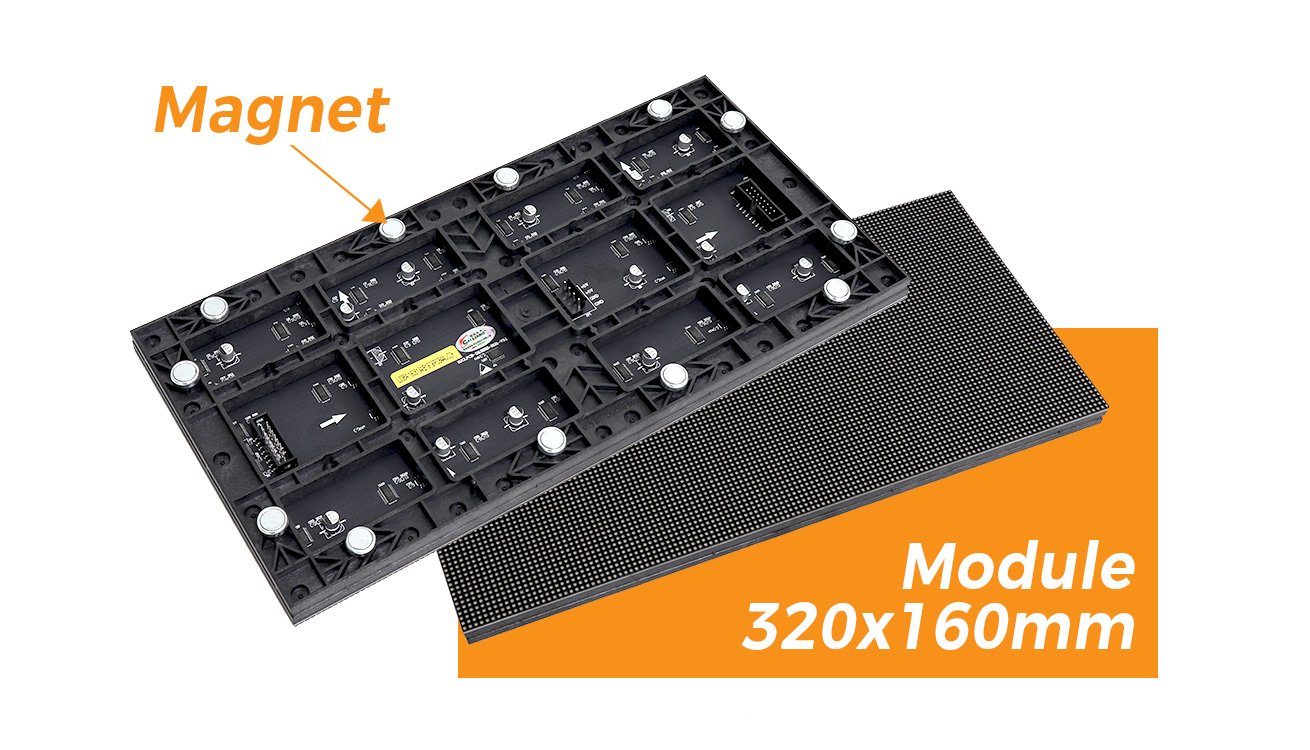 Ultra Thin
EA1920iP2 Series cabinet Standard Size series LED display with ultra thin cabinet design, the thickness is 60mm.
Die-cast aluminum cabinet design light and easy to transport, good flatness and seamless.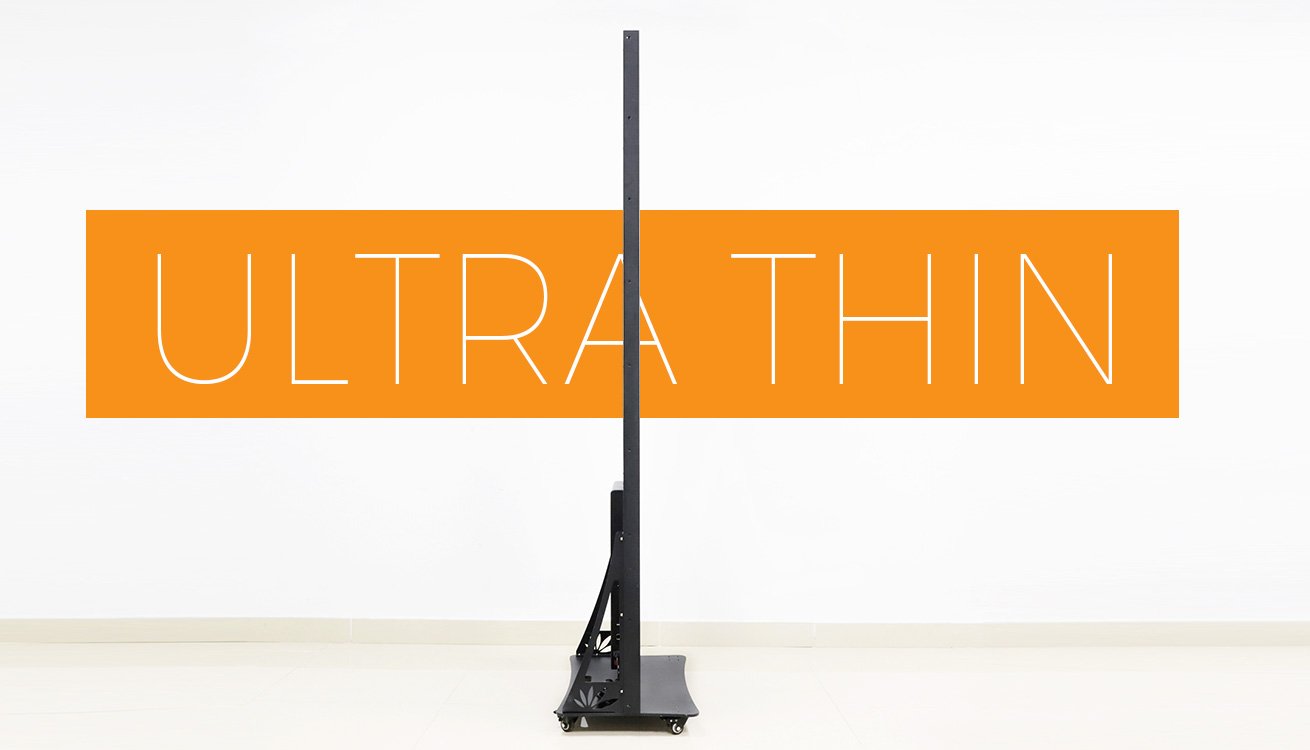 Multi-screen Splicing
The EA1920iP2 series poster screen is equipped with a link lock. After locking,
multiple screens can be seamlessly cascaded to achieve large-screen display.
The poster LED wall can be played as a large screen, or it can be played alone.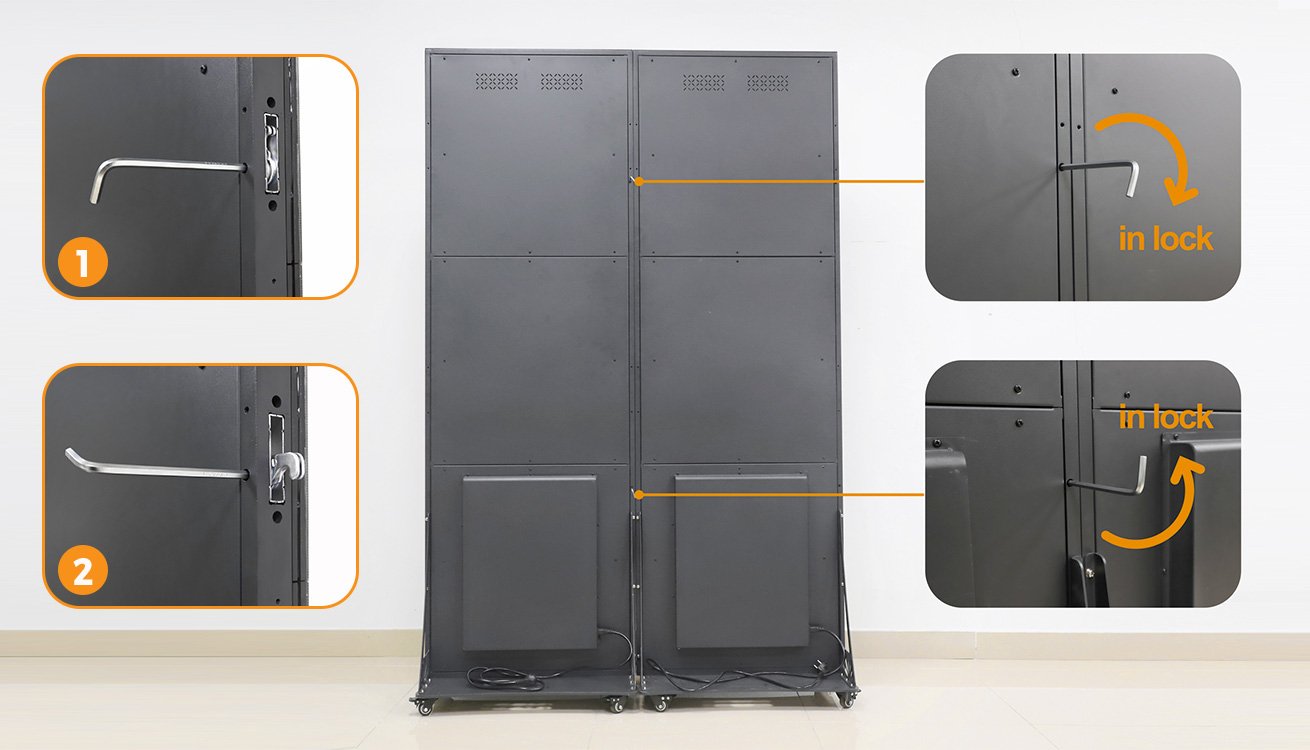 Unique Base-Standing Bracket
This poster LED screen base comes with 4 wheels that allow the poster led screen to rotate freely and allow free movement in all directions.
Smart Cloud Management
EA1920iP2 Series poster LED Screen support Synchronous & asynchronous control system,the LED screen content can be
updated via ipad, phone, PC computer, or notebook.Real time play, Cross-platform publish. Support USB or WIFI,
Support operation by IOS or Android devices.Support built-in media player to store and play content.
Super Wide Viewing Angle
Viewing angle is up to 140° vertical and horizontal, providing a wide viewing angle.
Ultra-wide viewing angle give you the largest screen viewing area. It offers you clear and natural images in all directions.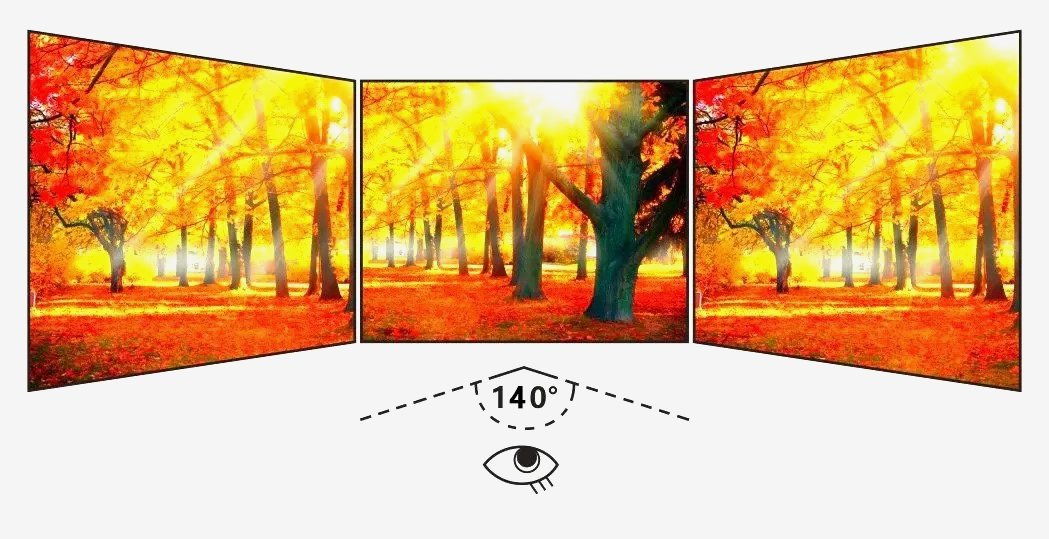 Indoor 640x1920mm Poster LED Screen EA1920iP2 Series Parameter