Multifunctinnal Rear Service Poster LED Display EA1920MP Series
This poster display stand is equipped with our newly designed stand.
We can use the 640x640mm die-casting cabinet for fixed installation rear maintenance screens or rental hanging screens.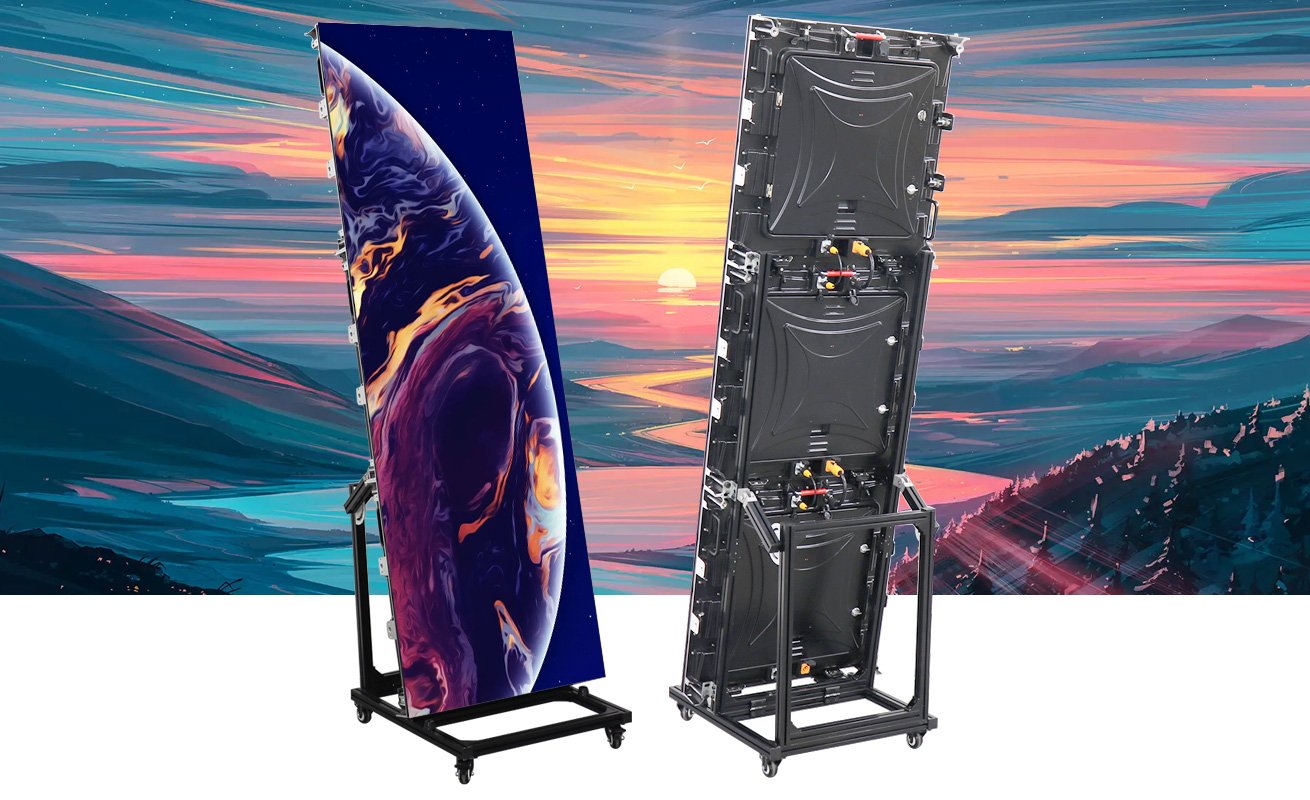 Quick Assembly
Three 640×640 rental screens or fixed screens can be quickly assembled into
a multi-functional poster screen.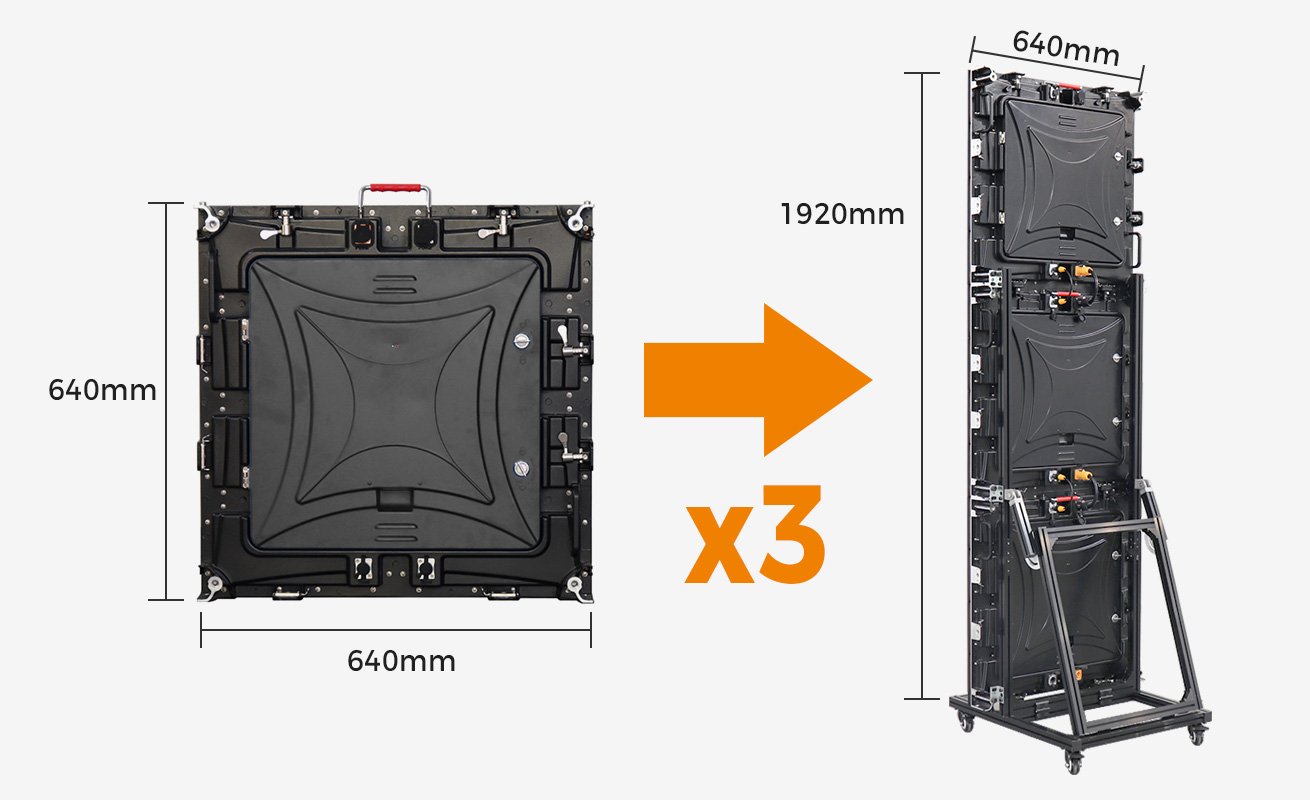 Excellent Heat Dissipation
Can easily replace the controller with advanced one according to resolution of combined larger screen.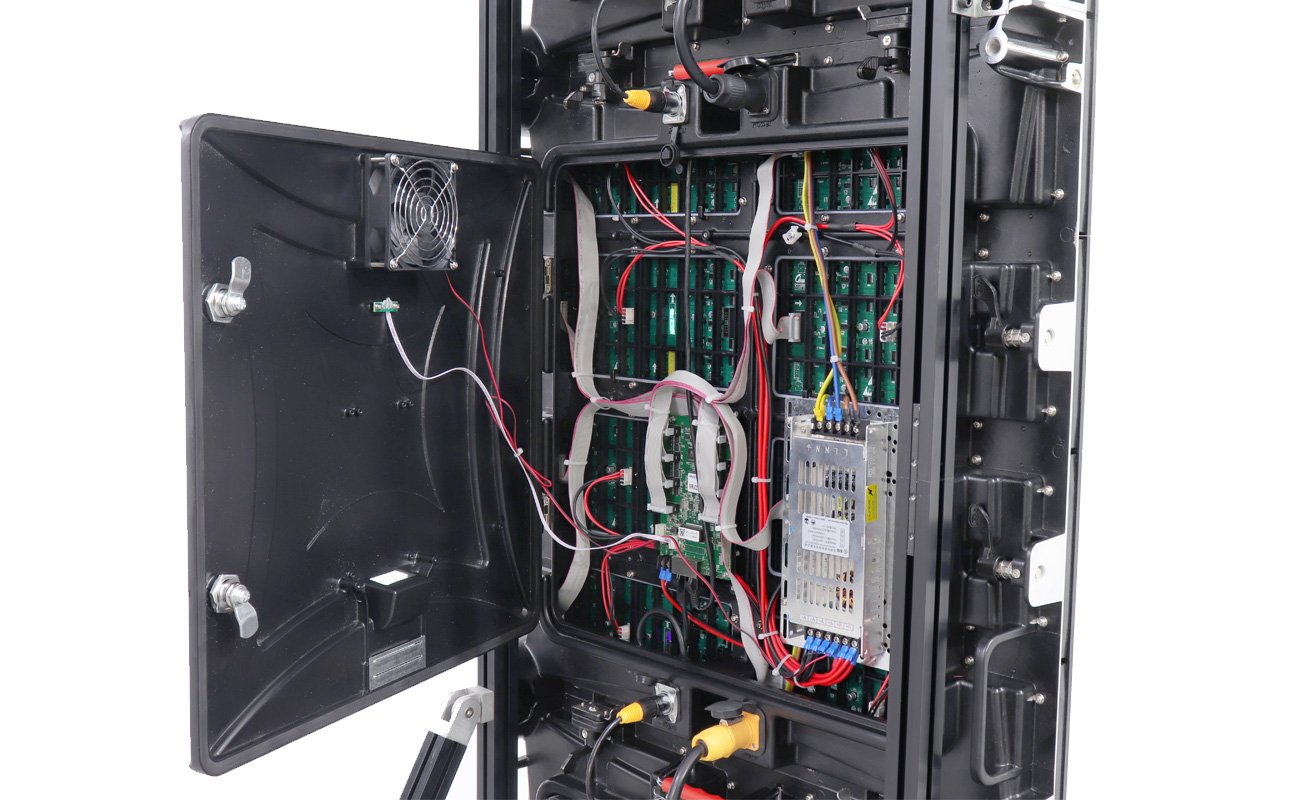 Adjustable Bracket
The EA1920MP Series multifunctional poster LED screen stand can be easily adjusted from 80 degrees to 90 degrees,
meeting various viewing angle requirements.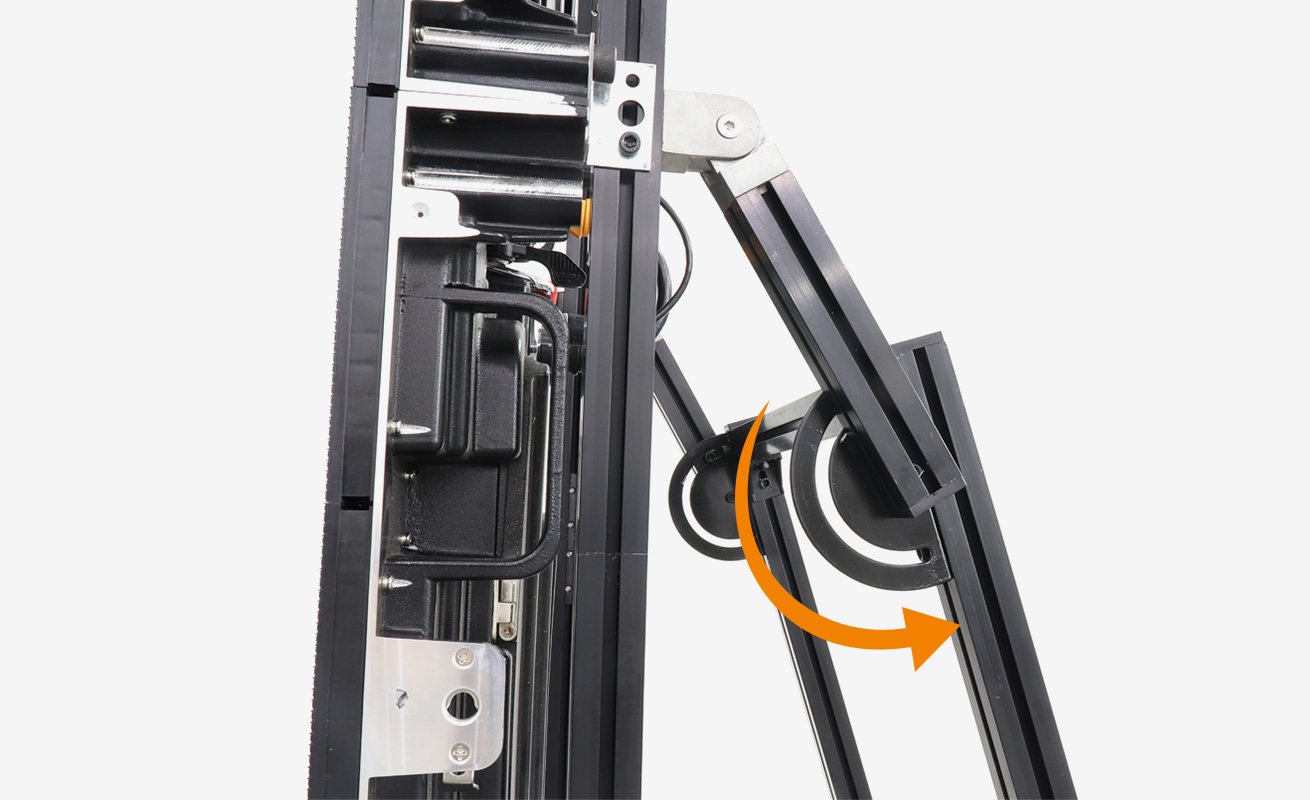 Easy to Move with Wheels
4 wheels are located at the bottom of the multi-function poster screen bracket, easy to move.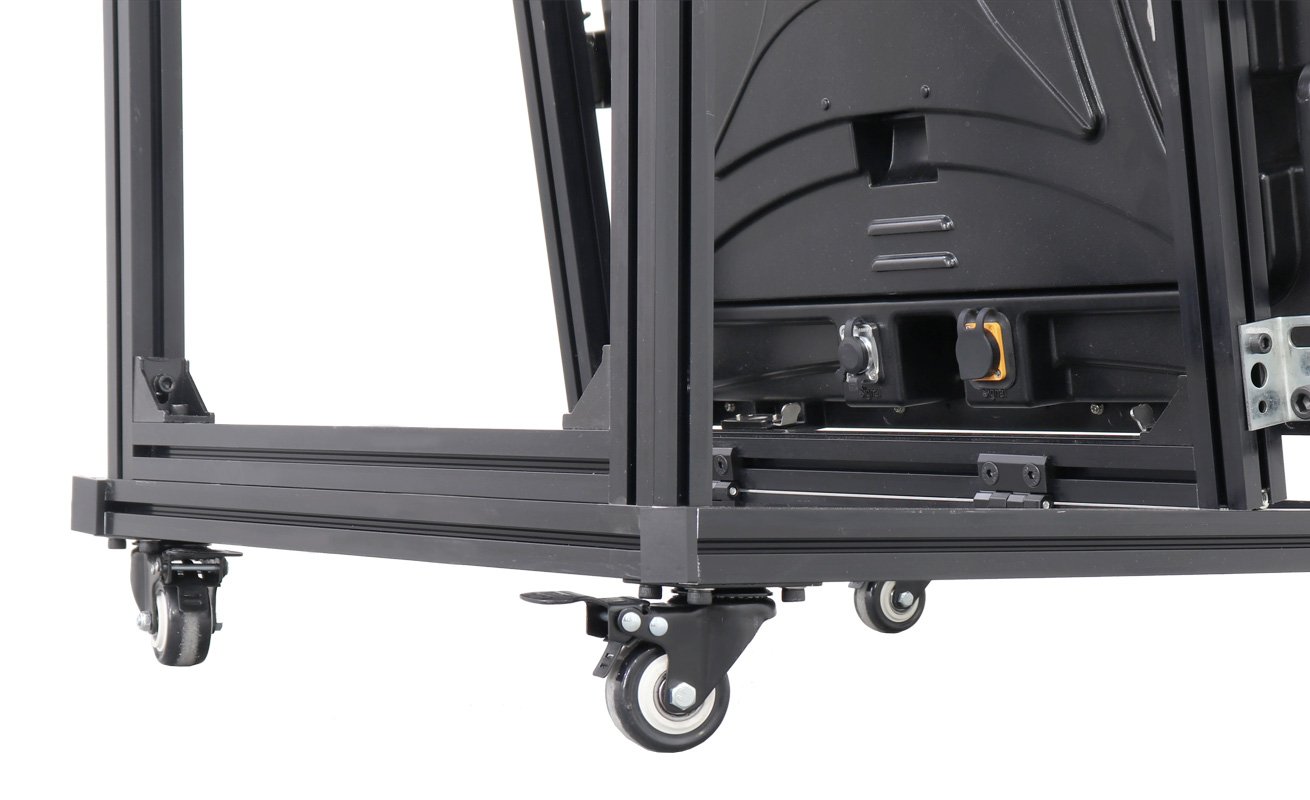 Quickly Combine Larger Screens
The multi-function poster screen can be carried out Single Poster Screens Can Be Used independently.
Multiple single poster screens can be combined into a larger screen quickly.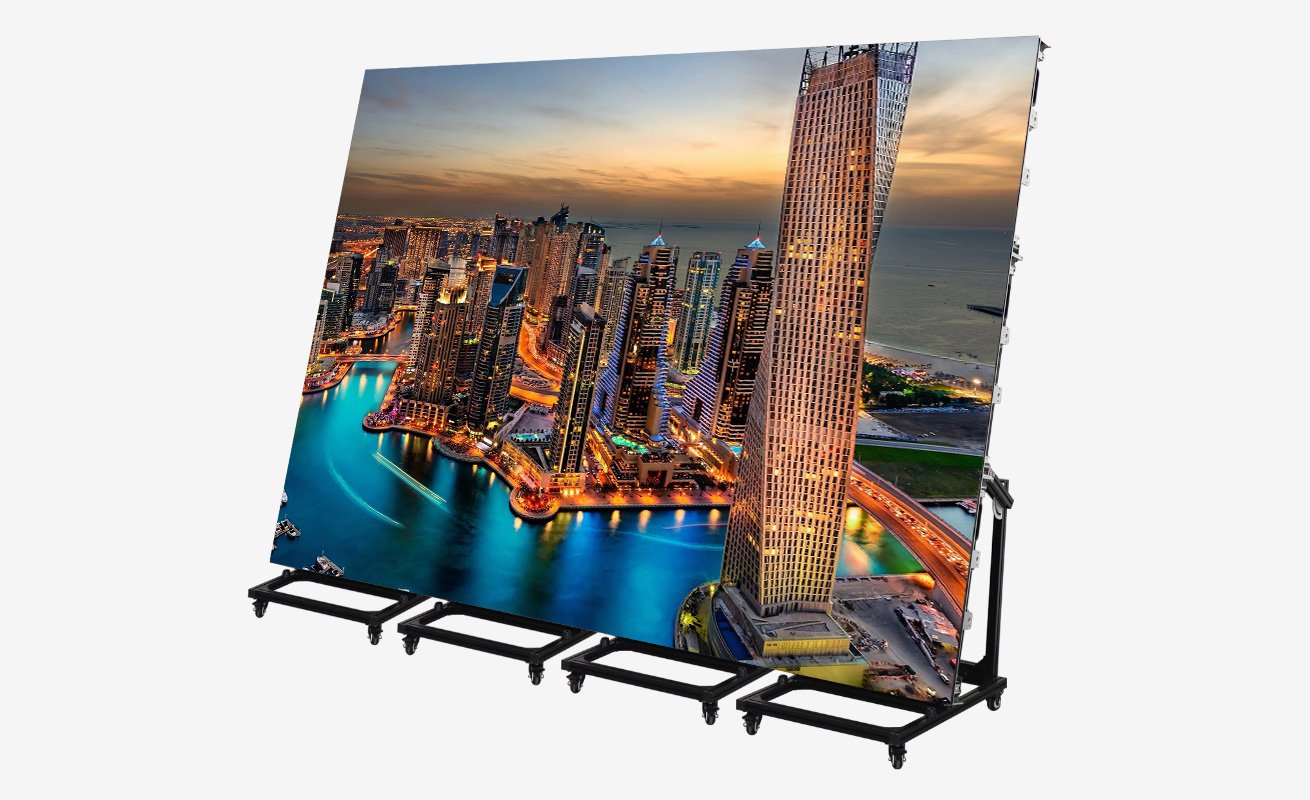 EA1920MP Outdoor Multifunctional  Poster LED Display Parameter
EA1920MP Indoor Multifunctional  Poster LED Display Parameter