EA45F Outdoor Front Service LED Display
EA45F LED display board uses dual-maintenance 45° beveled LED modules and is equipped with an IP65 waterproof design. The 45° beveled cabinet can be customized for 90° right-angle scenes, making it an ideal outdoor LED display.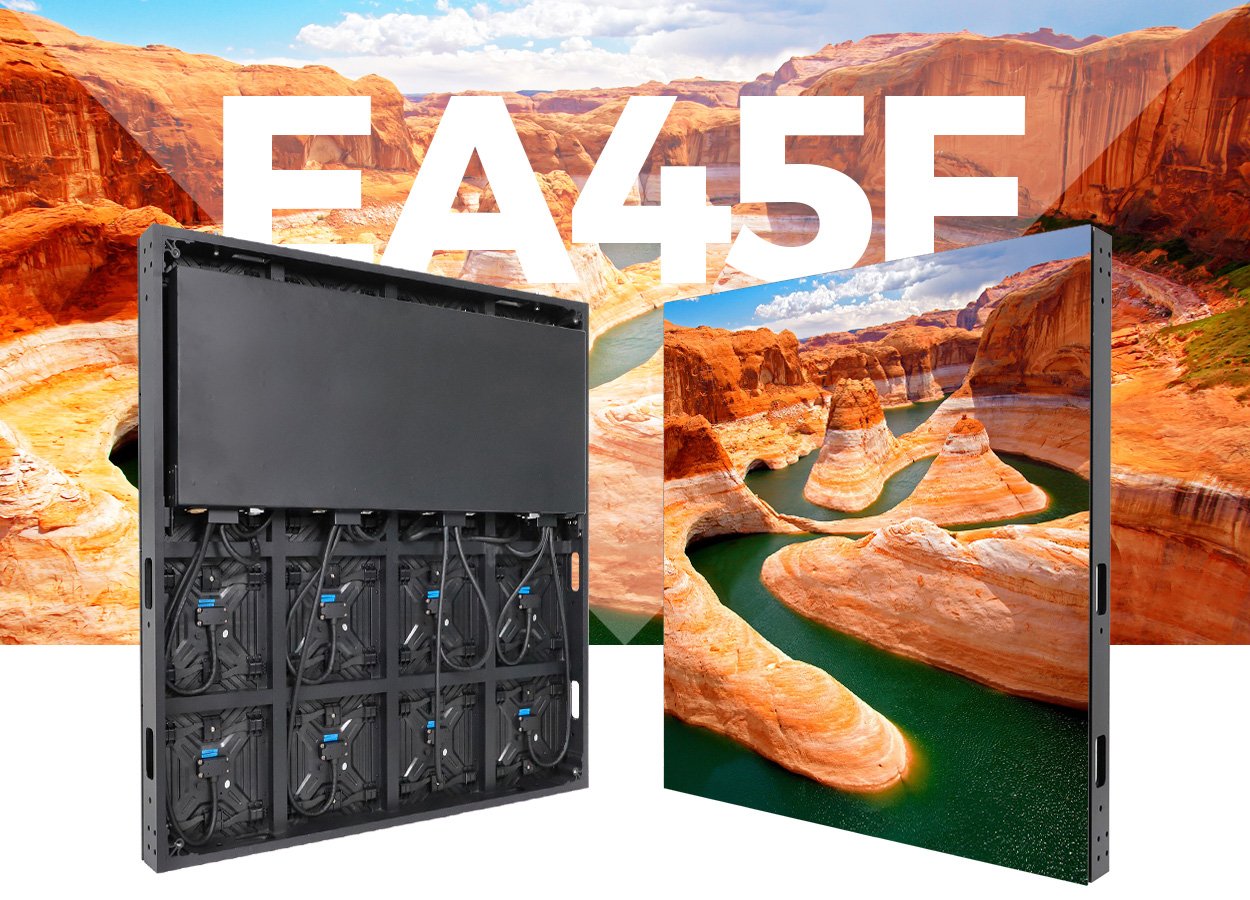 Front and Rear Service Design
Dual service mode of front and rear design to save you Maintenance Cost. The LED panel can be assemble and disassemble easily and quickly.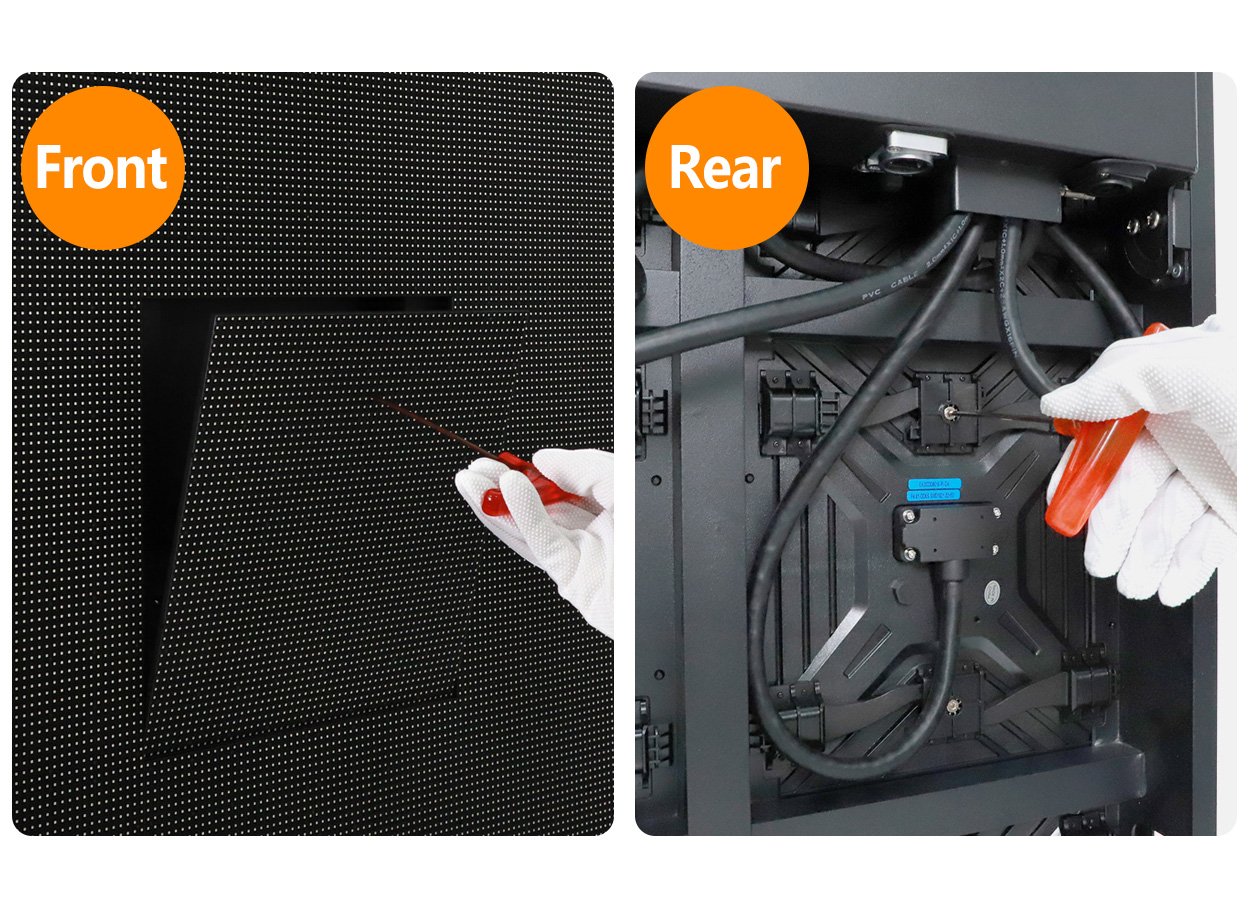 45° Beveled Cabinet
EA45F LED display adopts 45° LED modules, suitable for customizing 45° beveled cabinets.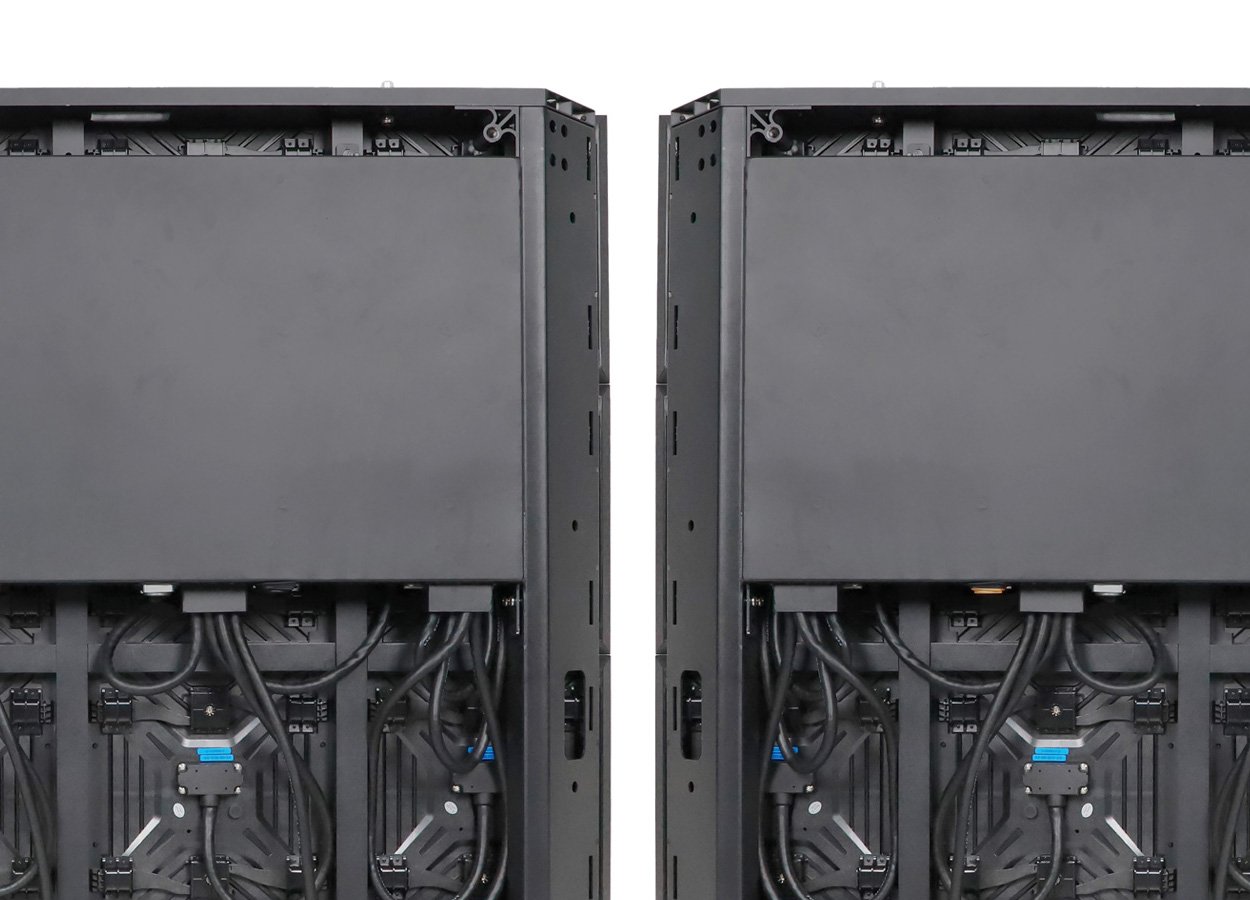 Easy to Install
EA45F display screen can be quickly spliced through connecting pieces, making it easy to operate and save the operator's time.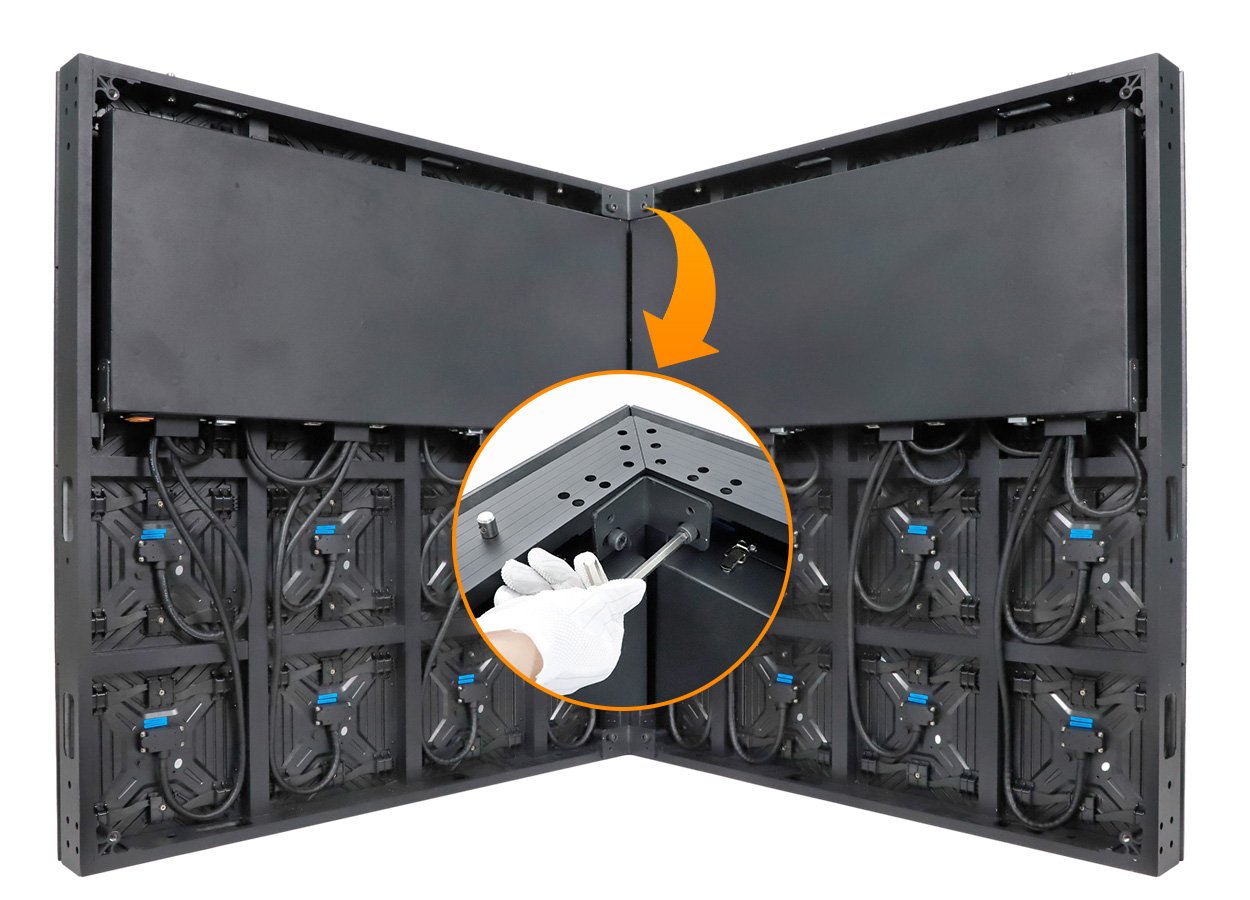 Right Angle Installation
EA45F LED display is easy to install and can be stacked or suspended. Customized 45° beveled edge cabinet supports right-angle installation.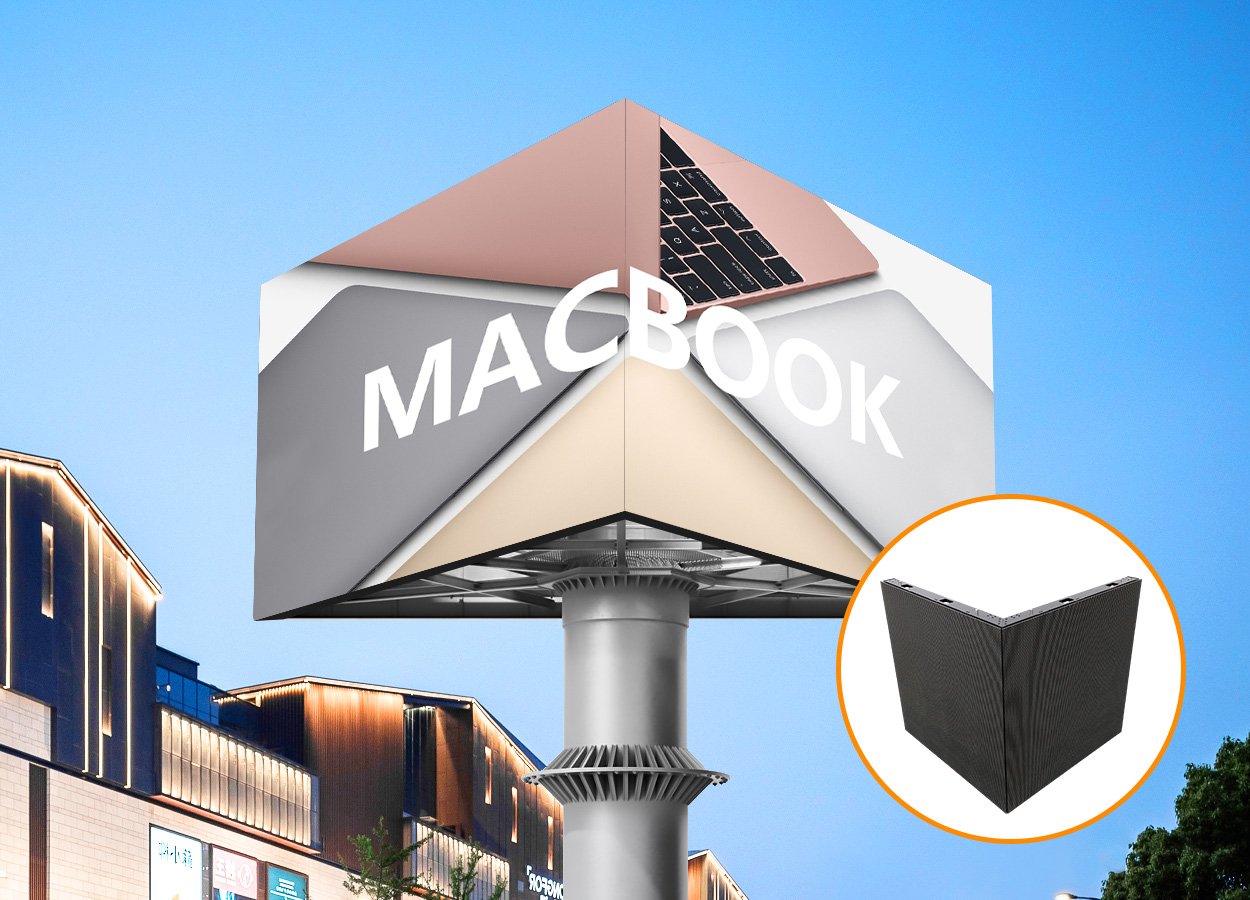 Rear Power Box
The power box supports post-maintenance, which is convenient and quick to maintain.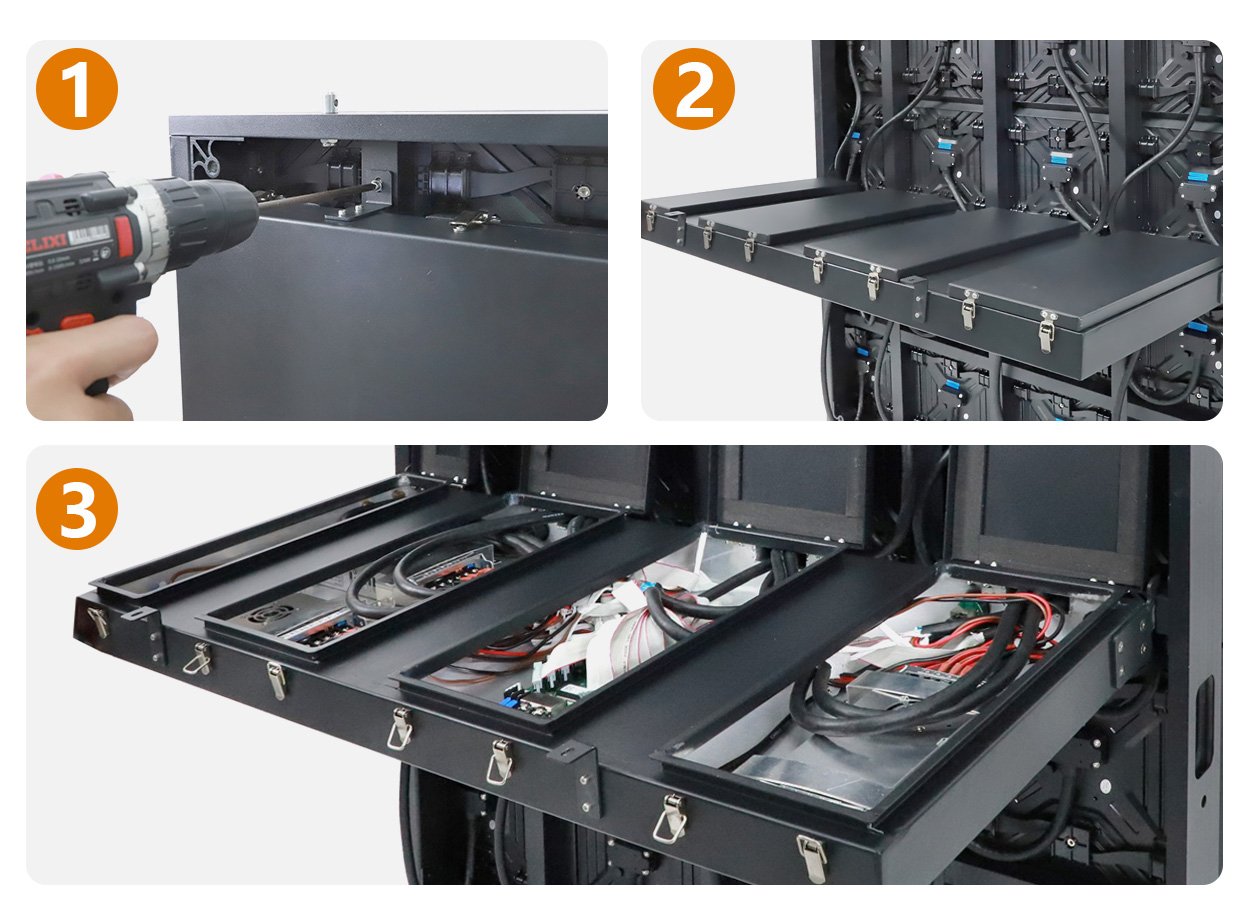 IP65 Waterproof
The ingress protection of cabinet rating up to IP65, the fully sealed cabinet is weatherproof, dustproof, damp-proof, bringing the ingress protection of led display up to a new level.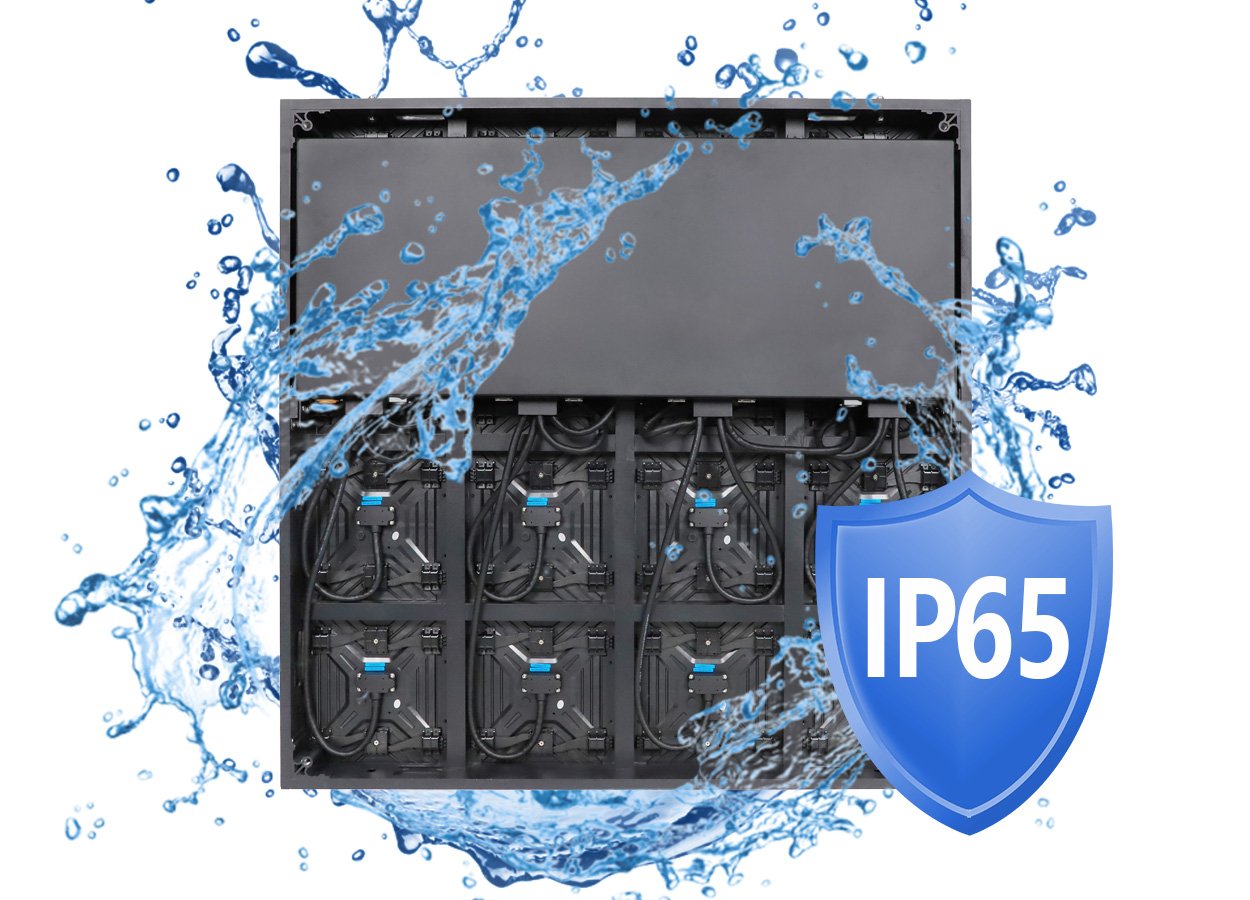 Superb Display Effect
In commercial display applications, EA45F's high brightness and high refresh rate bring users more realistic and vivid visual effects.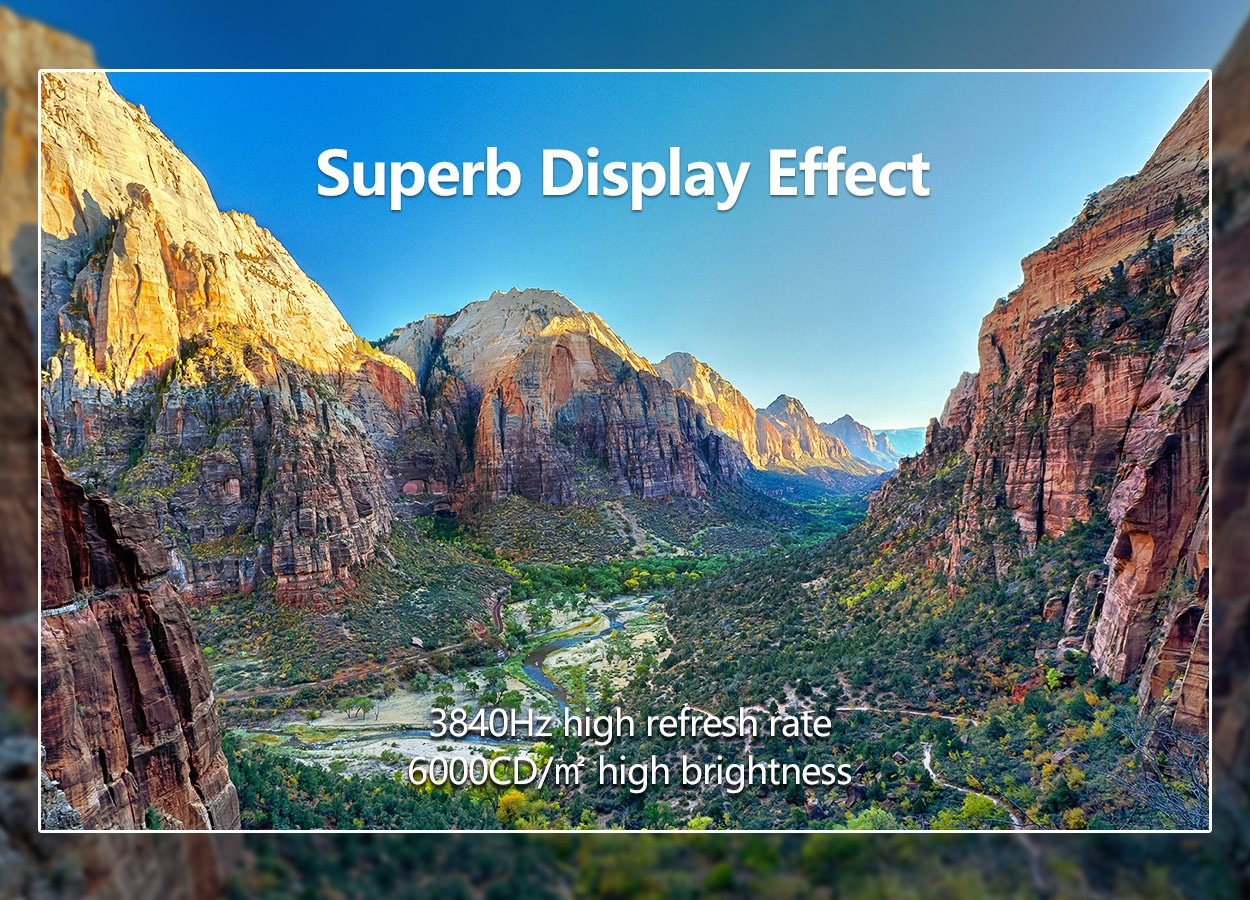 Application Scenarios
EA45F LED display is suitable for a variety of application scenarios, such as commercial plazas, commercial activity venues, billboards, etc.
EA45F Outdoor Front Service LED Display Parameter