EA500C3 Indoor&Outdoor Rental LED Display
EA500C3 LED display is designed with quick locks around it, which is convenient and quick to install and improves the flatness of the screen. This LED display also supports curved installations and is made of durable, aesthetically pleasing materials.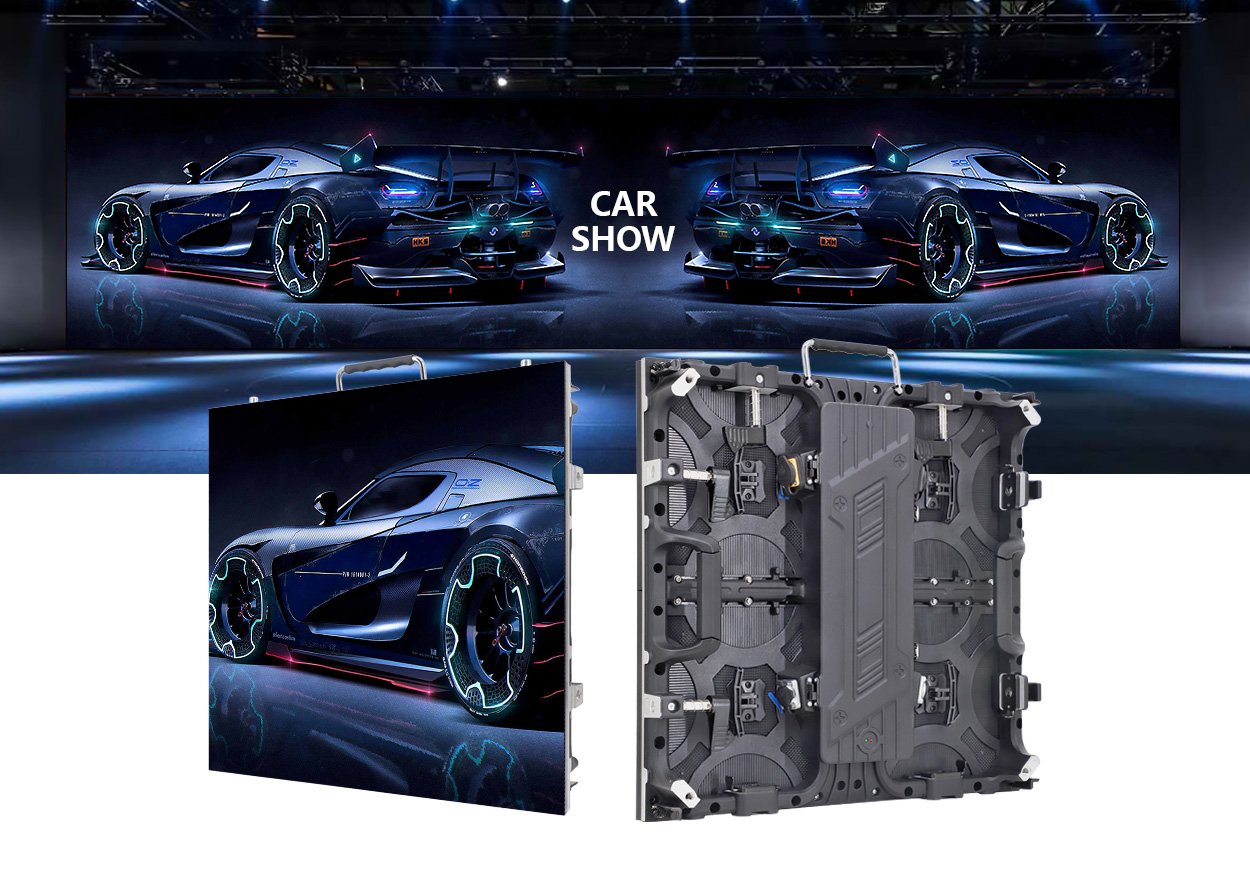 Quick Install
EA500C3 Series LED screen Two Fast Locks on Left and Right Side,Ensure faster assembly and better screen flatness.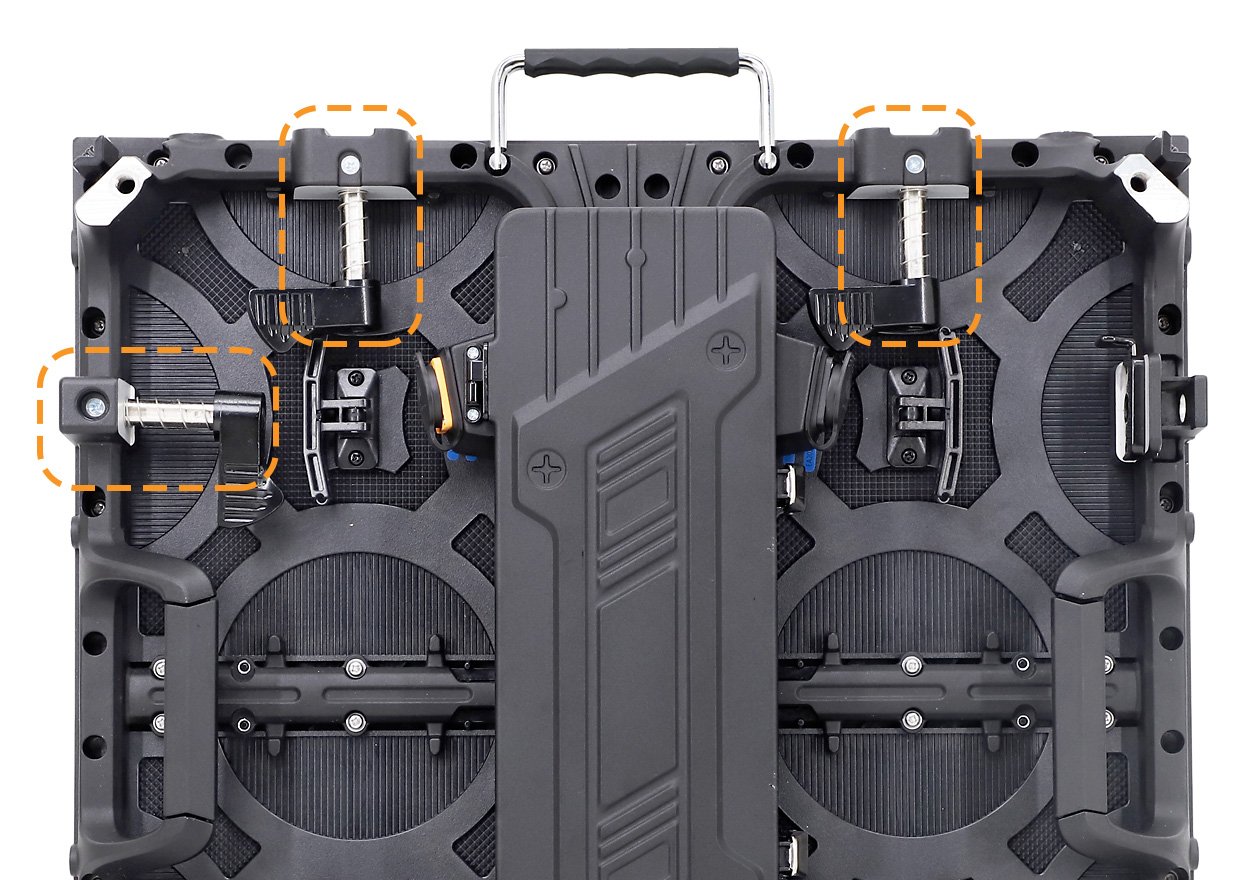 Corner Protector for LED
EA500C3 rental LED display signage has four corner protectors in each corner to prevent LED to be damaged, more security for transport, installation, operation, assemble & disassemble foldable design, and easy to use.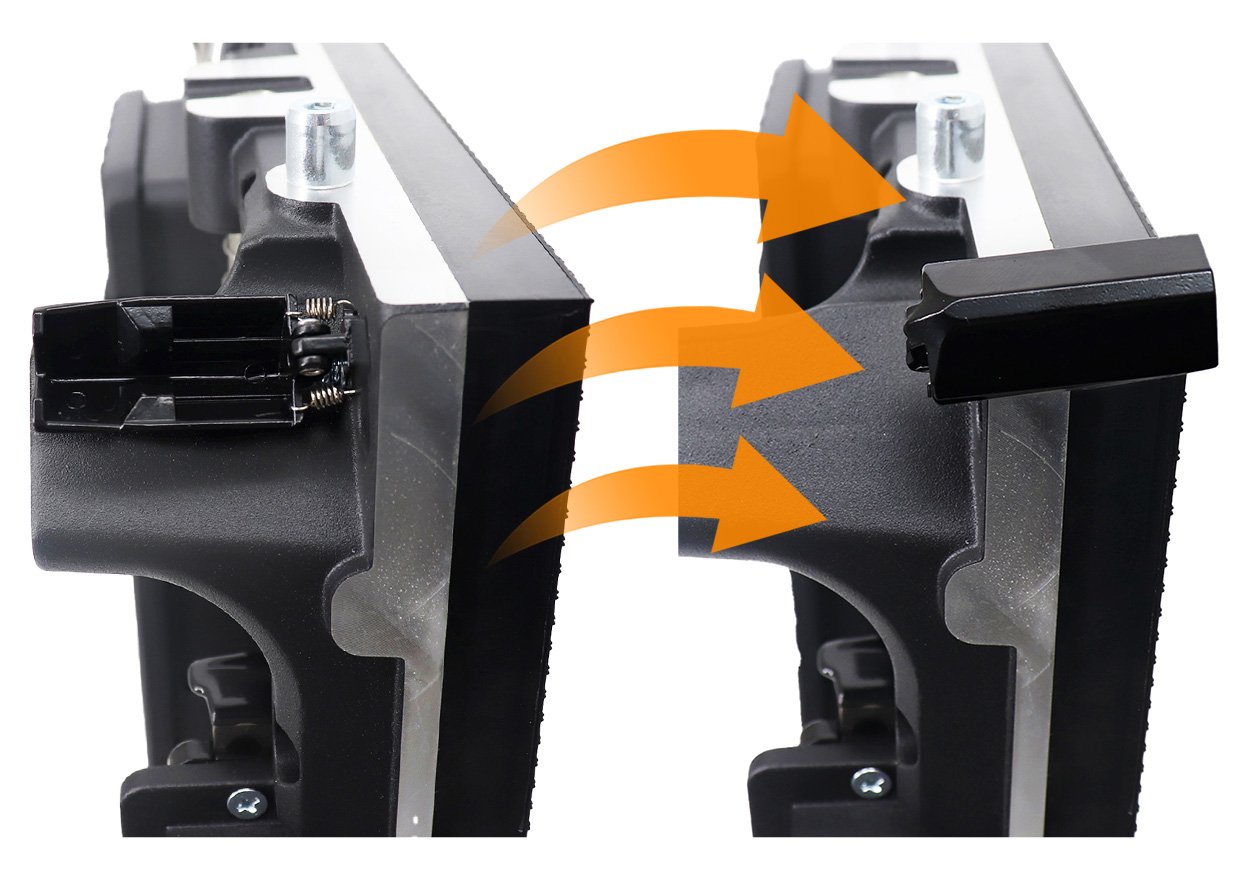 High Precision Curve Lock
EA500C3 rental LED screen can be equipped with a curve lock to achieve curved installation. Rotary control, easy to use, precisely adjust the degree of curve.
Curved Installation
EA500C3 rental LED display wall supports curved installation, it can be bent every 2.5° between -10° and 15°, and can be convex and concave.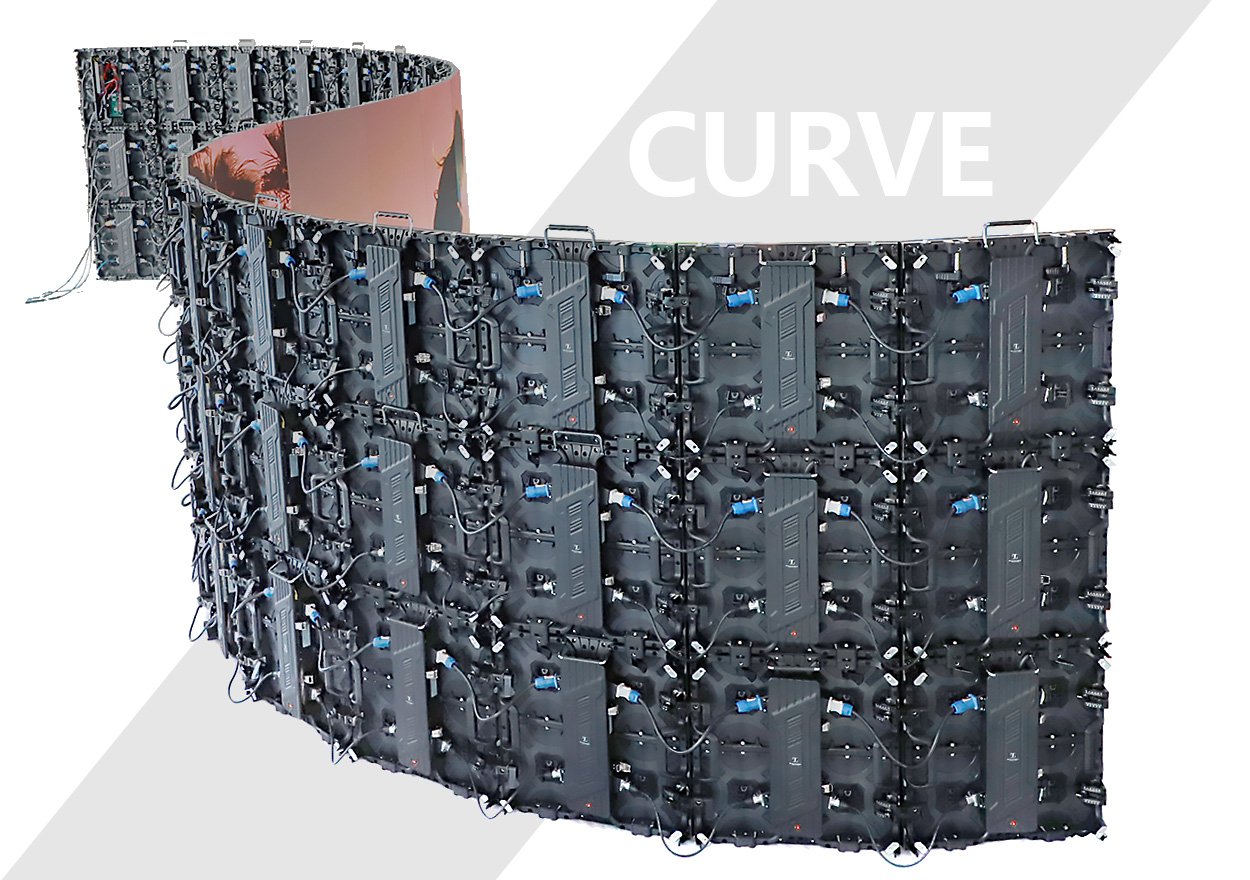 Front Service
Indoor EA500C3 rental LED display supports front service design, which is convenient for maintenance and saves your cost.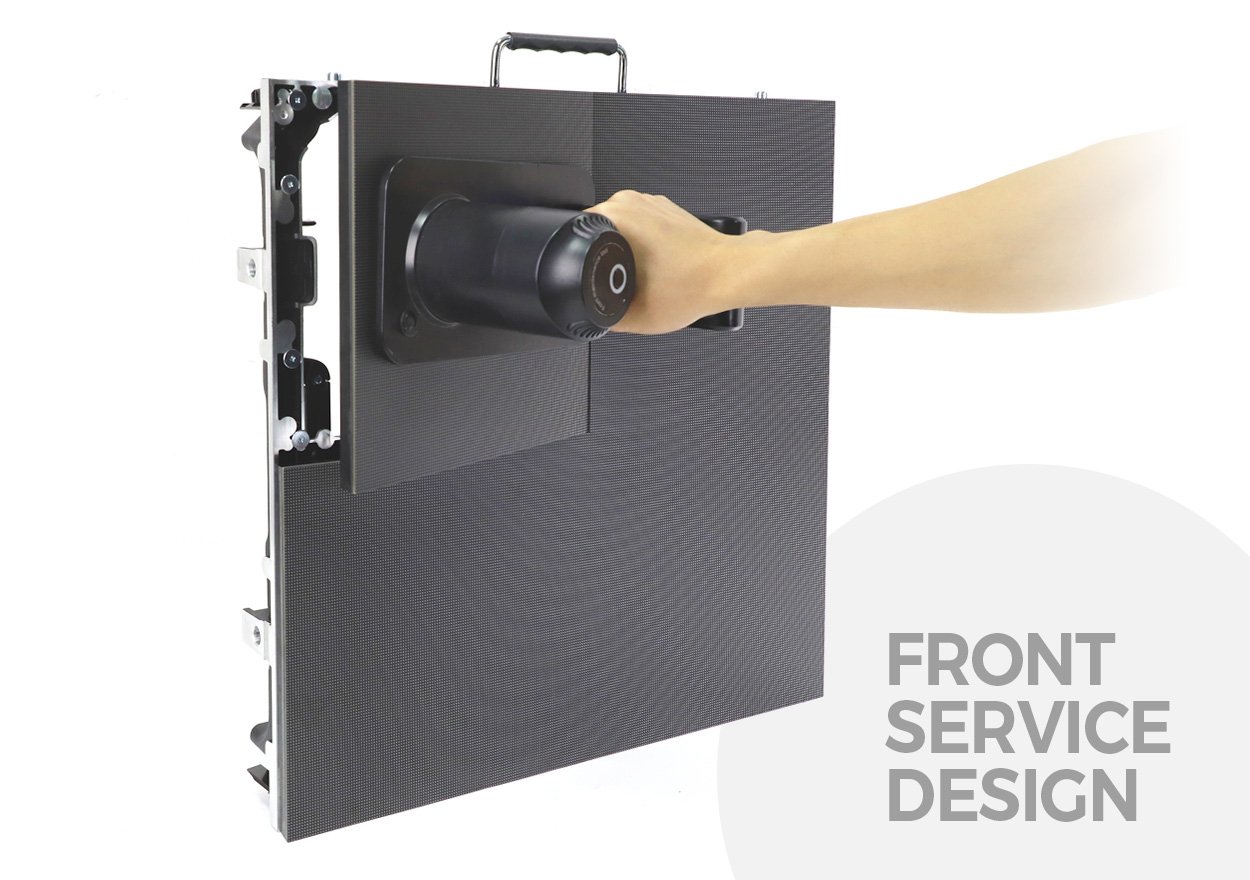 Power Box Hollow Design
EA500C3 indoor rental LED display front service series, power box hollow design,
easy maintenance, excellent heat dissipation.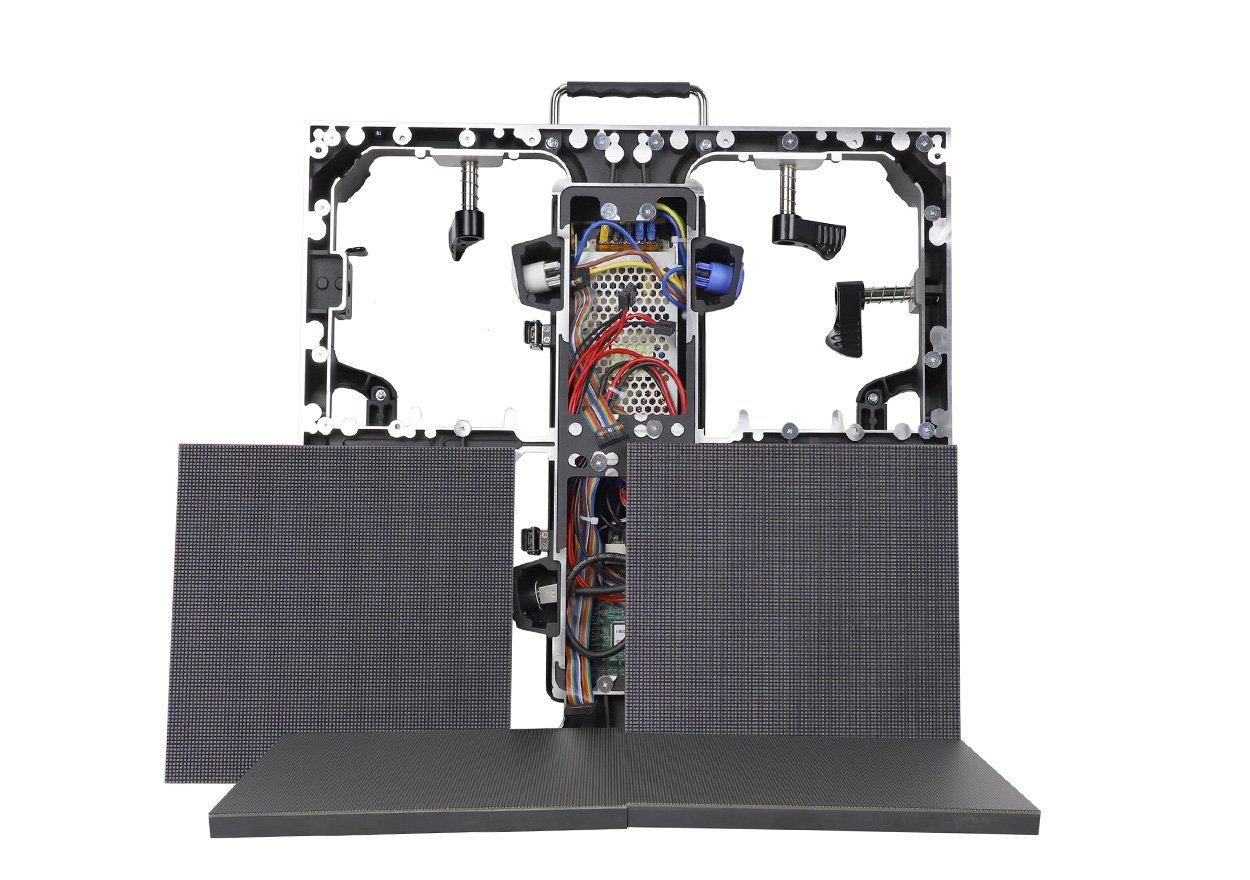 Seamless Display , Better Visual Effects
The high-precision LED display makes images and videos seamlessly spliced and displayed, providing you with the perfect visual experience you want.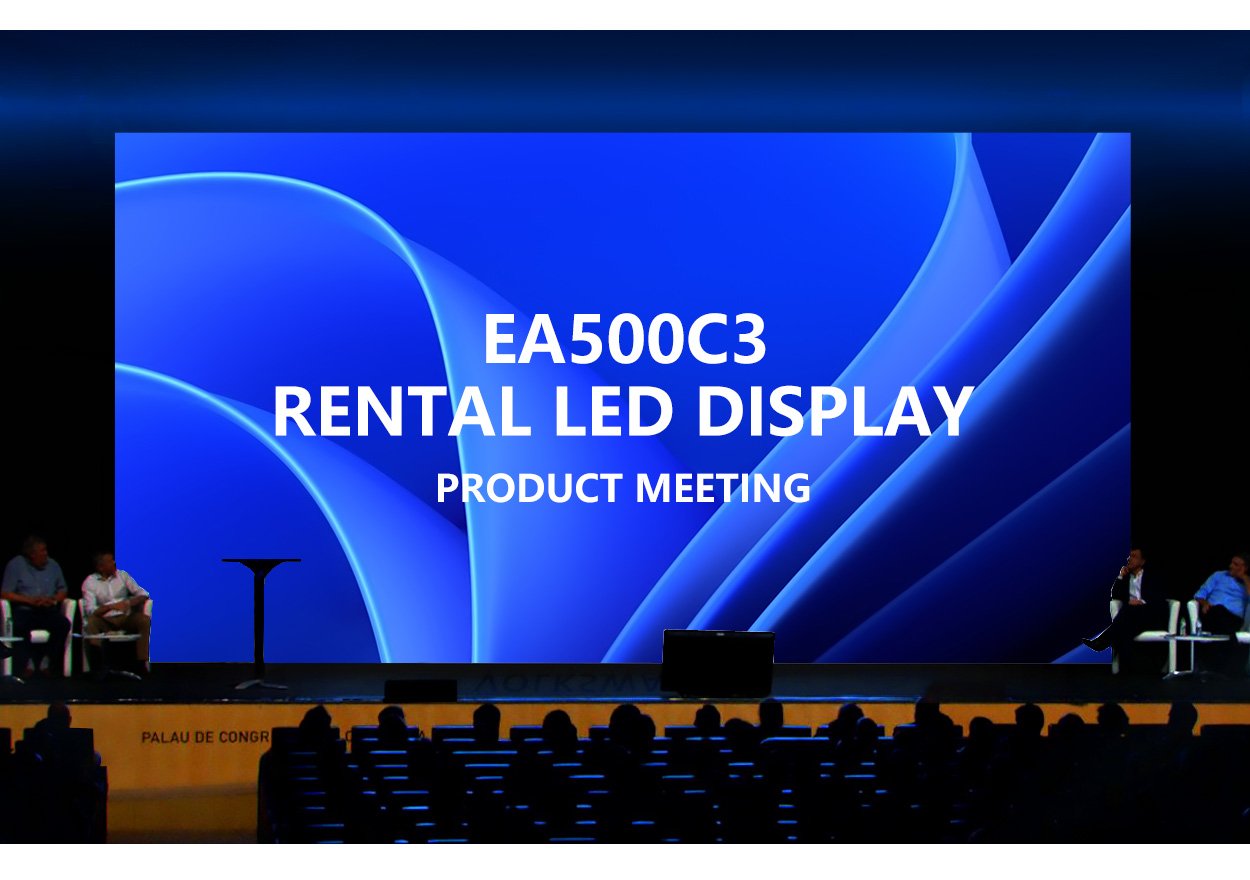 Wide Viewing Angle
Viewing angle is up to 140° vertical and horizontal, providing a wide viewing angle.
Ultra-wide viewing angle give you the largest screen viewing area.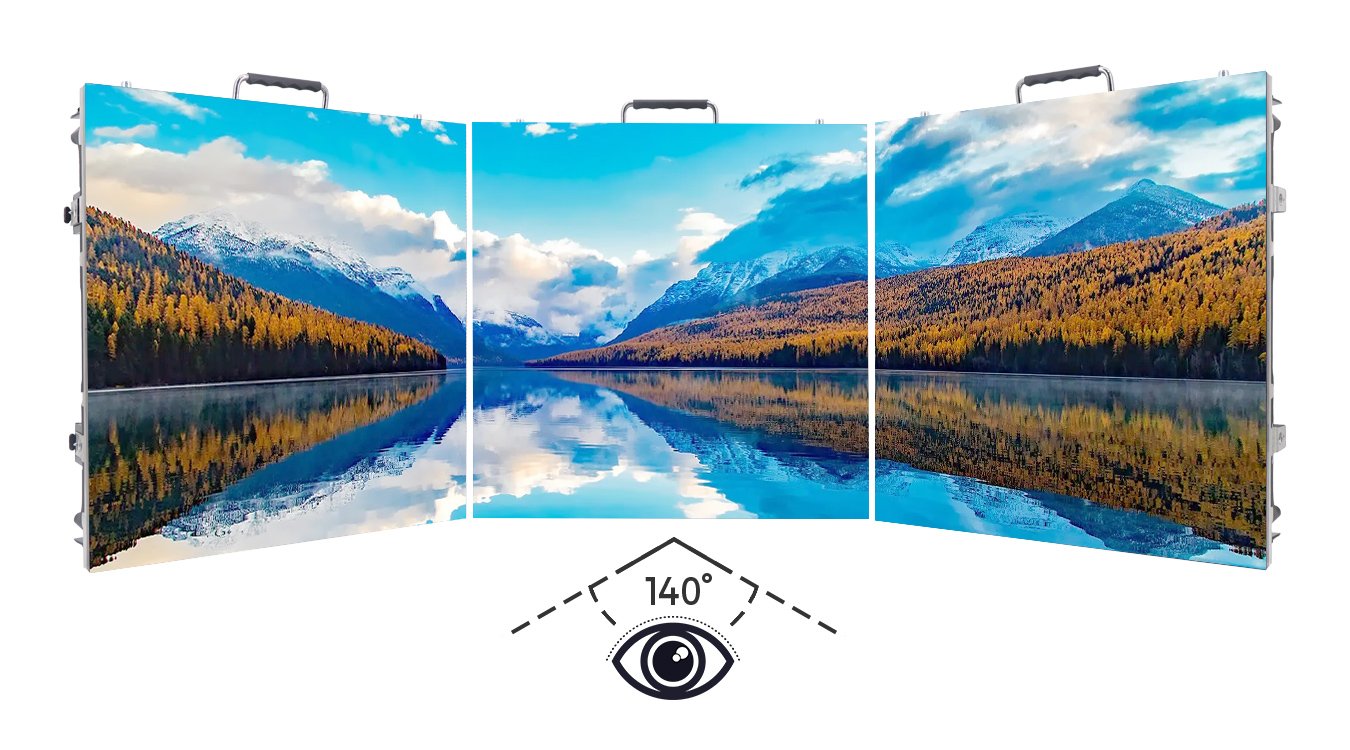 Outdoor 500x500mm Rental LED Display EA500C3 Series Parameter
Indoor 500x500mm Rental LED Display EA500C3 Series Parameter