960x960mm Standard LED Display EA960R1 Series
We use this 960x960mm die-cast cabinet, which fits all 320x160mm modules for outdoor and indoor use.
You can use this 960x960mm standard cabinet to make fixed installation advertising screen, rental screen and stadium perimeter screen.
We also call it as multifunction 960×960 cabinet.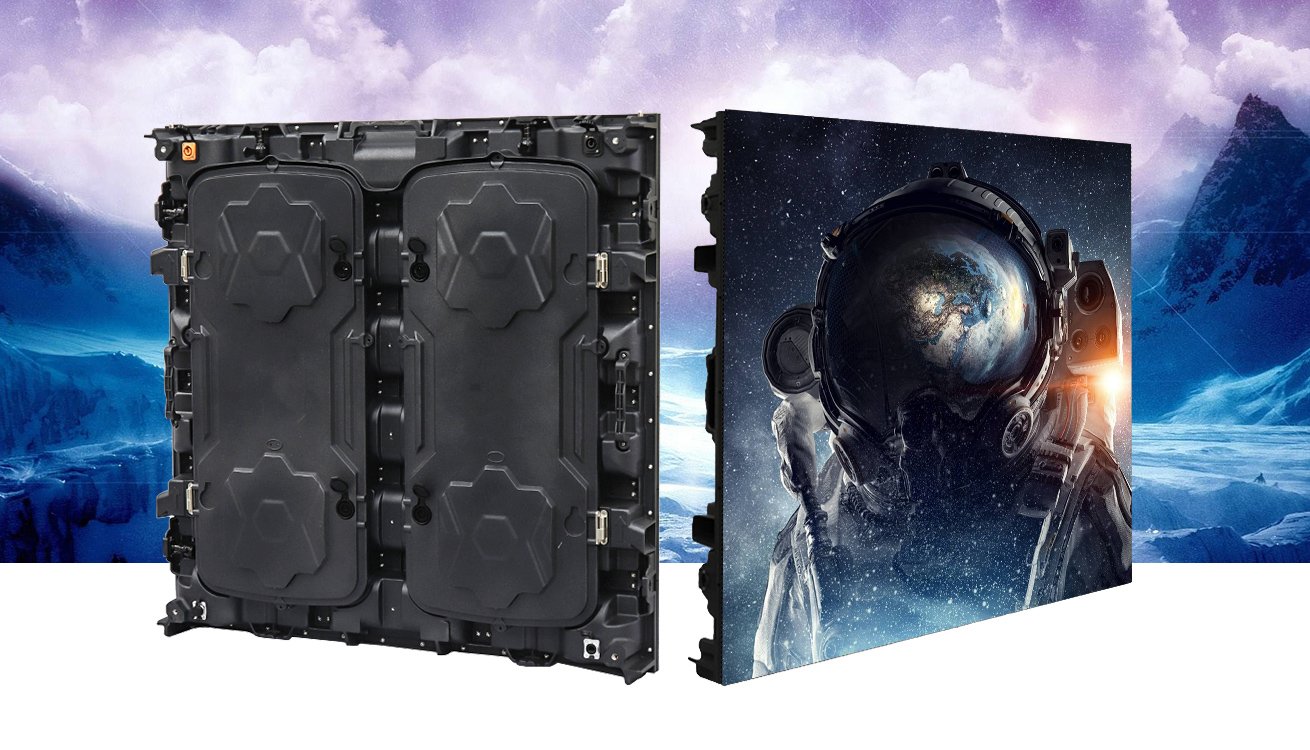 960mmX960mm Standard Display Cabinet
EA960R1 Series LED display with 960mmx960mm standard size cabinet design.
Unify the Standard LED Display Cabinet Screw Holes for all Kinds of standard led module (320*160mm).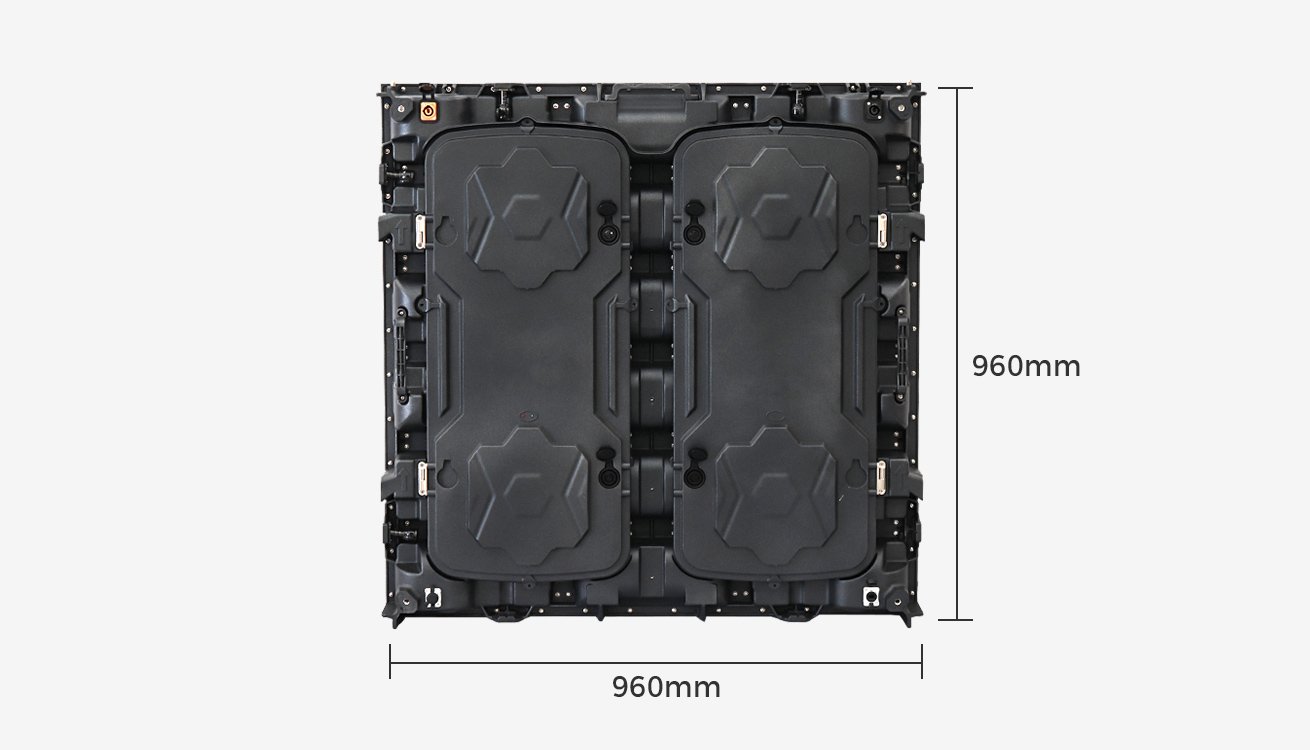 320mmX160mm Standard LED Module
EA960R1 Series LED display with standard size panel: 320x160mm. Standard led screens are quick to assemble and maintain.
Changing the pixel spacing is also very convenient, just change the modules because they have the same module size and structure.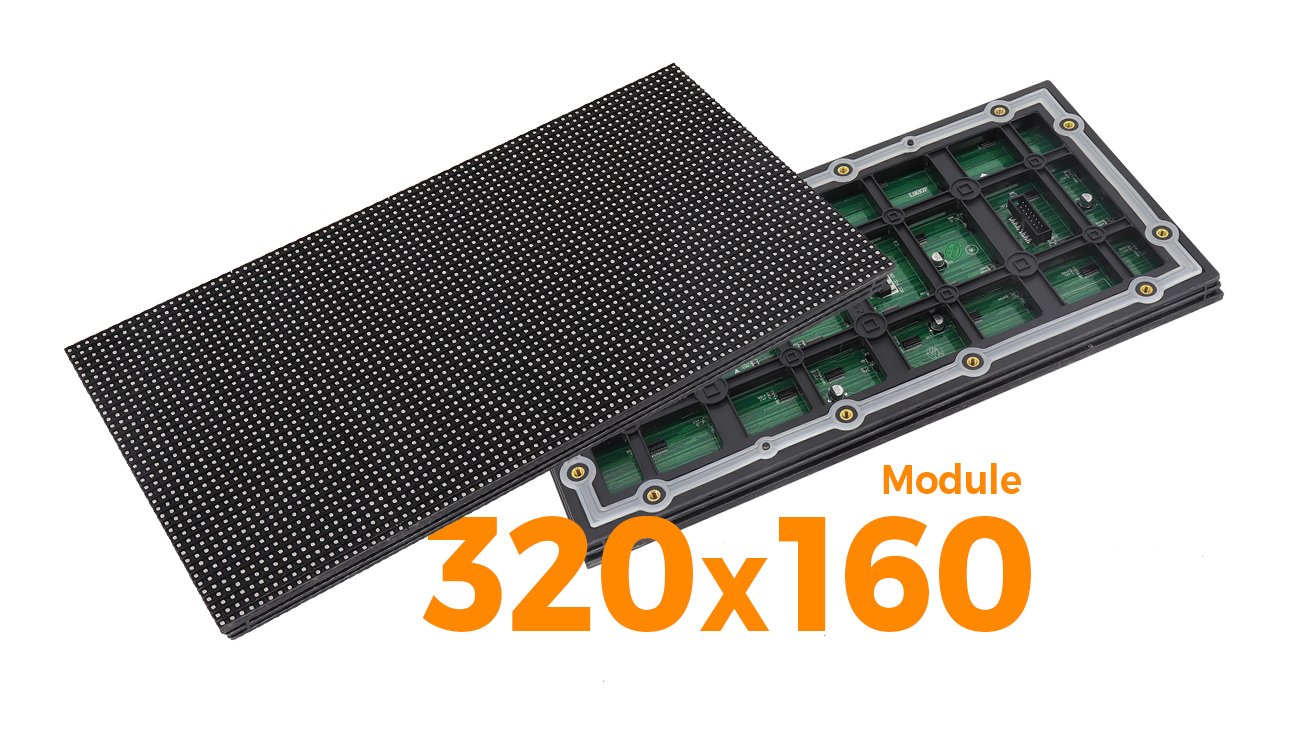 Delicated Cabinet Design
EA960R1 Series LED display Product is Less weight led display with quick locks, delicate structure for easy installation without Gaps.
Humanization handlebar design make you more easy to move the cabinet.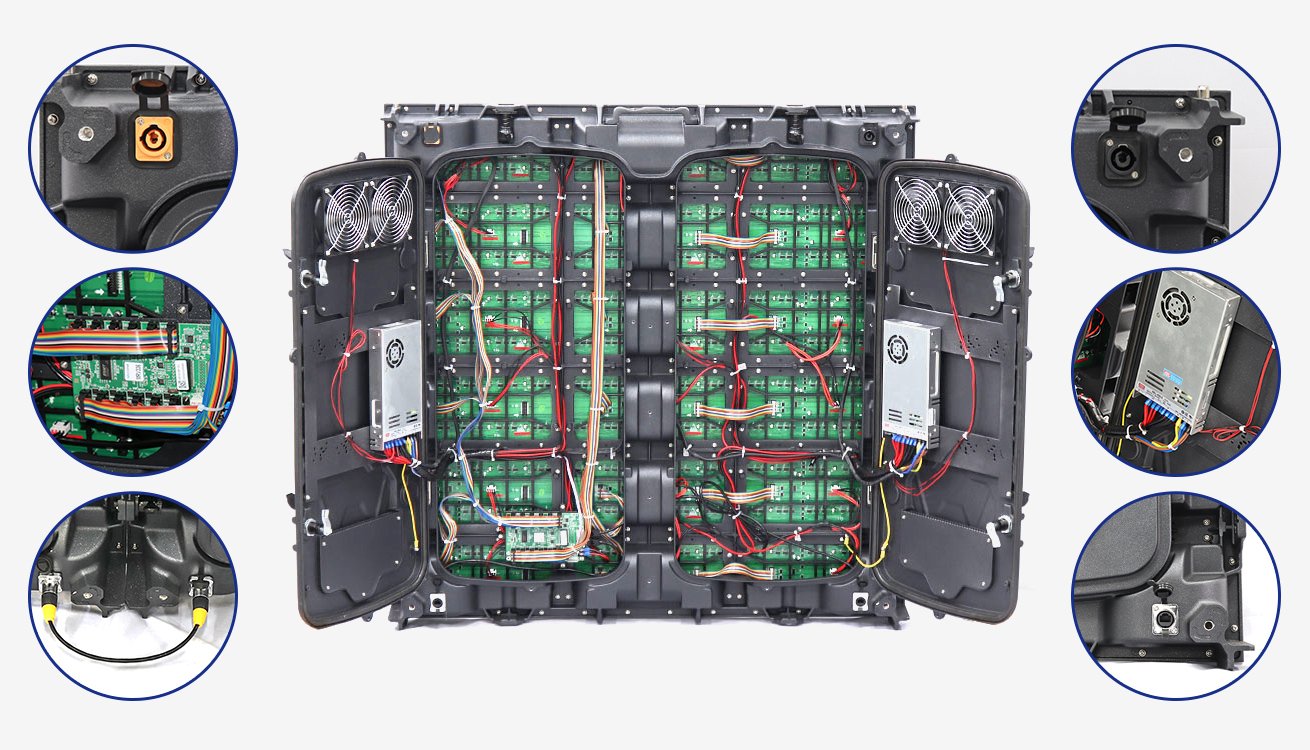 Ultra Lightweight Cabinet
EA960R1 Series LED display weight Only 25kg, easy for transport, save your labor cost,
also light weight is convenient for installtion, assembly and disassembly.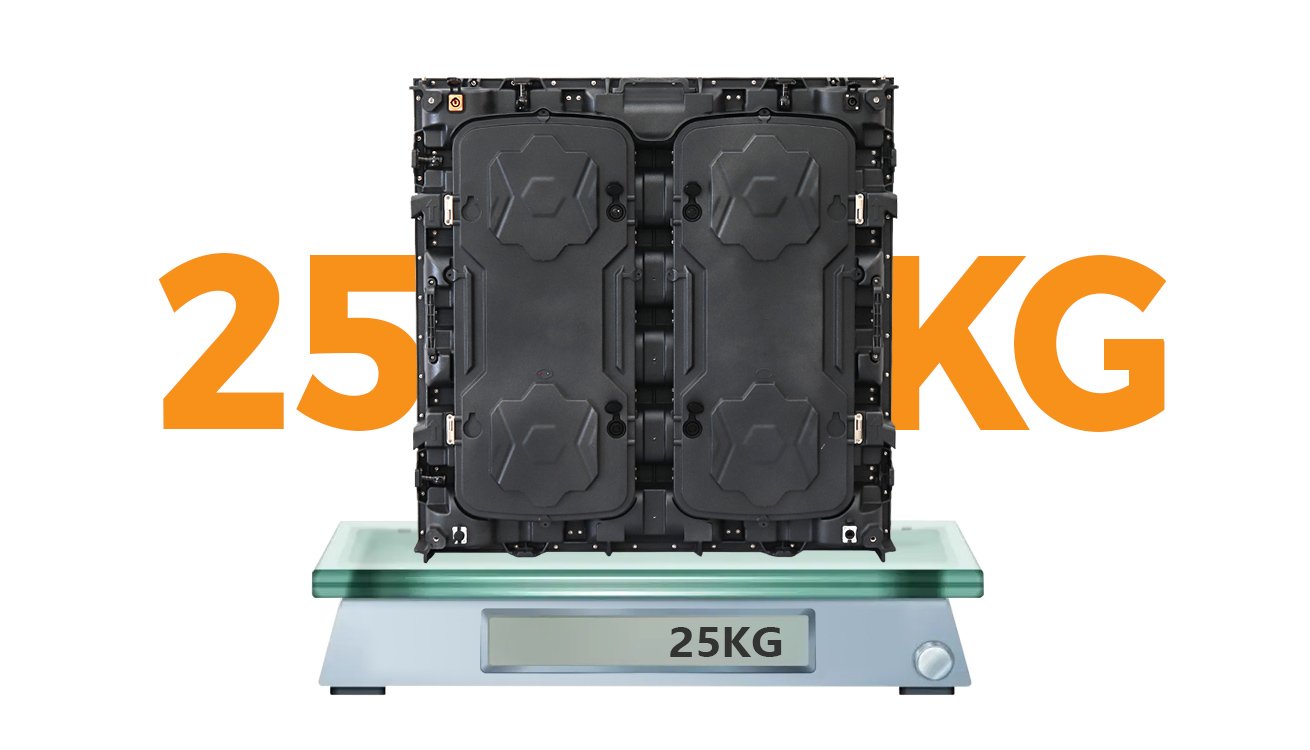 Seamless Splicing, Excellent Display Experience
quipped with unique lock, the position of each cabinet can be precisely adjusted from Six directions, left or right, up or down, front or back, so every cabinet can be positioned to the exact place with accuracy to millimeter, presenting a ultraflat and seamless cabinet alignment.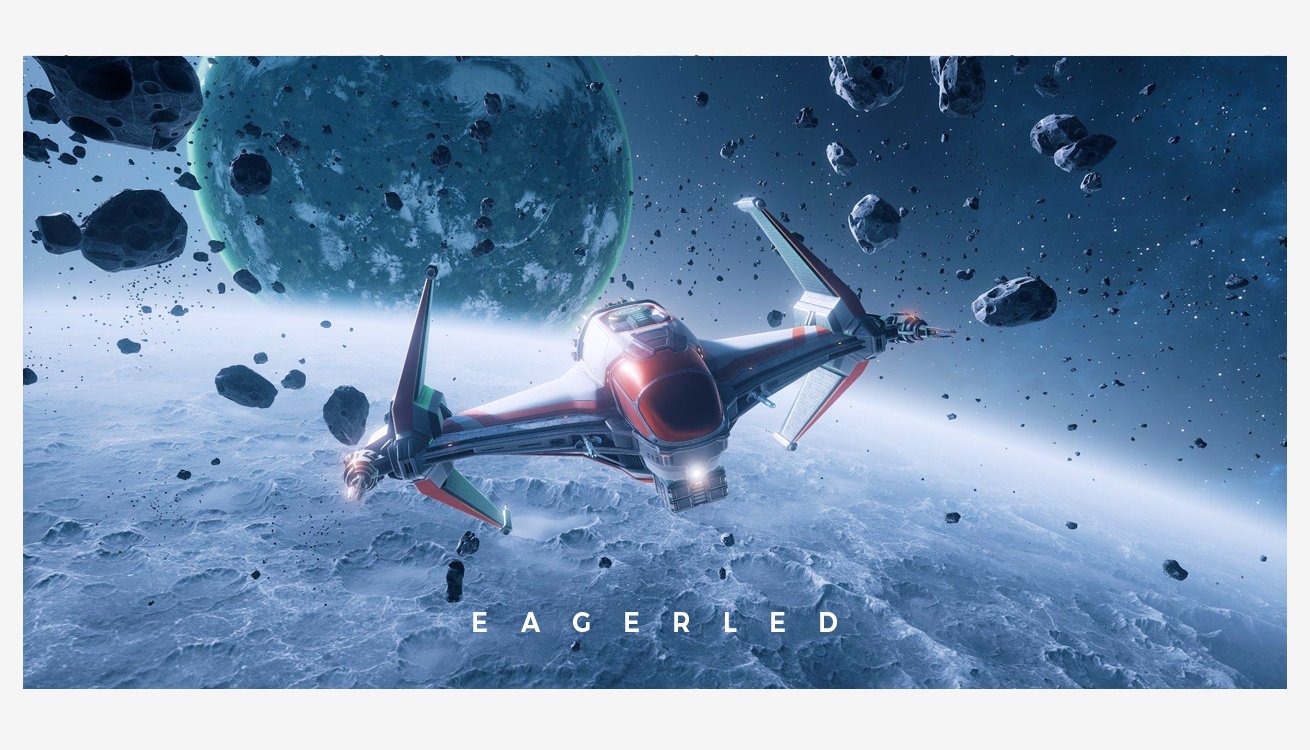 IP65 Waterproof
The ingress protection of cabinet rating up to IP65, the fully sealed cabinet is weatherproof, dustproof, damp-proof,
bringing the ingress protection of led display up to a new level.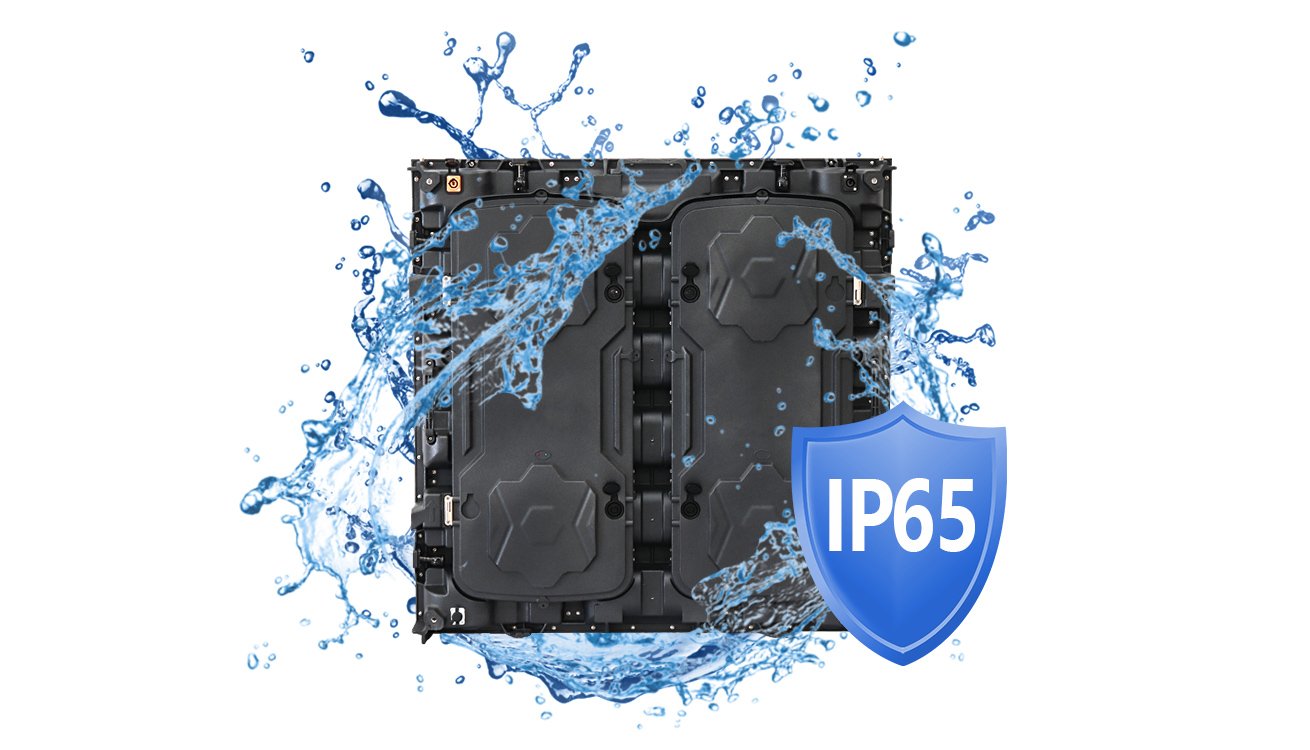 Wide Viewing Angle
Viewing angle is up to 140° vertical and horizontal, providing a wide viewing angle. Ultra-wide viewing angle give you the largest screen viewing area.
It offers you clear and natural images in all directions.
Outdoor 960×960mm Standard LED Display EA960R1 Series Parameter
Indoor 960×960mm Standard LED Display EA960R1 Series Parameter