EA960SP 960×960mm Stadium Perimeter LED Display
The stadium perimeter LED display is IP65 waterproof, with rear service module, adjustable rear bracket,
soft pillow and quick lock.All these features ensure that the LED screen can adapt to various stadium environments.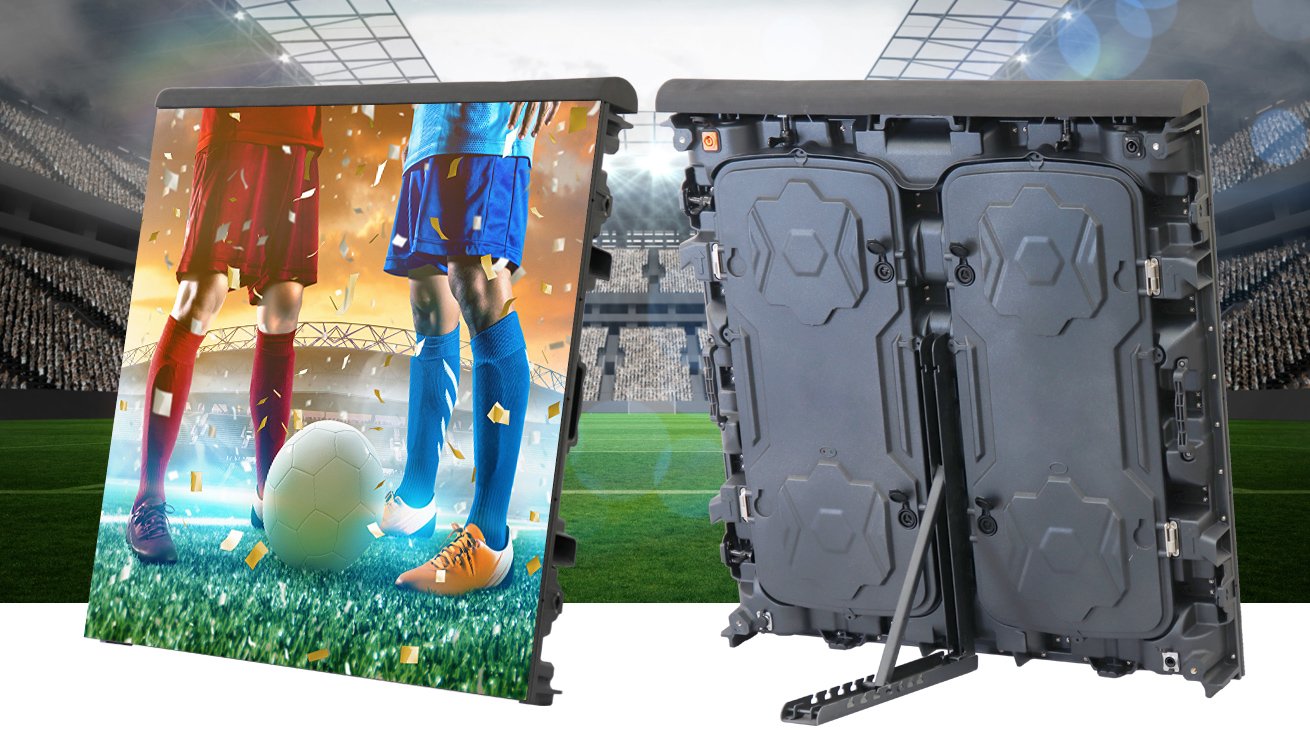 Delicated Cabinet Design
EA960SP series LED display Product is Less weight led display with quick locks, delicate structure for easy installation without Gaps.
Humanization handlebar design make you more easy to move the cabinet.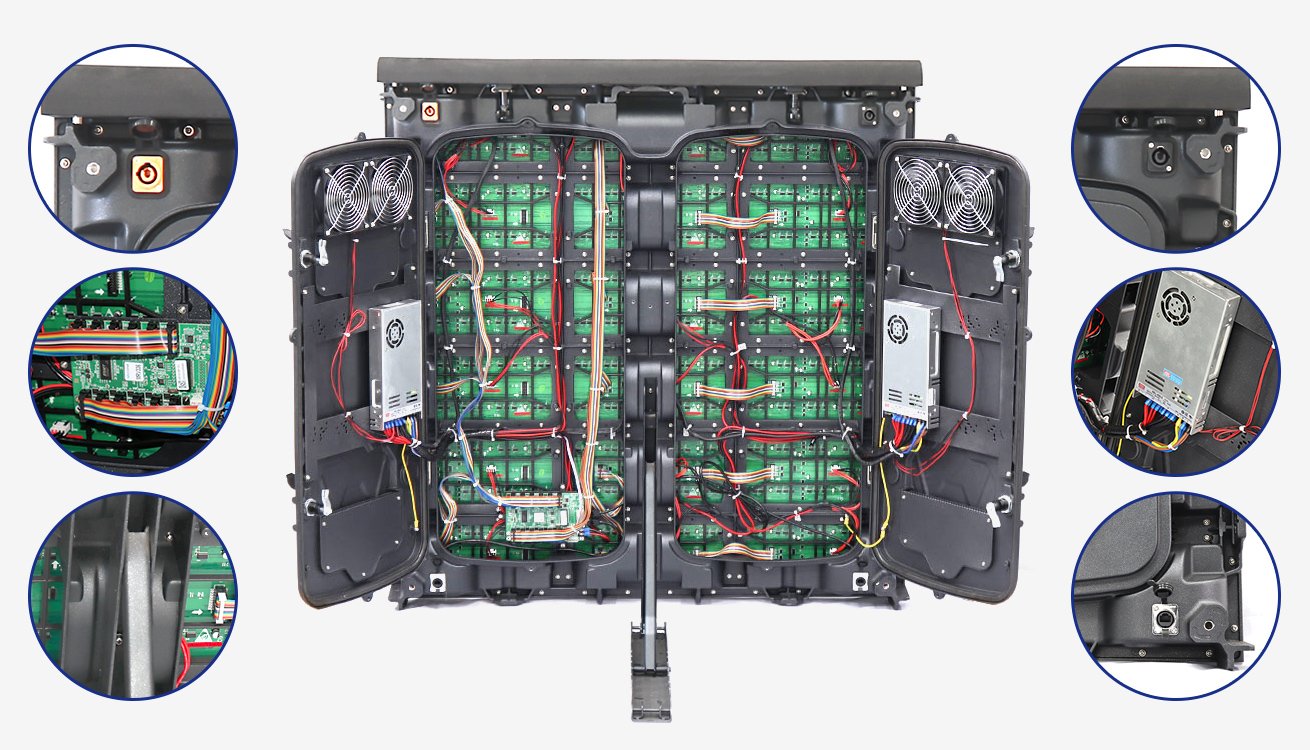 Independent Support Structure
With an independent support structure, it can stand even if it is impacted by a strong external force.
The installation angle of the cabinet can be flexibly changed according to the actual situation on site.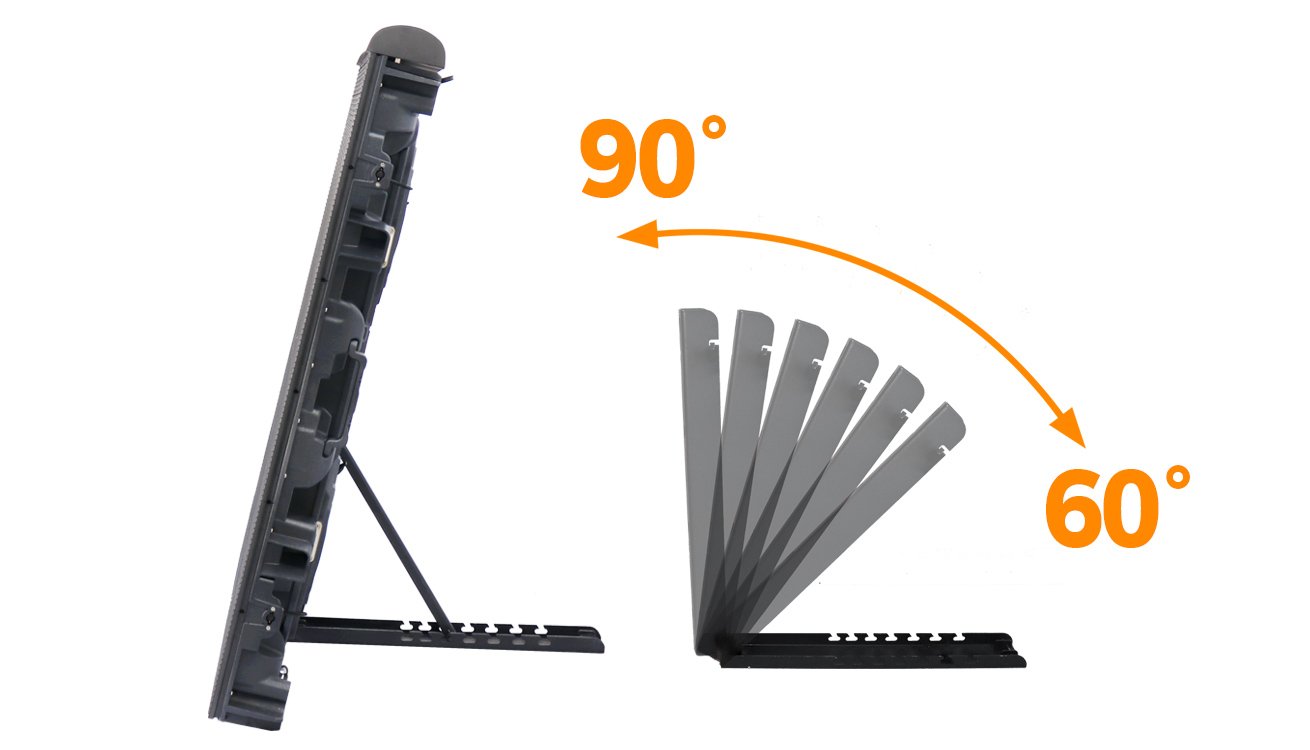 Soft Pillow Design
Because of the special environment of the stadium, the top of the cabinet is equipped with soft pillows.
This special part acts to protect the player and the LED screen.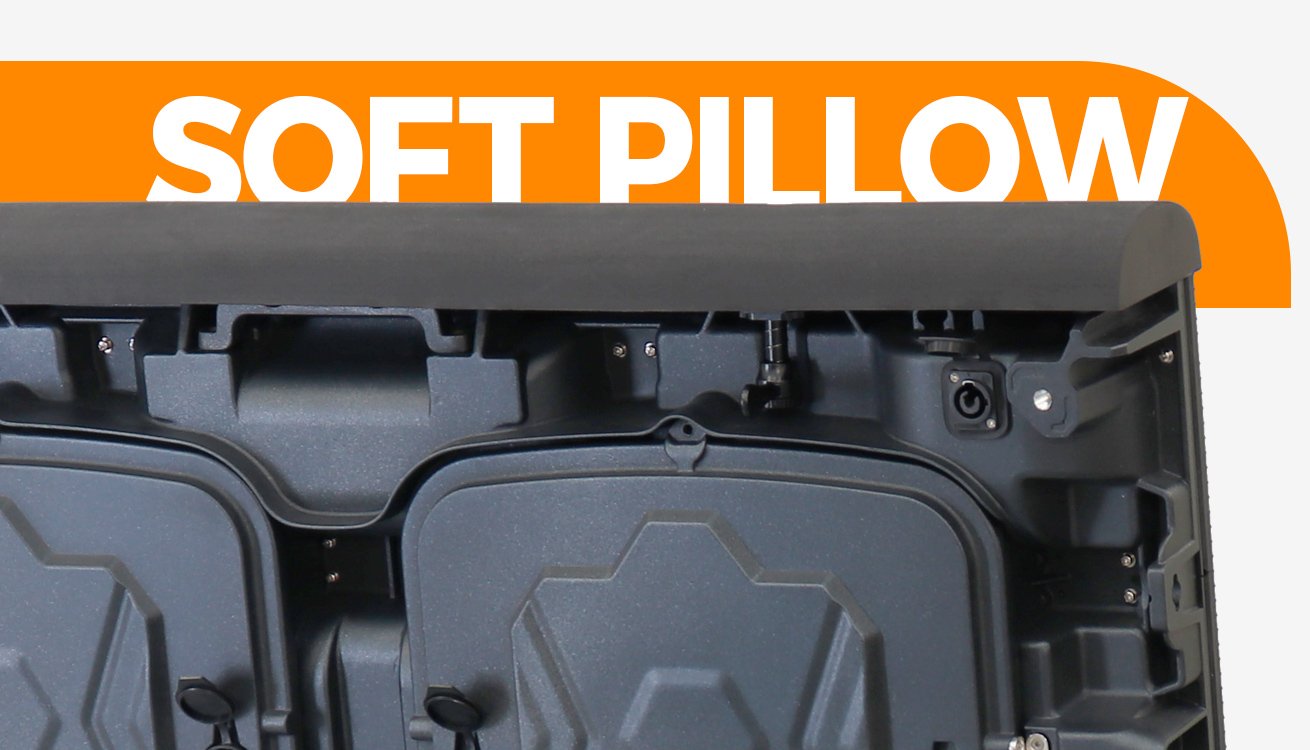 High Refresh Rate
The refresh rate of up to 3800Hz, real-time switching without flicker,
ensures a fine high-definition display screen.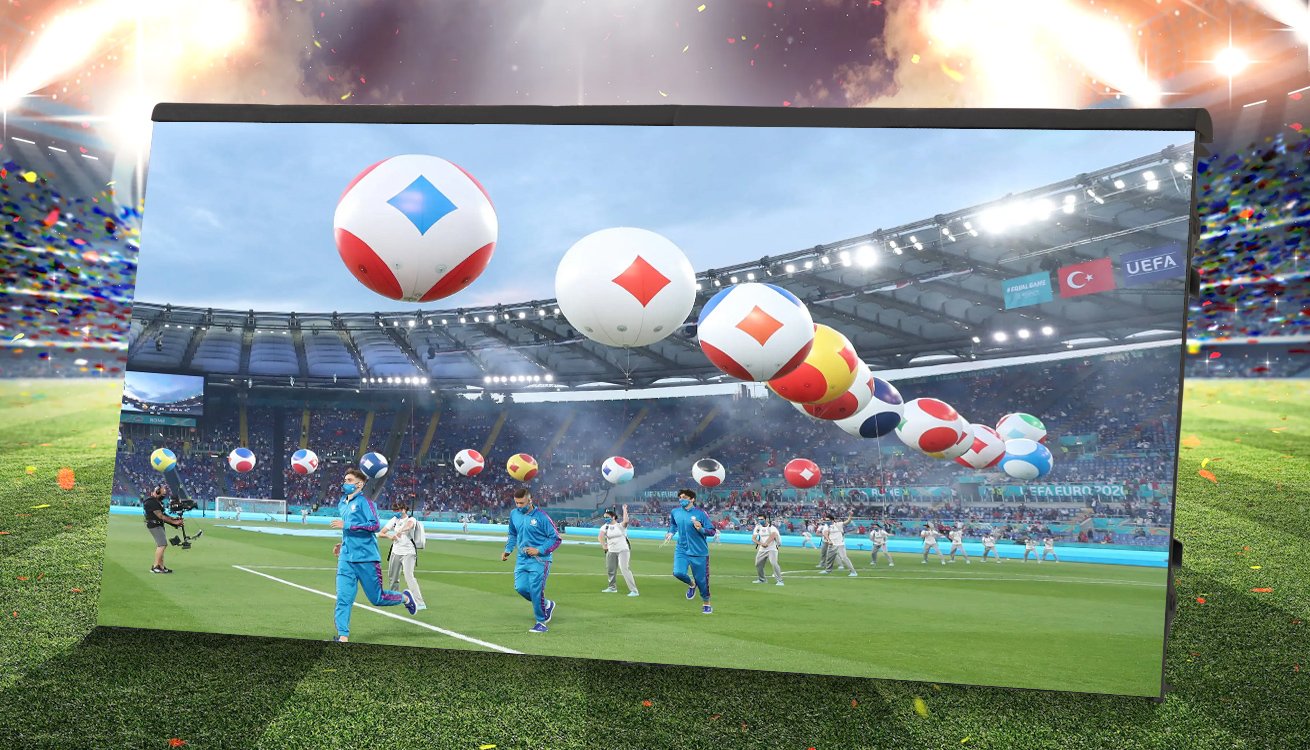 960mmX960mm Standard Display Cabinet
EA960SP Series LED display with 960mmx960mm standard size cabinet design.
Unify the Standard LED Display Cabinet Screw Holes for all Kinds of standard led module (320*160mm).
320mmX160mm Standard LED Module
EA960SP Series LED display with standard size panel: 320x160mm. Standard led screens are quick to assemble and maintain.
Changing the pixel spacing is also very convenient, just change the modules because they have the same module size and structure.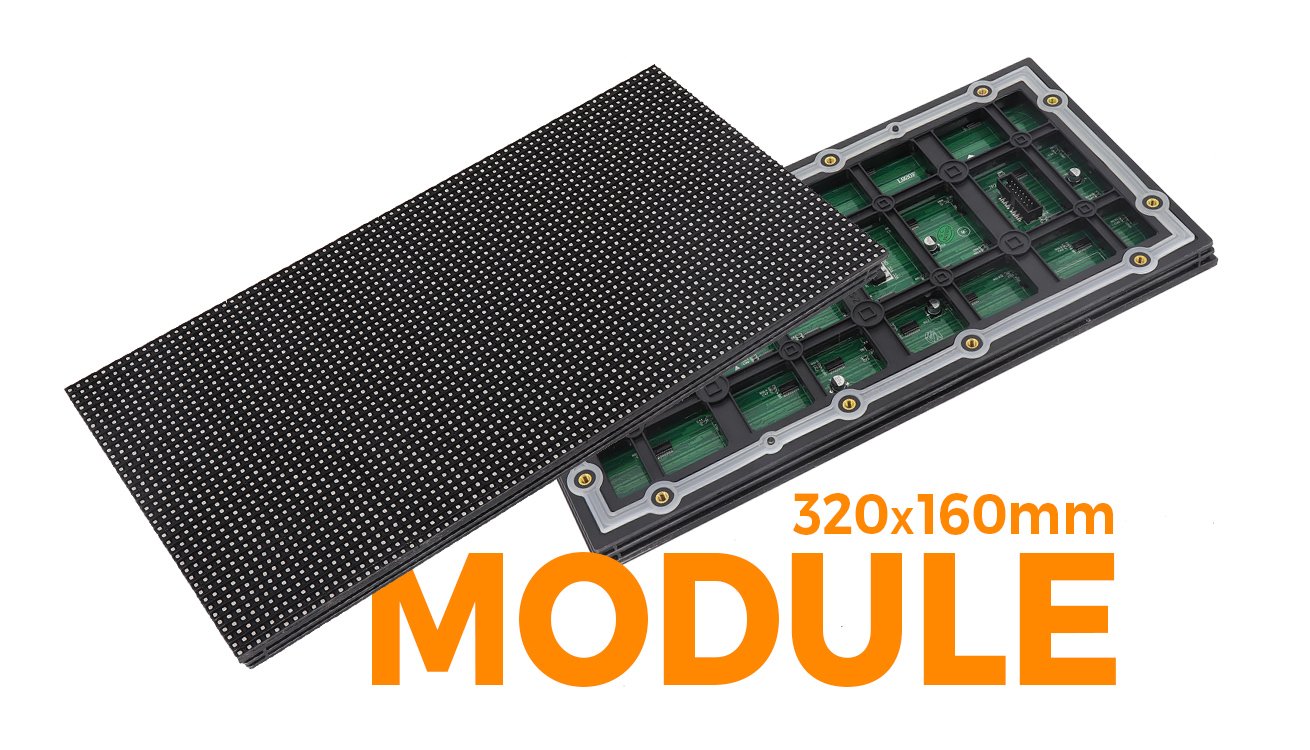 IP65 Waterproof
The ingress protection of cabinet rating up to IP65, the fully sealed cabinet is weatherproof, dustproof, damp-proof,
bringing the ingress protection of led display up to a new level.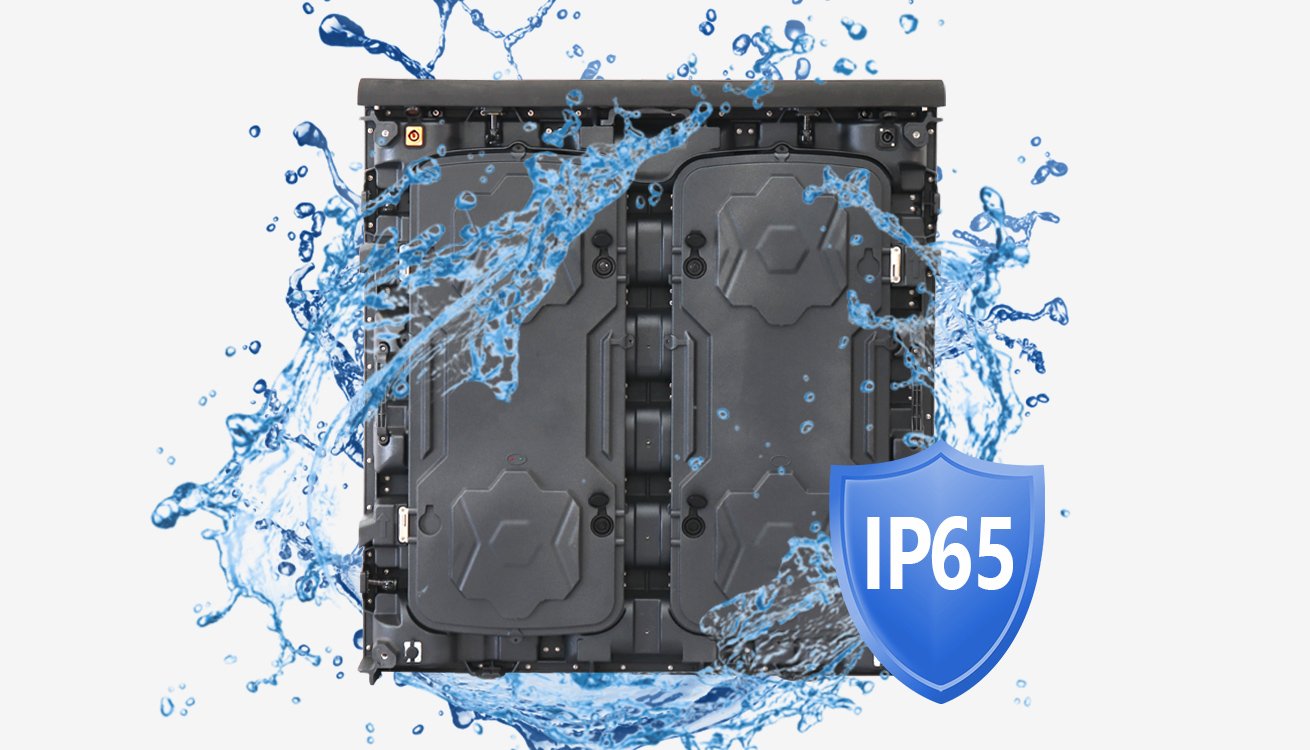 Wide Viewing Angle
Viewing angle is up to 140° vertical and horizontal, providing a wide viewing angle. Ultra-wide viewing angle give you the largest screen viewing area.
It offers you clear and natural images in all directions.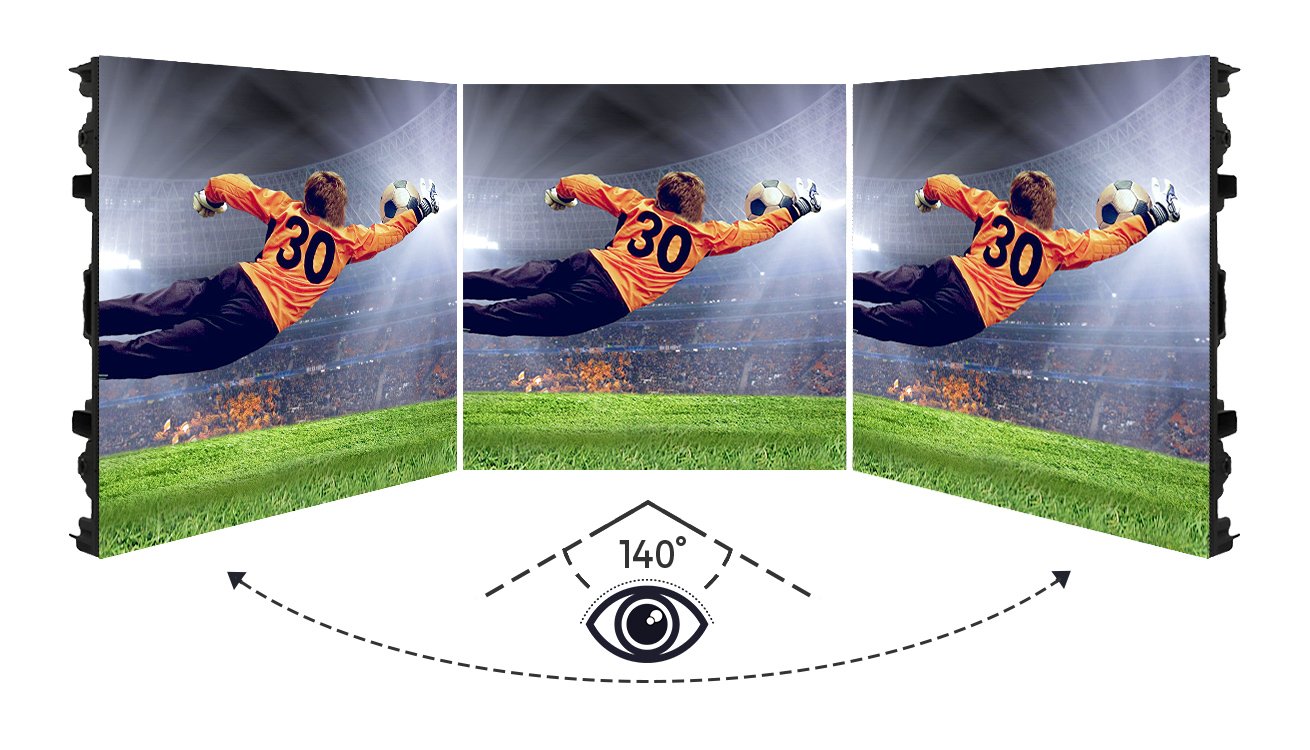 EA960SP Outdoor 960×960mm Stadium Perimeter LED Display Parameter