Rental LED Display are very widely used in different occasion, national conference, Sports Games, Music Shows etc, and even some civilian event like party, ceremony wedding etc.
As we all know rental led display need to be transported and repeatedly assemble and dismantling and also required high performance, so there are different features from the fixed installation led displays.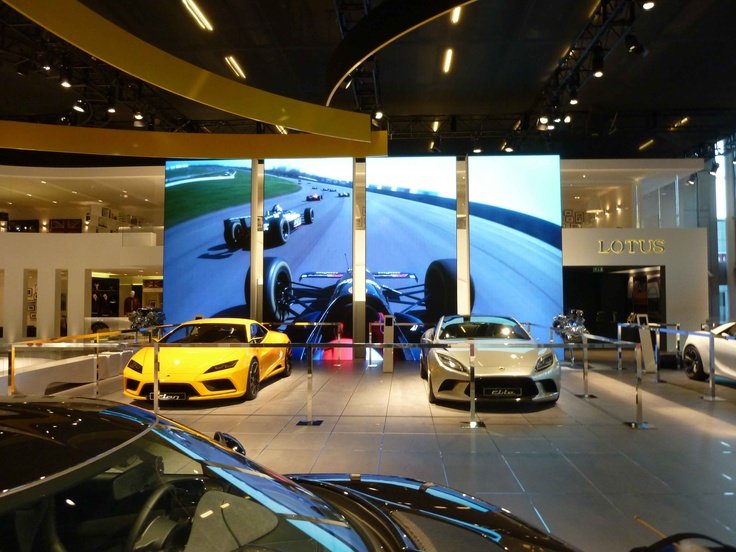 1. Special Cabinet design fit rental application
Traditional LED display cabinet is mainly SPCC (cold-rolled carbon steel plate), commonly known as "metal box", through bending, welding, spraying and other processes it's low cost, but heavy and not so precise. While rental led display adopt die-casting aluminum cabinet which is make from designed mold and processed by CNC machine to ensure its high precise. The Design also supper slim and.
2.. Easy to assemble and transport
The Die-casting Aluminum cabinet is design for the rental purpose application, its free tool assemble and dismantling, and contained with flight case, the accessories are also model design and easy to assemble.
3. Finest Performance Quality
The rental led display not only cabinet special design but also the electronic design are also different, it adopt high function component like ICs, control system and Video Processor etc. The gray level is 14 bit, refresh rate> 1920Hz.
Which aim to present high quality image displaying. To Improve the brand image for customers.
4. Free Shape Build UP
Special Horizontal cabinet connector which is angle adjustable from-15 to +15 degree, so make the rental panel can be assemble to arc, real round and even "S" shape by the requirement of occasion. And also different panel group can be whole controlled by a PC, and various digital source input through video processor and image switchable.
Rental LED Display is finely designed and produced, it create different shape and perform high quality image and video source, to fulfill the requirement of rental design.