Soft LED display panel is also called soft LED screen panel or flexible LED diplay panel, the main feature is that the panel is very soft and flexible, the panel can be bend, waggled, swayed, swing and twisted. These panels are mainly used for making flexible LED display, creative LED display and irregular shape LED display such as fan-shaped, cylinder, cube and more.
As the video in the above showed, soft LED display panel is made with special silicone frame mask to make the panel is ultra soft and flexible, and the silicone mask uses twelve strong magnets embed into the edge of panel, so the total panel can be adsorbed onto the surface of the LED display cabinet which is designed with metal material. In the meantime, because of particularity of panel material, soft LED screen panel is only used for indoor application, that is to say, the panel can not be used for outdoor environment because the pane is hard to meet the IP65 waterproof level. At present, the UNIT soft LED display module only contains a variety of pixel pitches: P2.5mm, P3.076mm, P3mm, P4mm. They all have the following common characteristics: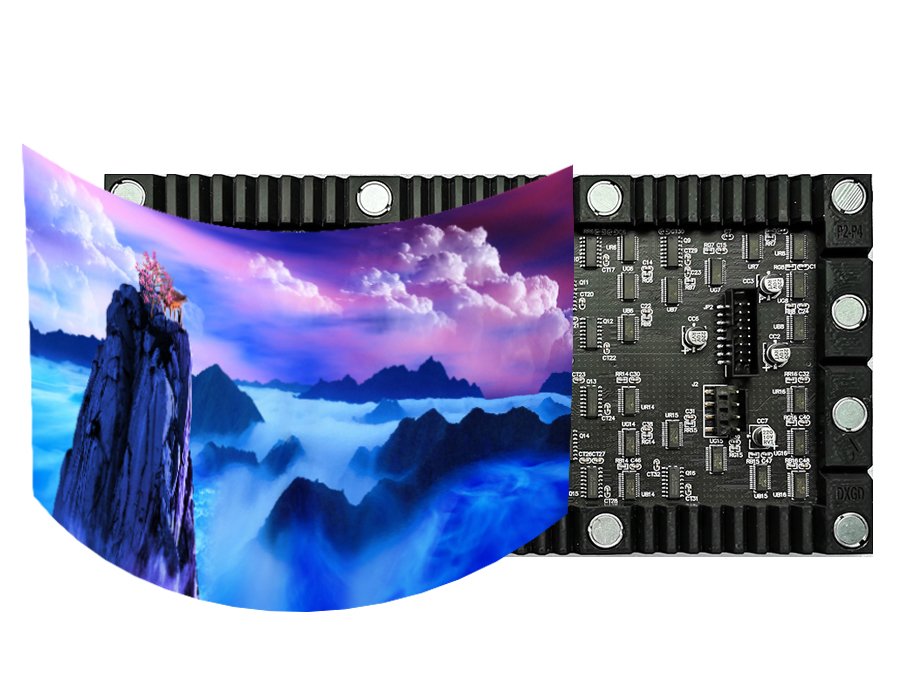 Features of Soft LED display Panel
◆  Mask & Frame: Special silicone material to make the panel is soft, flexible and can be designed to any shape LED display as customer's need.
◆  Strong Magnets: With 12 strong magnets scattered over the 4 sides of the panel to make the panel can stick to metal structure easily and tightly.
◆  LED: Pure Black SMD2121 3in1 LED to ensure the LED panel is high definition, high refresh rate with uniformity color and vivid image.
◆  Driver IC: MBI5124 or ICN2038S Driving IC to make the LED panle is high contrast to display clear image and video.
◆  Weight: Soft LED display panel is ultra light with only 150g. Easy transportation and reduce labor and cost.
◆  Front Servie: the panel is front maintenance without any front side screw holes, the panel can be taken out easily as it is adsorbed on the cabinet using magnets.
◆  Customized Shape: soft LED display pane can be customized for any shape LED display as customer's demands.
4 key Characteristics
◆  Silicone frame & mask
◆  High Flexibility
◆  Ultra-thin, Ultra Light
◆  Strong Magnets
1. Silicone frame & mask
EAGER Soft LED display panel utilize high quality supple and sturdy silicone to design, the whole panel can be curved, arch or bend with 0 – 45 degree, and the panel can be shaped into a curve or angle to design the wanted shape LED display as you need.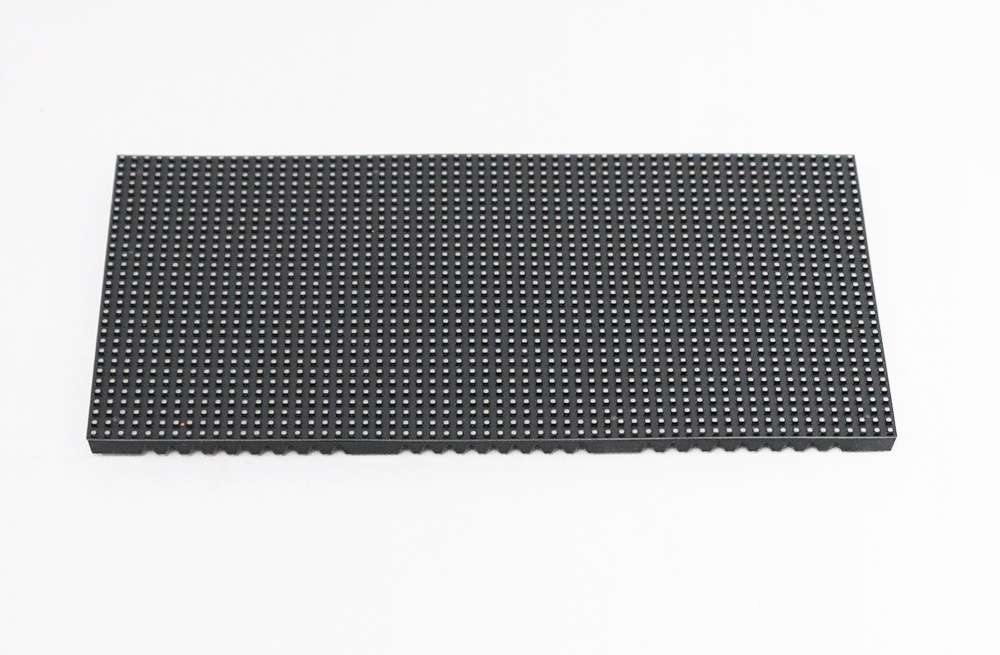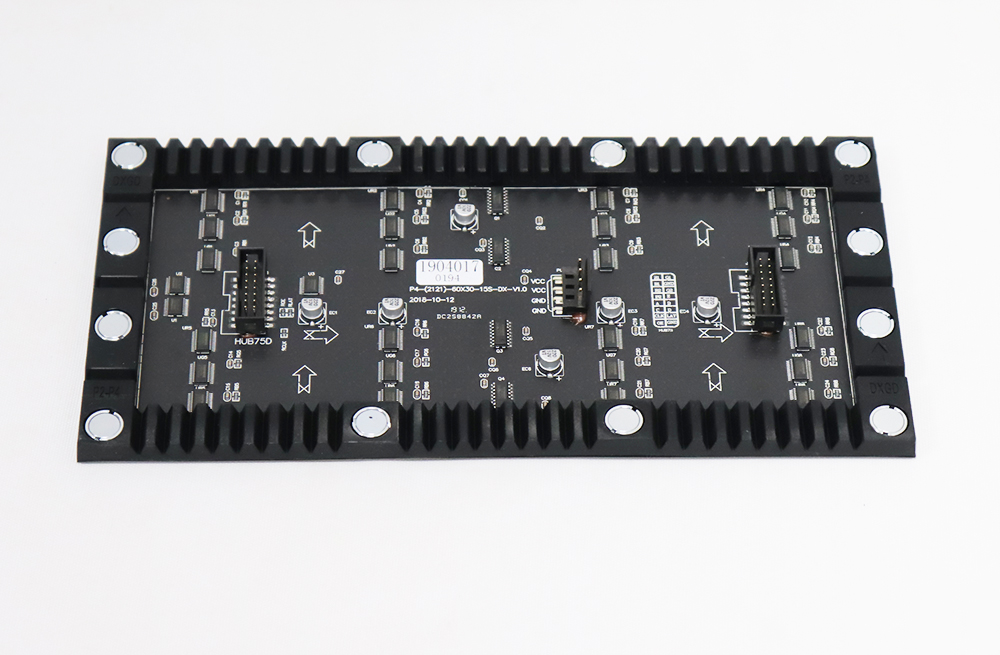 2: High Flexibility
With all said above in the first feature, the soft LED display panel is made of soft rubber, which make the panel with high flexibility, can be assembled freely and has the ability to be bend and cured without any LED lamps are damaged.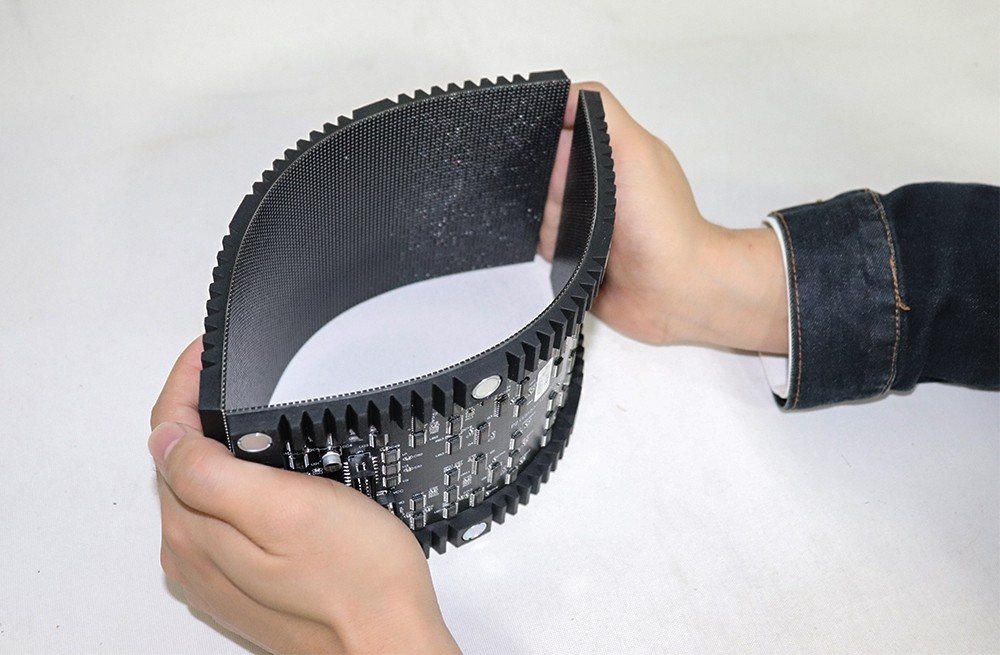 3: Ultra-thin, Ultra Light
The weight of soft LED display panel is only 150g and the thickness of LED panel is only 6mm, super thin and super light for easy transport and carriage.In the meantime, it also save you labor, time and cost greatly.
4: Strong Magnets
EAGER soft LED display panel adopts strong magnets embedded arround the panel, this feature of high magnetic to make the soft LED screen panel can be attached on the metal cabinet and help them keep their shape.