Transparent LED display
, with high transparency, thin and light screen, etc., for exhibitions, airports, advertising media, chain stores, large shopping malls, corporate exhibition halls, museums, science and technology museums and other places, to make interesting and changeable product sales and advertising. Equipment support allows advertising creativity to directly hit the actual product, and can be applied wherever there is a glass curtain wall.
01 Public large buildings - outdoor transparent LED screen:
In the glass exterior wall environment of large commercial buildings such as office buildings, exhibition centers, theaters, etc.,
outdoor fixed installation transparent screens
have high transmittance, will not affect building lighting, and are light in weight, good in wind resistance, and easy to install. When it is lit, it can present a complete full-color display screen, and when it is not lit, it can present a transparent effect similar to stealth, so it is increasingly popular in the fields of building facades and glass decoration.
02 Large shopping malls - indoor transparent LED screen:
With the continuous improvement of modern living standards, the pursuit of personalization has become an important benchmark for people to show their unique personality; only a storefront image full of personality can attract consumers to stop.
Indoor fixed installation transparent display
to replace traditional store indoor advertising walls, and video ads to replace traditional print ads, making the entire store cool and pleasing to the attention of consumers.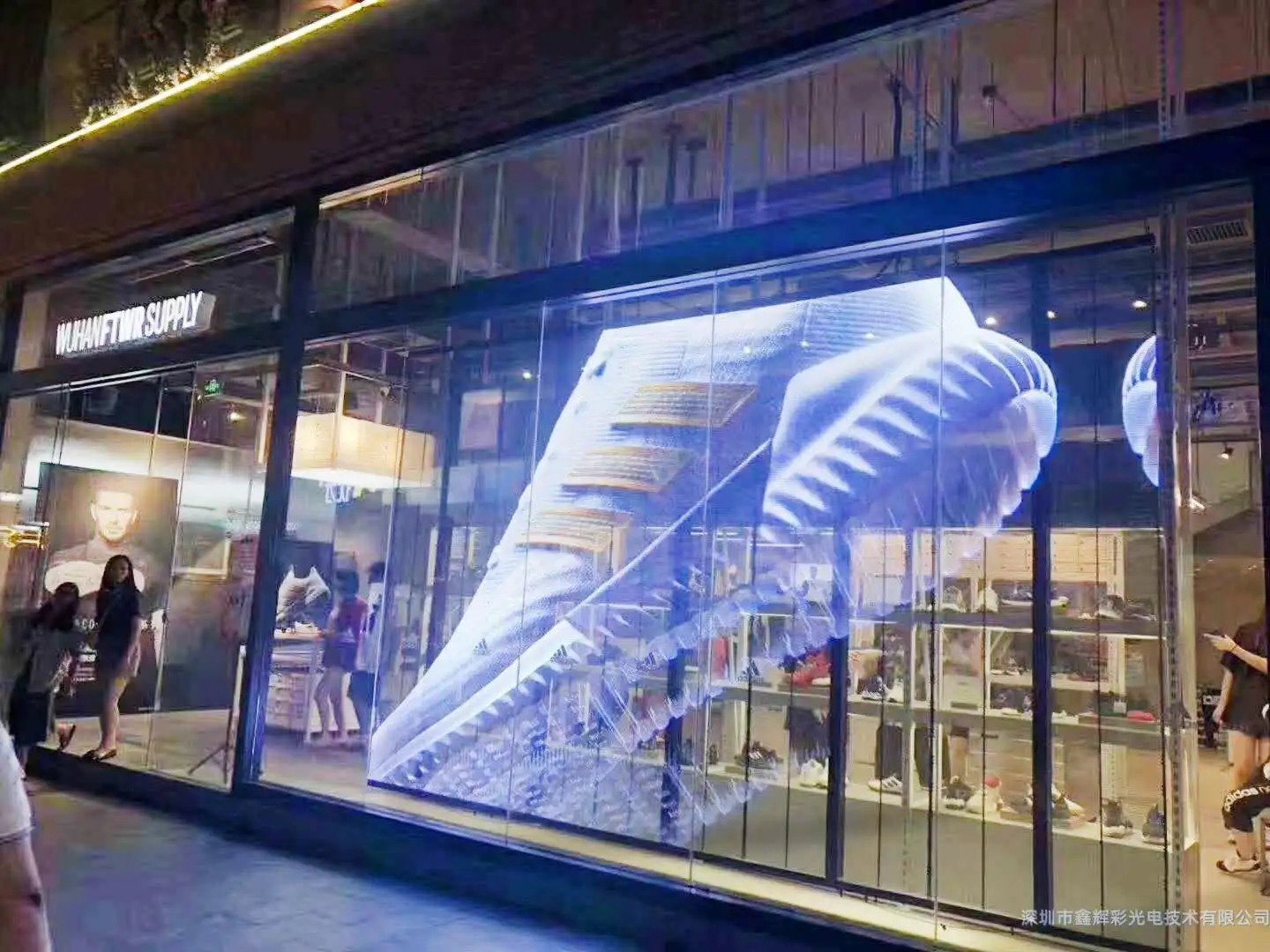 03 Large stage - rental transparent LED screen: