The development of LED display industry technology has led to an endless stream of new LED display products. As a kind of LED display LED display, indoor LED display plays a role in many indoor scenes. Indoor LED displays have been integrated into airports, shopping malls, hotels, high-speed rail, subways, cinemas, exhibitions, office buildings and other scenes. With their own advantages, combined with specific scene needs, they can accurately locate target customers and play an important role. effect.
Shopping malls are crowded with people and have the need for communication. It is recommended to use indoor
fixed LED display
. The shopping mall scene is aimed at the vast number of consumers. It is necessary to use some indoor LED displays to display the advertising content of some brands, so that consumers can receive relevant information in a timely manner. many people.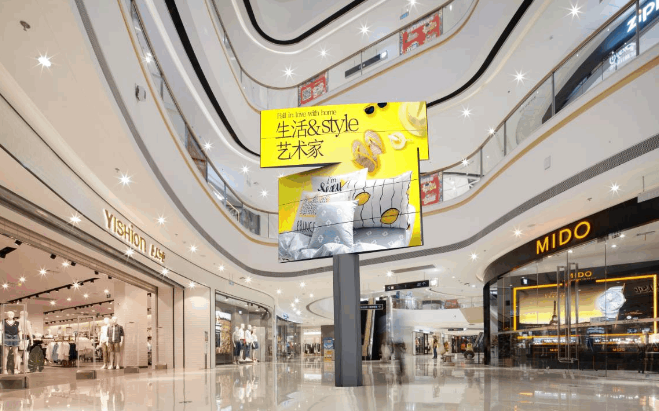 Subway or High-speed Rail Station
Subway and high-speed rail stations serve as transportation hubs, where people gather, and consumers will actively receive advertising information in this closed scene, so the value of advertising can be further enhanced. Therefore, the high-speed rail scene is a good place for advertising display. It is recommended to use
indoor HD LED screens
. The display screen has high definition and repeated dissemination, which can make the advertising content deeply rooted in the hearts of the people.
The exhibition hall itself has display needs, and it needs to vividly present the display information in various ways. At present, many exhibition halls will use indoor LED display screens for display. It is recommended to use
indoor rental LED display
to meet the display needs of the exhibition halls. exhibit.