What should I do if the LED Display is only half bright? There is no way to start. In reality, many situations like this are impossible to start at all. If we want to solve this reason, we must understand the specific reasons that cause the LED display to be half off and half off, and then analyze and troubleshoot through reasonable steps. Solve the problem at the source. There are usually the following reasons that cause the LED display to be half bright, and the troubleshooting methods are as follows: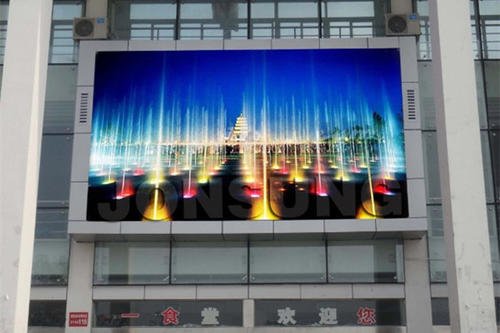 1. The line is loose
(1) First, check whether the serial port cable used to connect to the controller is loose or has fallen off. (If it turns black during the initial loading process, it is probably because the communication line was interrupted due to the loosening of the communication line during the communication process. Therefore, the screen turns black. Check it out first, but this is important to solve the problem quickly.
(2) Check and confirm whether the HUB distribution board connected to the LED Screen and the main control card is tightly connected and whether it is inserted backwards.
2. Power supply problem
Please make sure that all hardware including the control system is powered on correctly. Whether the power light is flashing, whether the power supply is faulty, it is worth noting that this phenomenon is usually easy to occur when using a low-quality power supply.
3. LED unit board connection problem
(1) The longitudinal direction of several consecutive boards is not bright, check whether the power supply of this column is normal.
(2) If several consecutive boards do not light up in the horizontal direction, check whether the cable connection between the normal unit board and the abnormal unit board is connected; or whether the chip is normal.
4. software settings or lamp problems
If there is a clear separation between the two, the possibility of software or settings is high; if the transition between the two is even, it may be a lamp problem. The above are the reasons and solutions for the LED Display that is half on and half off, and the most likely causes are investigated one by one and quickly located. If it is due to a hardware failure or the problem cannot be confirmed, please contact us for technical support.