Determine the area required for the screen according to the best viewing distance point, and the best distance for the resolution "40000 pixels/m2" is 5-50 meters; the most advanced 16-bit data interface is used to further improve the clarity of the screen.
The brightness of the screen is designed above 2500cd/m2, which not only ensures that the indoor full-color LED display has vivid colors and clear images in normal use, but also ensures that the LED display has sufficient brightness and The video image is vivid and clear.
Select the self-designed control system, and conduct 240-hour uninterrupted power-on aging screening, and then select a highly reliable control system. Moreover, dual redundant hot backup is adopted in the control mode. Once a problem occurs, it will be connected to another signal line immediately to continue to work normally and connect smoothly.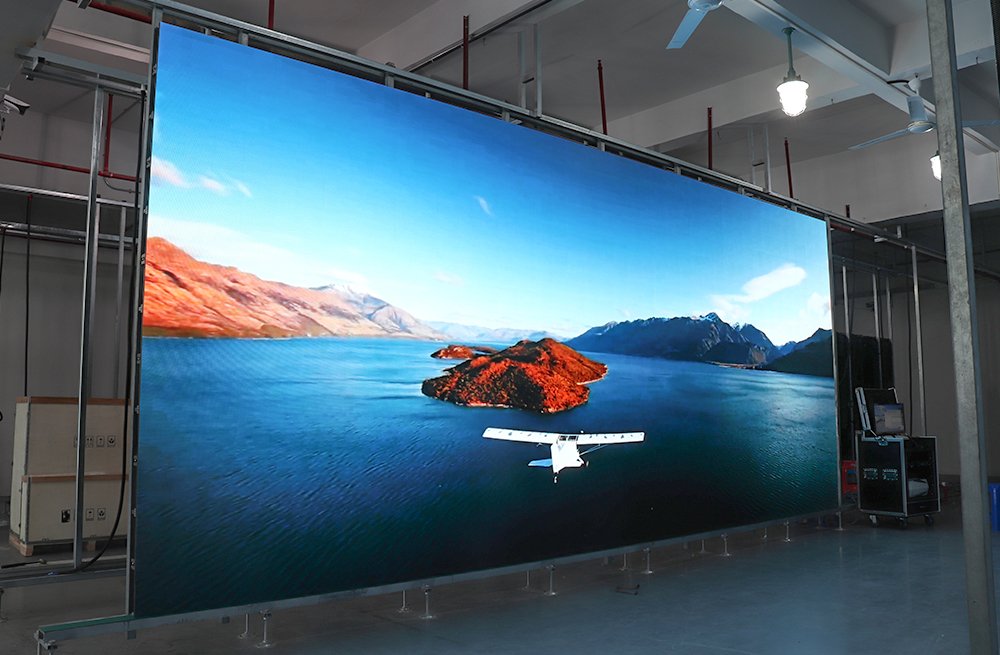 All raw materials of the LED display are selected from famous brand high-quality products, and the most important LED lights are high-quality LED lights.
5. Three-level product aging process
Firstly, the modules produced by the automated assembly line are energized and aged for 24 hours, and then a single box is energized and aged for 48 hours. Finally, the finished display screen assembled on site is simulated for 72 hours of continuous energized aging. Only after passing the pass can it be delivered to the site for assembly.
6. Product quality control
All products are manufactured in strict accordance with ISO9001-2000 quality certification system documents. (See the quality certification certificate), will be tested in strict accordance with the waterproof level IP65, to achieve a complete waterproof effect.