LED Curved Display screen refers to the LED display screen customized according to this shape in order to meet the needs of various shapes and applications. A large-size LED display is composed of many single LED displays. A single LED display is composed of a cabinet and multiple display modules. The cabinet can be customized according to requirements, and the size of the modules is also various, so that it is easier to customize according to different scene requirements Curved LED display.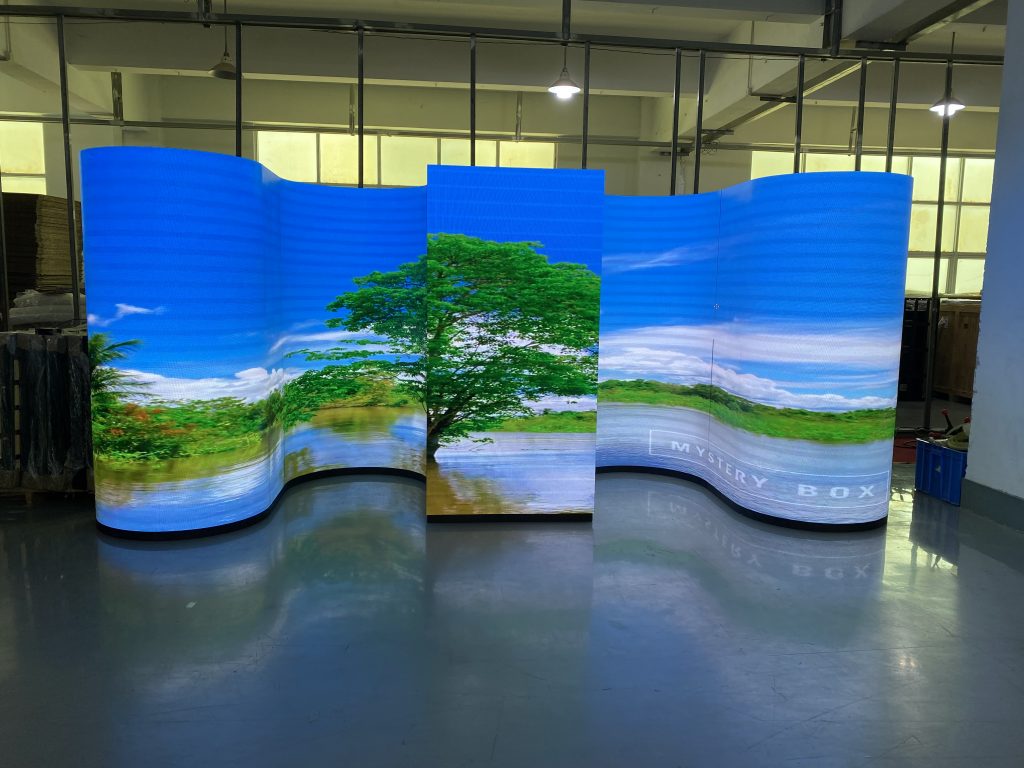 Among all LED display modules, flexible LED modules can be manufactured into LED curved displays. The Flexible LED Module can withstand large bending, and there are multiple installation methods, which can better meet the personalized design. Flexible LED modules with pixel pitches P1.66, P1.875, P2, P2.5, P3, P3.076, P4. The flexible LED module is light, thin, and flexible. The light source is made of high-quality anti-glare black LED lights. The display quality is good and the product runs stably.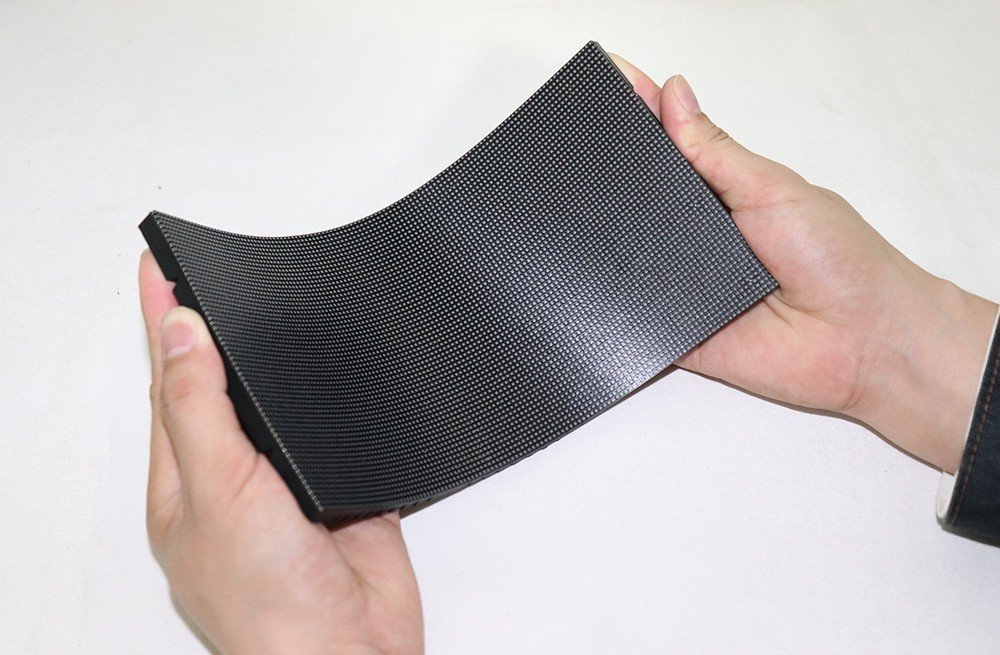 With the continuous development of the modern economy, people's individual requirements for LED displays are getting higher and higher, and there is an increasing demand for LED displays of various shapes, such as hanging screens and spherical screens used in shopping malls. And so on, these can be the application of LED curved display screen.
There are a variety of installation methods for curved LED displays, such as floor-standing, suspended, embedded, and hoisting. Different installation methods display different display effects. And now many indoor places also need to be applied to curved LED displays, such as museums, science and technology museums, and corporate display centers. It can be seen that the market demand for curved LED displays will increase with the expansion of users' personalized needs.