Some time ago , a customer from Algeria ordered a P5.2-10.4 rear maintenance outdoor transparent curved LED screen from us. Recently , we received a product video from him. The size of the led screen in the picture below is 10 meters wide x 11.5 meters high. This led screen has a curved design, which fully meets the needs of customers and makes the display more effective. He is very satisfied with this led display.
Every customer's satisfaction is the driving force of our efforts and our greatest achievement. We are very honored to receive compliments from customers, which further strengthens EagerLED's determination to provide customers with high-quality services.
First, let's take a look at the features of this P5.2-10.4 rear maintenance outdoor transparent curved led screen. This product uses high-quality LED lamp beads, which is comparable to indoor products in terms of display effect. It has high brightness, high contrast, and high saturation, which can present the details of the picture to the maximum extent, and can maintain a clear and bright display effect even in the case of sufficient outdoor light.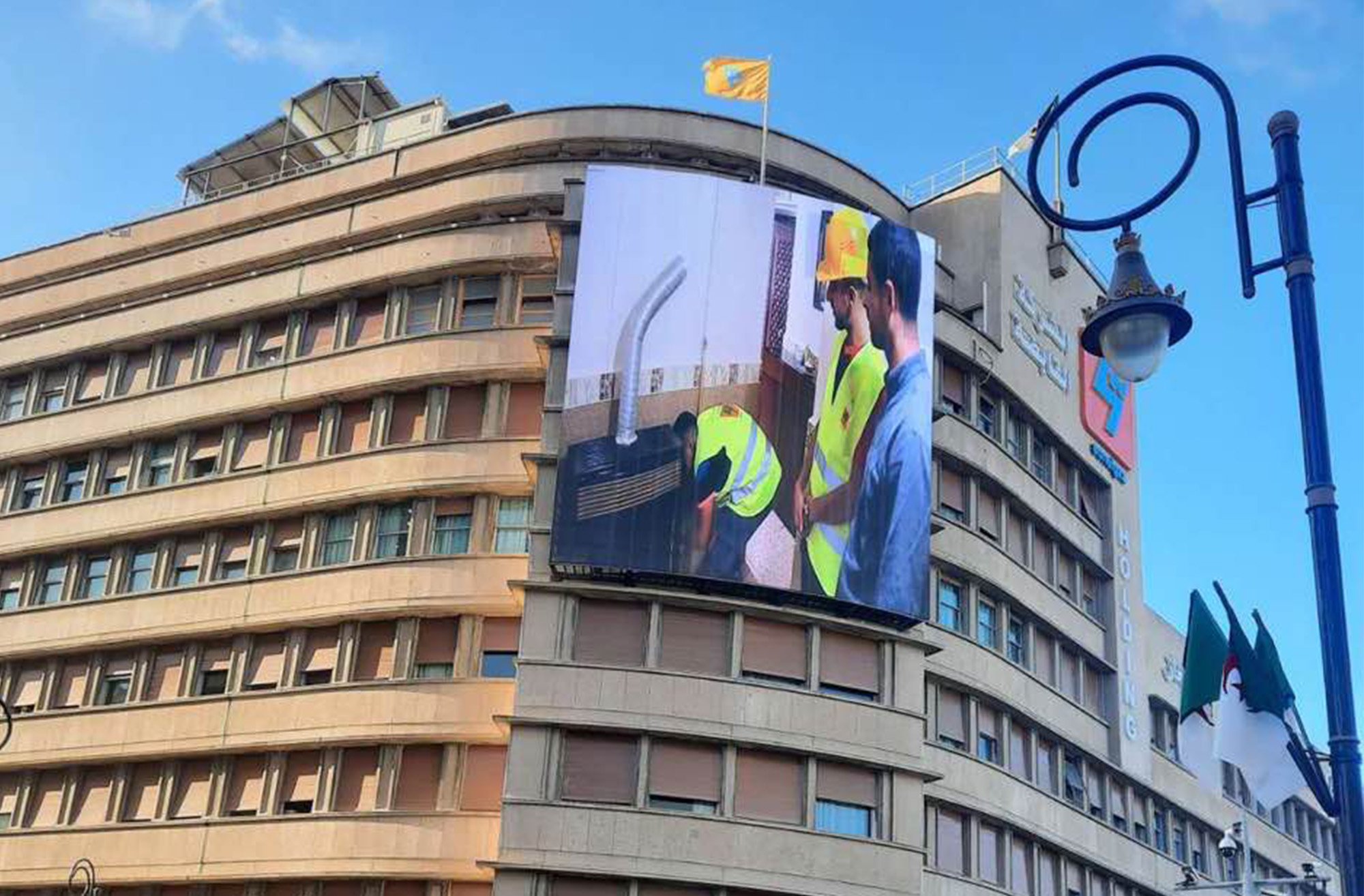 Secondly, the curved design of the led screen is unique, making full use of the space, making the led screen better adapt to various applications, and can also create a more visually impactful image for customers' commercial advertisements. At the same time, the led screen has perfect transparency, does not hinder people's sight of the building itself, makes the whole building more beautiful, and creates better conditions for the promotion of advertising effects.
In addition, the product adopts rear maintenance design, which is very convenient for maintenance. Just open the service door at the back of the screen to easily complete the maintenance of the screen without dismantling the entire screen, which saves time and effort and is more practical.
Finally, for customers from Algeria, the led screen has very high requirements for outdoor resistance . In this regard, the led screen also has a very good performance. Using high-strength materials and a more stable installation method, it can withstand the test of various climates, ensure the stable display of advertising images, and effectively extend the service life of the screen.
In general, the P5.2-10.4 rear maintenance outdoor transparent curved screen is a high-quality LED display screen, suitable for wide application in outdoor environments. Feedback from customer videos shows that this product offers a great display, beautiful design and easy maintenance, which we are very proud of.