EagerLED LED display company organized a doubles badminton match, aiming to test the tacit understanding of the team and increase the tacit understanding and cohesion among colleagues. This competition has been actively participated by all employees of the company, and everyone is enthusiastically involved in the competition, which not only provides a chance for everyone to relax, but also further narrows the distance between colleagues.
      First of all, the doubles badminton game is a team event that requires close cooperation among players and quick responses in a short period of time. This form of competition can exercise the tacit understanding and cooperation ability of the team, and test everyone's communication and coordination skills. Through the competition, employees need to cooperate and trust each other in order to achieve good results. This kind of exercise helps to enhance team awareness, cultivate everyone's habit of cooperation, and lay a solid foundation for future work.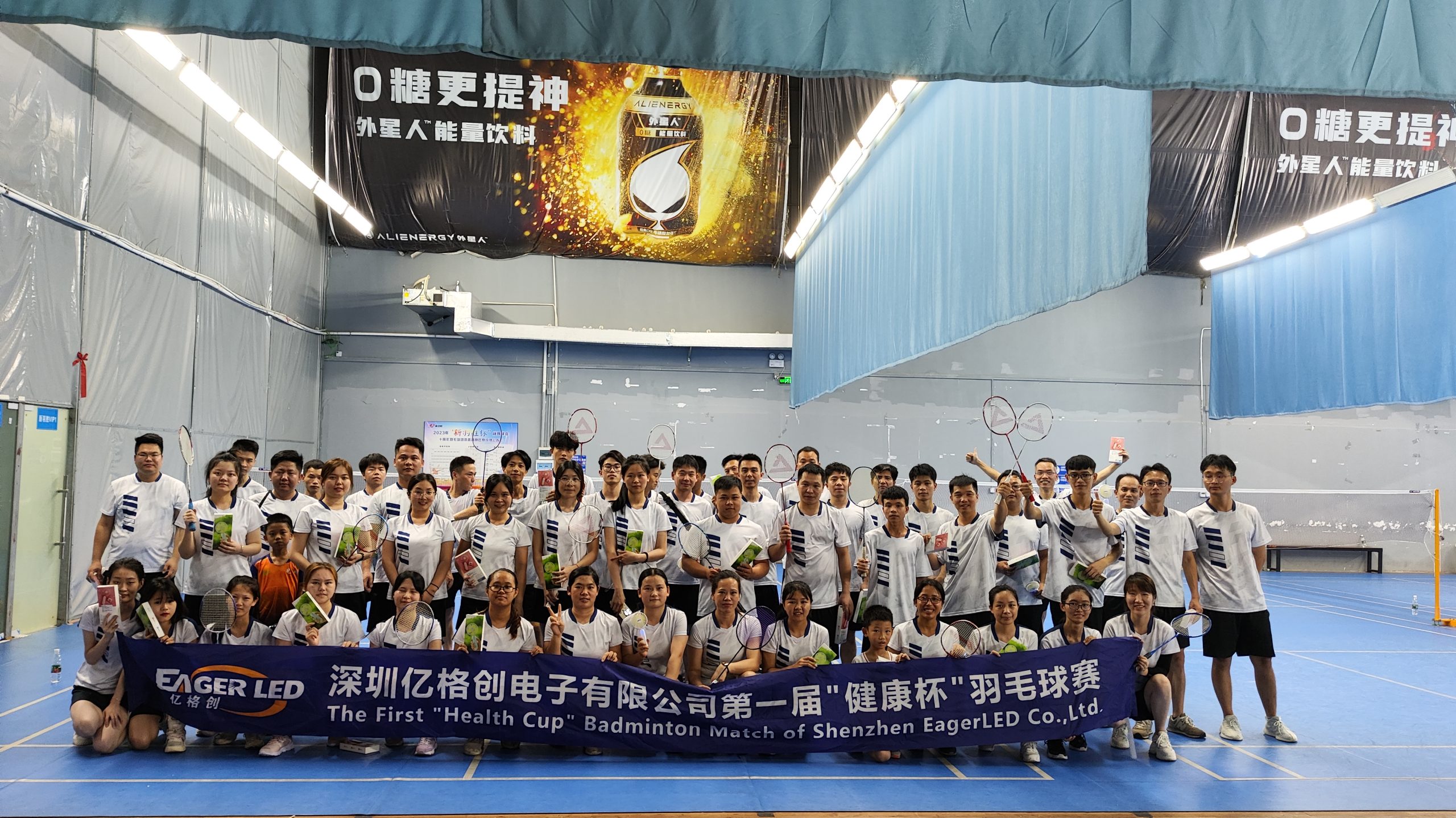 Secondly, this competition has increased the tacit understanding and cohesion among colleagues. In daily work, employees in different departments may have little contact with each other and do not know each other well. By participating in the doubles badminton competition, employees can better understand each other and increase mutual understanding. Everyone cheered and encouraged each other during the competition, supported and cooperated with each other, which made the relationship between each other closer. Such activities not only shorten the distance between each other, but also lay a good foundation for future work cooperation.
      Most importantly, everyone took it very seriously during the game. Every employee is full of passion and sense of competition, trying to show their own strength. Even if the opponent is strong, he can persist in his efforts and never give up a single minute. The employees who participated in the competition showed extraordinary perseverance and determination. They not only won honor for themselves, but also added luster to the whole team. This positive attitude is not only reflected in the competition, but will also be carried over to the work, maintaining a persistent and hardworking attitude in the face of difficulties and challenges.
      In a word, the doubles badminton match organized by EagerLED LED Display Factory provides employees with an opportunity to exercise teamwork and enhance cohesion. Through the competition, everyone got to know each other better, increased tacit understanding and trust, and at the same time showed their strength and perseverance. This kind of activity not only promotes positive interaction between employees, but also creates a closer team relationship for the company. We believe that through such competitions and activities, EagerLED LED screen manufacturers will be able to grow stronger and achieve more achievements in the future.