Thanks to Kenyan customers for their feedback on our outdoor EA500C3 rental screen! We are extremely honored and grateful for their recognition and support of our products.
      Our EA500C3 rental LED screen has a unique design with two quick locks on the left and right sides to ensure faster assembly and better screen flatness. This design can greatly improve installation efficiency and save more valuable time. At the same time, the high-precision curve lock design solves the problem that the old-fashioned curve lock is difficult to use in the past. The rotation control is more precise, the operation is more convenient, and the curve degree can be adjusted quickly to achieve a perfect display on the screen.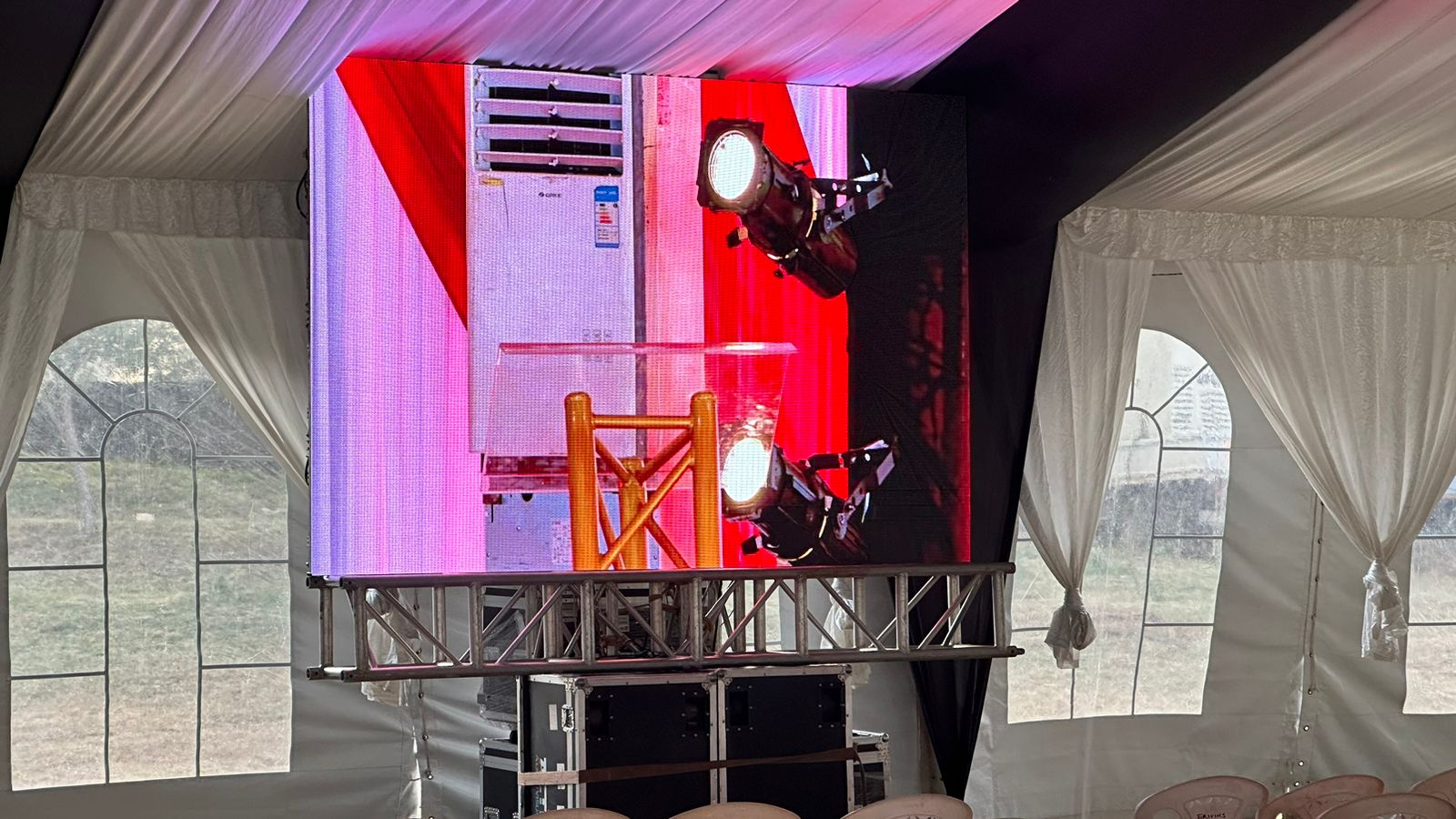 EA500C3 rental LED screen is not only innovative in installation, but also shows excellent performance in curved surface installation. The screen is made of durable and beautiful materials, which can be bent according to the needs of customers to achieve more flexible and diverse application scenarios. Whether it is indoor or outdoor activities, whether it is large-scale concerts, sports events or outdoor advertisements, the EA500C3 rental screen can show excellent effects and bring the best visual experience to the audience.
      Customer feedback is very important to us. Their affirmation of products is not only a recognition of our work, but also a kind of spur and motivation, which motivates us to continuously pursue excellence, continuous improvement and innovation, and provide customers with better products and services.
      Thanks again to Kenyan customers for their recognition of our products. We will continue to work hard to continuously improve product quality and technical level to provide customers with better LED display solutions. If you have any questions or needs, please feel free to contact us. Our team is here to help and support you.