Outdoor front service LED displays are a popular choice for a variety of applications, including advertising, entertainment, and public information. These displays are designed to withstand harsh weather conditions and provide high-quality image and videos in all lighting conditions.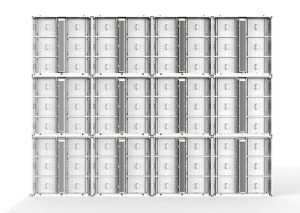 Here are some of the key factors that contribute to the durability and performance of Outdoor Front Service LED Displays:
Brightness: These displays need to be bright enough to be seen in direct sunlight. Typical brightness levels for outdoor LED display range from 5,000 to 10,000 nits.
Weather resistant: They need to be able to withstand rain, snow, wind, and extreme temperatures. They should be waterproof and dustproof, and they should have a rugged and durable housing.
Wide viewing angle: These displays need to be visible from a wide range of angles. This is especially important for applications such as advertising, where the display needs to be seen by people walking by or driving by.
Energy efficiency: Outdoor LED displays need to be energy-efficient in order to minimize operating costs.
Long lifespan: Outdoor LED displays need to have a long lifespan in order to be cost-effective. Typical lifespans for outdoor LED displays range from 10 to 15 years.
In addition to their durability and performance, outdoor front service LED displays can also be used to create stunning and Creative LED Displays. For example, they can be used to create animated graphics, video walls, and interactive displays. These displays can be used to attract attention, engage viewers, and communicate messages in a visually appealing way.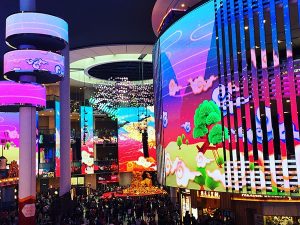 Overall, these LED displays are a powerful tool that can be used to create memorable and impactful experiences. They are a versatile and reliable solution for a variety of applications, and they offer the potential to create truly creative and engaging displays.