Flexible LED screen is also called flexible LED display or flexible LED screen. The main feature of these LED displays is that the LED panels are soft and flexible. Compared with indoor fixed LED screens and outdoor rental LED screens, flexible LED screens can be designed to roll, bend, and swing, and can be made into any shape of LED splicing screen at will.
      As a flexible LED screen manufacturer, our flexible LED display has high protection ability such as high waterproof and dustproof, high standard visual performance such as high brightness and high contrast, and unique flexibility, which can build various creative LED displays! If you are looking for a flexible LED screen supplier, EagerLED is your best choice!
1.What is a flexible LED display?
      LED flexible screen is also called soft module LED display. It is made of a special flexible material, which has strong flexibility and a wide range of applications. With the development of display technology, more and more application places need to install LED displays for advertising or knowledge dissemination, while ordinary LED displays are limited by many specific places and cannot meet more special application scenarios For example, cylindrical screens used in shopping malls, LED displays of various special shapes, etc., the development of flexible LED screens has made up for this shortcoming, allowing more special application places to install LED displays.
2.EgerLED flexible LED display features
High flexibility
      Using flexible material circuit boards and silicone masks, you can design different shapes, effects, types and radians at will, and make any shape of LED video wall as you like . Compared with the traditional LED display, the flexibility of the flexible LED display is more excellent, and the size and appearance can be adjusted freely to meet the application of various singular shape designs. You can use our flexible LED modules to build creative LED screens in many shapes.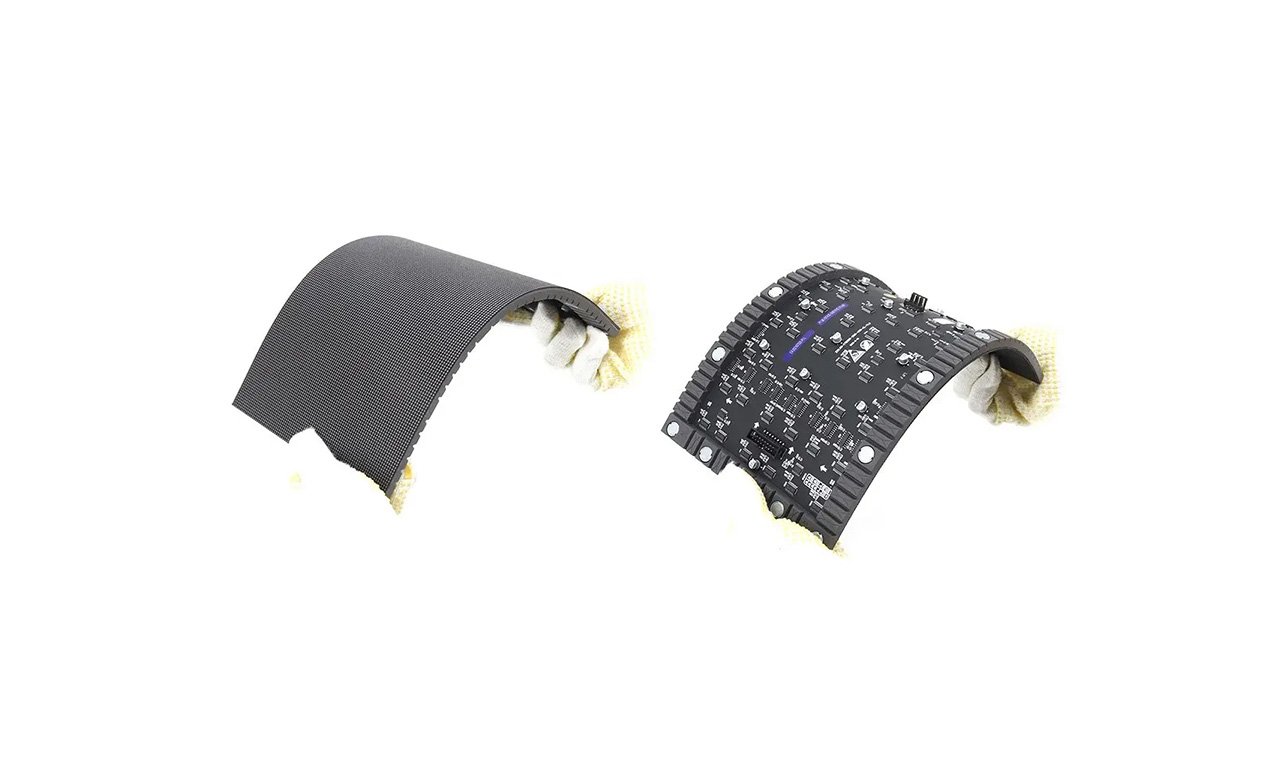 Ultra-thin and ultra-light
      The thickness of the flexible LED module is only 8.6mm. The thickness of the flexible LED display is only about 10mm, and the ultra-thin design takes up less space. The characteristics of softness and lightness reduce the bearing capacity of the LED display. It is more convenient for installation and transportation.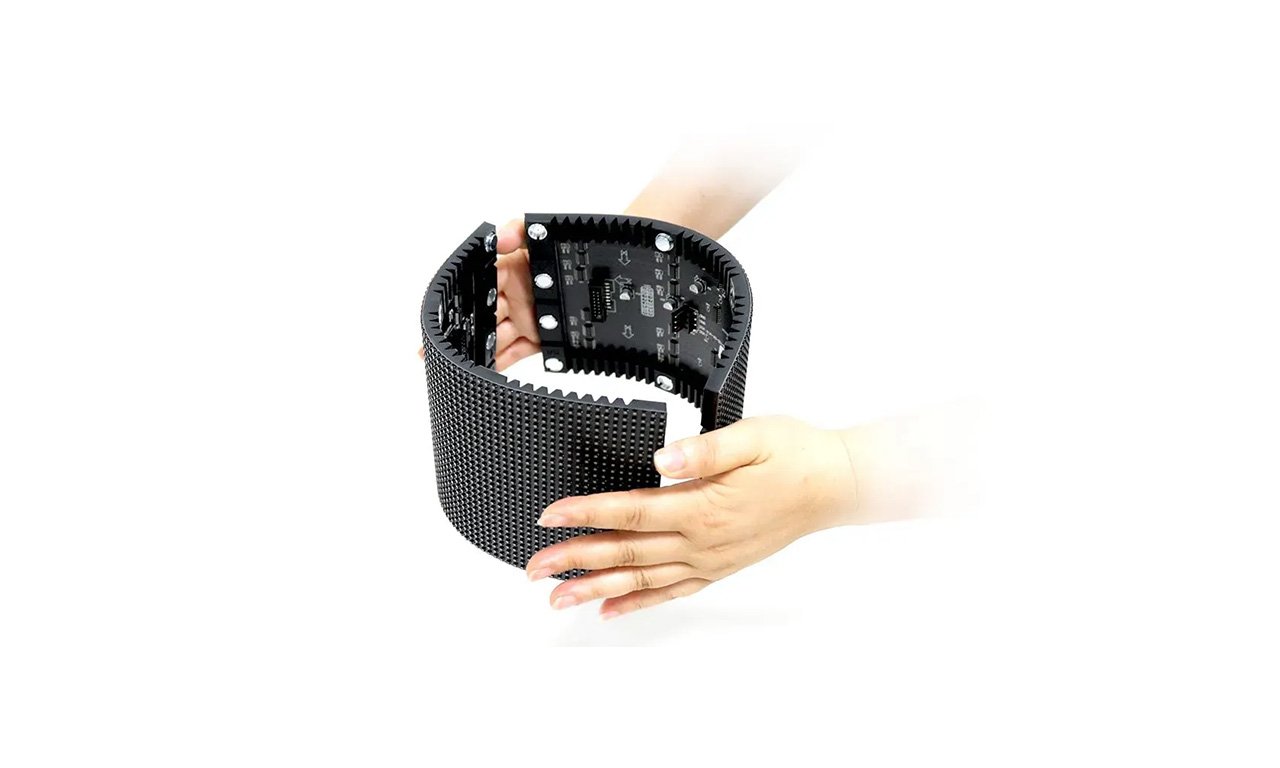 Front service design
      EgerLED flexible screen adopts strong magnetic magnets, so that the flexible LED display can be repaired at the front end. It is very simple and convenient to install and operate.
Shape customization
      EagerLED flexible LED display can be customized in any shape according to customer needs, such as: cylindrical LED display, curved LED display, wavy LED display, etc.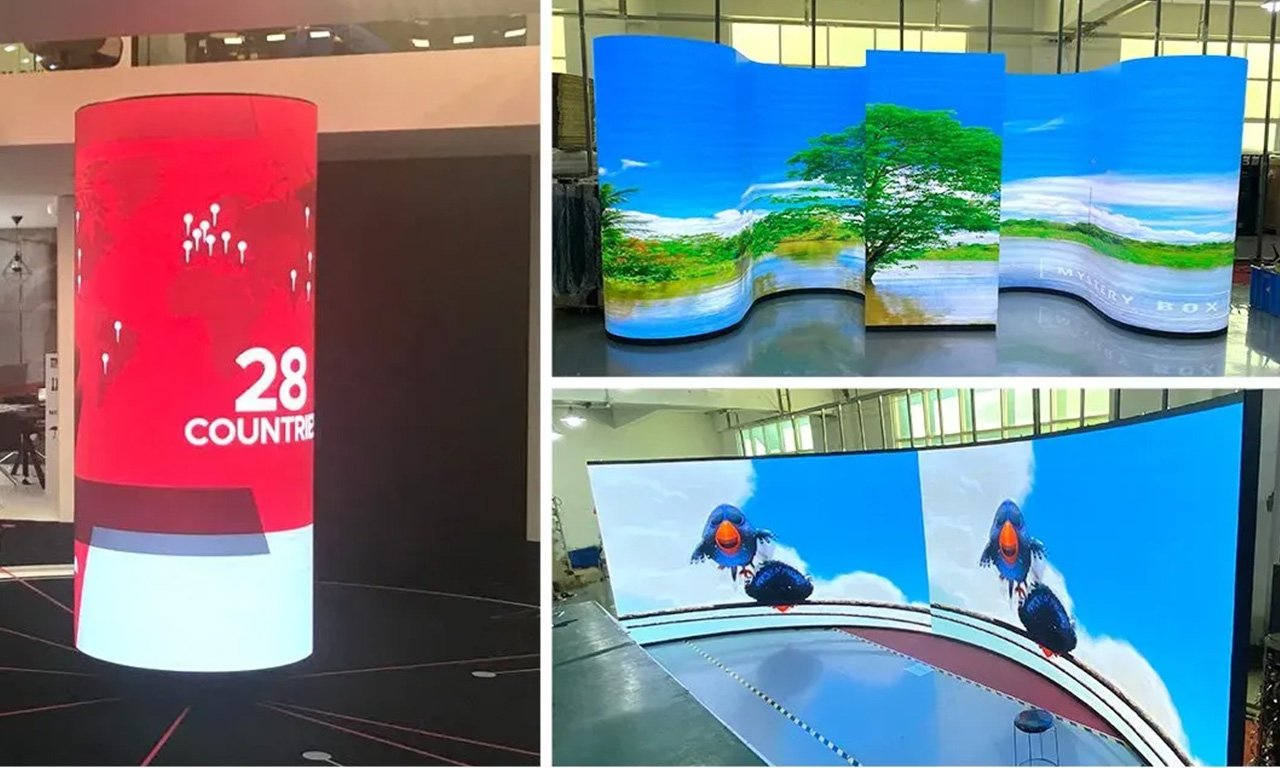 Wide range of applications
      Flexible LED displays can be used in various fields and applications, such as shopping malls, shopping malls, bars, discotheques, stages, indoor buildings, outdoor buildings, TV, exhibitions, performances. Especially for various irregular buildings, EagerLED flexible LED screen is very suitable.
3.Flexible LED Panel EgerLED Solution
P1.875mm
Pixel pitch: 1.875mm
Module size: 240 x 120mm
Resolution: 128 x 64 dots
P2mm
Pixel pitch:2mm
Module size: 240 x 120mm
Resolution: 120 x 60 dots
P3mm
Pixel pitch:3mm
Module size: 240 x 120mm
Resolution: 80 x 40 dots
P4mm
Pixel pitch:4mm
Module size: 240 x 120mm
Resolution: 60 x 30 dots
P5mm
Pixel pitch:5mm
Module size: 320 x 160mm
Resolution: 64 x 32 dots
4.What can flexible LED modules achieve?
      LED flexible soft module is a new type of LED display technology, which is highly flexible and deformable, and you can use it to obtain displays of the following shapes.
Curved LED display
      The curved LED display can be designed into any arc shape to form a curved screen . In exhibitions or advertisements, the screens made of curved LED flexible soft modules are more eye-catching than traditional LED LCD screens, which can meet various needs of customers.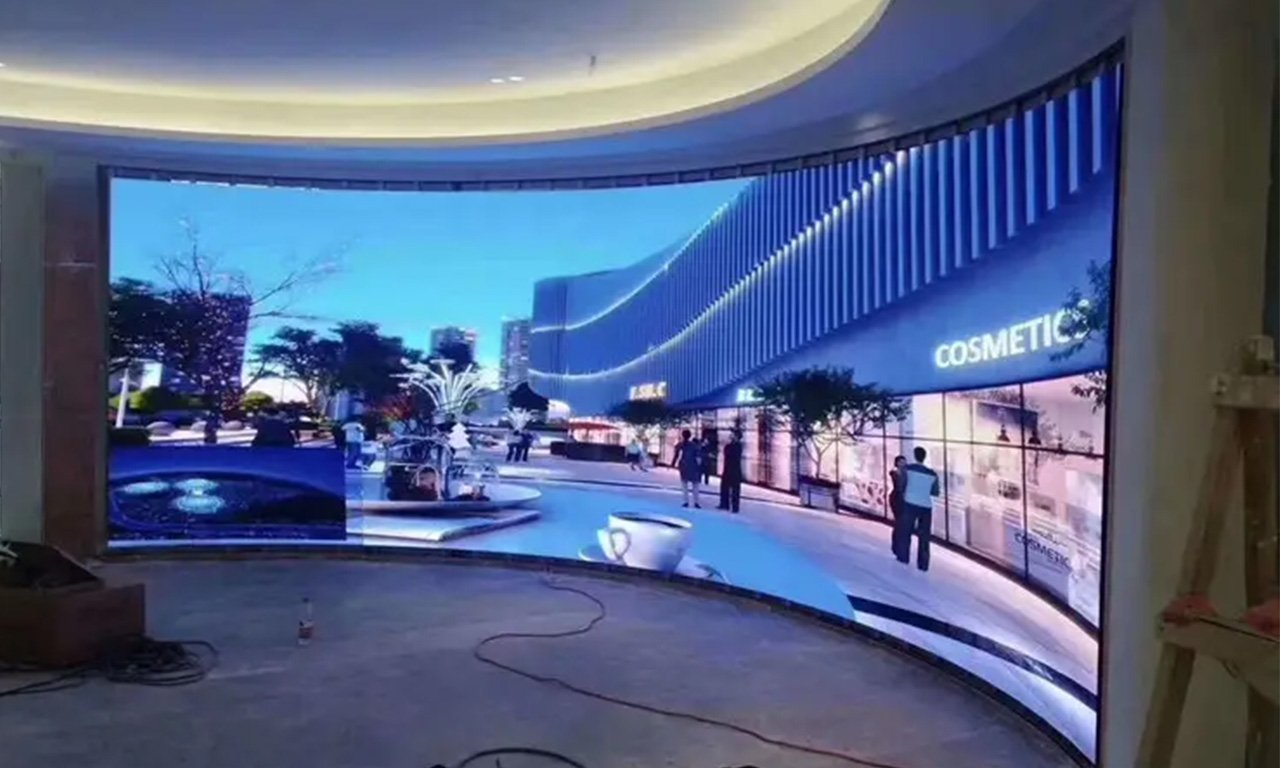 Cylindrical LED display
      Cylindrical LED display not only has high practical value but also has outstanding innovation. Its unique production method can quickly attract people's attention and appreciate images from multiple angles, making the design more dynamic and aesthetic. It is more common in hotels, conference rooms, bars and other places.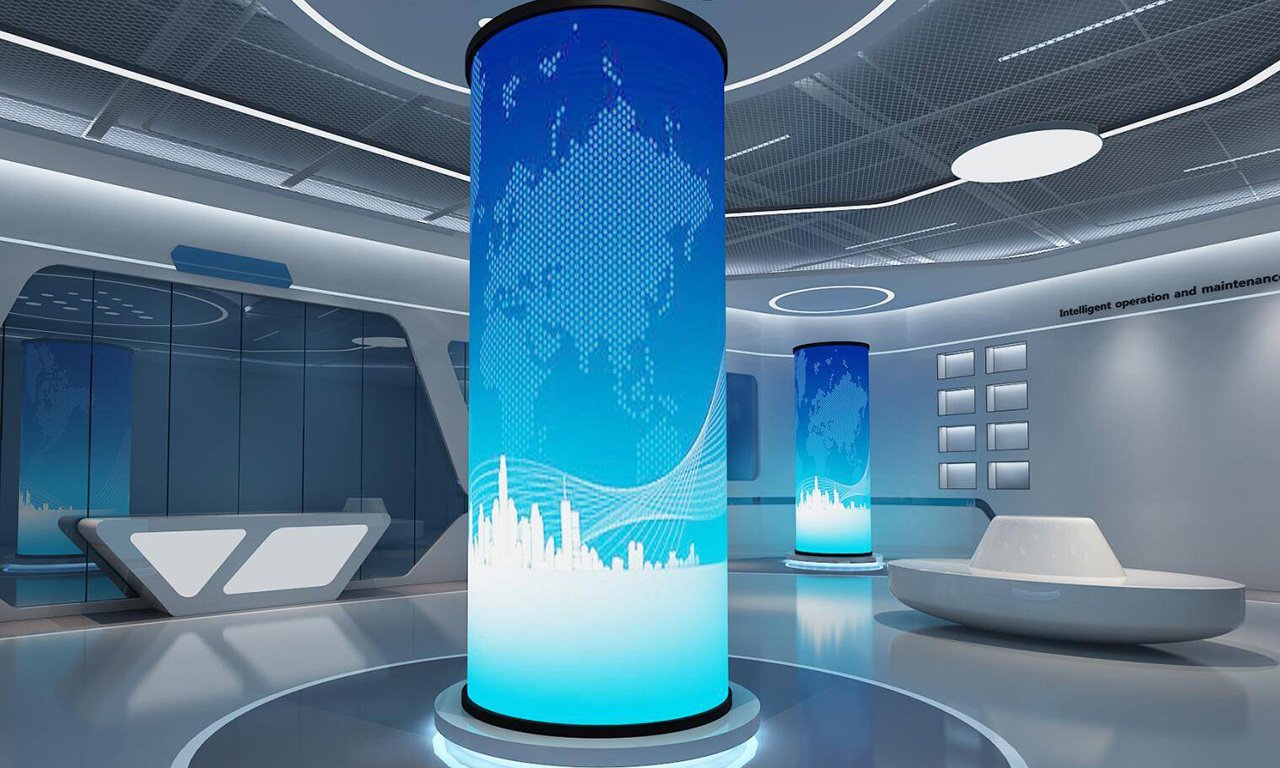 Spherical LED display
      The spherical LED display is suitable for displaying products and services, especially in commercial activities. Different sizes and shapes can highlight the brand and value of the product.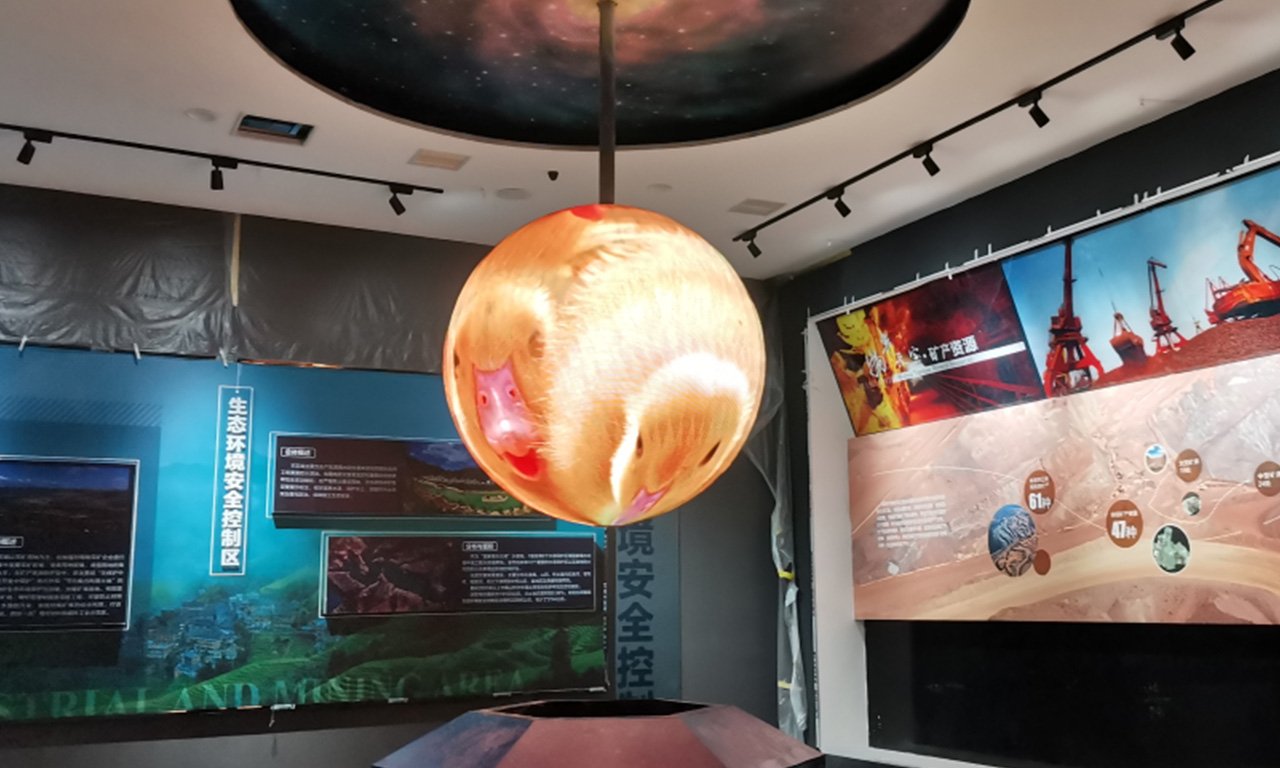 Wavy LED display
      The wave-shaped LED display can not only create unique visual effects, but also integrate design features into landscapes and public installations, making buildings and artworks more full of vitality and creativity.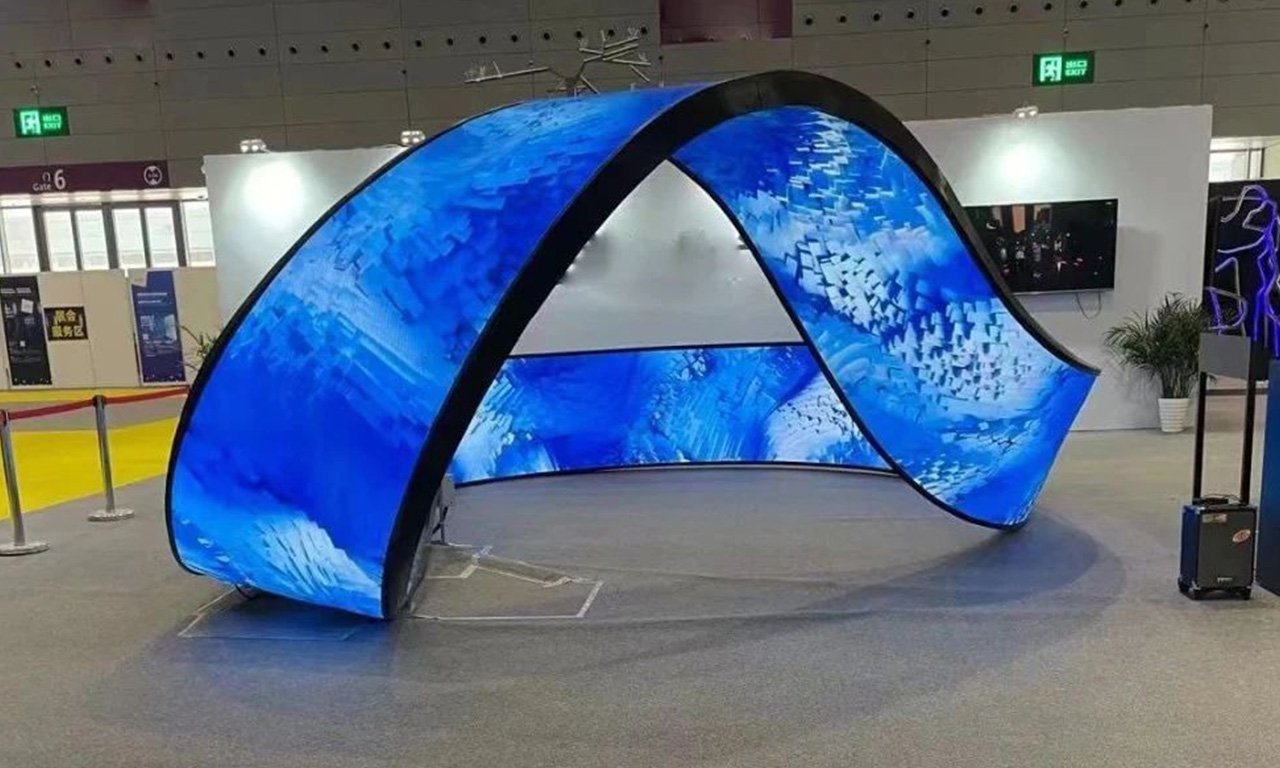 Other special shaped LED displays
      LED flexible soft modules can also be made into screens of any irregular shape, such as pentagons, rhombuses, trapezoids, etc. EgerLED has rich experience in producing creative LED displays.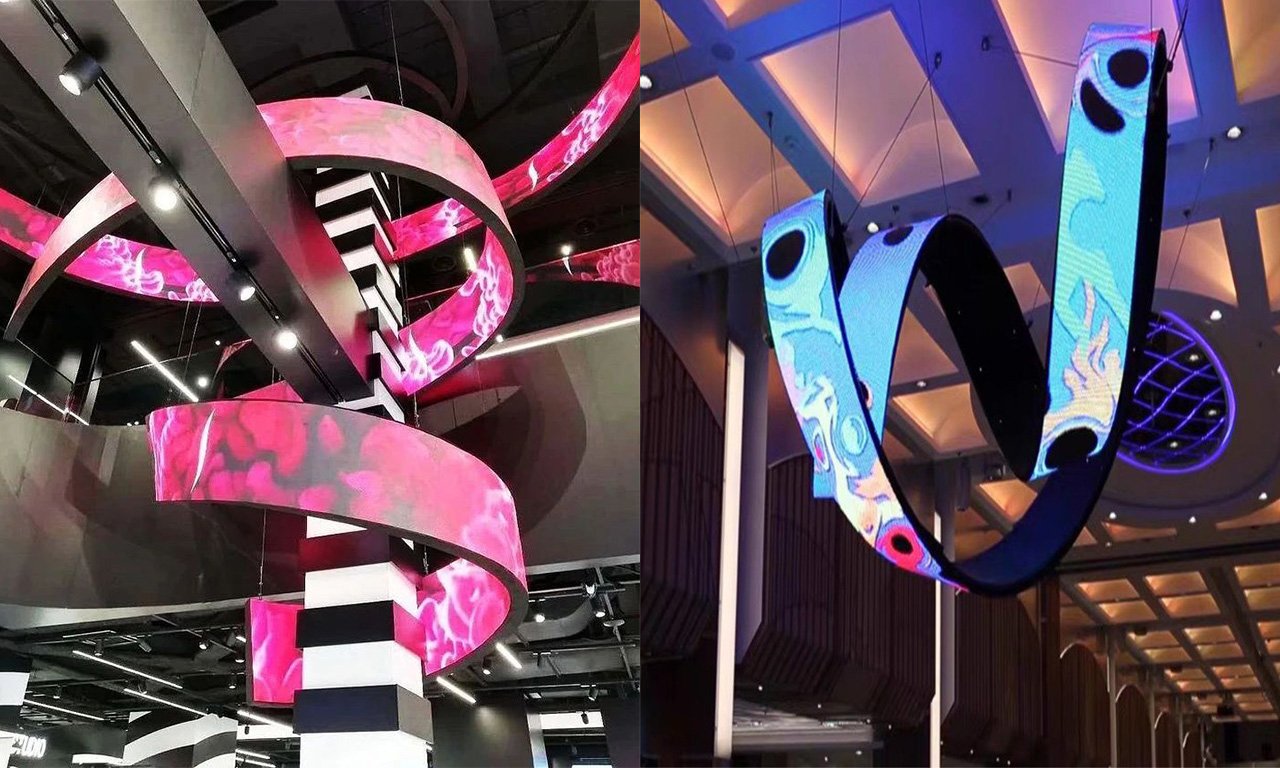 5.What are the application scenarios of flexible LED panels?
      When we go shopping, do we often see a lot of beautiful display screen decorations in different shapes? When you go to a commercial center, do you often see a lot of cylindrical display screens? Do you often see many spherical, fan-shaped or other curved display screens when you go to entertainment venues? In fact, a large part of these screens are applications of flexible LED displays.
1)Shopping malls and shopping centers
      Shopping malls are public places where crowds gather . Some LED displays of various shapes can attract customers' attention, such as LED cylindrical screens, LED spherical screens, etc. Whether it is day or night, these displays can attract more customers with bright colors and rich content. At the same time, the display screen inside the shopping mall can also be used for advertising, broadcasting various product and event promotion information, and improving sales efficiency.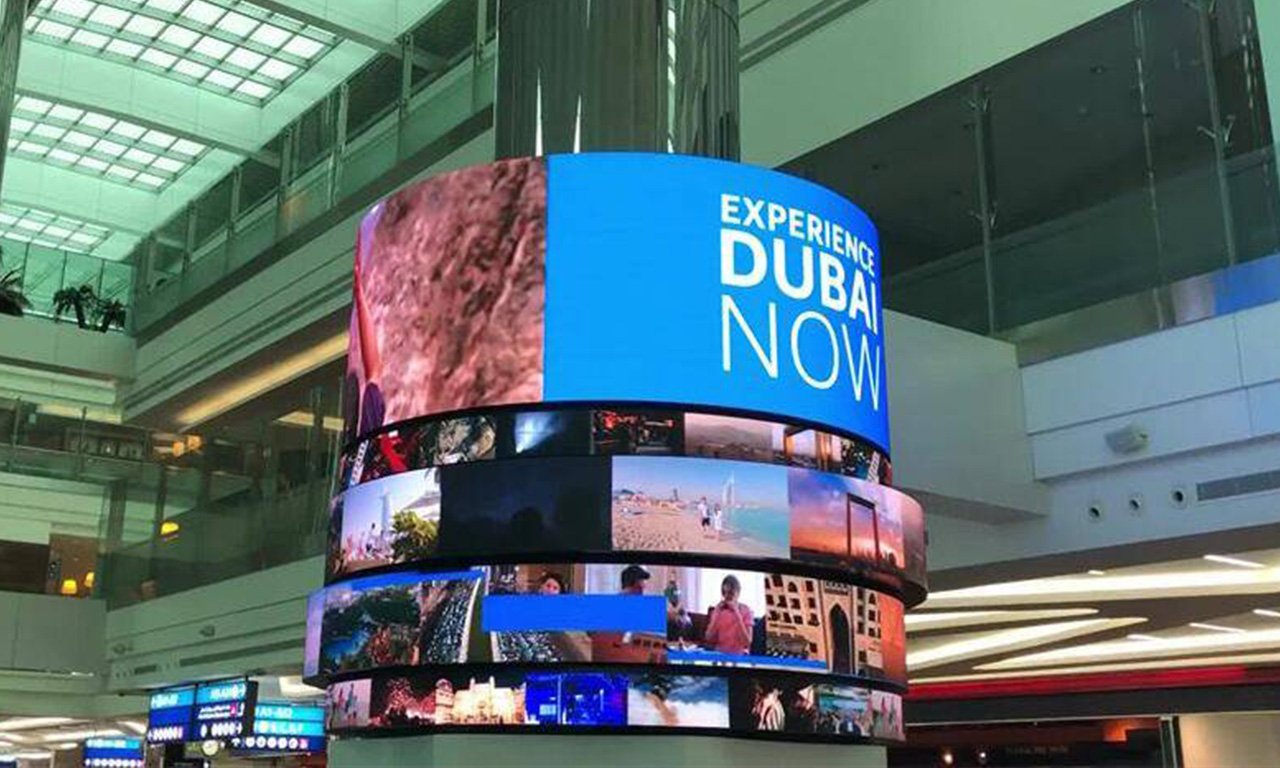 2)entertainment place
      Entertainment places pay more attention to the coordination of sound, light and shadow effects. For example, circular and oval LED displays can make the whole place more high-tech and render the atmosphere of entertainment venues .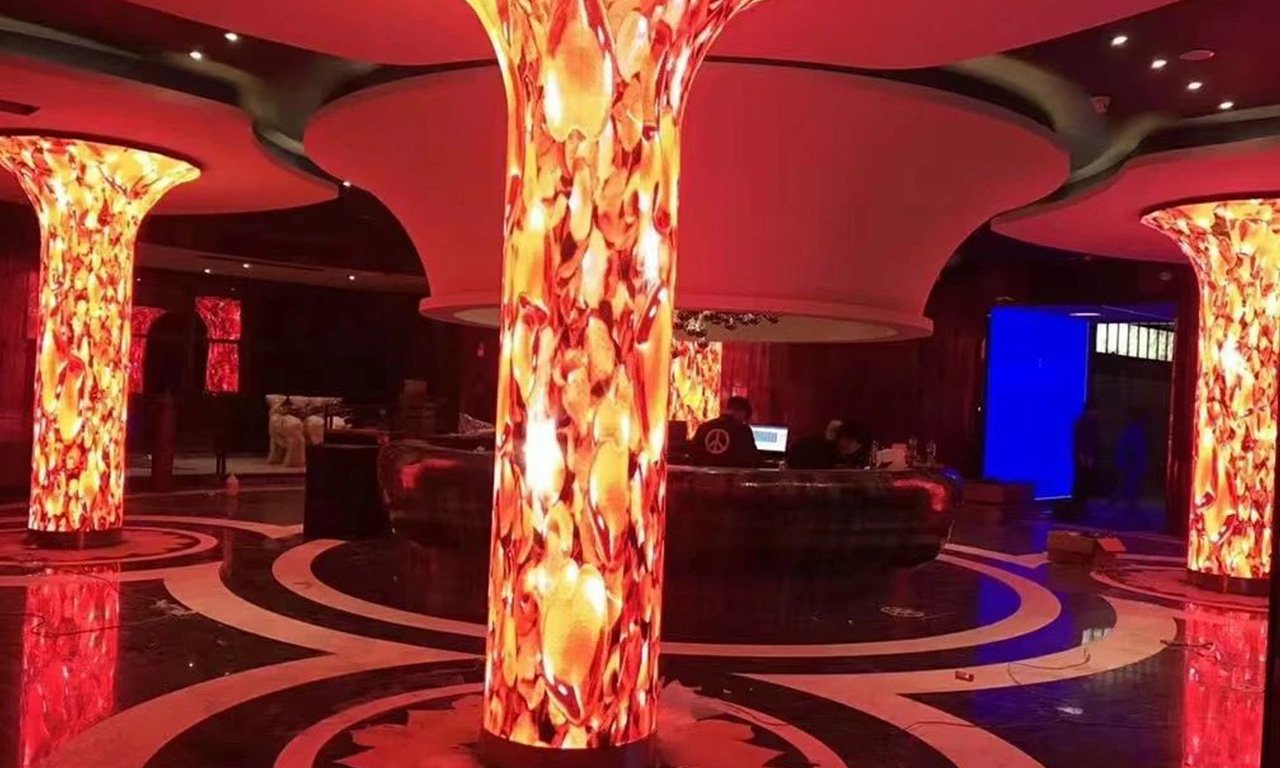 3)exhibition hall
      Flexible LED displays are often used in exhibition halls and can be used in columns to make the exhibition hall look more beautiful and eye-catching. Usually choose to make a special shape of the LED display to play a variety of different video content. These distinctive displays are usually made of flexible LED displays. After being made into different shapes, they are more creative and personalized, so as to create a unique display environment and generate greater visual impact.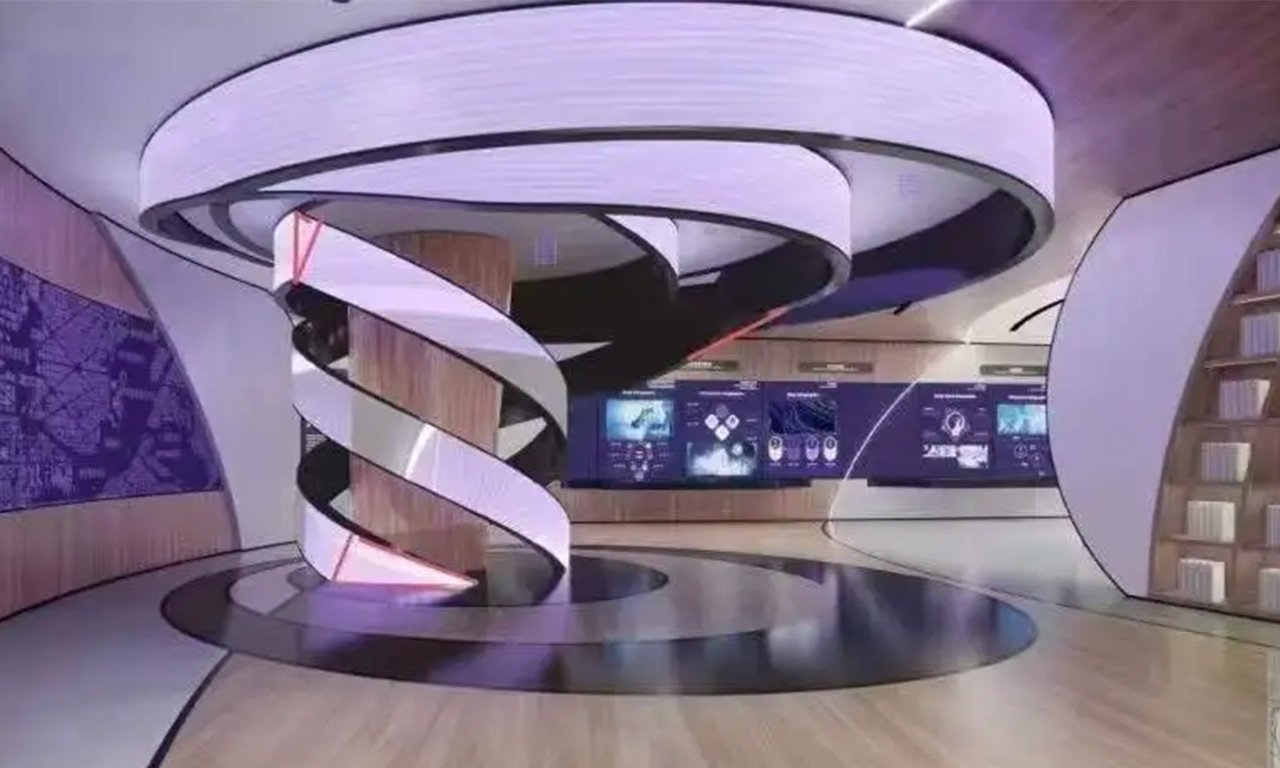 4)science Museum
      In science and technology museums, flexible LED panels can be used to present a wide range of information, and various circular and fan-shaped LED displays are also common. Flexible LED panels can simulate very specific scenarios, such as historical events, natural disasters, astronomical phenomena, etc., providing audiences with unique and engaging displays that stimulate their enthusiasm and curiosity for technology.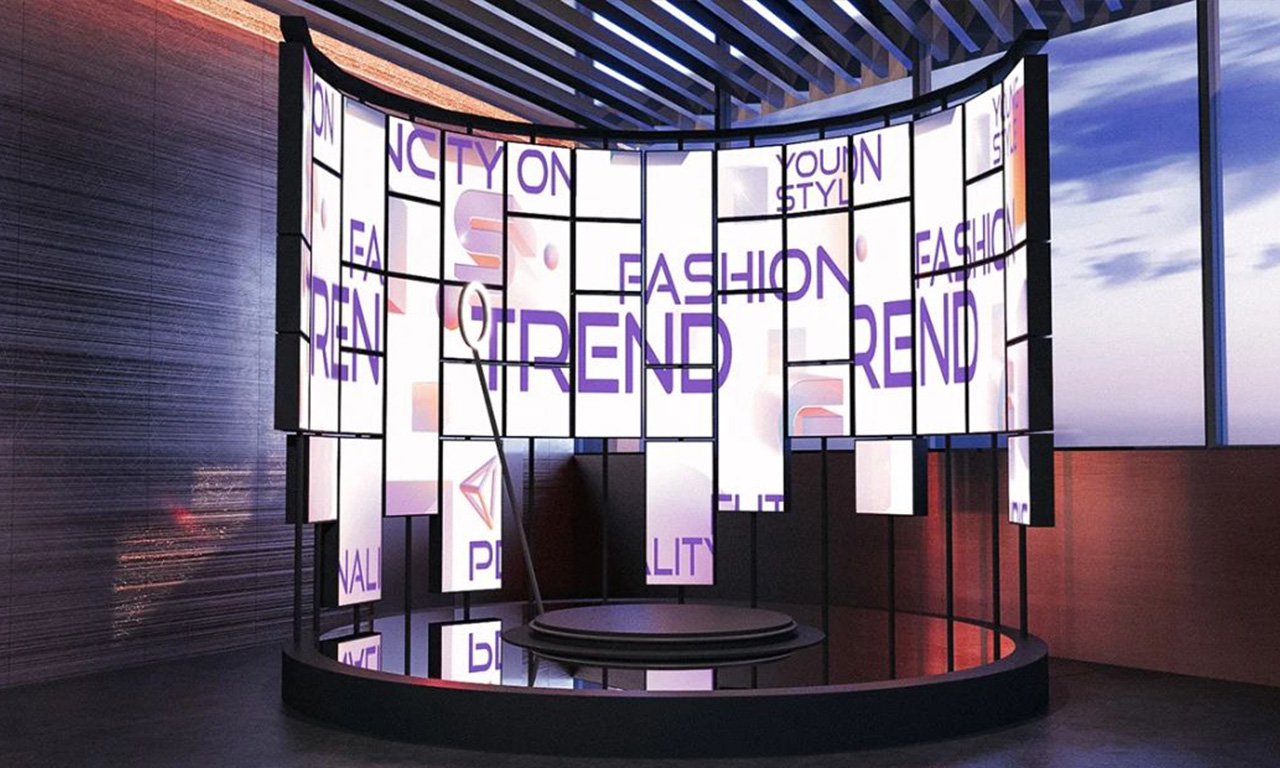 6.Factors Affecting the Price of Flexible LED Display
      Flexible LED display is a relatively new LED display technology, and its advantages such as flatness, portability and high brightness have attracted the attention of many customers. However, the price of flexible LED display varies greatly due to the influence of production costs and other factors. Let's analyze the factors that affect the price of flexible LED displays ?
(1)The quality of flexible LED display modules
      Selecting high-quality flexible LED modules is the key to ensuring the display effect and service life. Similarly, the cost of good-quality flexible LED modules is relatively high, so the price will not be very low.
(2)Flexible LED display hardware equipment cost
      Flexible LED displays must be composed of high-quality components, including LED beads, light boards, drivers, controllers, etc. These components need to be finely tuned and matched to ensure the overall performance of the device. Therefore, the price of these components will also affect the price of the flexible LED display .
(3)Transport Packaging
       The transportation and packaging of the flexible LED display takes time and cost, so these costs will also affect the price of the entire flexible LED display. Eagerled offers a variety of packaging methods .
(4)LED display material
      The material used for the flexible LED display will also have an impact on the price. Commonly used flexible LED display materials include polyurethane, polyester, PEN and other materials, and the selection of different materials will have an impact on the cost and quality of the product.
      In this article, we introduce the characteristics , application fields, and factors that affect the price of flexible LED displays in detail . As one of the best flexible led module factories, Eagerled is ready to offer you more favorable flexible led screen prices!