1.  LED screen dresses up the Spring Festival Gala stage
Since the application of LED displays on the stage of the Spring Festival Gala in 2005, the technology of LED displays has changed with each passing day. 5G + 8K, hundreds of cities and thousands of screens, ultra-high-definition displays, etc., the stage of the Spring Festival Gala has become the "first show" of advanced LED display technologies.
The stage of the Spring Festival Gala uses multiple LED large screens to create an immersive Spring Festival Gala. The huge stage is composed of several giant LED large screens of different shapes. The large LED screens of different sizes and specifications on the stage are the most important carrier of the visual feast of the Spring Festival Gala. It is understood that the total area of large LED screens used in the Spring Festival Gala No. 1 studio reaches 4,306 square meters. Among them, the full-coverage curved dome is composed of nearly 5,000 flexible LED screens, and the screen consumption reaches 1,540.5 square meters. The total number of display pixels exceeds 200 million.
EA500H3 P3.91 indoor rental LED display
2. To celebrate the Chinese New Year, LED screens light up the business district
As the first Spring Festival after the epidemic was released, the flow of people has increased, offline consumption is full of momentum, and urban business districts have returned to bustling. With the popularity of offline business districts, the outdoor LED large screens in key business districts have also achieved high exposure. The world's innovative naked-eye 3D digital art ball screen interacts with Pacific Department Store's dual screens, and combines online and offline new technologies to create unlimited new ideas!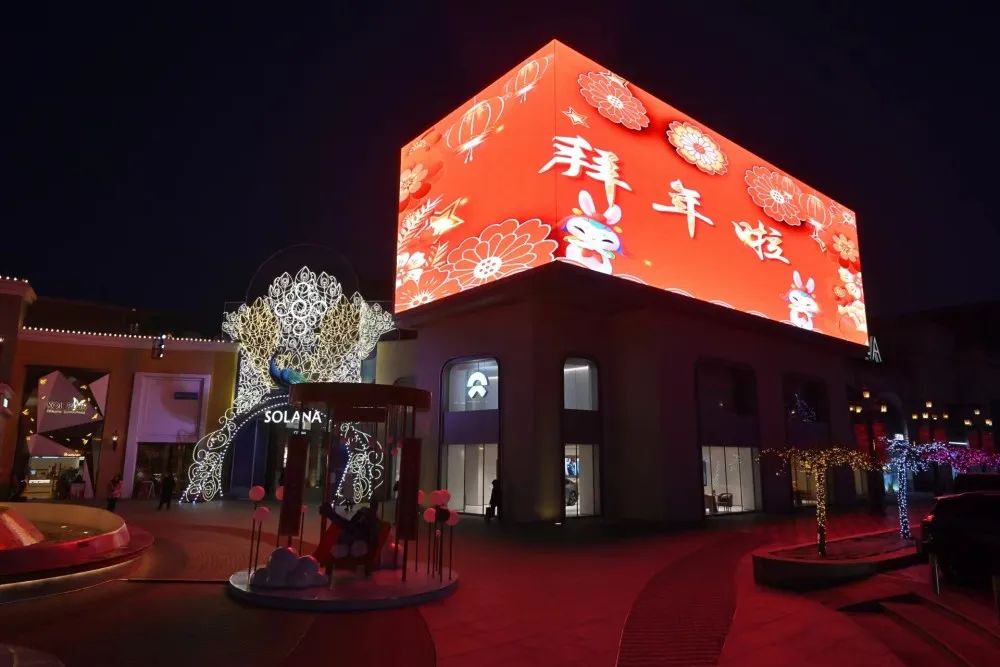 EA960F2 P6.67 outdoor advertising LED display
On the Yifang South Pavilion in Tiandi District, Wuhan, a lantern with a length of about 28 meters, a width of about 21 meters, a height of 10.24 meters, and a total volume of more than 6,000 cubic meters is actually composed of the entire building. It passes through the L-shaped 500 square meters outside the building. The naked-eye 3D large screen constructs the building into a virtual three-dimensional space.
EA500C4 P6.67 outdoor LED display
At the beginning of 2023, the LED display will shine. Judging from the wonderful performance of the above-mentioned LED display screens, it is not difficult to see that LED display screens are also slowly approaching people's daily life, endowing a better life with the power of science and technology.