The 2022 Qatar World Cup is the 22nd World Cup of football and will take place from 20 November to 18 December 2022. There are 8 venues for this World Cup, of which the Lusail Stadium is the main stadium for the Qatar World Cup, which can accommodate 80,000 spectators.
LED displays and stadiums go hand in hand. With the arrival of the World Cup, LED displays will certainly have a bright future. So for the stadium, how to choose a suitable full-color LED display?
1. Screen protection performance
For outdoor gyms, heat dissipation has always been a part of sports screens that have been criticized. Considering the hot and dry environment in the Middle East, high flame retardant grade and protection grade are necessary, and it is better to have a built-in cooling fan.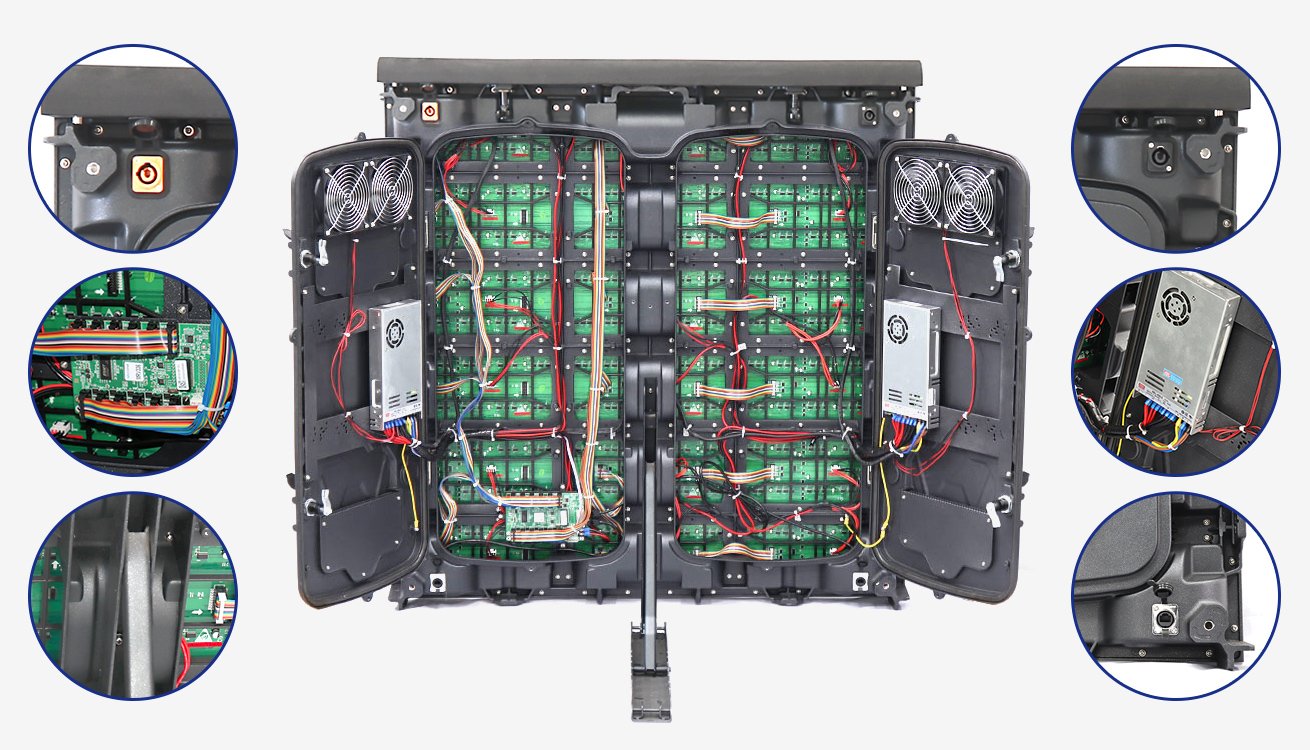 2. Overall brightness and contrast
The brightness requirements of outdoor sports display screens are higher than indoors, but it is not that the larger the brightness value, the more suitable. For LED screens, brightness, contrast, and energy-saving effects need to be considered comprehensively.
3. The choice of installation method
The installation position determines the installation method of the LED display. When installing screens in stadiums, it is necessary to consider whether the screen needs to be grounded, whether it supports front and rear maintenance, and the difficulty of installation and maintenance.
As a large outdoor stadium, it is often necessary to consider users who watch at medium and long distances, and generally choose a display screen with a larger dot pitch. P6 and P8 are two common dot pitches in outdoor stadiums.
For the audience in the stadium, due to the different seat positions, the viewing angle of each audience is more scattered on the same screen. The selection of LED screens with wide viewing angles can ensure that each audience has a good viewing experience.
The selection of a display with a high refresh rate can ensure the smooth continuity of the live broadcast of large-scale sports events, and the human eye can feel more comfortable and natural.
To sum up, if the stadium wants to choose a good LED display, these problems need to be paid attention to.
EagerLED
has continued to provide good LED stadium screen solutions for various large stadiums for many years.