At present, everyone will see some special LED displays in some special places. They all look very strange. In fact, they are all assembled by a red
LED soft module
. At present, the market is also very interested in LED flexible soft modules. of demand. It can be used to make various shapes, user display or advertising display, to attract more users to stay and enjoy! Let me share with you the specific advantages and characteristics of the editor!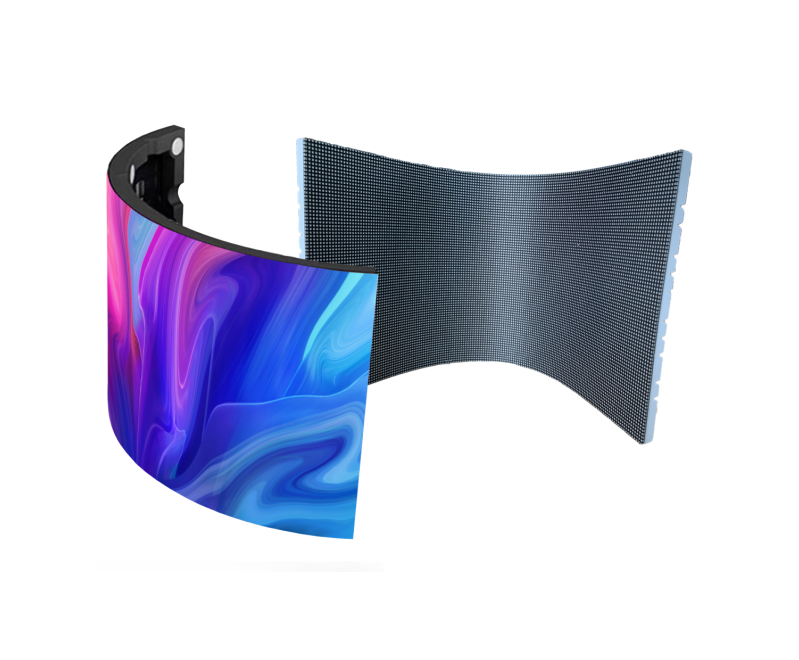 1. Compared with the traditional PCB material, it has higher hardness. The flexible FPC circuit board made of flexible insulating base material has high-strength anti-compression and anti-distortion capabilities, which can better solve various installation difficulties.
2. Most of the installation methods of LED flexible modules are mainly based on magnetic column suction, which is convenient and fast to install and easy to shape. The installation method of magnetic suction is as simple as the conventional indoor screen installation method, and the connection lines of the box are all fast 1 Quick butt joint connection, firm and reliable.
3. Good ductility,
soft and flexible LED screen
can be arbitrarily shaped, among which the cylindrical screen has high brush performance, can be hoisted, installed, hung, etc., 360-degree high-definition display, modular design.
4. High quality, single-point maintenance, low maintenance cost; high brightness, low dead light rate, energy saving and power saving; seamless splicing, the circuit board adopts wave soldering process, and has a green oil oxygen barrier layer, which prevents the circuit from being damaged. Moisture, oxidation, improve the service life.