With the continuous development of science and technology and the increase of market demand, the market prospect of LED transparent screen will be more extensive and diversified in the future. In the future market, LED transparent screen will become a very important branch, bringing more convenience to our life and work, and creating more value. Next, I will analyze the market prospect of LED transparent screen in the future.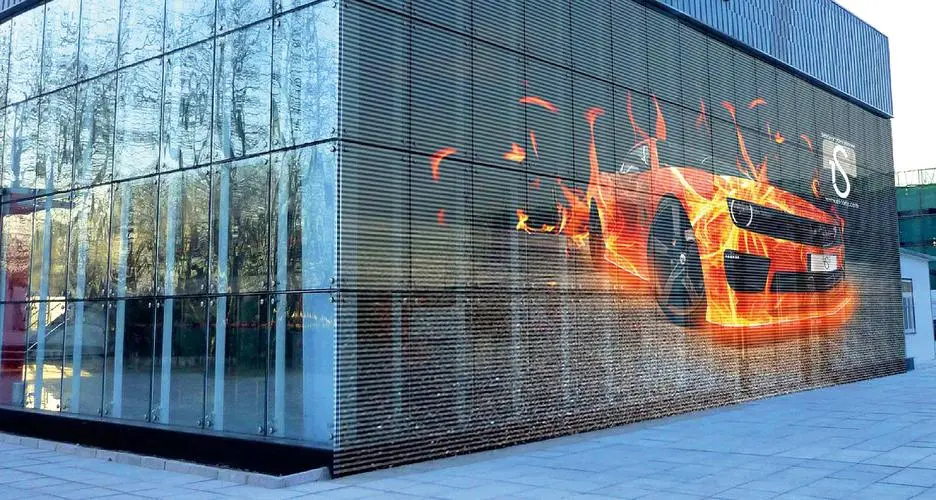 The use of LED transparent screens in the advertising field has become a trend. In the future, with the continuous upgrading of technology and the continuous increase of market demand, the market of LED transparent screen in the field of advertising will be further expanded. With its high transparency, high definition, high stability and other characteristics, LED transparent screen will become an important means for merchants to promote and display their products, and further improve product competitiveness and sales.
LED screens also offer filmmakers greater flexibility. With green screen, filmmakers have to shoot in separate locations and then add backgrounds in post-production. This can be time-consuming and expensive. Using LED screens, filmmakers can shoot everything in one scene, making the process more efficient and cost-effective. They can also change backgrounds or lighting on the fly, without waiting for post-production. This saves a lot of time and money in post-production work.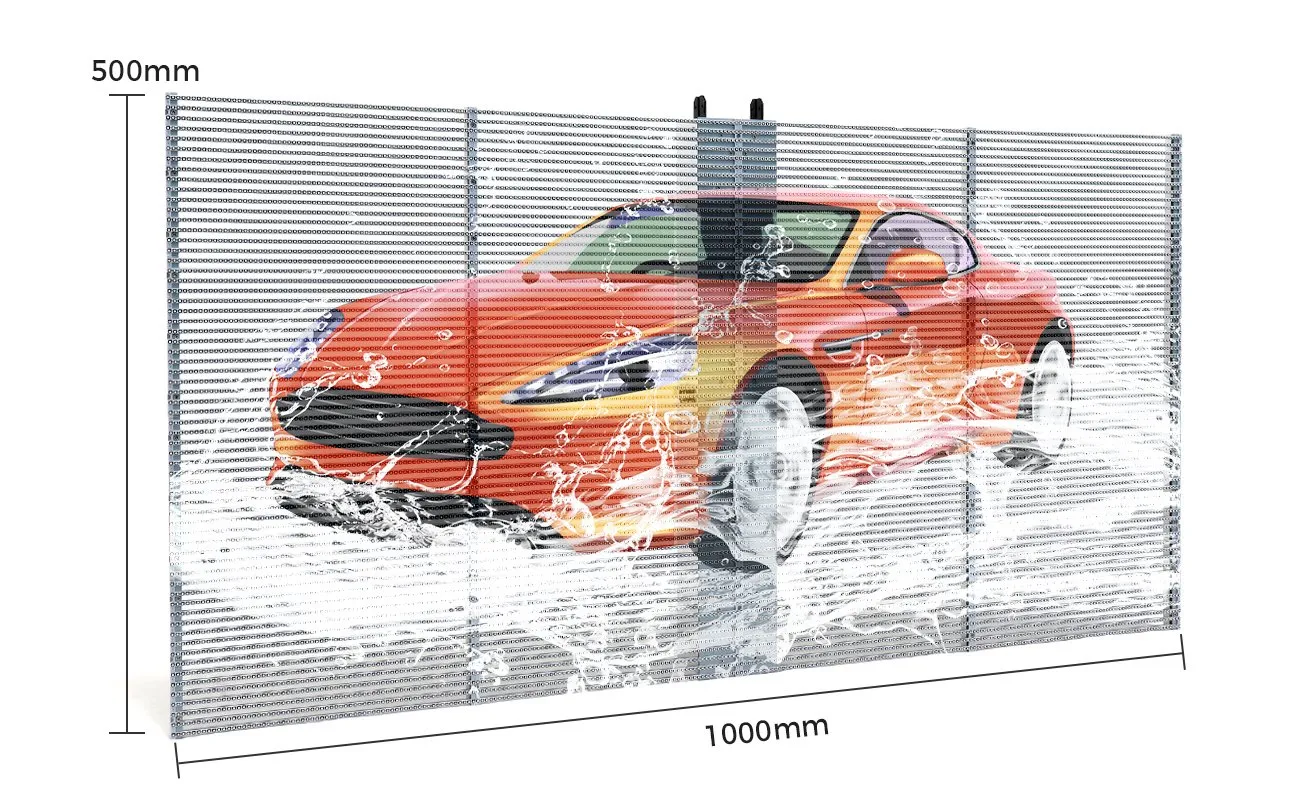 LED transparent screens also have a wide range of applications in the construction field, and will also be an important market in the future. Buildings, glass curtain walls, curtain wall hanging screens, etc. may become the application places of LED transparent screens, bringing new space design and changes to the form of buildings and cities. Different from traditional billboards, LED transparent screens are more fashionable, more beautiful, and more creative, which can help businesses better promote products and enhance brand image.
In the field of transportation hubs such as airports, railway stations, and subway stations, LED transparent screens also have a wide range of application values. For passengers, transparent LED screens can display information more intuitively and quickly, providing more convenience. At the same time, the LED transparent screen can also create a more visually impactful landmark for the transportation hub and improve the image of the city.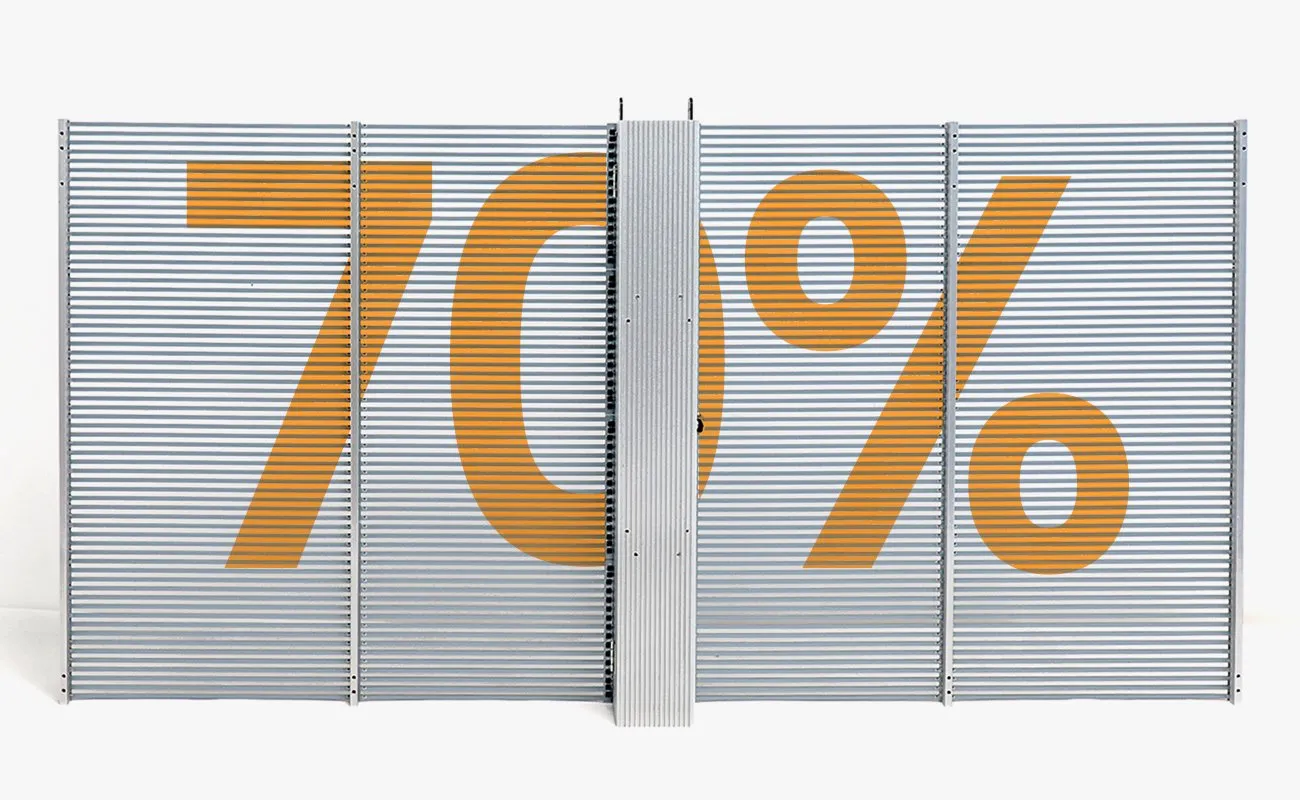 As people's requirements for the home and office environment are getting higher and higher, LED transparent screens will be used to sublimate home and office spaces, such as transparent screen refrigerators, movable panels, conference room displays, etc., to improve the quality of space and create a more natural and harmonious environment. Life and work experience.
In the future, with the continuous advancement of science and technology and the continuous demand of the market, LED transparent screens will be widely used in advertising, shopping malls, construction, transportation, residential and office and other fields. At the same time, with the continuous deepening of the industry and the continuous growth of global market demand, the production technology of LED transparent screens will be continuously upgraded, and the quality will be more guaranteed. In the future market development, LED transparent screens must not only meet the needs of consumers, but also promote continuous innovation of technology and achieve sustainable development of technology