Now we have many events that can be held outdoor such as concerts, music gigs, fun runs and tennis tournaments, and we have tried various methods to let our guests enjoy the whole action. However, TVs, projectors and LCD video walls may all not be suitable for these events as they are not weatherproof or not meet the requirements for enough brightness or sizes. Moreover, the operation and installation may cost a lot of time and effort.
So how we can deal with this? The answer is mobile LED displays. Now let's have a look at somethings you need to know about mobile LED display screen.
Features of Mobile LED Display
So, what is a mobile LED screen? Traditional set-up LED displays are built using a stationary truss and usually be on-site. Compared with this, mobile LED Displays are already built out on a mobile unit. There are some important things you need to know about mobile LED screen.
1. More Possibility to Contact Audiences
There are many types of events LED display screen can play an important role. However, in some scenes, the ability to transport a screen to the audience can be beneficial, for example, in an anniversary celebration of an amusement park where the audiences are always on the move. Thus, you can have mobile LED Displays for propaganda or engage the crowd to communicate your sponsors or brand information.
2. Ease of Setup/Teardown
Mobile LED Displays can take as little as 20 minutes to set up and the traditional ones usually take a longer time to set up. Imagine you have a pile of setup things to do, and this can let you at least deal with one worrying thing, right? This also means the screen will take up less valuable ground space.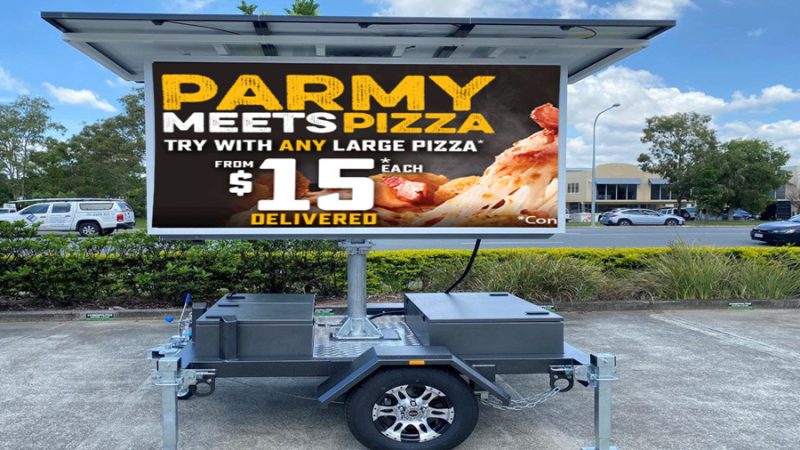 3.Catching Attention
Having a LED mobile display can broadcast your live feed to your audiences in the most attractive way possible. Besides, you can choose multiple messages to display on your mobile LED billboard if you want such different advertisements for your two restaurants. It is an innovative advertising method that isn't possible with other billboard methods
4.Adaptable and Versatile
The mobile LED display screens are designed to withstand any reasonable impact such as bumps and bends, making them durable and flexible that can withstand poor environment conditions.
Moreover, the durability makes the LED screen ideal for hosting outdoor events in various locations in a virtually unlimited number of ways, including school, parks, piazzas, racing days, and more. You can have your mobile LED display at one location at first and move it to another location, and you can change the content it displays all depend on your specific needs to target and attract more audiences.
5.Ease of Use
Thanks to its easy-to-use design, you can really get the most out of this technology. This is friendly to operators, especially who don't have much experience in setting up or operating media device.
Besides, many LED screen companies such as Unit LED will help to handle the installation, operation, and tear-down of the mobile LED display screens according to the needs of customers. There is basically no need for learning new complicated skills but the benefits in return can be huge.
6.Operational under Sunlight or in Rain
The mobile LED display screens can withstand a substantial amount of impact from the elements. Besides, it should be glare-resistant so you can still see the images clearly even under direct sunlight. And there should be a proper IP rating for preventing water and moisture from entering.
When you want to buy or hire a LED screen, make sure you have chosen a qualified and reputable company based on the judgment of their production capability and delivery performance.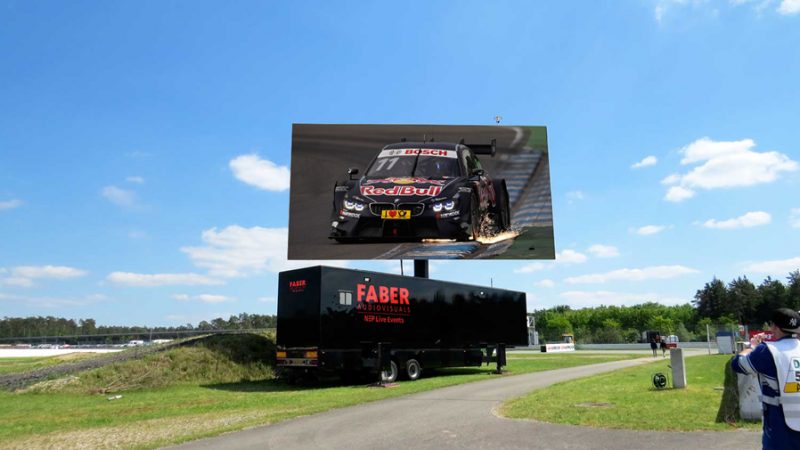 Affordable Mobile LED Screen Rental Solutions
Compared with customized LED video walls, renting a mobile LED display can be a more affordable option. If you only need mobile LED screens for a period of time, rental mobile LED displays can be one of the great options. You can get a better price and also a variety of choices from different pixel pitches and sizes which can deliver high-quality display and great visual experiences. That means, not only the price is better, there is no concession to the usability and visual experience.
For LED display rental solutions, we offer a complete range of rental indoor LED displays and outdoor rental LED displays for different events and applications. The range of pixel pitches is both various for indoor and outdoor LED screens. The high quality and great cost-effective EAGER Rental LED Displays have the ability to be your best choice!
Conclusion
This article introduces the functions of mobile LED screens including more contact possibility, easy setup, strong adaptable and versatile capability, and more. In addition, we provide the rental methods and related products for reference. The LED mobile display can create a huge beneficial possibility for you to take. For more information about the rental LED display series and product offering.