With the development of the economy, it is very common to install LED displays in shopping malls. LED displays in shopping malls are generally used for brand promotion and product promotion. The emergence of
transparent LED displays
provides shopping malls with more choices: transparent, cool, fashionable, and full of technology.
Generally speaking, the weight of LED displays in conventional shopping malls is more than 30kg/㎡, which requires a large-scale steel frame structure during construction, which is time-consuming and labor-intensive, and blocks sunlight and sight lines, affecting lighting.
The transparent LED display, on the other hand, is light, thin and beautiful, and has relatively low load-bearing requirements for the building. If it is not lit, it will not affect the aesthetic appearance of the building. , At the same time, it has a good heat dissipation function, and is easy to install and maintain. Transparent LED display can also reduce energy consumption, which can save more than 30% energy than conventional LED display.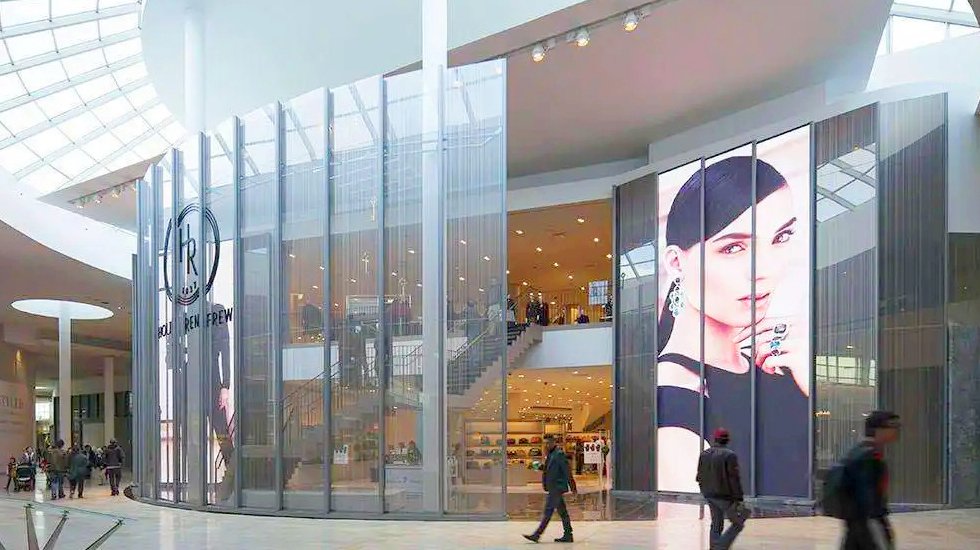 According to the characteristics of the shopping mall, combined with the actual needs of customers, the following is the selection reference for the shopping mall LED transparent screen given by eagerled:
Shopping mall LED transparent screen features:
1. Indoor use, protection grade IP43, no waterproof requirement, high protection grade can be customized for special places;
2. The fixed installation method does not affect the original wall structure;
3. High permeability, does not affect the occlusion effect;
4. Consistent with the image of the mall center, remote control and operation can be realized;
5. The viewing distance is relatively short, and the display is required to be clear and the pixel spacing is within 5mm.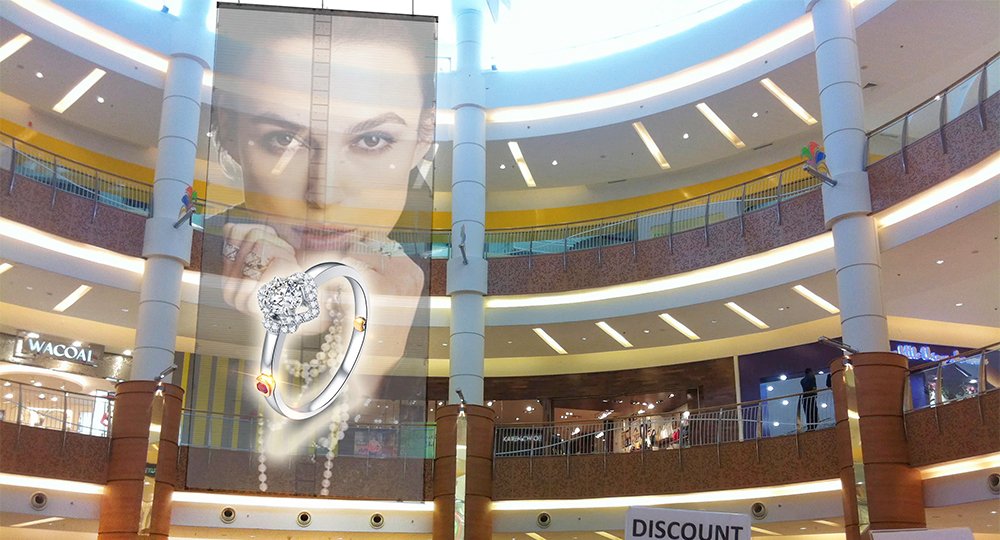 other requirements:The advertising content on the LED transparent screen can be changed at any time, and different advertisements can be displayed around the clock;
Pre-maintenance is possible, fast maintenance is required, troubleshooting is fast, and the playback is normal and clear;
The high-efficiency optical fiber transmission system is adopted to effectively reduce the signal delay caused by the long transmission distance and ensure the consistency of the screen playback.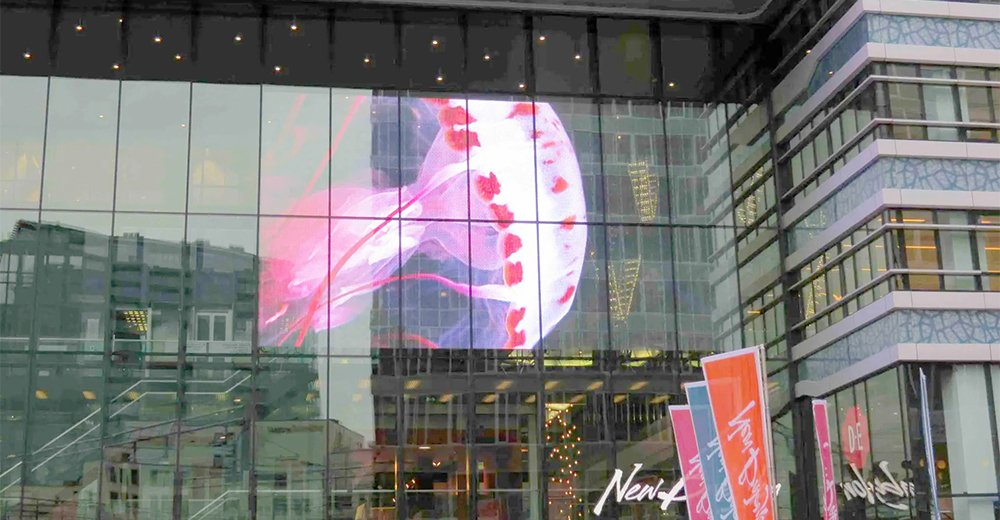 The LED transparent screen in shopping malls generally adopts a personalized design according to the shopping mall environment, which is coordinated with the installation environment. Choose a front-maintainable LED full-color transparent screen, which can be designed in a variety of shapes; Surface mount LED transparent screen with a dot pitch of about 10mm.