Outdoor Rental Transparent LED Display
EA1000TOF series transparent LED screen, slim, strong, seamless assembly, high light transmittance, up to 70%.
Easy installation, support front and rear service. IP65 waterproof and dustproof, 1000x500mm standard size.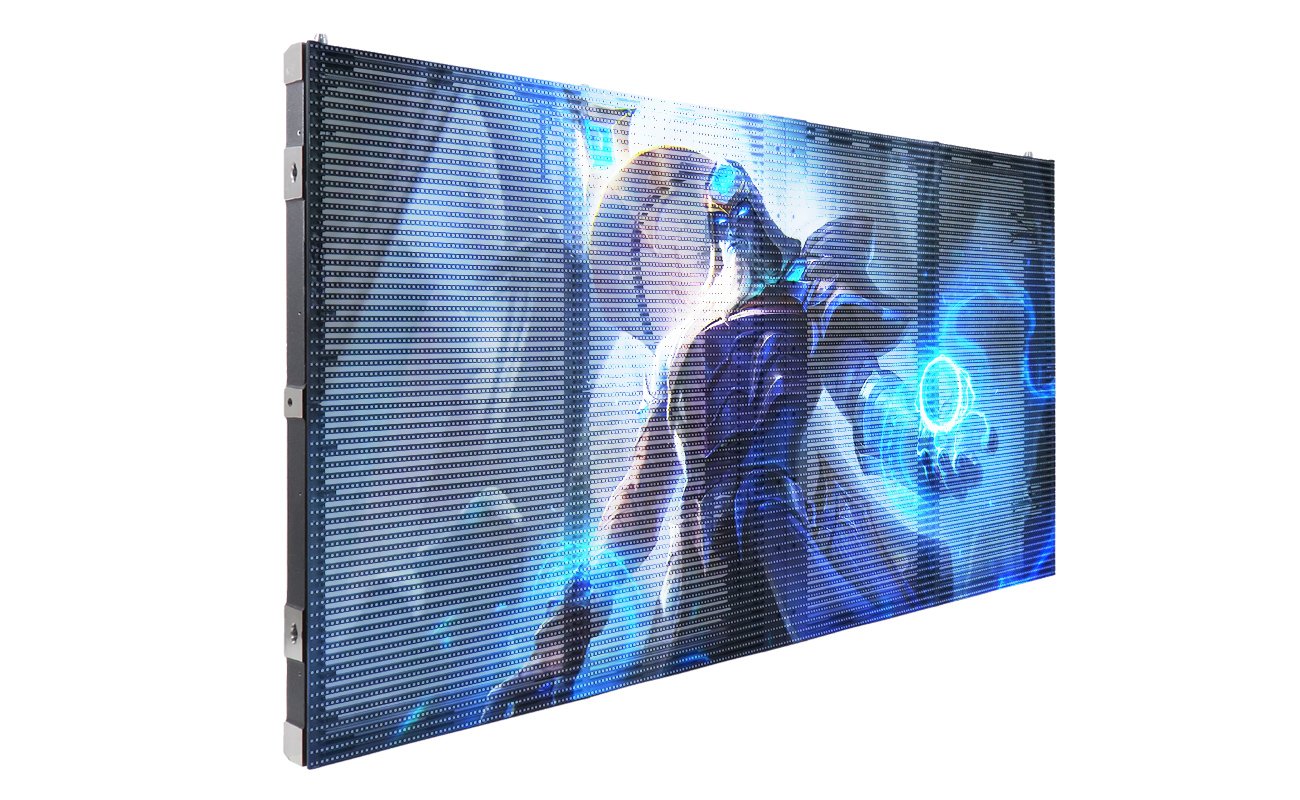 IP65 Dustproof and Waterproof
The EA1000TOF series LED display with high waterproof performance waterproof rating IP65.
It's for outdoor application . It can resist some bad weather during outdoor events.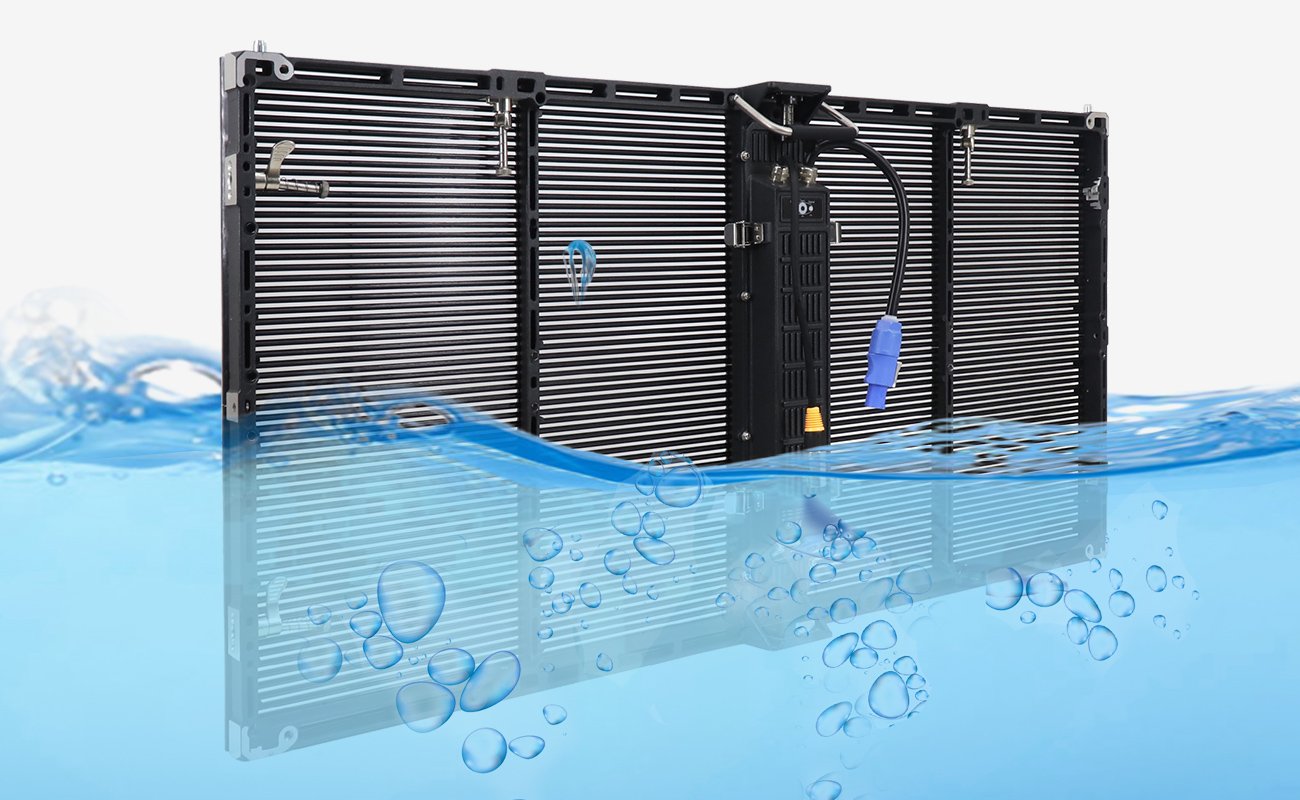 70% High Transparency
70% transparency, greatly reduce wind resistance, better cooling effect, without affecting the outdoor vision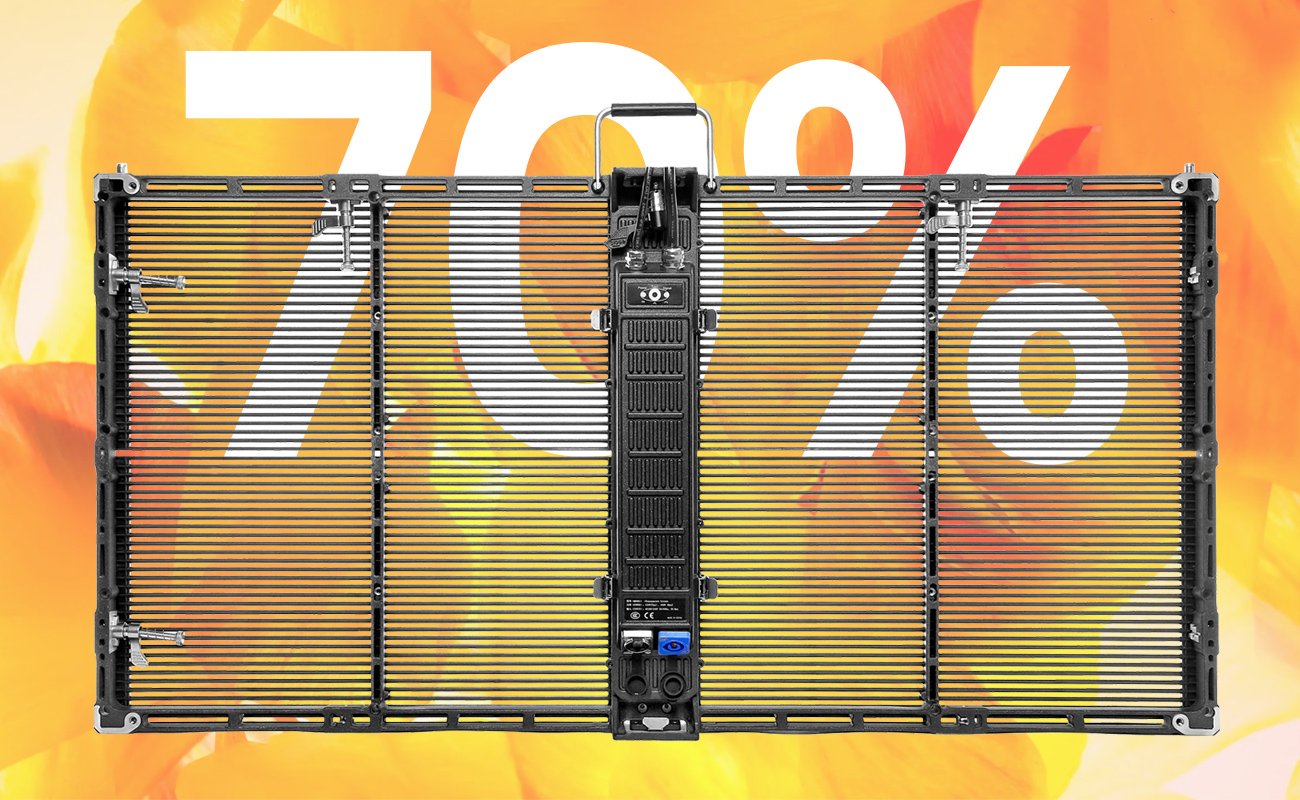 500*1000mm Lightweight cabinet
Die-cast aluminum cabinet, transparent structure, the weight is only 7.5kg/pcs, thickness is 80mm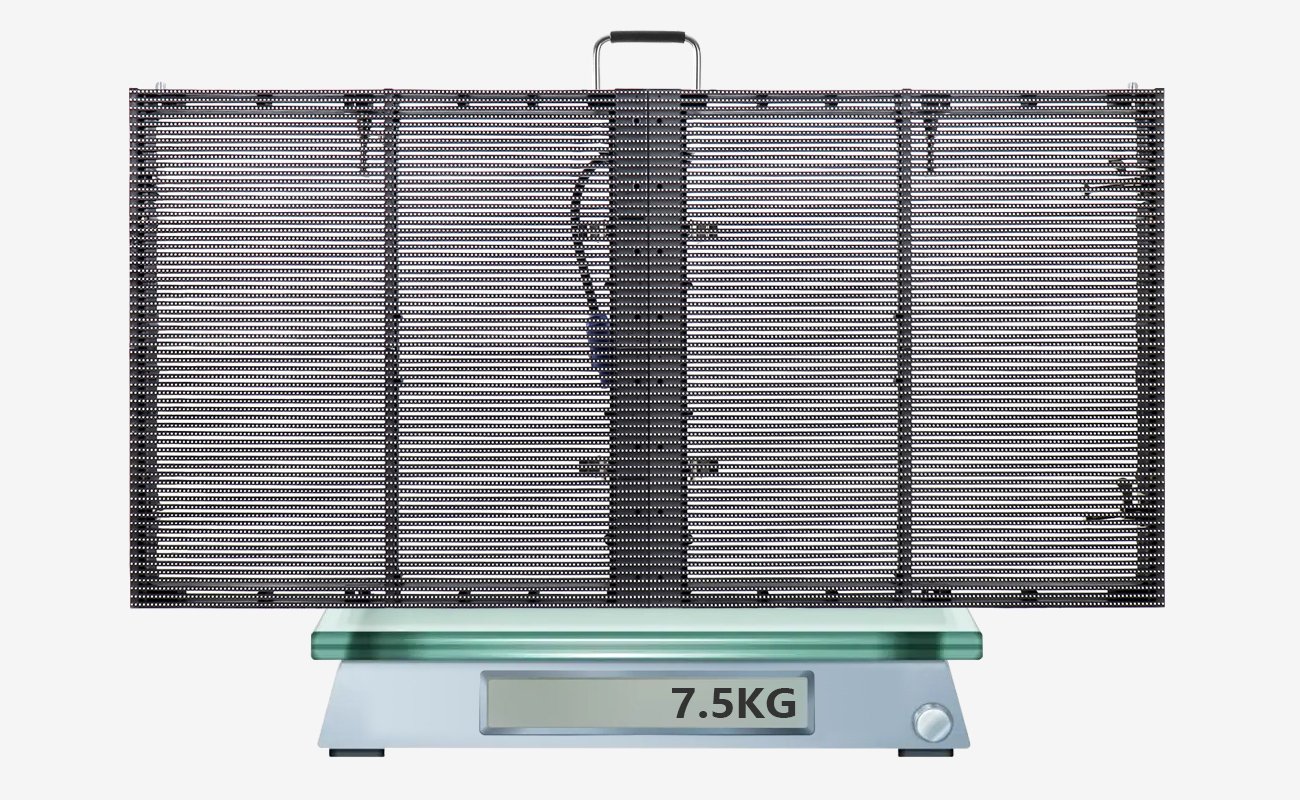 High Precision Curve Lock
High Precision Curve Lock design is adopted to solve the problem that the old curved lock is difficult to use before.
Rotational control, more accurate, easy to use and quickly adjust curve degree.
Easy to Install
Stacking, hanging and fixed installations are supported.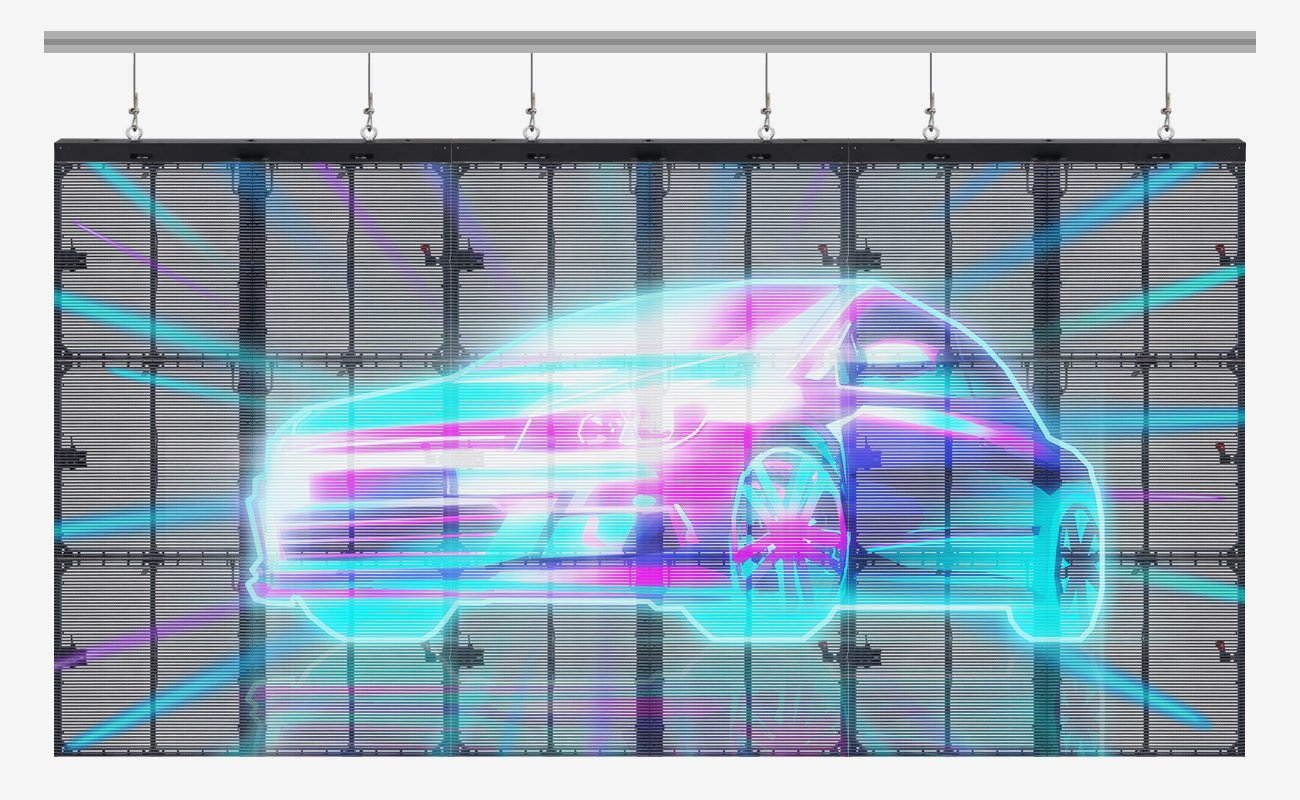 Super Wide Viewing Angle
Viewing angle is up to 140° vertical and horizontal, providing a wide viewing angle.
Ultra-wide viewing angle give you the largest screen viewing area. It offers you clear and natural images in all directions.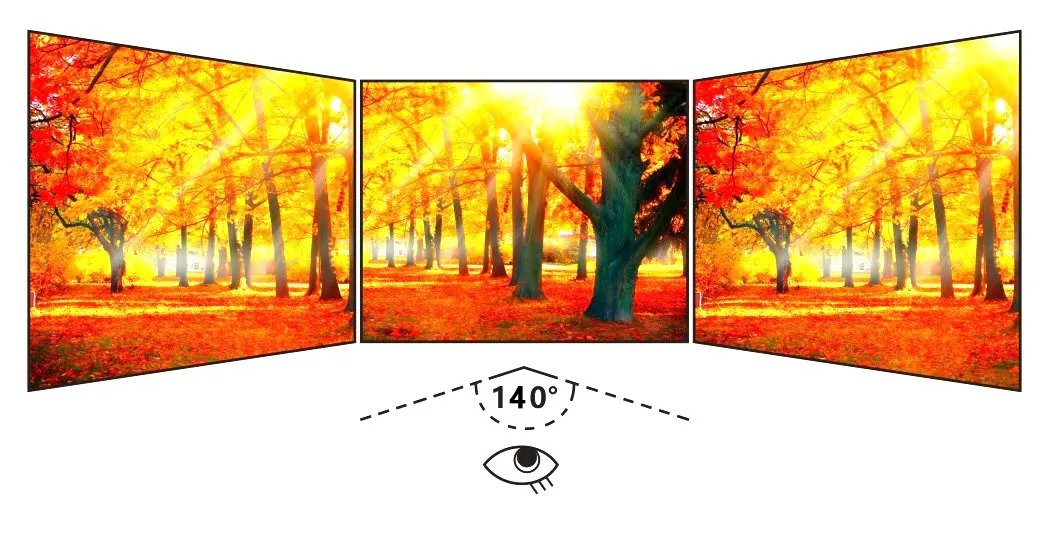 Outdoor 1000x500mm Rental Transparent LED Display Parameter