EA-iFilm Indoor Transparent Film LED Display
Indoor EA-iFilm LED transparent film screen, mainly used for building glass curtain wall, has the characteristics of high transparency and ultra-thin. The film transparent screen and the glass curtain wall can be said to hit it off, and the EagerLED film screen adds a special aesthetic feeling to urban buildings.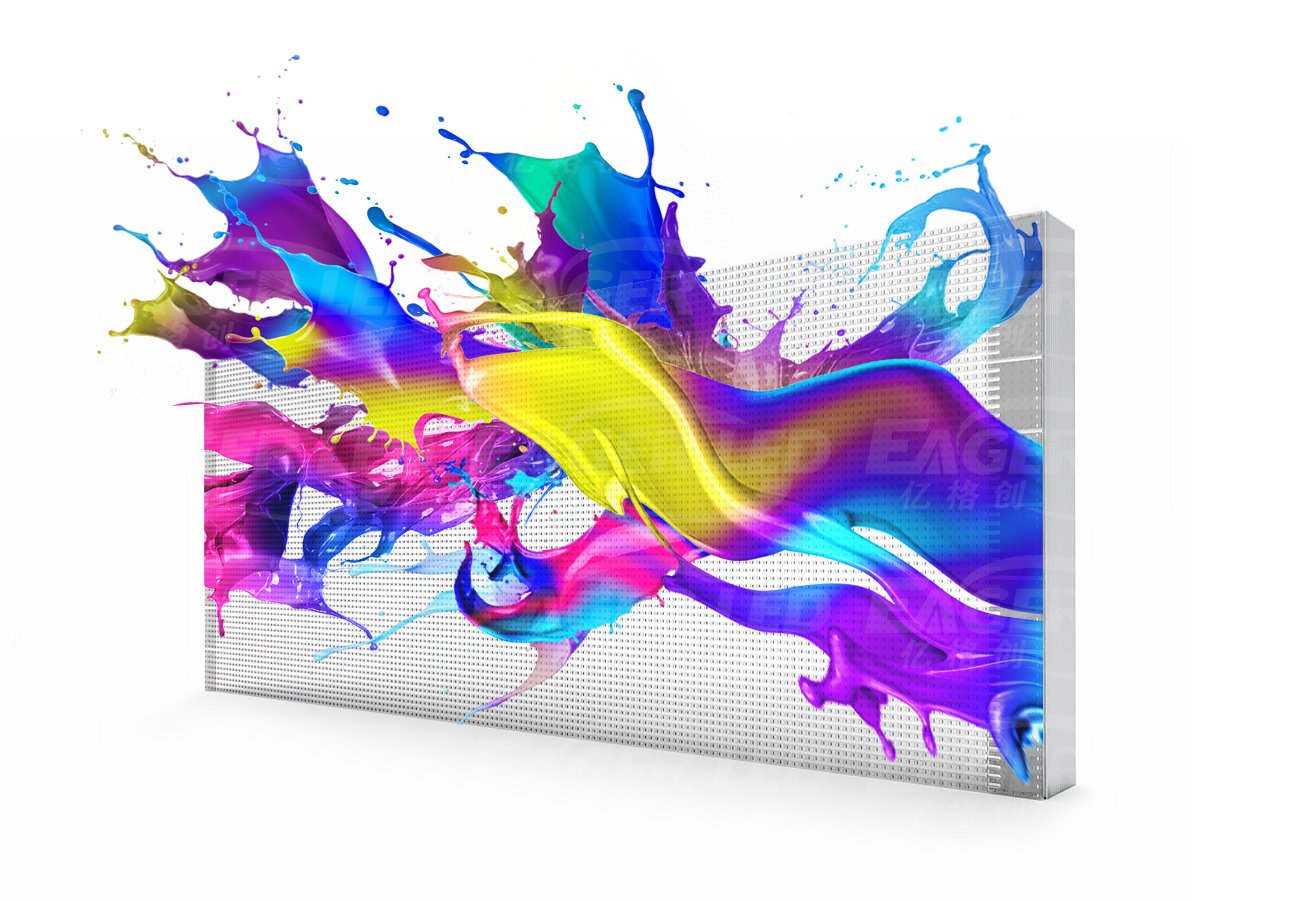 High Transparency
The transparency of the EA-iFilm transparent film display can reach 90%. The screen is invisible when not playing, and does not affect the indoor lighting. When viewed from a distance, there is no trace of the screen installation.
Ultra-thin and Ultra-light
EA-iFilm film LED display wall thickness is about 5mm, weight 6kg/m², light weight, no pressure on the glass
High Flexibility
EA-iFilm film LED display can be bent and cut, not limited by size, can be flexibly designed according to customer needs.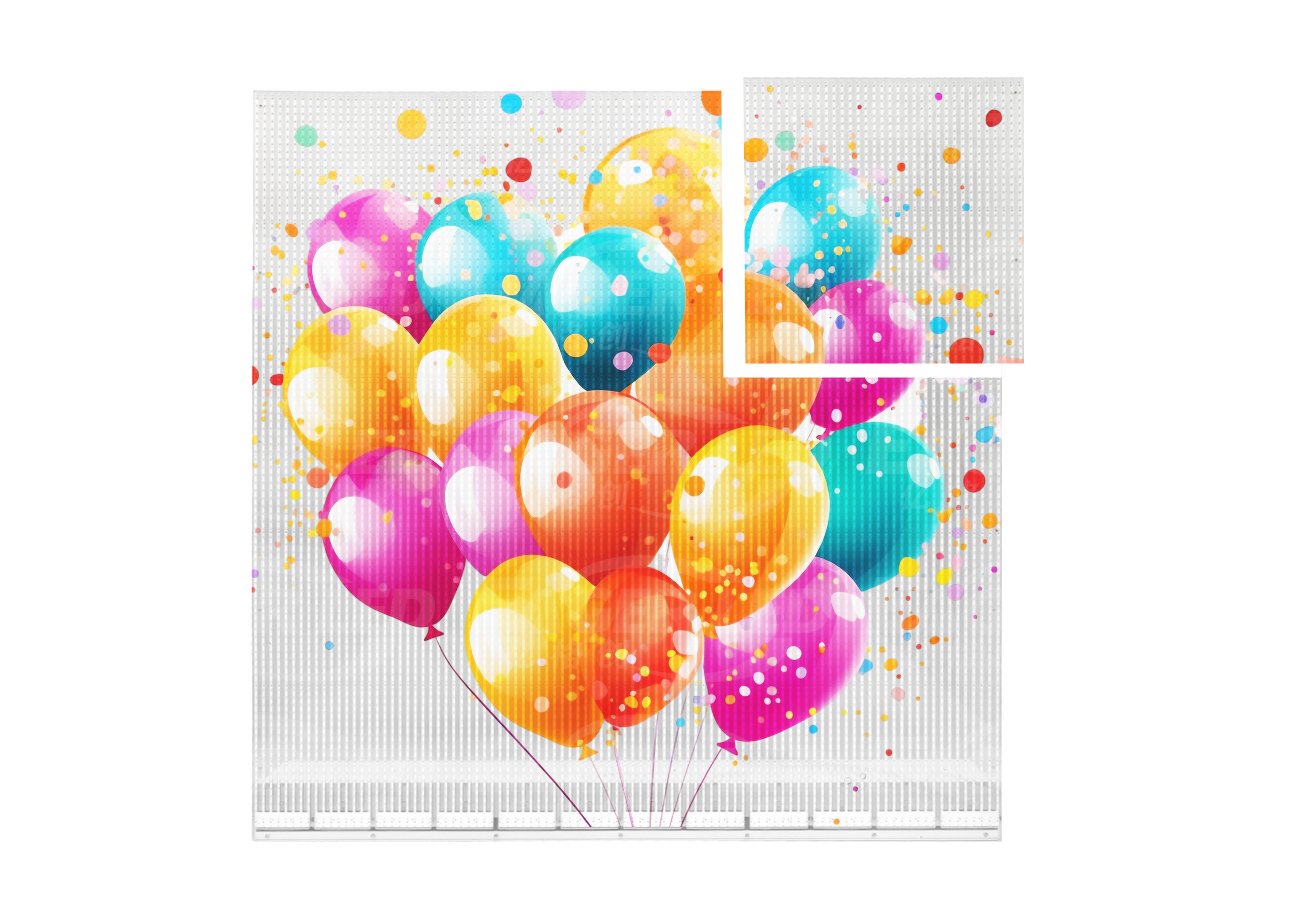 High Quality
EA-iFilm LED film screen, as a new generation of high-tech transparent screen product, has a high brightness of 5000cd/m², a high contrast ratio of 2000:1, and a high resolution of 3840HZ. It is worth your choice.
Easy to Install
EA-iFilm LED film transparent screen is easy to install, just stick to the glass surface directly.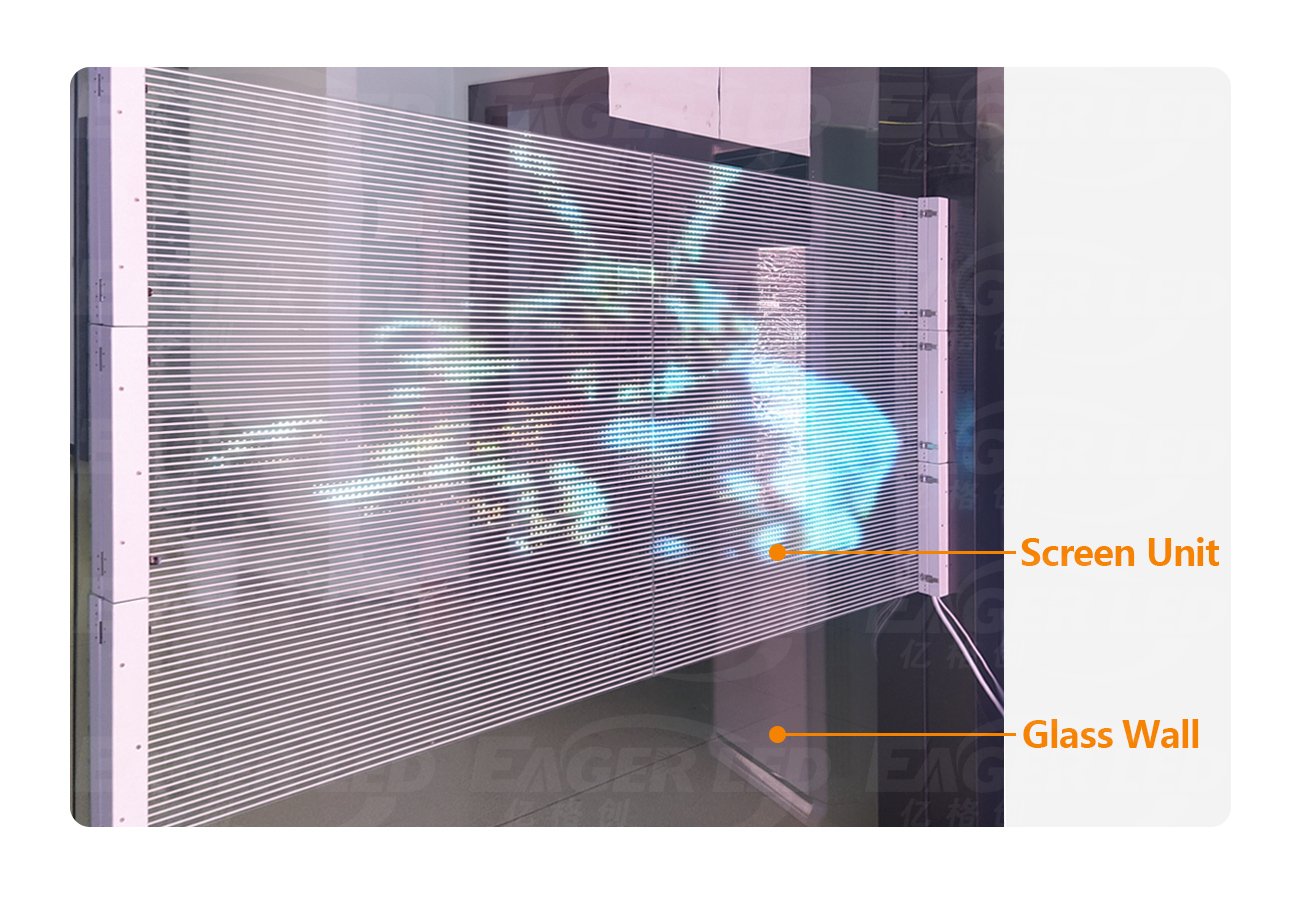 Wide Viewing Angle
Viewing angle is up to 140° vertical and horizontal, providing a wide viewing angle.
Ultra-wide viewing angle give you the largest screen viewing area.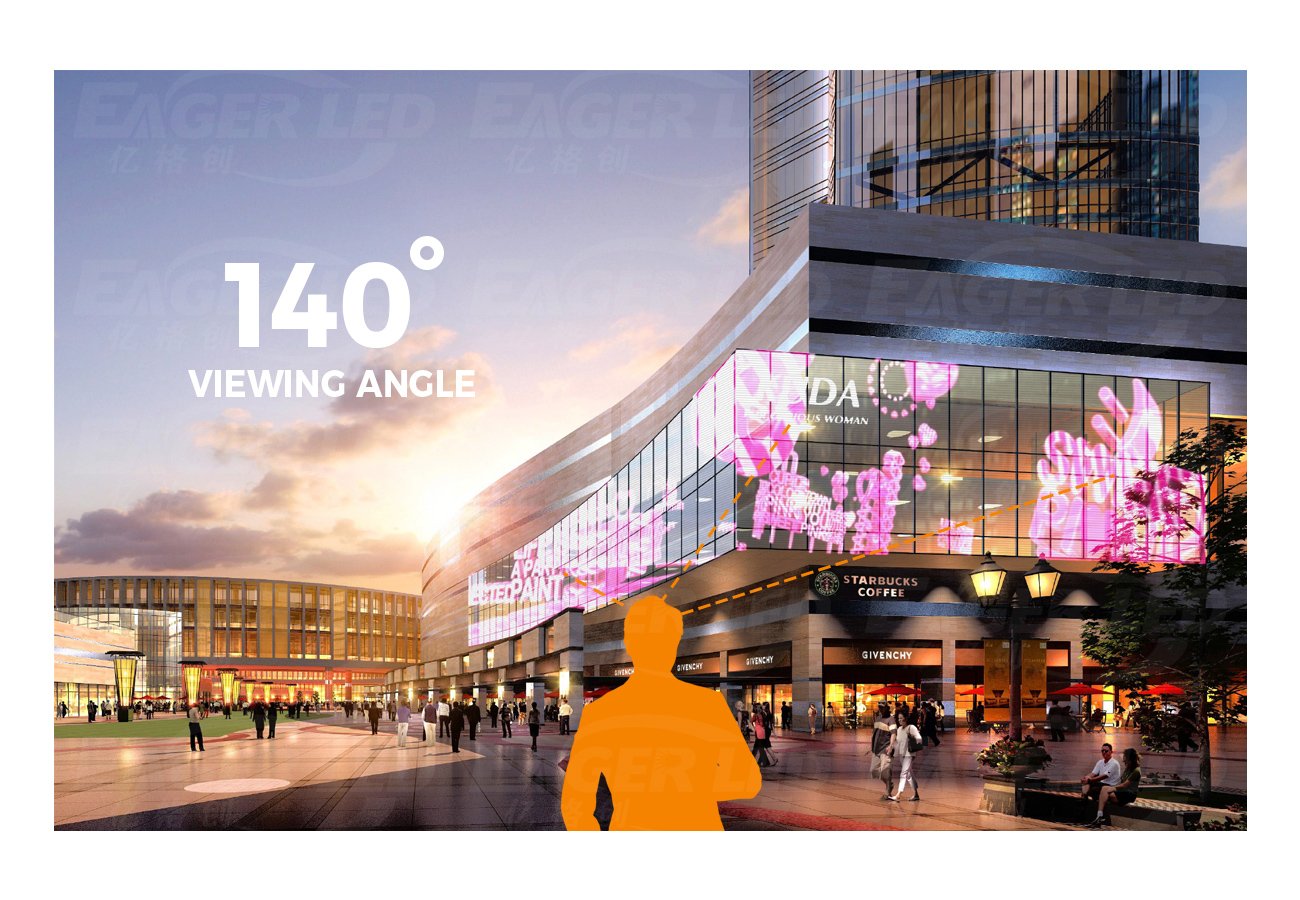 Extensive Application Scenarios
EA-iFilm LED film transparent display can be applied in glass curtain walls, glass guardrails, glass windows and shop windows, etc., and has obvious technical advantages.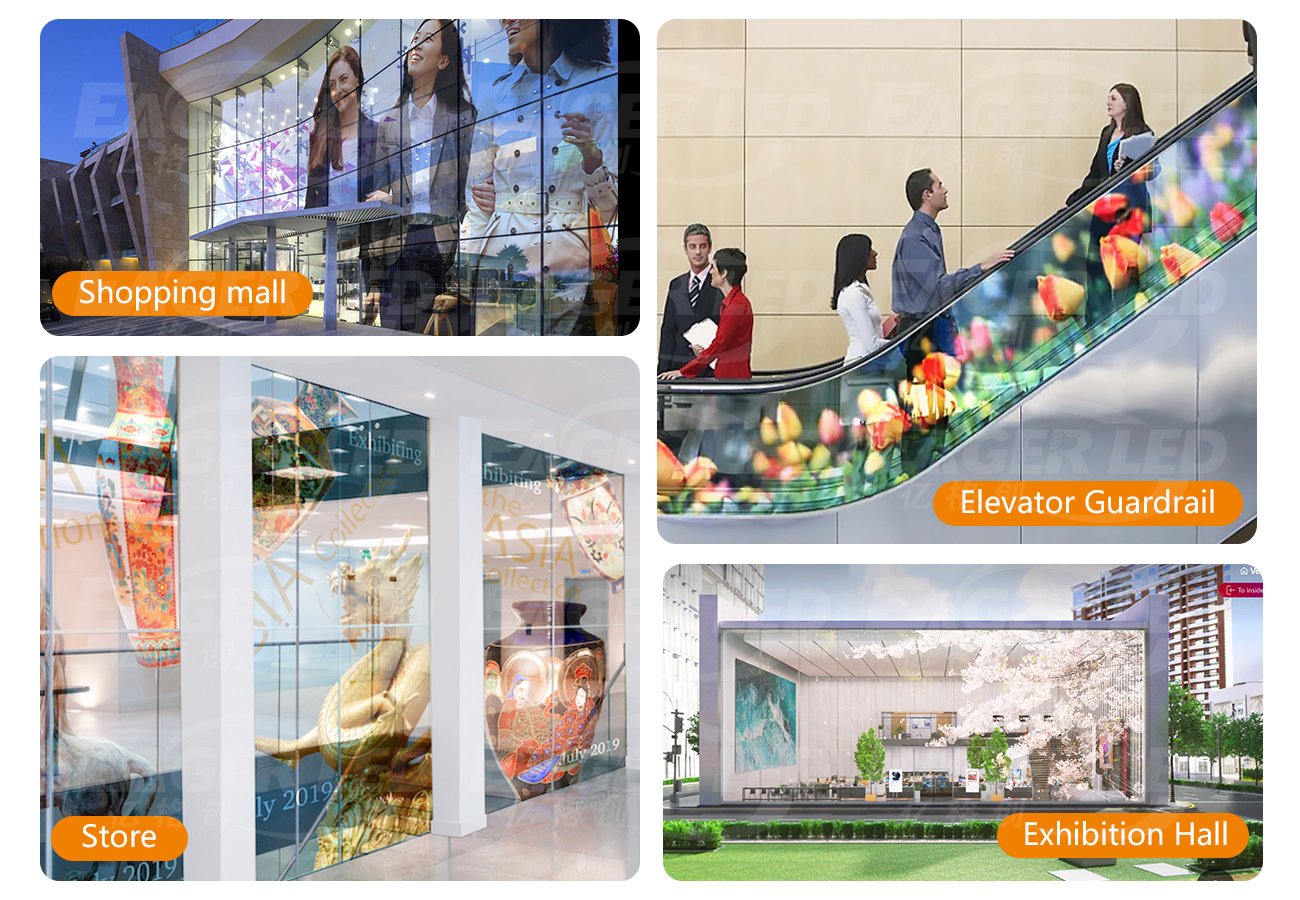 EA-iFilm Indoor Transparent Film LED Display Parameter